For the eigth day of A Gift a Day, I made velvet headbands.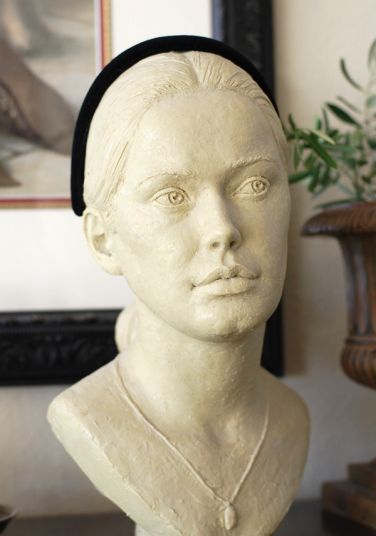 Velvet headbands
Supplies:
velvet fabric (Approximately a 4 1/2″ by 17″ piece per headband)
headbands
matching thread
tutorial (An important note–I love this tutorial and I have used it several times in the past, but I disagee with the measurements. You need the fabric to be 4 times the width of the headband plus 1/2″. Otherwise, it is not wide enough to accomodate the fabric lost in folding and the 1/8″ seam on either side of the headband.)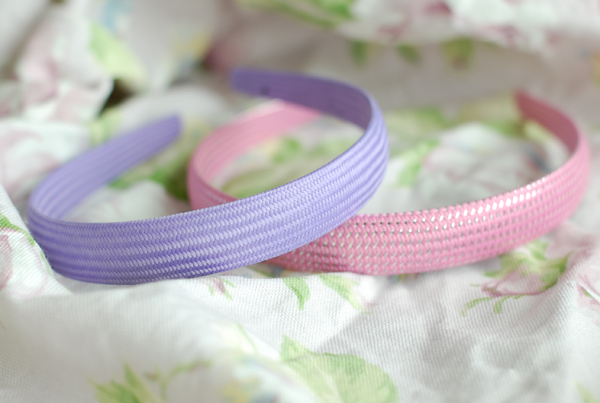 Tools:
scissors
sewing needle
sewing machine
Time:
The total time for one headband was 15 minutes.
Today I made three headbands.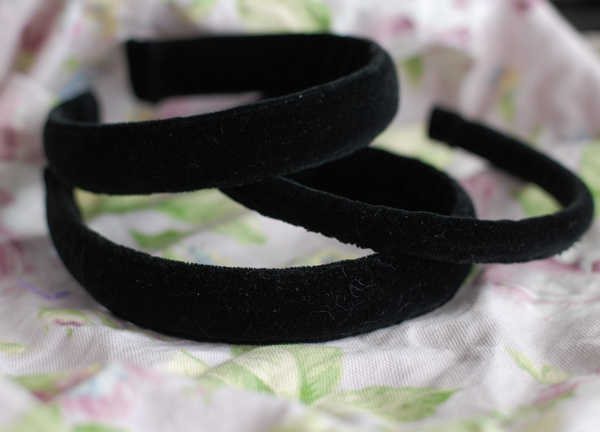 Cost:
$0.04 per headband. My cost was very low because I used a $10 off $10 coupon at Kohl's to get 18 headbands for $0.64. I also had the fabric already; I've had it for many years. You can use a repuposed shirt, skirt, or dress for the fabric; I often see black velvet pieces of clothing at garage sales for $1. If you are buying the fabric you can purchase 1/4 yard on sale for 50% off to make several headbands for around $2.50.
You can find these headbands at Target, Walmart, Kohl's, and at grocery stores, for around $5 for 4 wide or 5 skinny headbands. I recently found them at the dollar store. They had just one less in each package. They had 3 wide headbands for $1 or 4 skinny headbands for $1.
Did you make any presents today?