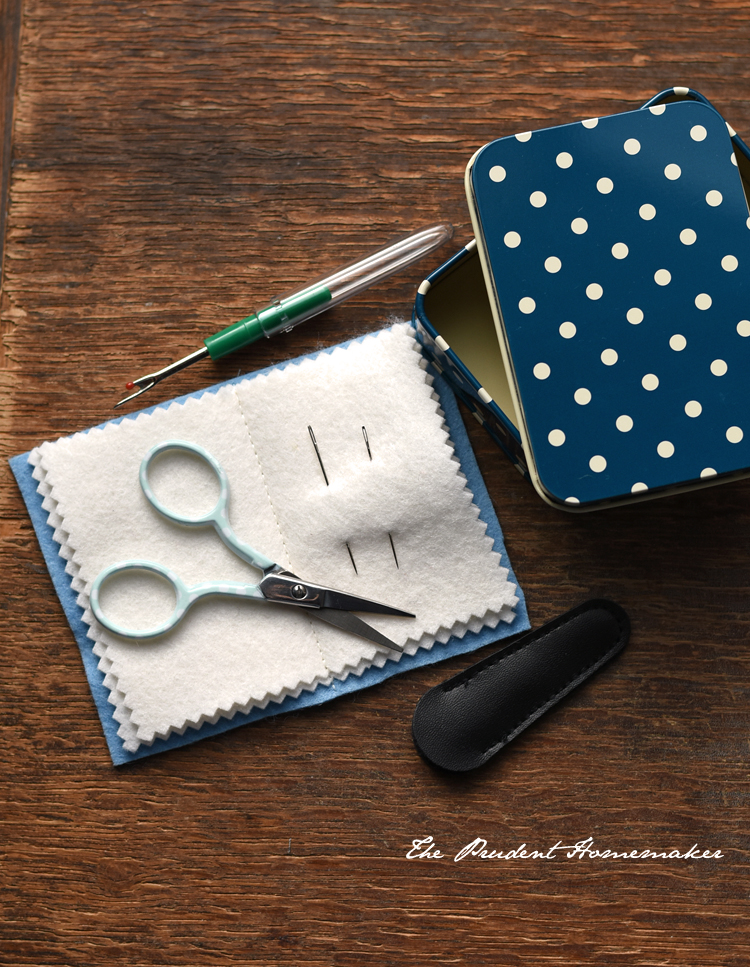 Supplies:
Tin
Scissors
Seam Ripper
Felt
Embroidery Thread
Sewing needles
Tools:
Scissors
Embroidery Thread
Embroidery needle
Pinking shears (optional)
Sewing machine (optional; you can sew this by hand)
Marking pen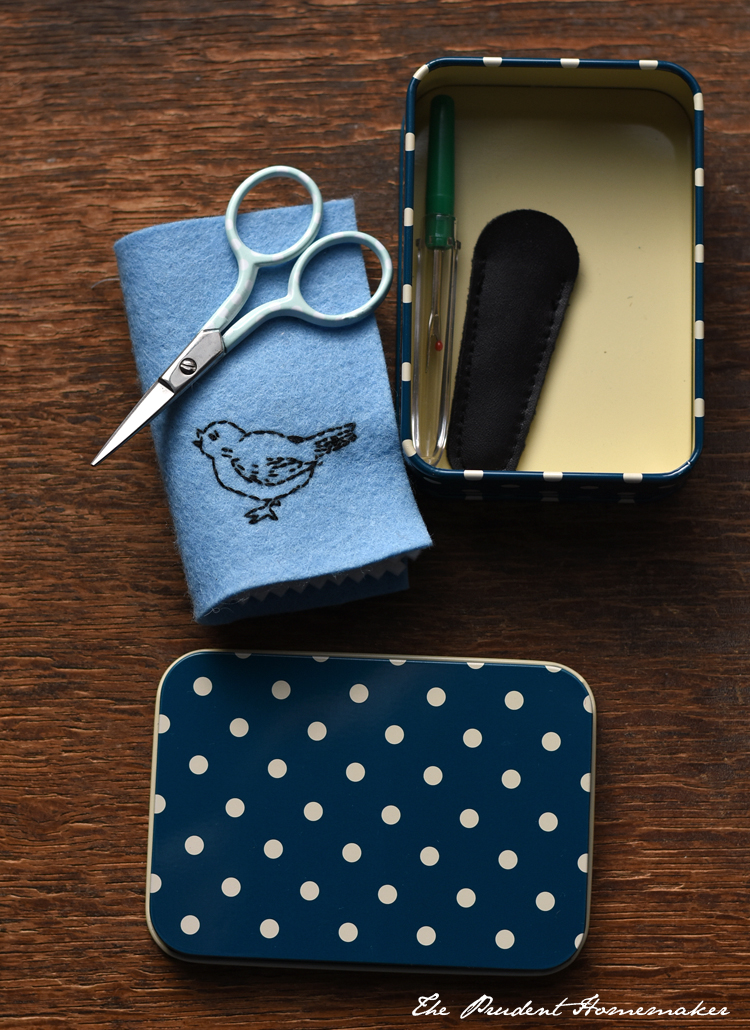 This was a quick project, except for the embroidery. It is very difficult to see through felt, even with a light table. I did my best (after going over the main outine of a miniature print image of the bird with sharpie) but ended up freehanding most of this bird with marking pen. I embroidered the bird with a back stitch.
I cut a piece of blue felt for the cover, making sure it was smaller than the box I chose when folded in half, and two slightly smaller pieces of cream felt for the inside. I used pinking shears to cut around the inside cream pieces, but this is purely optional.
I embroidered the bird without using a hoop. I outlined the bird in back stitch.
I sewed the three pieces together down the middle with the sewing machine.
I put some sewing needles in the felt pages.
I put the seam ripper, scissors, and needle book in the tin.
Time:
Around an hour and a half, including the embroidery.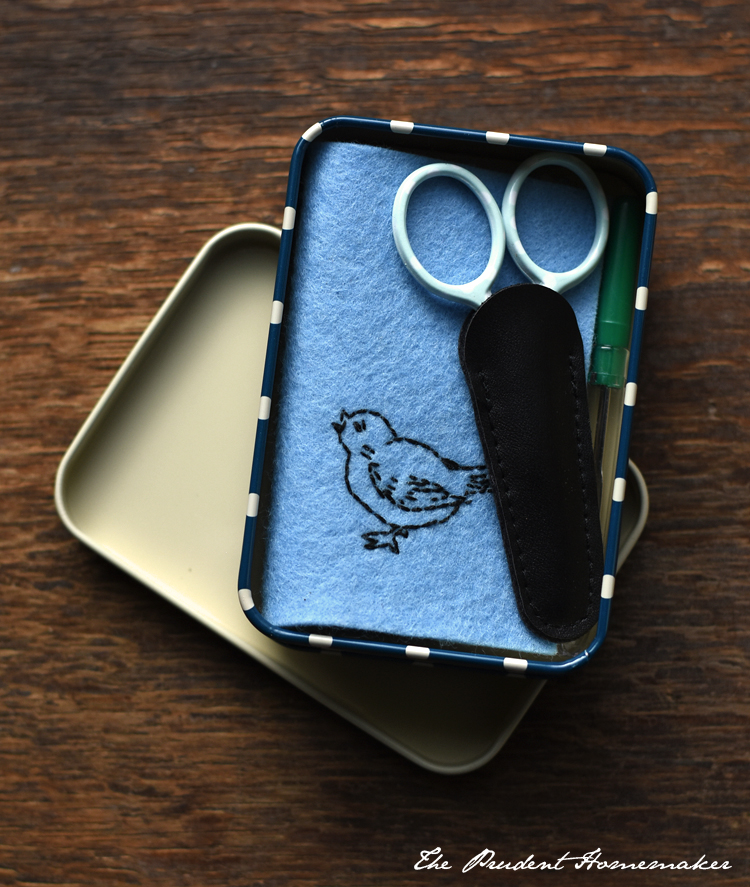 Cost:
I found the tin on clearance at Hobby Lobby for $1.02. It was full of pushpins, which I moved to our bulletin boards. I have seen empty tins like these at Michael's for $1 (often near the registers) and you can also buy plain tins (including ones that hinge) on Etsy.
The polka dotted embroidery scissors were $5.99 regular price at Hobby Lobby. I used a 40% off coupon to bring the price down. They have several choices including the stork scissors that I like (my daughter pointed out the polka dotted ones to me when we went to check out Hobby Lobby after it opened here recently, so I chose those for her).
The small seam ripper
I purchased from Wawak in an order I made several years ago. I knew eventually this daughter would want a sewing kit of her own so I bought a couple of seam rippers at the time. It was $0.59. You can get one at Walmart, Joann's, Michael's, or Amazon
.
I purchased the wool felt on Etsy for $2 a sheet. Prices have since changed as well as sizes for felt pieces (you can buy pieces as small as 6 by 8 inches now) so your price may vary. You don't need a whole sheet of either color, but if you have no supplies you will need to buy two sheets.
Total cost for this sewing kit was just under $7.