Otherwise known as the hardest embroidery project I've ever done.
(The second hardest was this lavender).
Some of you were excited about using coloring pages as embroidery designs, so I thought I would share another way to use a coloring page as an embroidery design.
I used some scraps of fabric last Christmas, some black embroidery thread, a water-soluble marking pen, and a coloring page to make this for my son for Christmas.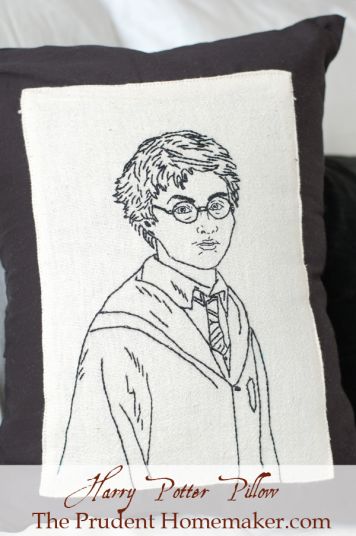 Supplies:
fabric for center
fabric for edges (you could do one solid color for the entire pillow, so long as you can see through it)
paper for printing
stuffing for pillow
embroidery thread (about 2 skeins of black)
pillow stuffing (I stuffed mine with the stuffing from an old worn bed pillow (just wash and dry your pillow first before using the stuffing)
Tools:
light box (or a window and some scotch tape)
scissors
sewing machine (optional)
ruler
water soluble marking pen (I use Mark B Gone; you can get it at Wawak, Walmart, or Joann's)
printer
needle
sewing scissors
embroidery hoop
I made a pillow form and then an envelope pillow cover to go on top of that, so I can remove the pillow cover when it needs to be washed.
Before I stitched up anything, though, I had to choose a design.
I used a free coloring page from here. Make sure to have your internet settings to block pop-ups, as there are a lot of pop-ups from that site. It's a wonderful site, though! I use it to print coloring pictures all the time. You could print pictures of your child's favorite characters and make your own coloring book for Christmas.
There are several Harry Potter pictures there; I thought this one was the best for what I wanted.
Print your picture.
Cut a piece of fabric the size you need to go over the image. Leave extra space for seam allowances.
You can tape the picture to a window during the day, and tape the fabric over it for tracing. If you have a lightbox, you can use that instead.
I recommend using a thinner fabric than I did, as it was hard to see in a few critical places.
Trace your design using the water-soluble marker.
When your drawing is complete, embroider your design. I used 2 strands of embroidery thread everywhere, except for the finer details on his face, where I just used 1 strand. I embroidered it with the stem stitch.
When you're done embroidering the entire thing, rinse it with water to remove the blue marker. You can mist it with water as well, but sometimes a little blue reappears when you do that. Do not use soap! Soap will set the marker brown, permanently into your fabric. If any blue reappears after your fabric is dry, just rinse and repeat 🙂
I usually hang my embroidery to dry over a towel on the towel rack in my bathroom (this also prevents the children from seeing the present!)
When it's done drying, iron the fabric and sew your pillow.
If you've got some Harry Potter fans at home, make sure to print up my free Black and White bookmarks and my London bookmarks. You can even make some tassels with Griffyndor colors if you want! Then you can curl up with your new pillow and reread your favorite books on Christmas break.