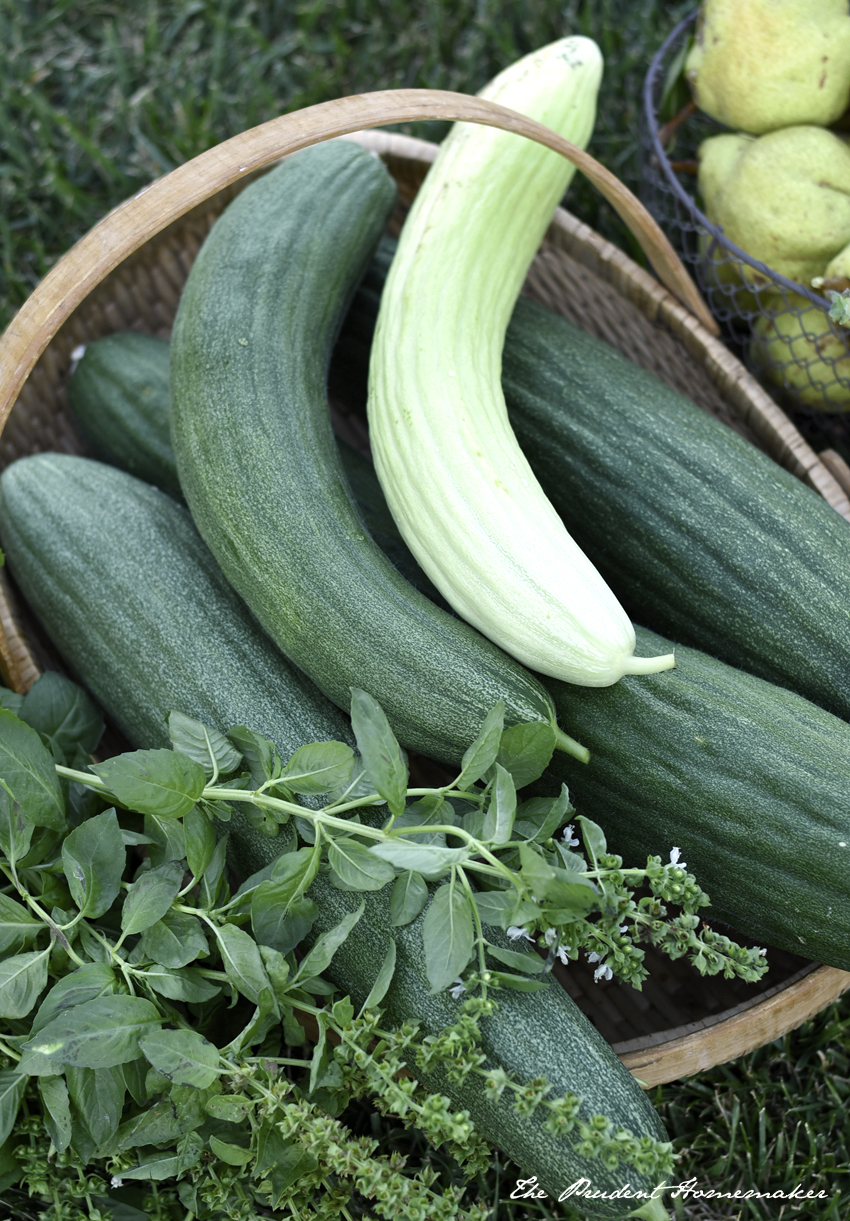 My freezers are packed full of frozen fruit from both our garden and from deals I found earlier this year. There's some meat in there, somewhere behind all the peaches, blackberries, figs, strawberries, and blueberries. There's lemon juice from our lemon trees too.
The garden has started producing Armenian cucumbers. I'm hoping for enough to can pickles this year. I planted loads of them in several places in the garden and the vines have reached the tops of my five-foot trellises and started producing female flowers.
We have Swiss chard, red noodle beans, and green onions in the garden.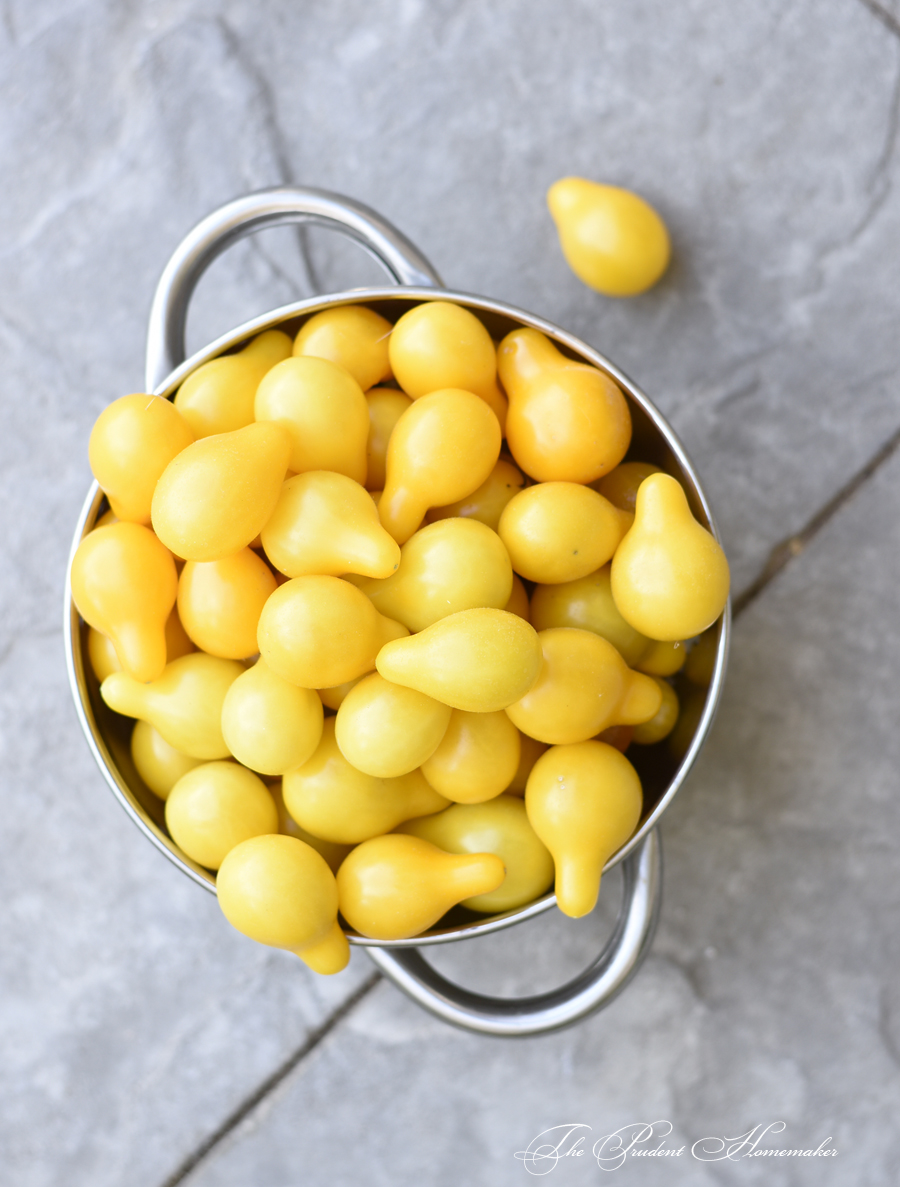 The tomato plants are still producing (especially the Yellow Pear tomatoes), though they are winding down because of the heat (they are not longer producing flowers).
I've got butternut squash growing and will have a few to pick this month.
I have 5 zucchini plants. None are producing for me at the moment, but the overcast days in July led to cooler temperatures and I can see a combination of male and female flowers at the base of them. Hopefully, they'll be open on the same days to be pollinated and we'll have some zucchini too!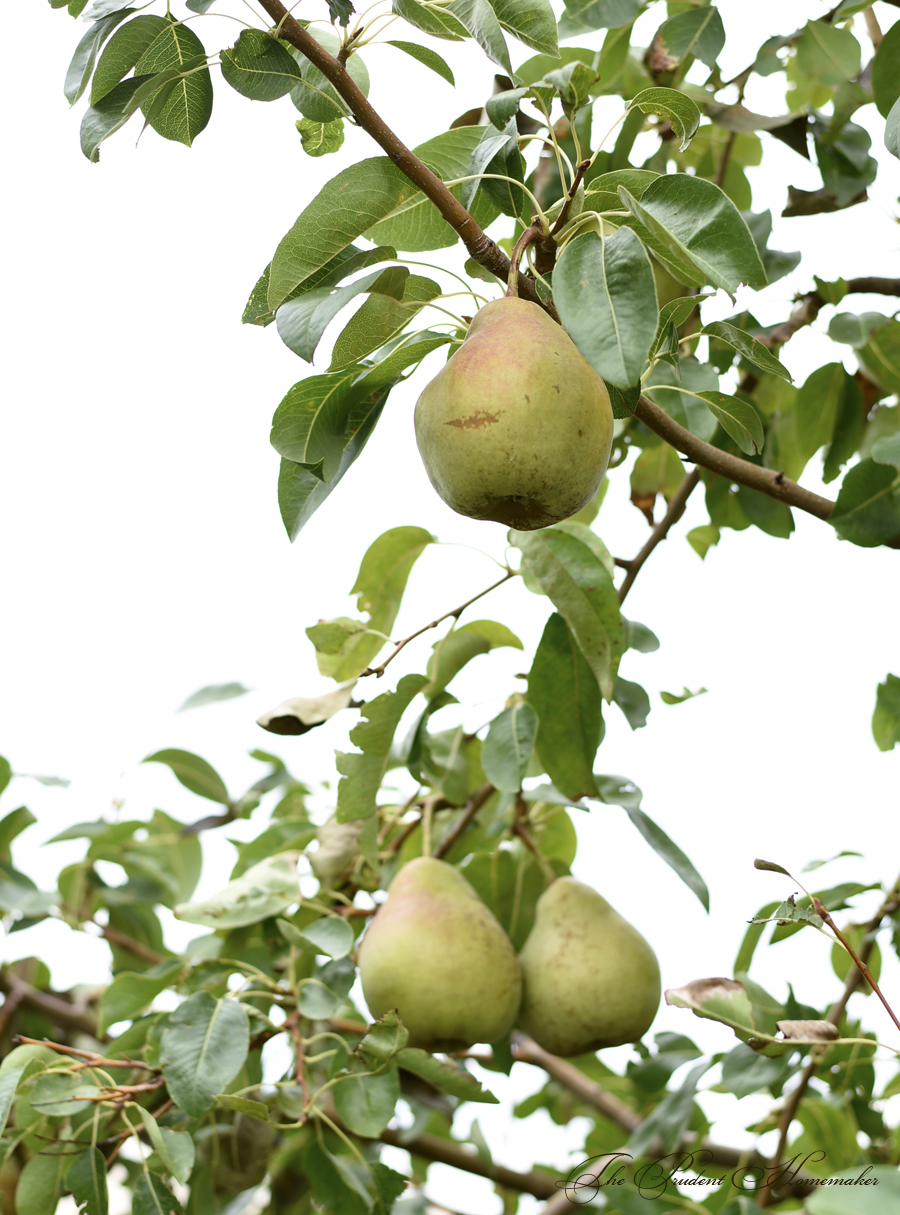 The Bartlett pears are ripe this month. There aren't many, as the trees have never grown very large in 10 years, but we'll still have a decent number.
The table grapes are ripe (the birds have gotten a number of them though). We'll have some to eat (they have seeds) and some to juice. When they're all done, I'll pick the leaves to cook. They have a lemony flavor and are delicious in all sorts of recipes. I'll stuff some this month too.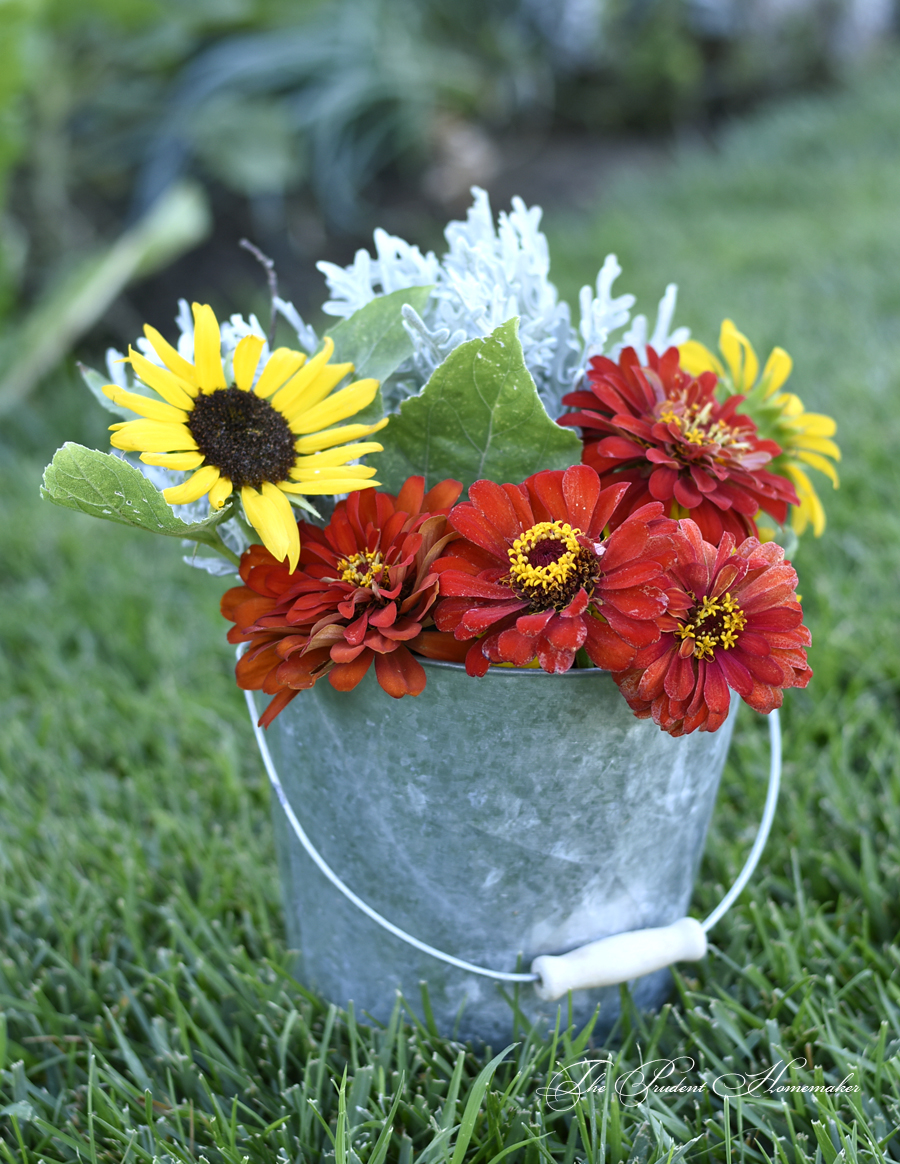 The zinnias I planted in the backyard are opening! I know they're late but I'm happy to have them! I have a few small sunflowers too (about the same size as the zinnias).
I've got a decently stocked pantry.
And I'm not planning to go shopping at all during the month of August for food or toiletries.
We're having a lower income month along with increased expenses. We're adding life insurance to our bills this month and in September we hope to add some online college classes for my eldest, which will mean tuition and book expenses. These will mean increased expenses every month, so hopefully, our income will increase to cover the difference.
With an irregular income, I never know what our income will be. I try to plan a month ahead for expenses whenever possible, but that isn't always possible. This month, I'm waiting to see what else will come in. Our first priorities are our mortgage, utilities, and insurance. Should anything come in past that, I'll save it to put toward's September's bills.
Whether or not I'll go shopping in September is yet to be seen. If I do, it is certainly to be a reduced amount. We were very blessed last year to make more money and be able to increase our grocery budget. This year, our income has been lower, and if it continues as it has been, we will make 1/3 of what we made last year (Last year was a blessing! We were able to repair several things and purchase some needed furniture. Before that, things had been much lower, like this year, for the 8 previous years). Consequently, it's possible that I'll go back to a $100 a month budget. I know we can do it, as we have in past years where we've made this amount, and we managed to build our food storage while doing so. It's been nice to have had the money to buy other things we like to eat, including more meat and cheese, but we can certainly eat more soups, oats, rice, and beans going forward. I'm collecting lettuce seeds from the garden this week and I look forward to planting them in my fall garden along with other seeds I have on hand. I'm feeling really grateful that when our income was higher last year, I bought a couple of years' worth of seeds, and that I'm growing almost all open-pollinated seeds, which allows me to collect seeds from my garden to plant every year.
Here's some of what I'll have on the menu this month:
Breakfasts:
Oatmeal with brown sugar, raisins, and almonds
Crepes (I still have some eggs and I'll use powdered milk)
Whole wheat waffles with fruit from the freezer
Smoothies and toast with cinnamon sugar
Bread and jam (I've got homemade strawberry, apricot, and fig jams, plus apple butter on my pantry shelves)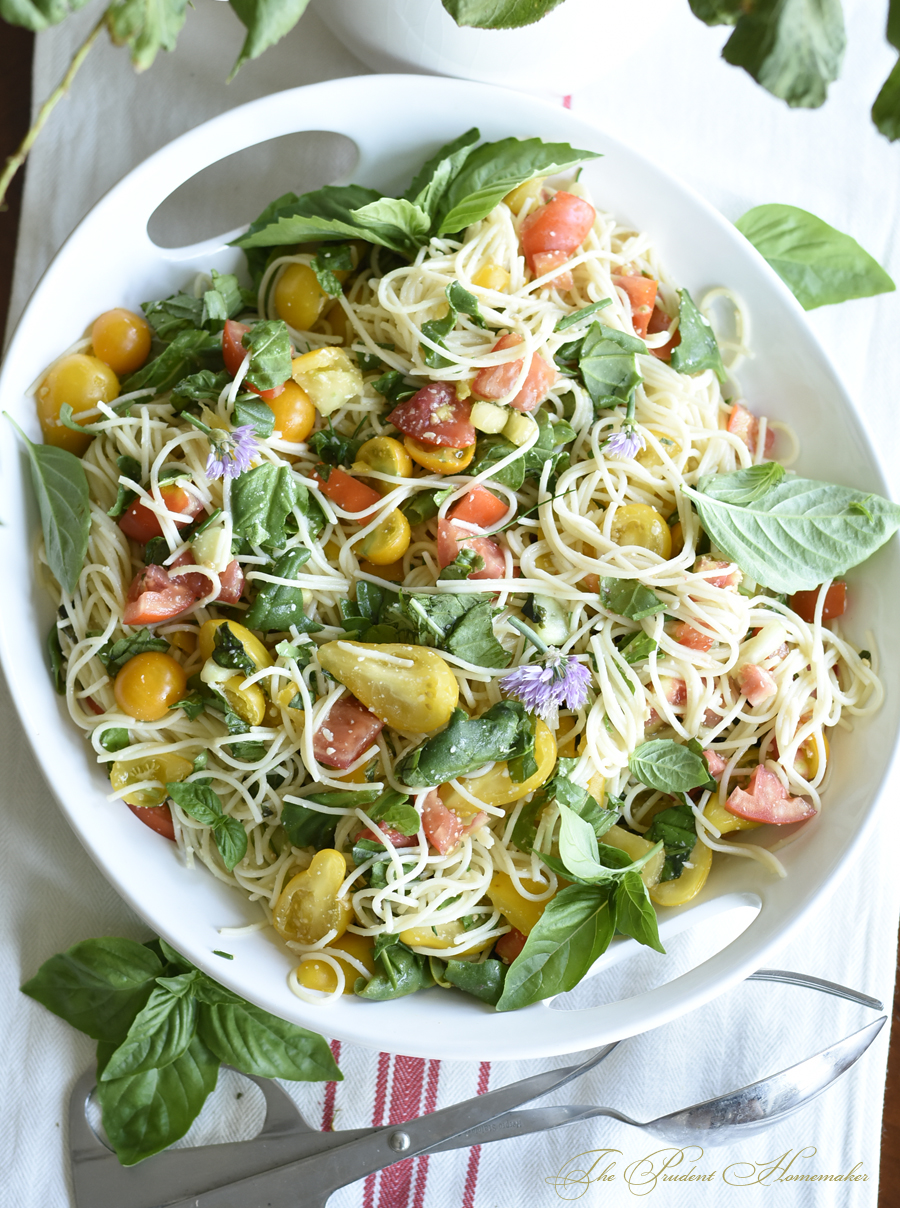 Lunches:
Black beans and rice with tomatoes and corn
White bean dip with pita bread, cucumbers, and tomatoes (produce from the garden)
Macaroni and cheese with sliced tomatoes (on the side!) and cucumbers in vinegar
Tomato Basil Sandwiches
Pasta Salad
Leftovers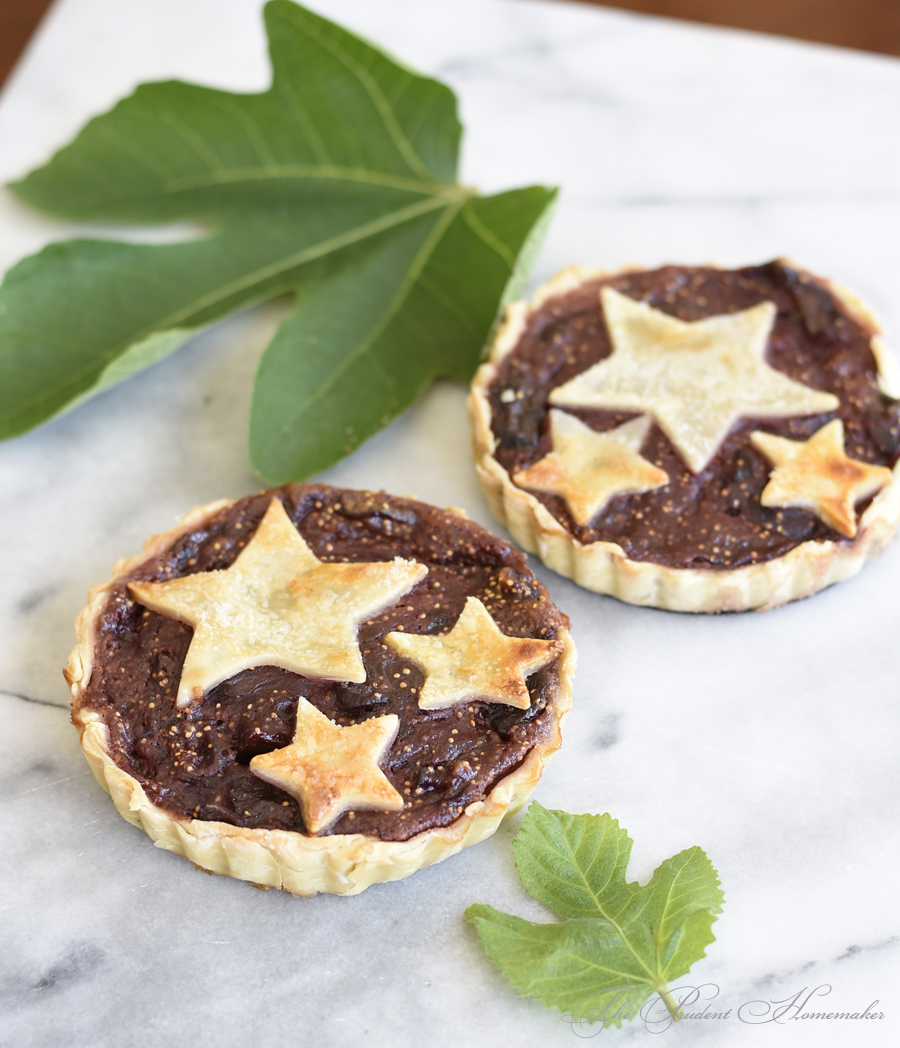 Snacks:
Fig Tarts
Cookies
Popcorn
Grapes
Smoothies
Dinners:
Black Bean Burgers with Steak Sauce and tomatoes from the garden
Turkey Curry over basmati rice with peas and chapatis
Pork Roast with fig sauce and mashed potatoes, Swiss chard, and butternut squash
Baked Potatoes with a corn and tomato salad
Stir fry with pork or turkey and vegetables from the garden and bean sprouts
Pinto beans and rice with onions and tomatoes
Spaghetti with red noodle beans
Stuffed grape leaves with homemade pita bread
Ham with Rosemary potatoes and red noodle beans
Ham sandwiches with tomatoes from the garden and home-canned dill pickles
If you're living from your pantry this month, check out my two weeks' worth of pantry meals here.
If you need more bean recipes, check out my post on How to Eat Beans Every Night.
If you're looking for a frugal summer menu, check out a month's worth of summer meals here.
Are you planning to go shopping in August? What deals will you be looking to purchase?