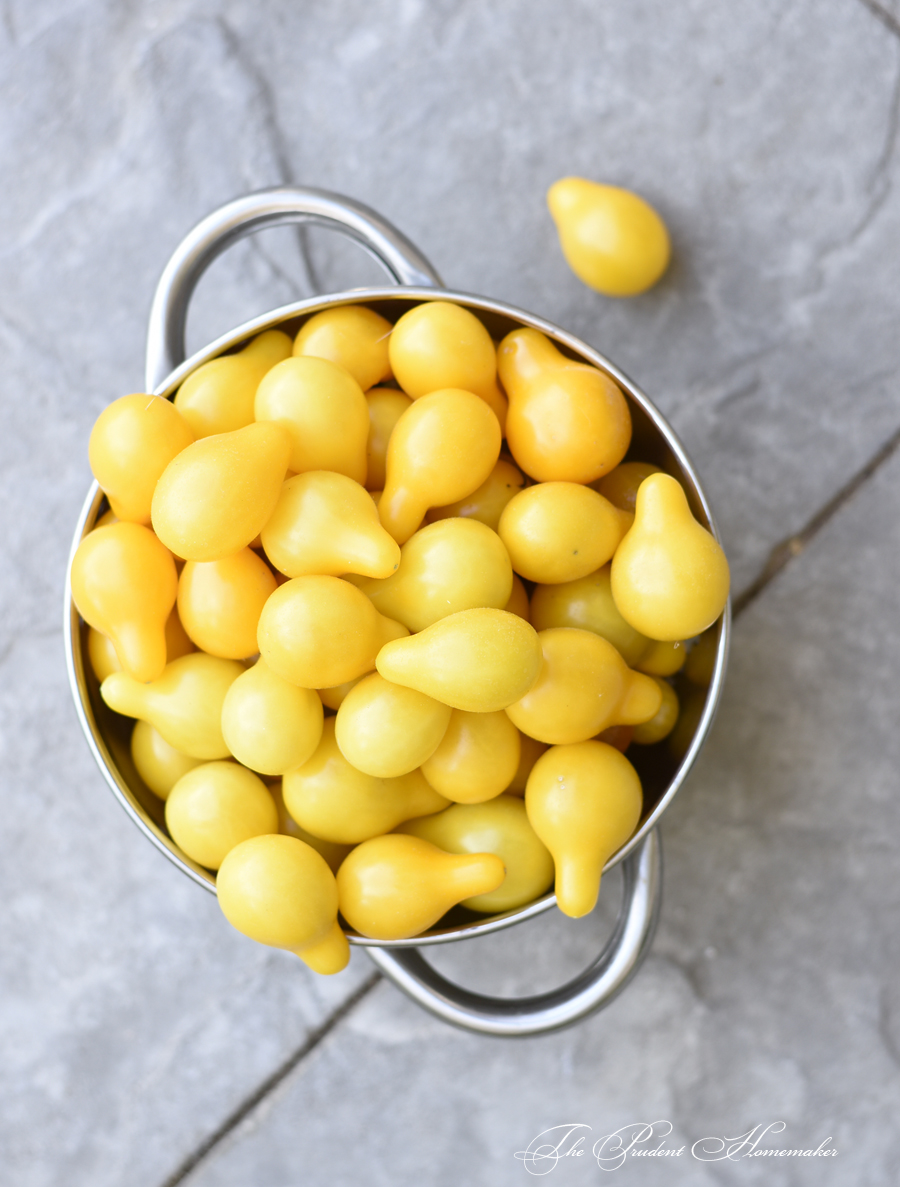 We harvested grapes, peaches, tomatoes, chives, basil, chocolate mint, New Zealand Spinach, arugula (which had self-seeded!) and apples from the garden.
I made a turkey salad (aka chicken salad, but with turkey I cooked last week) using apple and grapes from the garden, a few pecans, two stalks of celery, and some homemade Greek yogurt (instead of mayo).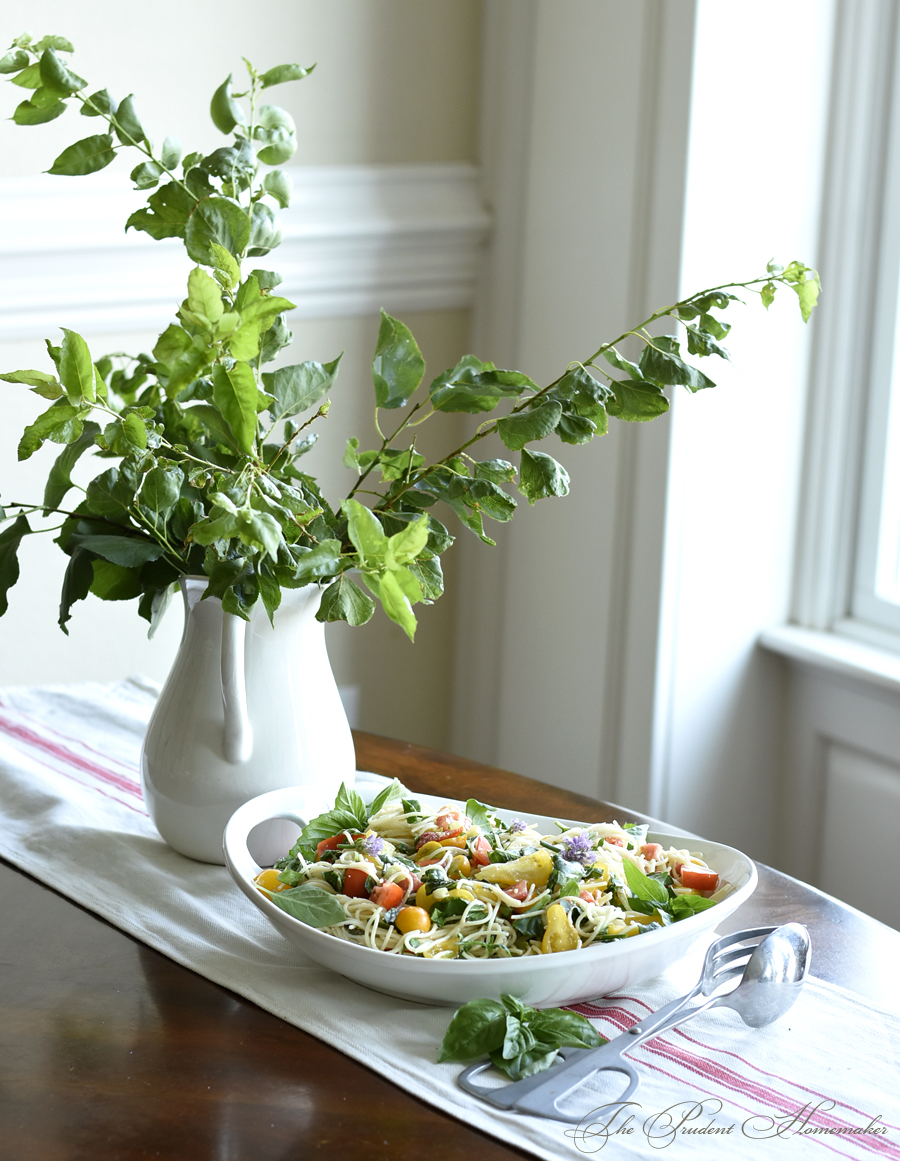 I made a pasta salad using tomatoes, basil, chives, arugula and New Zealand spinach from our garden (and a couple of cucumbers I decided to buy within our $200 budget for this month). I'm down to just angel hair pasta in the pantry so even though that's not what I normally use for pasta salad, I used it. (I'm still hoping for the $0.49 pasta sale to come around soon!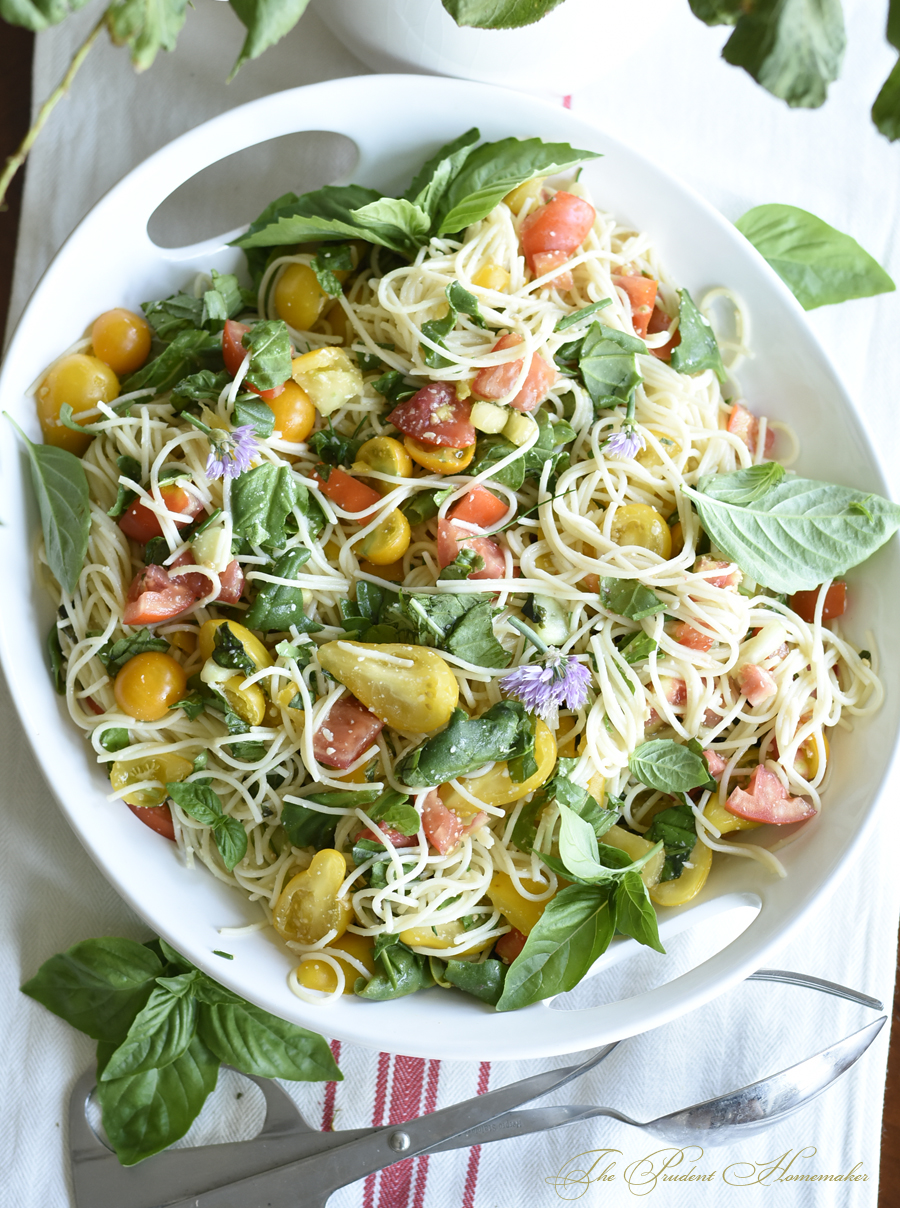 I cut and froze peaches from our peach trees.
Our normal less than 10% humidity changed this week with large passing storm clouds that brought humidity to our area. I was able to collect a gallon of water a day from the drip off the air conditioner. I used this water to water potted plants. Our water here is like our soil with an 8.3 ph, plus it is high in salts; I'm always happy to have this water that is neither super alkaline nor salty to use to water my potted plants.
I saved warm up water from the shower and used it to water potted plants as well.
I made yogurt in the crockpot.
I cooked a pot of beans in my solar oven.
I hung several garage sale picture frames in the house this week that I've picked up for $0.50 and $1.00 each. I also hung a couple of frames that used to be over the dining room in the sewing room with some old calendar pages in them (the calendar was given to me last year when I was admiring it at someone's house; she said since I liked some of the images, I could have them when the year was done. I've had them since January and am finally getting them up.)
I continued to work on my embroidery project.
I watched a few videos to improve my French for free.
I mended a hat.
I hung new photos this week that I printed at Sam's Club and paid for with a Swagbucks gift card. This has been on my to-do list for a year and I've had the gift card about that long; I'm excited to have it done!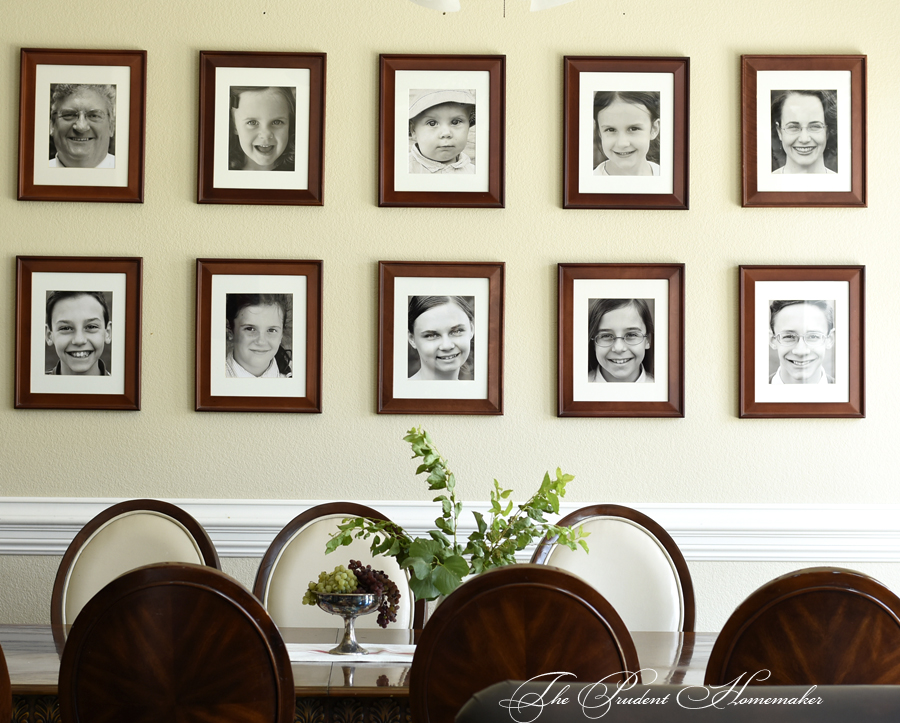 I cut small sunflowers from the garden for arrangements on the piano.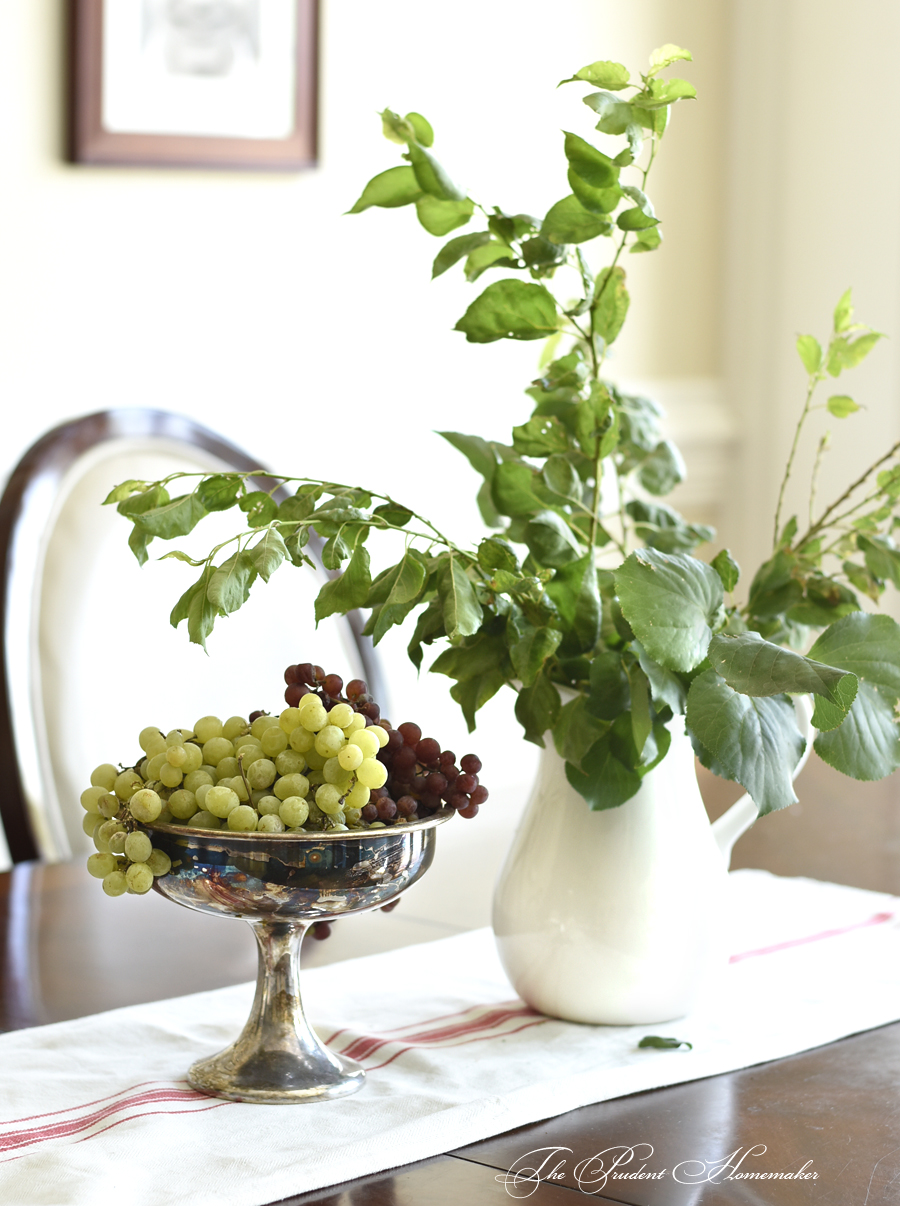 I cut apricot branches for an arrangement inside.
Our van broke down this week in the middle of the desert. I was at home at the time (my husband was on his way to take my son to Scout camp) and my mom and I went to the auto parts store and bought him a new alternator. We asked for and received a discount after shopping two auto parts stores next to one another; the first was considerably less and also gave us an additional discount when we asked. My husband was surprised when we told him which store ended up being so much less, as he said that store is usually more money! We were able to save the cost of having it towed and repaired, and my husband was able to get up to camp, albeit much later than expected. I would not normally have had a way to get it to him, as we are a one-car family, but my parents had to stay home from their planned trip this year due to my dad's health and my mom was able to take me. We were also able to bring him some lunch (leftover pasta salad that my mom had made and had ready in the fridge).
My son attended Scout camp without having to pay for camp; he sold enough camp cards to earn him a week of camp (including food) (our council offers a free week of camp to those who sell a certain number of cards. He could then use the money he earned from camp cards to pay for another camp, which he and my other son left to today. They earned all of the money for camp from selling camp cards). He was able to earn rowing, kayaking, canoeing, basketry, archery, and rifle shooting merit badges.
My husband gave one son a haircut.
I figured out some present ideas for upcoming birthdays and Christmas for my daughters using items I already have on hand and added them to my list. Keeping a list helps me know what they will like and what I can make when I start making gifts.
I went through my closet to see what else I need to have in my new size. I added those items to my garage sale list and I will try to make over a few things to fit me that are currently too large. I most likely won't go garage sale shopping again until fall (the semi-annual community sales are usually the second Saturday in October when it starts to cool down enough to finally shut off the a/c; this week was 108ºF to 112º). I put aside some items that I will try to sell on a local Facebook garage sale page. I will use the money from the things I sell to do my garage sale shopping.
I accepted some hand-me-down clothing for a daughter.
What did you do to save money this past week?