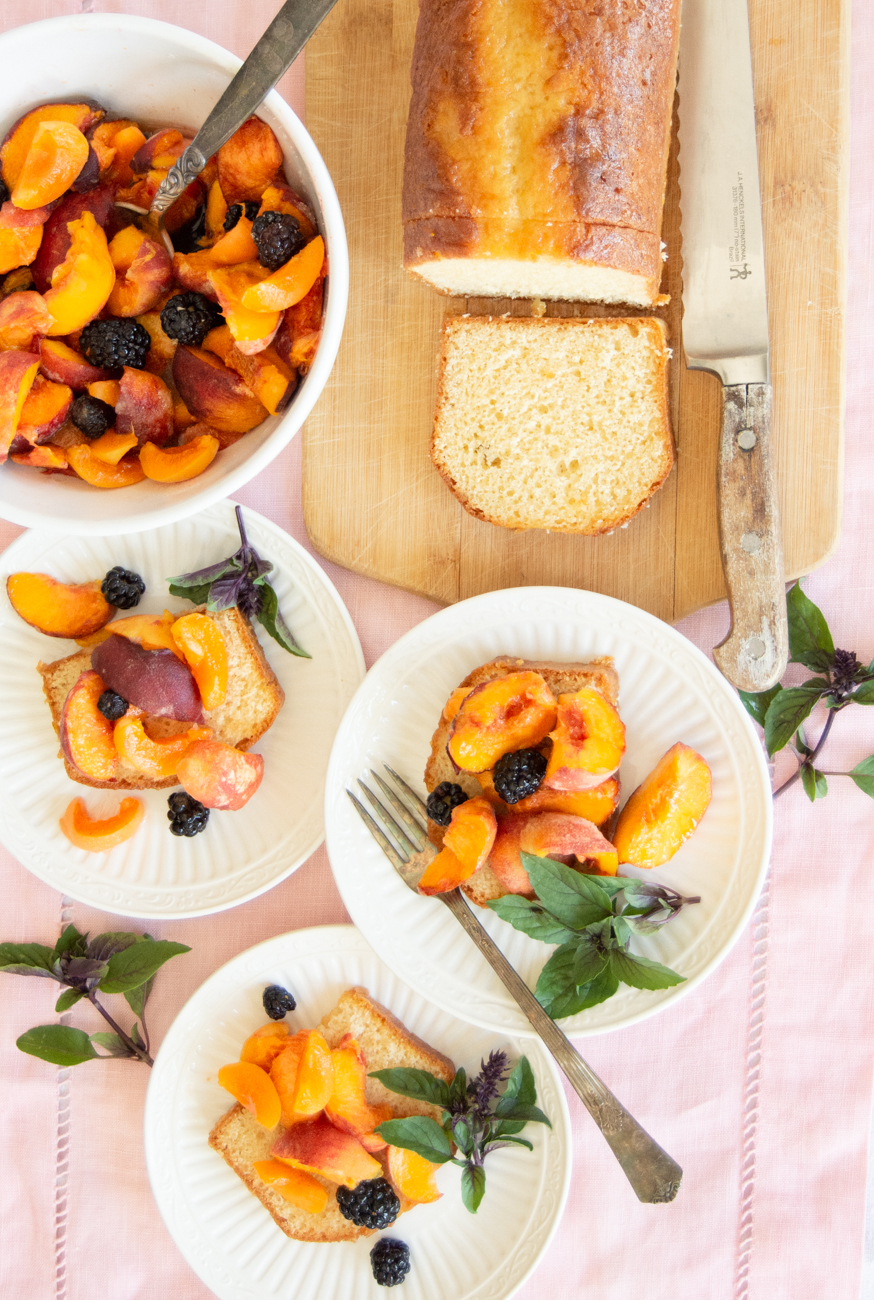 We harvested Early Elberta peaches, Royal apricots, Mission figs, blackberries, Meyer lemons, Swiss chard, tomatoes, Thai basil, green onions, and chives from the garden.
I sowed more basil seeds in the garden. These were ones that came with a seed order that I made last year.
I made a simple cake recipe from an old cookbook and baked it in small pans for afternoon snacks for two days. I topped it with peaches, apricots, and blackberries from the garden.
My children earned new books for our library from the library's reading program.
I watched some free photography, website design, and business classes on YouTube.
I continued to organize our home by going through more clothing and adding things to the donate pile.
I used my Swagbucks gift card to Amazon to purchase a wedding gift for a couple from their Amazon registry. I combined the purchase with another item I had been waiting to purchase in order to qualify for free shipping (I do not have Amazon Prime, so I always make sure I meet the minimum order requirement for free shipping, and I keep a list of items I'm considering purchasing on a private shopping list).
I gave one daughter a haircut.
What did you do to save money this past week?
Disclosure: As an Amazon affiliate, I earn from qualifying purchases made through my links. This means that I earn a small percentage from any items you place in your cart and purchase within 24 hours after going to Amazon from one of my links (i.e., it doesn't have to be an item I have linked here). If you're going to be making a purchase from Amazon, I thank you for using my links to support this site!