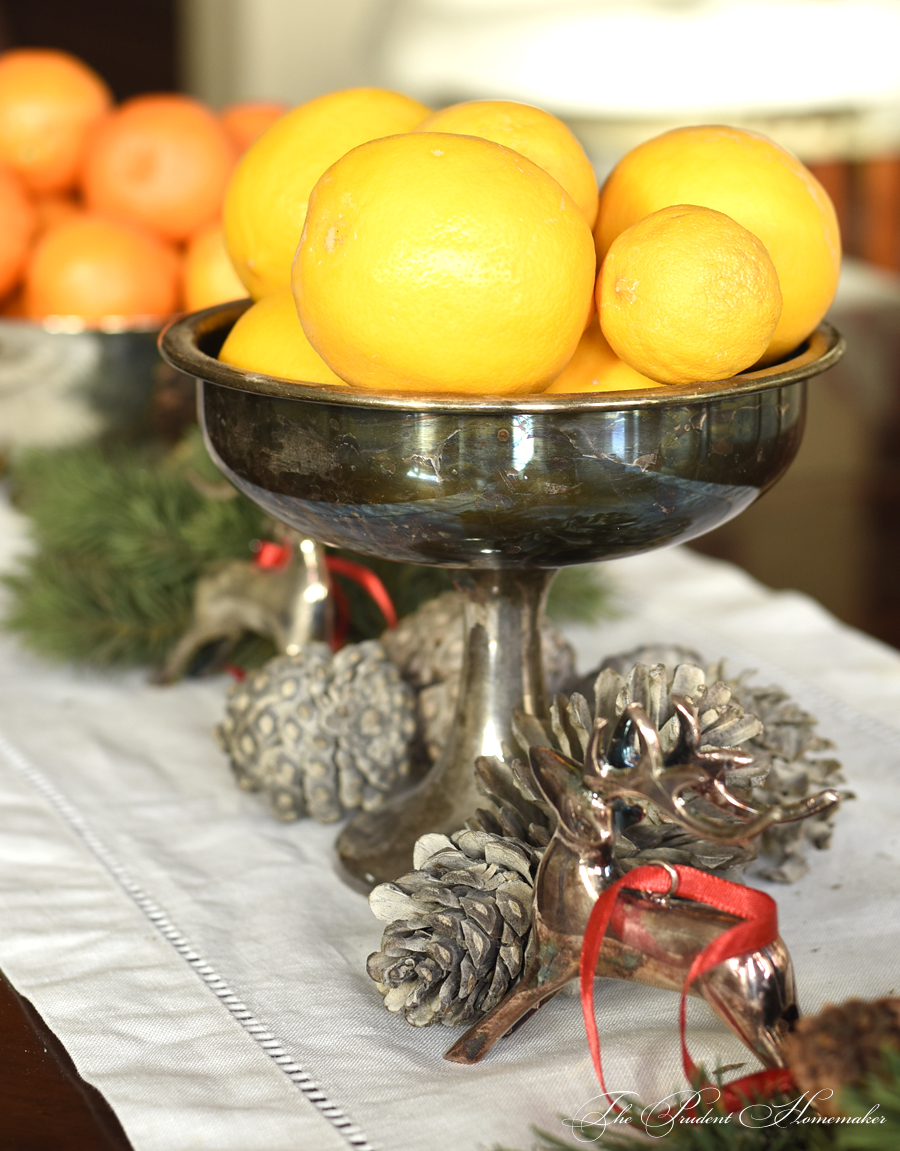 I put up a few more decorations that I already had.
The frost that was predicted earlier this month never came, but a frost was again forecast for this week. There were still some green tomatoes in the garden, so we brought them in. We also enjoyed eating garden tomatoes that we had picked green earlier in the month that had ripened.
We harvested lemons from the garden.
I sewed and made gifts for the children using items I had on hand, including another pencil bag.
I made several batches of caramel sauce using ingredients I had on hand. We enjoyed it on brownies and cookies. I used some to fill Christmas candy.
I made candy for everyone's stockings.
I sorted through the garage sale Legos I bought in October (two purchases; one was $0.50 and one was $20). I thought they would all fit in the girls' stockings once I divided them. Then I thought they would all fit in small boxes as there were more than I thought. I quickly realized that wasn't going to work, either. I ended up dividing them into 5 boxes for five different gifts, and I realized what a great price I had really gotten when I started seeing how many sets and people were inside (It took me over 2 hours to divide them up). The girls will be delighted!
A comedian came across the suggested videos on YouTube for me. I had never seen her before. I watched/listened to this video first and then a few more of hers while I worked on Christmas gifts.
My children watched several children's shows on YouTube.
We listened to Christmas music on Pandora.
My husband and I had a date night at home.
What did you do to save money this past week?