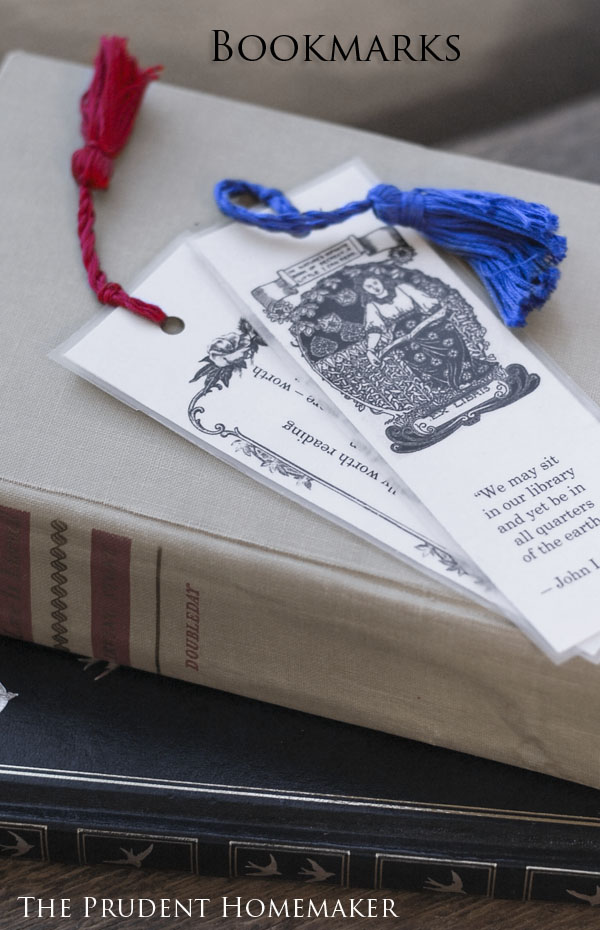 I'm so excited to offer this free printable on the website. I've been working on it for a really long time, so I just kept making new bookmarks, and giving them to my children, and to their friends when they had birthdays. This means that this isn't just one free printable, there are several, with more planned in the future (after all, I have to come up with some new designs before Christmas for my own children!)
You make these bookmarks with or without tassels. The tassel tutorial is photo heavy, but I wanted it to be really clear, because the first time I made a tassel, I was lost. This makes it easy.
Go check it out on the website!