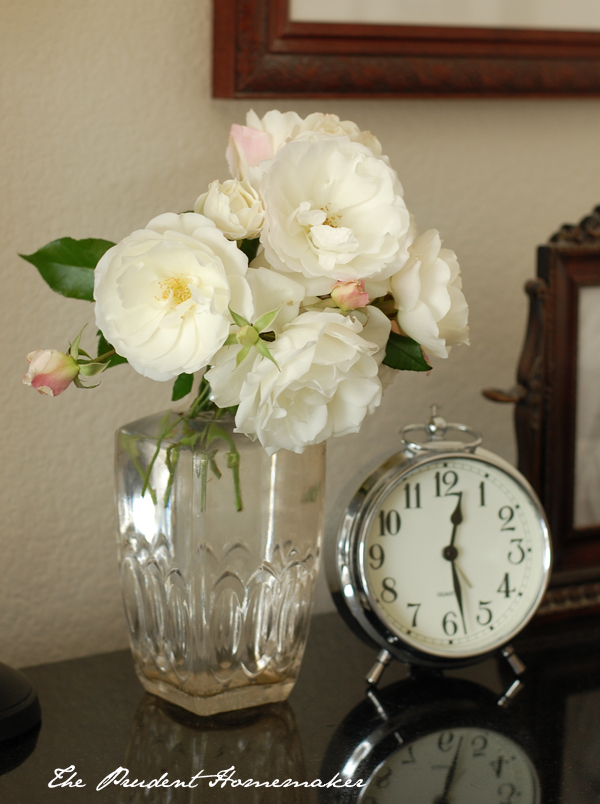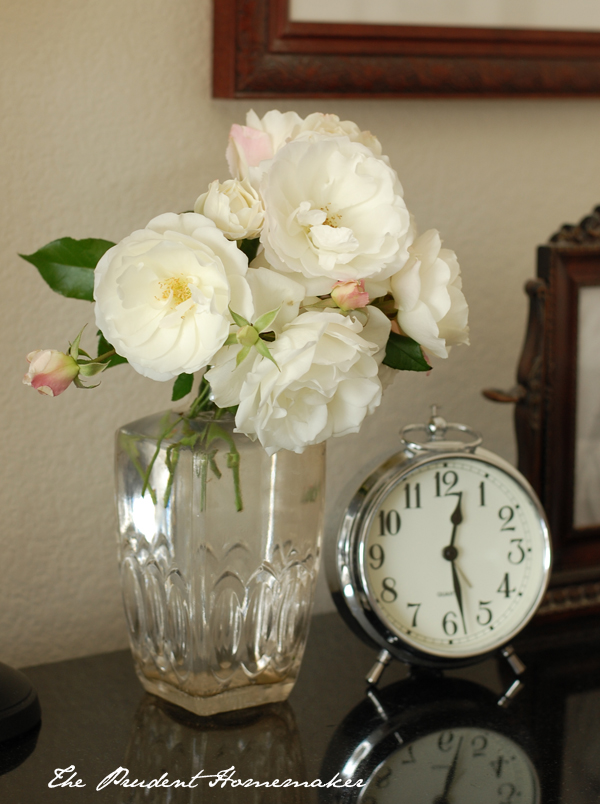 My husband gave one of our sons a haircut.
I watched several YouTube tutorials to learn how to do several things I needed to do this week. I then followed through and did those things.
I made a doube batch of laundry soap.
My youngest had recently broken favorite mixing bowl. I love a ceramic bowl and I like a large one. I had two in this size (one was a wedding gift for which I had registered) and the other had recently been broken as well. I used these bowls every day. I had tried using my other bowls, but they were too small. I looked at stores with my daughter last week and looked all over online. Most places are now making metal mixing bowls, and very few people had a ceramic option (and none that I liked). I went to HomeGoods and found the perfect bowl for $10, which was much, much less than the ones I had seen online. Plus, I just needed the one size and not a set, as my smaller mixing bowls are just fine.
While there, I found some other things that I had been needing for our home. I've been mending my bath mats for many, many years; I found something gorgeous there that is perfect. I also found a needed blanket for a child's bed (he's been using large baby blankets, but needs something that can tuck in), and I found Christmas gifts for five children.
I wrapped the gifts I purchased and the gifts that my brother purchased for my children using a roll of paper I bought earlier this year from Sam's Club. It was a giant roll for $6. I wrapped other gifts that weren't already in a box using the reusable gift boxes that I purchased a couple of years ago from Target and closed them with ribbon and jingle bells that I used last year.
We used the family passes we were gifted last Christmas by my parents to visit a local museum. We confirmed while we were there that the outdoor section is free to visit; one simply has to get their hands stamped at the entrance. Our family passes expired this week and we have planned to go back to see the outdoor area that is free.
We attended a Christmas party at church. They had a ton of leftovers and offered them to anyone who wanted them. We took home fried chicken, fries, and cookies.
I harvested lemons, basil, and pomegranates from the garden.
What did you do to save money this past week?
Disclosure: As an Amazon affiliate, I earn from qualifying purchases made through my links. This means that I earn a small percentage from any items you place in your cart and purchase within 24 hours after going to Amazon from one of my links (i.e., it doesn't have to be an item I have linked here). If you're going to be making a purchase from Amazon this week, I thank you for using my links to support this site!