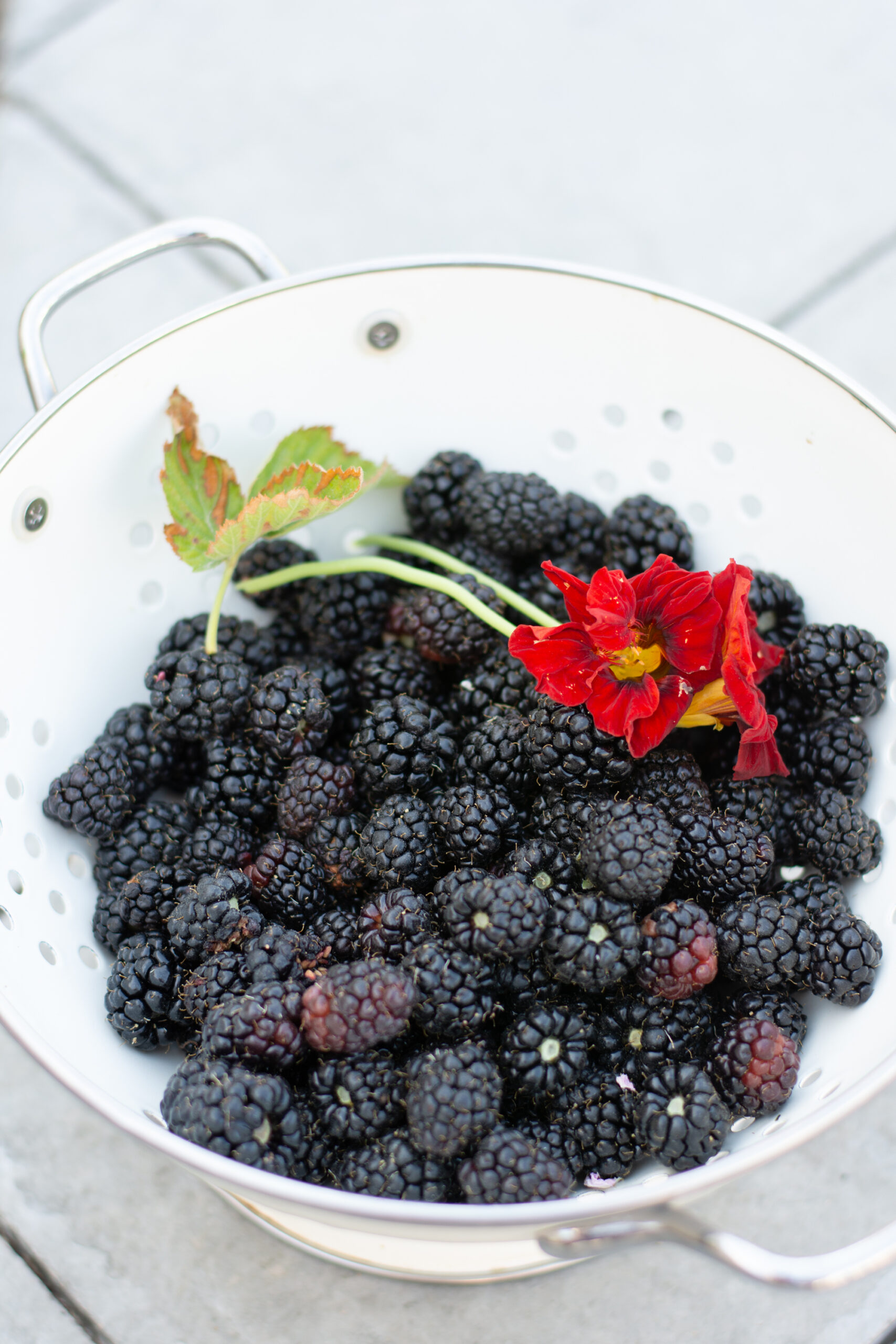 I planted two fruit trees in the garden: a Meyer lemon tree and a Royal Apricot tree (to replace our previous one; stone fruit last 8-10 years in this climate before they need to be replaced, according to the classes I took at the extension service, and the previous one had extensive borer damage, so we took it out in the fall).
I transplanted lilacs and roses that I had been growing in the garden before to new places in the garden.
I sowed seeds for zinnias and perpetual spinach in the garden.
I had been pondering on how to best run the drip irrigation lines to plant in one section of the garden. I wasn't loving what I first planned and felt it wasn't as effective as it could be. I decided to change it and intercrop the plants there instead of what I had planned before (leeks with New Zealand Spinach/lettuce). It will look nicer and be a more effective use of the space.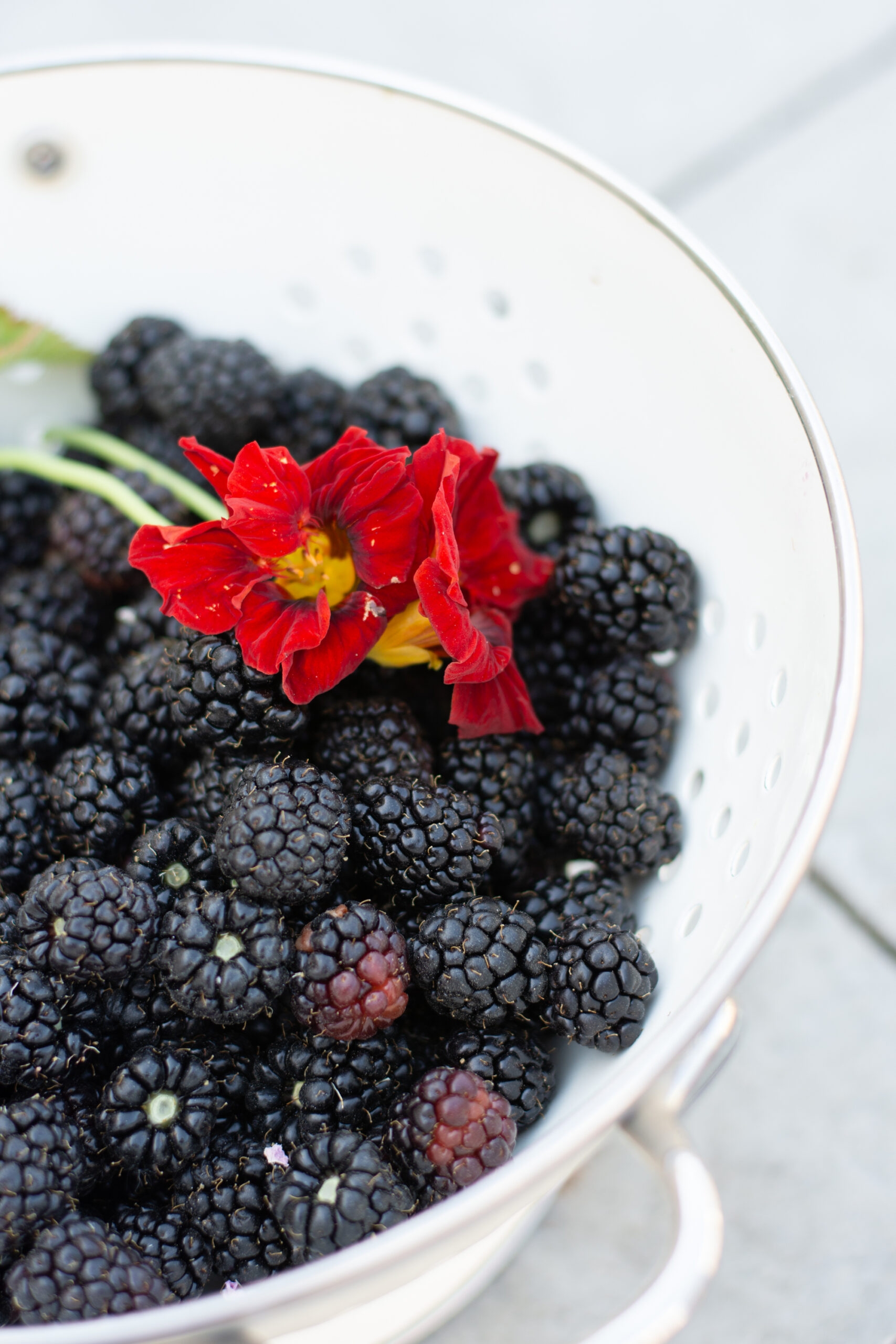 I harvested parsley, lettuce, and blackberries. I cut and dried parsley to use later.
I returned an item to the store that didn't work for us. I combined that trip with two other stops: one to the nursery for a new pair of gloves (I have been wearing through my gloves, socks, and garden boots during this project) and more drip irrigation lines, and then went across the street to the grocery store to pick up three free items from the Monopoly grocery game. A reader sent me some coupons she had (thank you!) and I got a packet of taco seasoning, a can of peaches, and a pound of potato salad for free.
Earlier this year, we bought a less expensive fire pit for the garden (it was $79). I've seen them for a lot more, and built-in ones are much more. We had promised the children that we would make smores after the concrete was finished. I bought the store brand of marshmallows and graham crackers (including chocolate graham crackers, which turned out to be very nice) from Winco, which has the least expensive prices for marshmallows ($0.99 for a 16-ounce bag). Their regular price is about what the sales price is elsewhere. I also compared chocolate prices to find the lowest price per ounce. I had ordered these marshmallow roasting sticks earlier in the year as well. We have already roasted hot dogs a few times as well.
I went to the grocery store for their loss leaders and purchased eggs on sale for $0.97 for 18 eggs and cherries for the crazy low price of $0.97 a pound! I was shocked they were so low so I made a trip over there. I also bought sour cream on sale for $0.99 a pound, a price I haven't seen for over a year, and ice cream on sale ($3.99 for a large bucket).
I couldn't get the app to work on my phone to add the digital coupon for the eggs. It took three phone calls to customer service to have them fix my account, but now I can use the app on my phone for future digital coupons in the ads. The deals are rare lately (the current ads, for example, have nothing at my ideal purchase price) and the digital coupons seem to be some of the best deals out there. I try to stick to the loss leaders and lowest-priced sale items for the majority of my purchases.
I buried banana peels (from the bananas from the school lunches) in the garden to fertilize the garden. We picked up the school lunches a few days this past week.
We went camping as a family one night at a free campground in the mountains. While there was a ban on campfires, due to drought, we were allowed to have a cooking stove, so we were able to cook breakfast and also roast marshmallows for smores over the cooking stove.
What did you do to save money this past week?
Would you like to support my site?  As an Amazon affiliate, I earn from qualifying purchases made through my links. This means that I earn a small percentage from ANY items you place in your cart and purchase within 24 hours after going to Amazon from one of my links (i.e., it doesn't have to be an item I have linked here).  If you're going to be making a purchase from Amazon this week, I thank you for using my links to support this site!