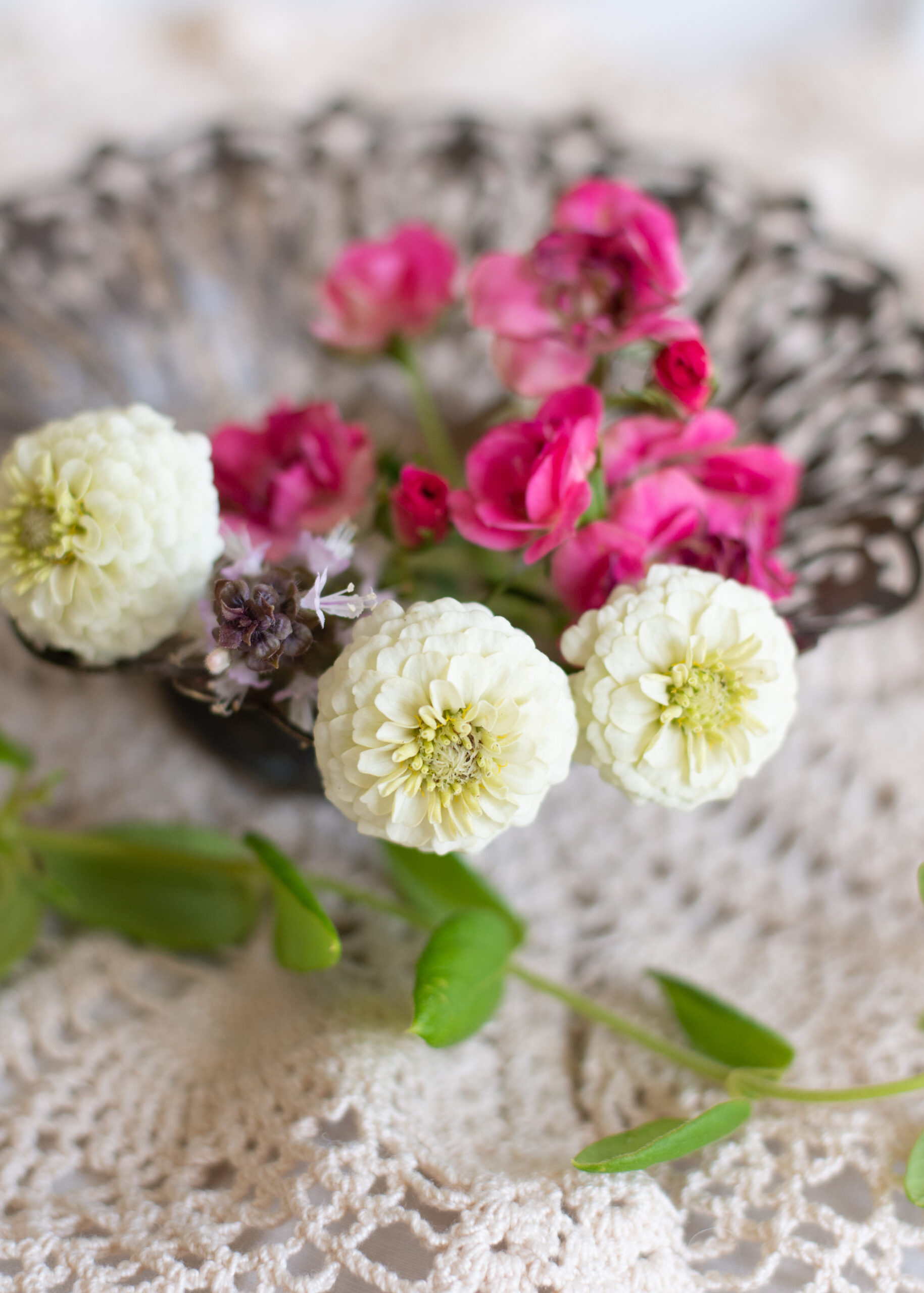 My husband and I celebrated 21 years of marriage this week. We don't go out but a handful of times a year. Our anniversary is usually one of those rare meals out. We went out for lunch instead of dinner as it is less expensive and were the only patrons in the restaurant.
Watching the drought news (I read around five articles a day on the subject), I decided to order some seeds for the garden now for next spring. Most I can plant in the fall anyway, but I ordered large amounts of each so that I can plant at both times. I think seed prices will be much higher next year as more farmers leave fields unplanted due to lack of water, and the heat is already reducing yields for many farmers.
My husband and I laid sod ourselves in the garden, rather than hiring someone to do it. We now only have one area with sprinklers that is 302 square feet. We left this one area with sprinklers by the swings for the children to play in. Then we have two round areas on underground drip; one is 128 square feet and the other is 175 square feet (so half is on drip and half is on sprinklers for a total of 605 square feet of grass). These are by the merry-go-round and the trampoline so that the children can continue to play on them barefoot without worrying about burning their feet. The drip irrigation is supposed to reduce water usage by 30% for the grass areas, so we hope it does well. We have reduced our overall grass area by 75%.
My husband vacuumed the vents and changed the air filters on our air conditioning vents so that our air conditioner can run more efficiently (and much more quietly!)
I emailed both of the companies I ordered roses from earlier this year about their replacement guarantee because I had seven of the roses I ordered die (some were shipped when it was hot and came barely holding onto life). One place hadn't responded to me (the other sent an automatic reply, so I am still waiting) so I called and left a message (neither is answering the phone). The first company has agreed to replace the two roses that died and will ship them to me in late October when it starts to cool down here.
I buried kitchen scraps in the garden to improve the soil.
My husband called two steel companies in town to compare prices. He found that one place was less expensive than the other, but prices were also about 20% higher than when we looked a few months ago. He started welding obelisks for our garden. These will be about half the price of buying similar ones, plus they are larger than any others that we could find.
My husband needed a new large tool to do the work for the garden as well as future metalwork that he has planned. We discussed borrowing over buying and decided that buying would be the best in the long run, saving him time and trips to go use his brother's tool. In order to use the tool, he needed a stand for it, so he welded one himself using angle iron. He topped it with a scrap of the wood that we had left from buying some for the temporary worktables that he had made for the project.
My husband took my children swimming. We've had several offers this summer to swim at friends' pools, so we've been able to go swimming somewhere close by many times this summer, much more than in past years. Our youngest has decided that he won't go in a pool (not even a kiddie pool at grandma's house) recently, so I stayed behind with him, as it was too hot to have him outside but not in a pool (119F/48C).
I gave one son a haircut.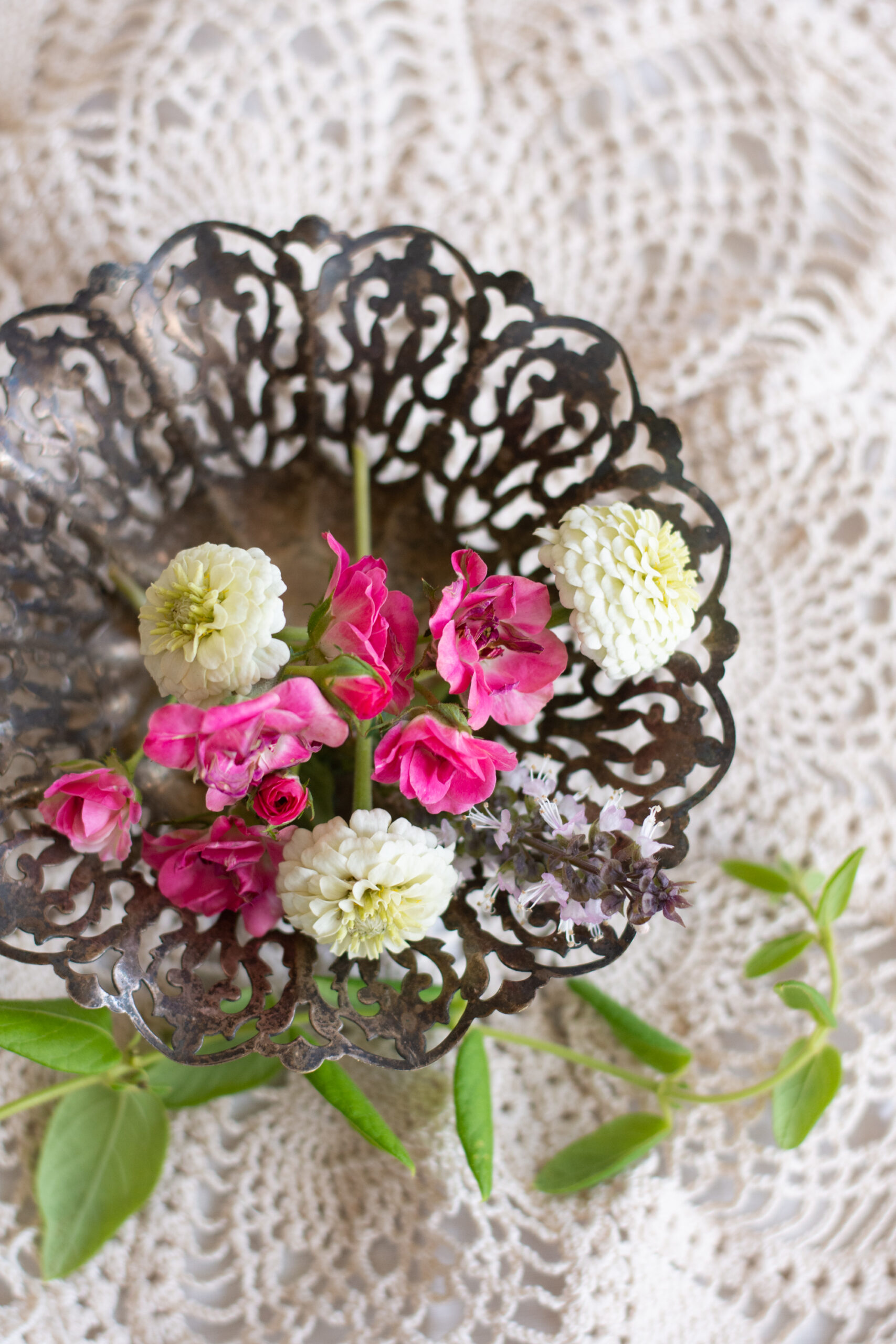 My parents went to a few garage sales. I was surprised people were holding sales when it was so hot. My mom found me a few small silver-plated trays for $1 each, including the one in the photo above. She also found someone getting rid of a bunch of school supplies, which she bought for us.
What did you do to save money this past week?
Would you like to support my site?  As an Amazon affiliate, I earn from qualifying purchases made through my links. This means that I earn a small percentage from ANY items you place in your cart and purchase within 24 hours after going to Amazon from one of my links (i.e., it doesn't have to be an item I have linked here).  If you're going to be making a purchase from Amazon this week, I thank you for using my links to support this site!