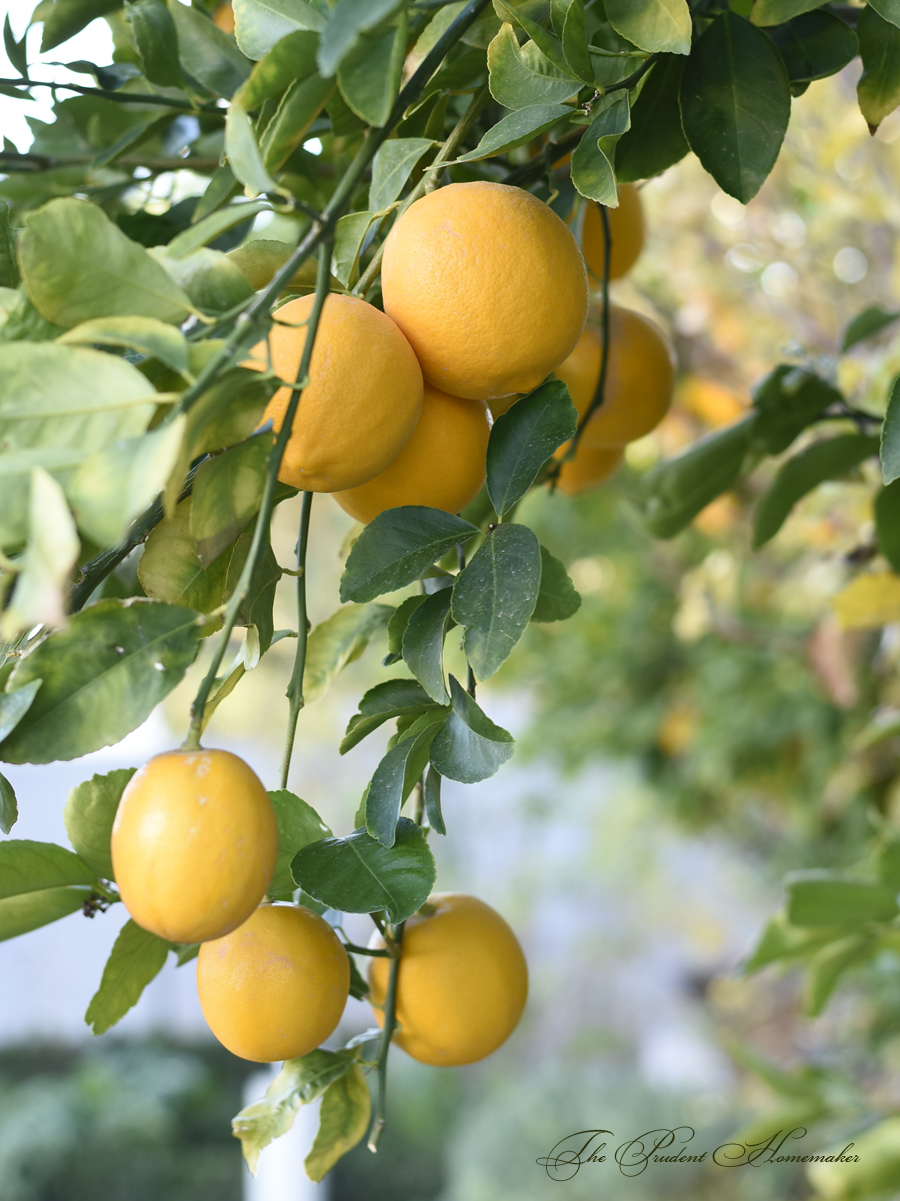 For January, my grocery shopping budget is $0. We'll be eating from what we have on hand.
There are lots of reasons for choosing to eat from what you have on hand for the month. January is a great month to do it: You can rotate through food you've put aside all year (break out the home-canned summer goodness!), eat the meat you've bought on sale, and enjoy warm soups from the pantry with homemade bread (and for my southern hemisphere readers, it can be a great month to enjoy the bounties of your summer garden!)
For those who have seasonal work, January can be a low-income month.
For many, it's a high utility month, driven by the cost of keeping one's house warm during the winter.
Winter weather may have you wishing to stay home more and make fewer trips out in the snow and ice.
You may want to start a garden this year, and cutting the food budget in January can be a place to find the money for seeds and plants.
Eating from the pantry may give you a chance to start or work to replenish an emergency fund.
If you're having a tighter than usual month financially, consider making January an eat from the pantry month.
In my garden, I have a few fresh additions to the pantry, fridge, and freezer's offerings. I have a bevy of lemons hanging from the trees.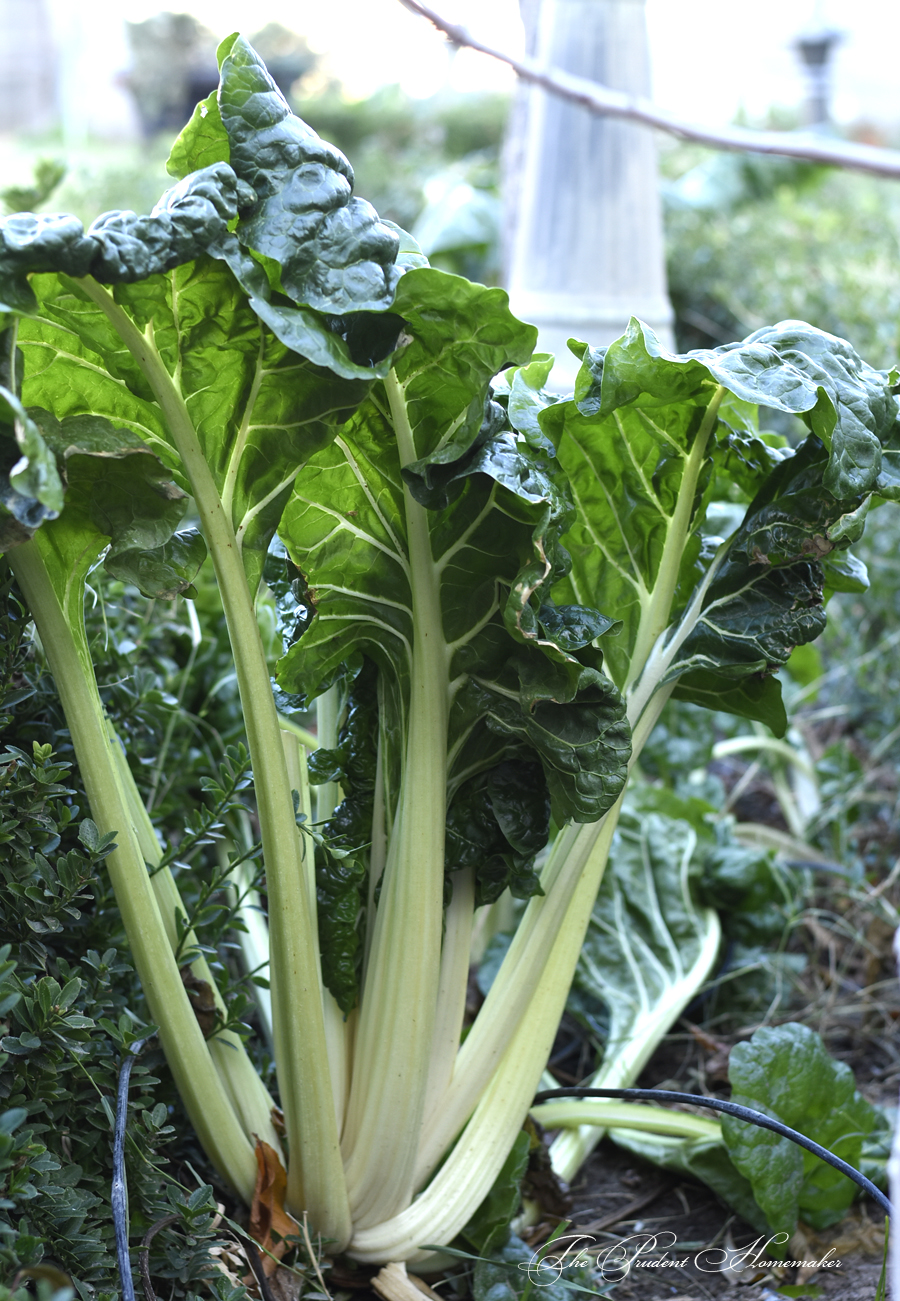 I have giant Swiss chard.
I have a few herbs that will make it through our short winter, including rosemary and parsley. Many herbs die back to the ground during winter and return in spring, including chives, oregano, and tarragon (tarragon only comes back if it is cloched all winter).
I have seedlings coming up of snow peas, lettuce, and radishes. I should have radishes and lettuce ready to harvest by the end of the month.
Some of our meals this month will be:
Breakfasts:
Oatmeal
Crepes with lemon juice and powdered sugar/homemade strawberry jam
Fruit smoothies with canned and frozen fruit from the garden
Homemade yogurt, granola, and frozen fruit with honey and/or home-canned jam
Cubed potatoes with onions
Eggs with toast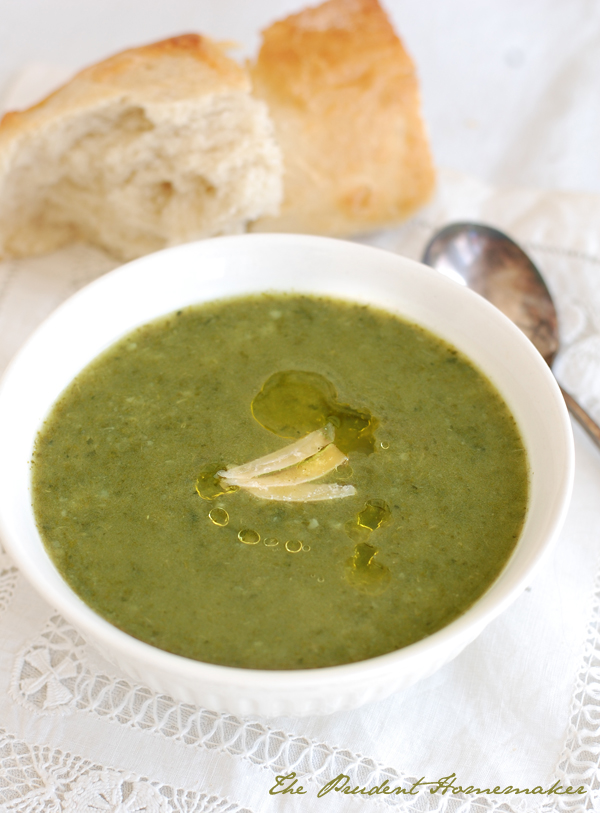 Lunches:
Black beans and rice with salad from the garden (lettuce, radishes, and the indoor-ripening tomatoes I picked in December from the garden)
White Bean Fettucini Alfredo sauce over pasta with garlic green beans
I'll make Rosemary Olive Oil bread and French bread to go with our soups.
Afternoon Snacks:
Popcorn
French bread and/or biscuits with strawberry jam, fig jam, apple butter and apricot vanilla jam
Hot chocolate
White bean dip with homemade pitas
Apples
Fruit Salad with home canned fruit
Dinners:
Black bean burgers with steak fries (we have a good number of potatoes in the pantry) and corn and tomato salad
Pork loin roast with fig sauce, mashed potatoes, applesauce, and Swiss chard
Tuscan Tomato bread soup with salad from the garden
Herb roasted chicken with Swiss chard and lemon parmesan pasta
Fish (that we were gifted last year) with roasted rosemary potatoes and Swiss chard
Chili with cornbread
Spaghetti with garlic green beans
Barbecue chicken with corn, baked potatoes, and lemonade
Lemon chicken with garlic chicken rice, beets, petite peas, and lemonade
What are your meal plans for this month? Are you planing to stock up on any great sales this month, or will you be eating from what you have on hand?