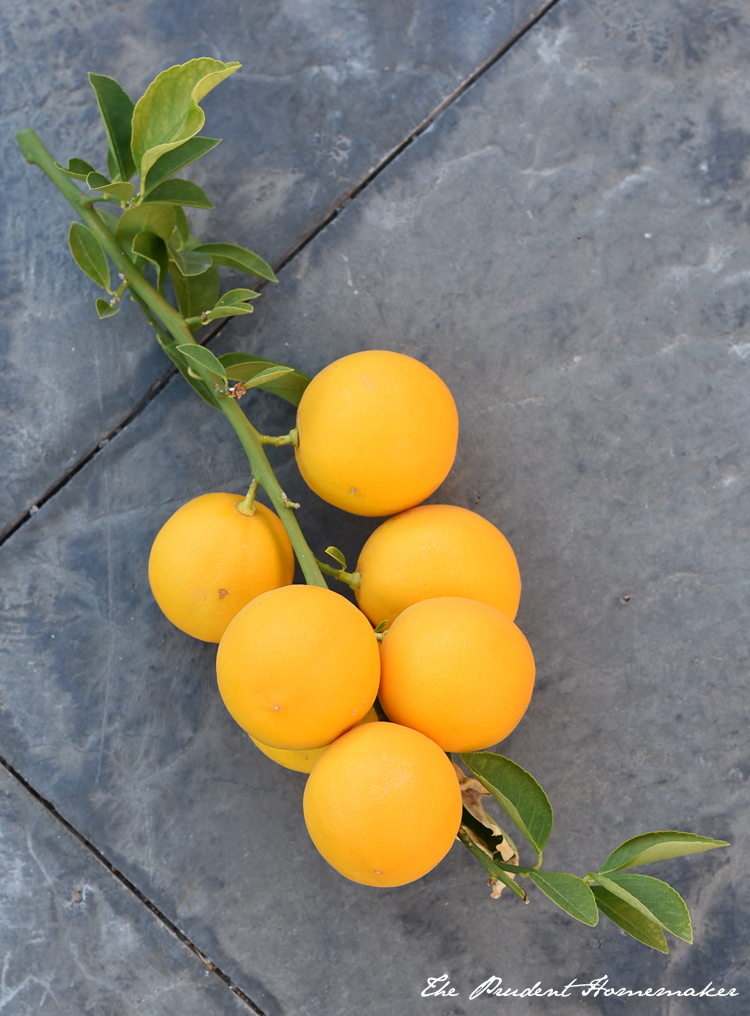 I made lemonade several times with Meyer lemons from my trees.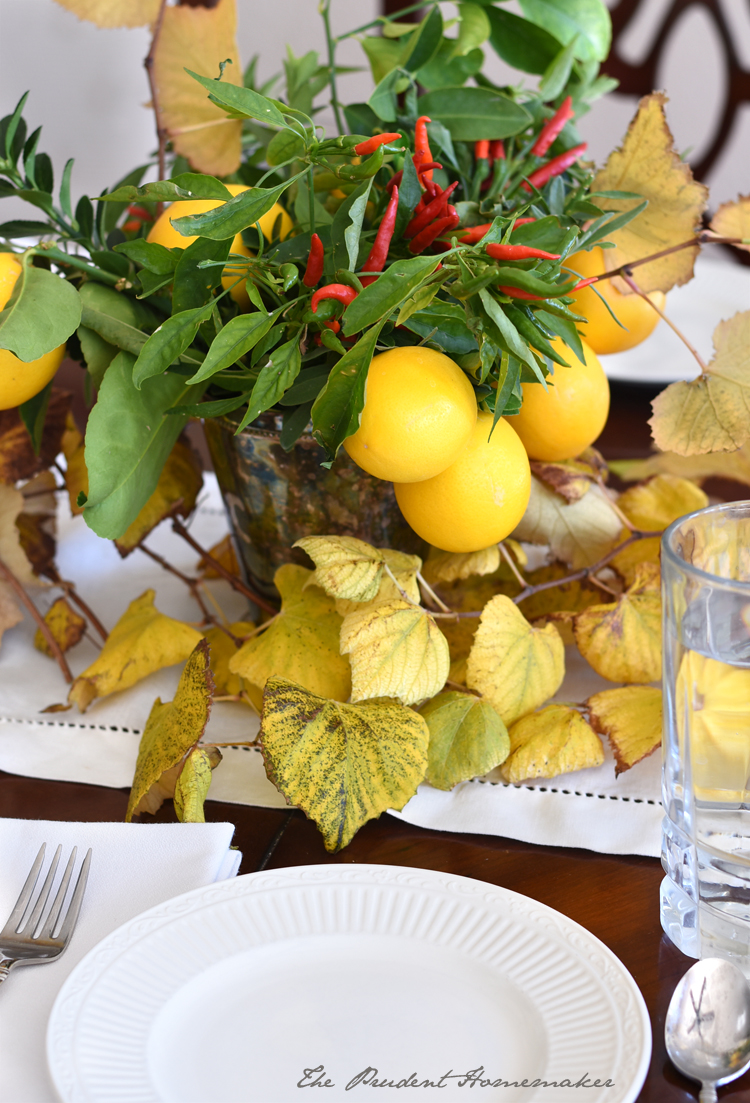 I cut arrangements from the garden for Thanksgiving of peppers, lemons, and grape vines.
I worked on Christmas gifts.
I mended ripped knees in 5 pairs of jeans. I sewed a pocket on a shirt that had come unstitched. I mended holes in the pockets on a pair of pants (I bought this pair at a garage sale and didn't notice both pockets had holes at the bottoms, but it was an easy fix). I mended a cardigan and sewed buttons on it from my button jar.
I ordered a free 8 x 10 print from Walgreen's.
I used the save 30% off one book from Amazon using code HOLIDAY30 (expires 11/30) to order a book for my husband.
I ordered used copies of hardcover books for our library from Amazon. Most were $0.01 each, plus $3.99 shipping. Some are schoolbooks and some are fiction books that our family loves.
We put up our Christmas tree. We bought our artifical tree 9 years ago on clearance. It's a pre-lit tree, and many of the light strands are no longer working. We used some older light strands that we had from the tree before (a 20+-year-old artifical tree that wasn't pre-lit) to make sure the entire tree is lit.
My husband and I watched a free show on Hulu and some comedy skits on You Tube.
I cooked two turkeys and a ham this week. I made French bread and yogurt.
Temperatures dropped this week with lows right above freezing. We put extra blankets on beds to keep warm at night.
How did you save money last week?