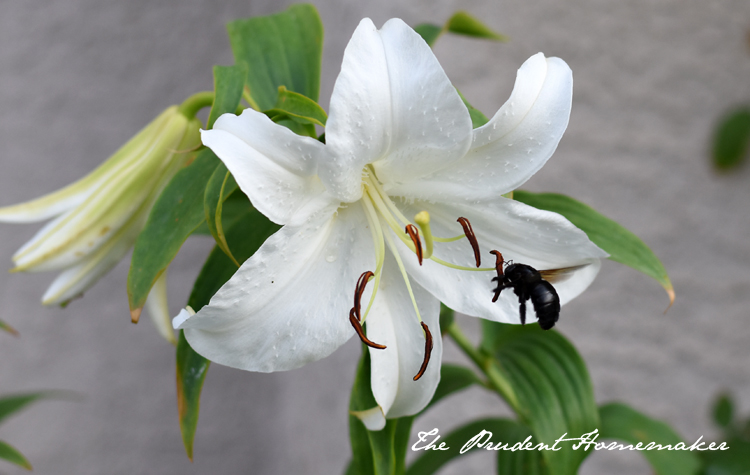 Note: I ordered a new camera
, Many thanks to those of you who have made purchases at Amazon through my links; I was able to pay for a third of my camera with affiliate credit saved up over time. For those of you who said you were sure I would get a deal–I did. For the same price as just a camera body, Amazon offered the option of a free camera bag that will fit 3 lenses and a free 32 GB SD card, so I chose that option. The pictures in this post were taken with my new camera. I know this site wouldn't be the same without pictures! I'm excited to be able to take some shots I couldn't take before, thanks to the the higher ISO.
Thank you to all of you who shared your favorite free online language programs. I spent some time using Duolingo last week to review French. I am loving the tips that they include with the review lessons; those have been very helpful.
I attacked the mending pile. I mended 5 dresses, a pair of pajama pants, and a jumper.
I cut apple branches from the garden for an arrangement on my entry table.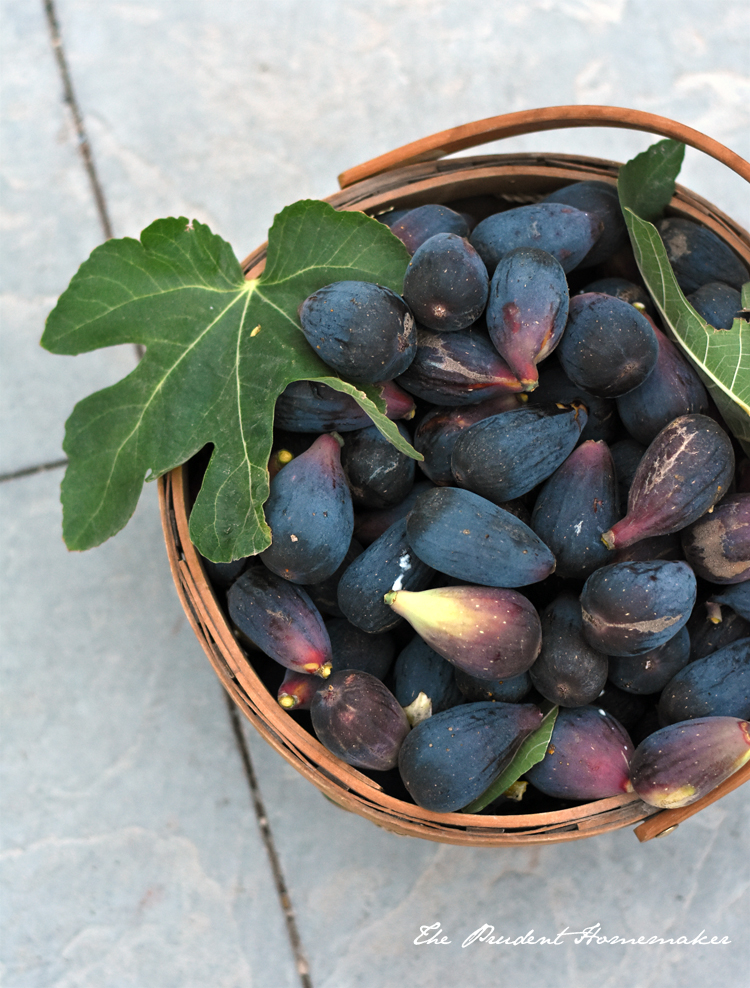 I picked figs from my Mission fig tree. This is the second crop from this tree this year. I love that Mission figs crop twice a year. The second crop is always much larger than the first.
I cut Swiss chard, green onions, chives, thyme, and red peppers from the garden.
I made popsicles several times.
My husband cut my hair. He also cut both boys' hair.
I watched an episode of Poldark on Pbs.org.
I collected lettuce seeds from the garden. I'm really glad I switched to all open-pollinated seeds. The lettuce section in the gardening catalogs is the most tempting to me; now I have plenty of seeds!
What did you do last week to save money?
Note: This post contains an affiliate link.