I dug 12 parsley seedlings that had self-seeded in the garden, and moved them to places where they can grow to full-size.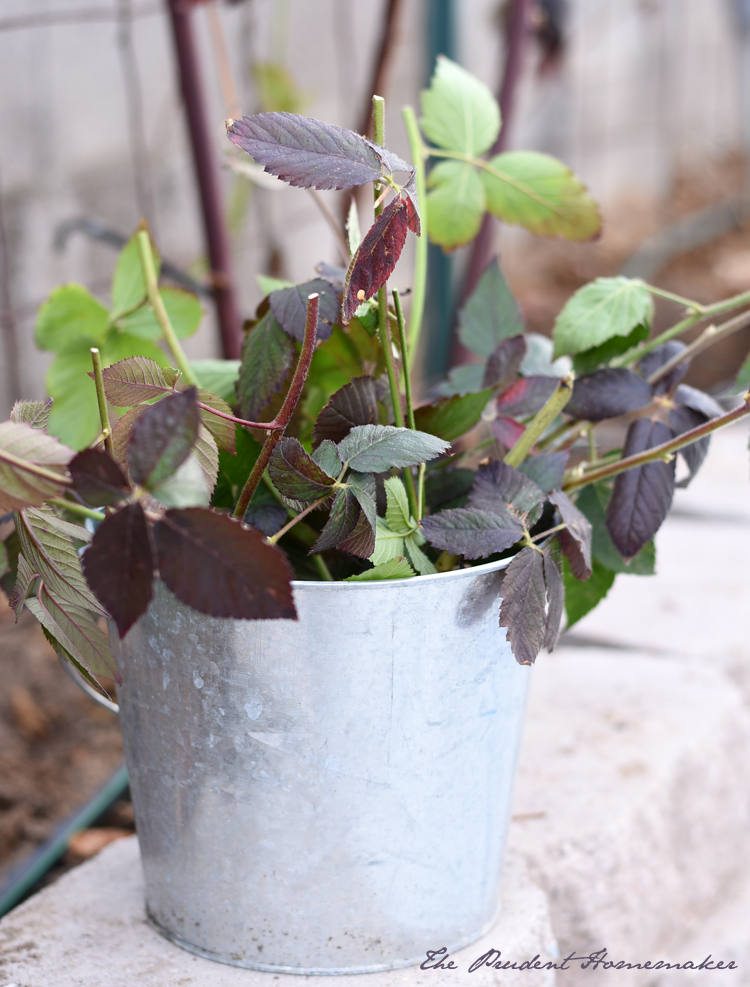 I took a couple of blackberry cuttings and dipped them in rooting powder, and then placed them in the garden. If they root, I'll have a couple more plants. I also took cuttings from my blackberry bushes to root, and I tip layered a few blackberry bushes in the garden to create new plants.
I planted more snow pea seeds. These are the 30 day "Little Snowpea White" seeds from Territorial Seed Company. I also sowed spinach, radish, and white strawberry seeds.
I planted tiny paperwhite and daffodil bulbs in the garden that had multiplied. I dug these in fall out of the center circle from the backyard. They will most likely take a few years to be big enough to flower. I planted them under the fig tree and under an apple tree.
I purchased 2 pineapple guava plants at the nursery on sale for $8.88 each. Right now they look like small bushes. I may leave them that shape, or I may prune them to be small trees as they get taller. When spring pots come on sale, I'll plant these into pots on my patio. Adding some potted fruit trees to my patio is part of my plan to grow more in my garden.
I dug trenches and buried the compost in the garden from one of the two trash cans where I have been keeping it. After over a year, it is still not broken down (even the grass clipping were still intact) so it needed to be buried. With so little success in composting after trying again, I decided to stick to trench composting from now on, and I now have the trash can to use for trash, which saves me from buying a new can which we needed, as our old ones have been breaking. I have one more can of compost that I will bury in the garden next month, and I will use that can for trash as well.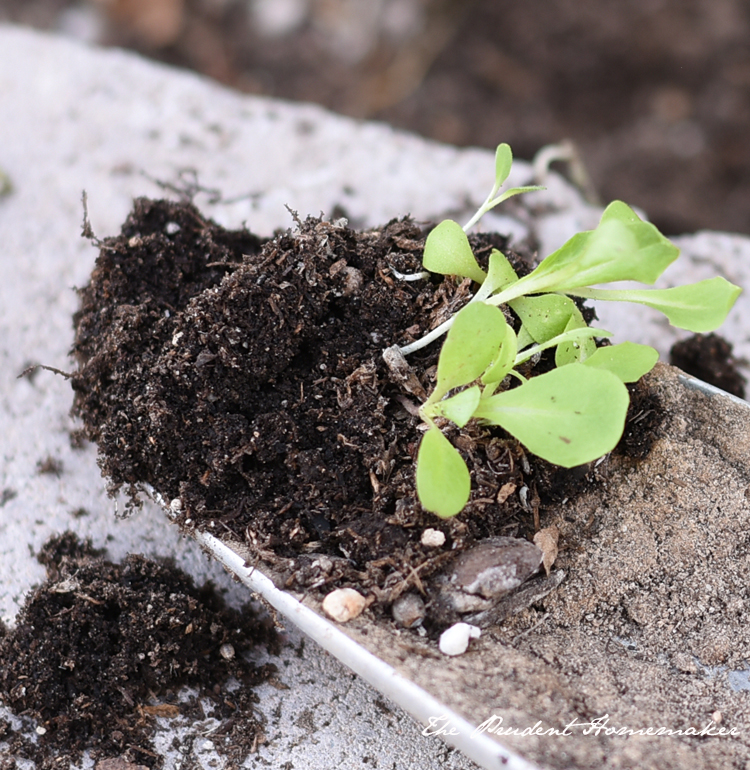 I carefully dug and transplanted lettuce seedlings in the garden. Rather than thinning my seedlings, I separate and replant the seedlings in the garden.
What did you do to save money last week?