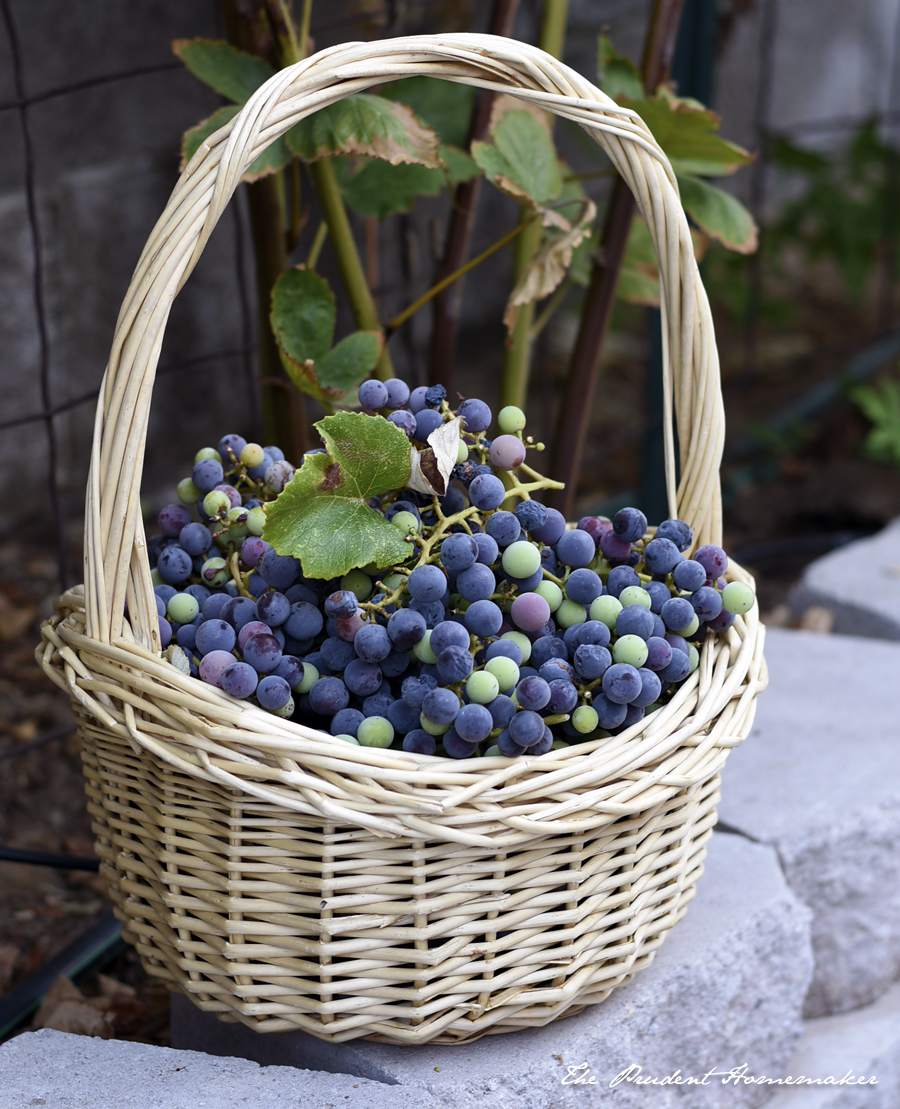 This past week, I did a lot of rearranging of pictures in the house. I changed out some pictures in frames that we already had and hung pictures in the house in new places. I also redesigned my gallery wall above the dining table. I had to steal three matching frames from elsewhere in the house to make it work. I had changed the mats in those 3 frames to be custom for the pictures that were in them, so I had my dad cut three new mats for me so that I could make the arrangement work. Now I just need to take new photos of everyone and have them printed. I'll post pictures of my new arrangement and dining chairs when I've hung new photos.
I finally found a space for the lamps my mom gave me several years ago. They're now in our bedroom and I've moved our two lamps that were in there to other places.
I did some more organizing and bagged up another car full of items to donate to the thrift store.
We picked figs from the garden. I froze them to use in desserts later.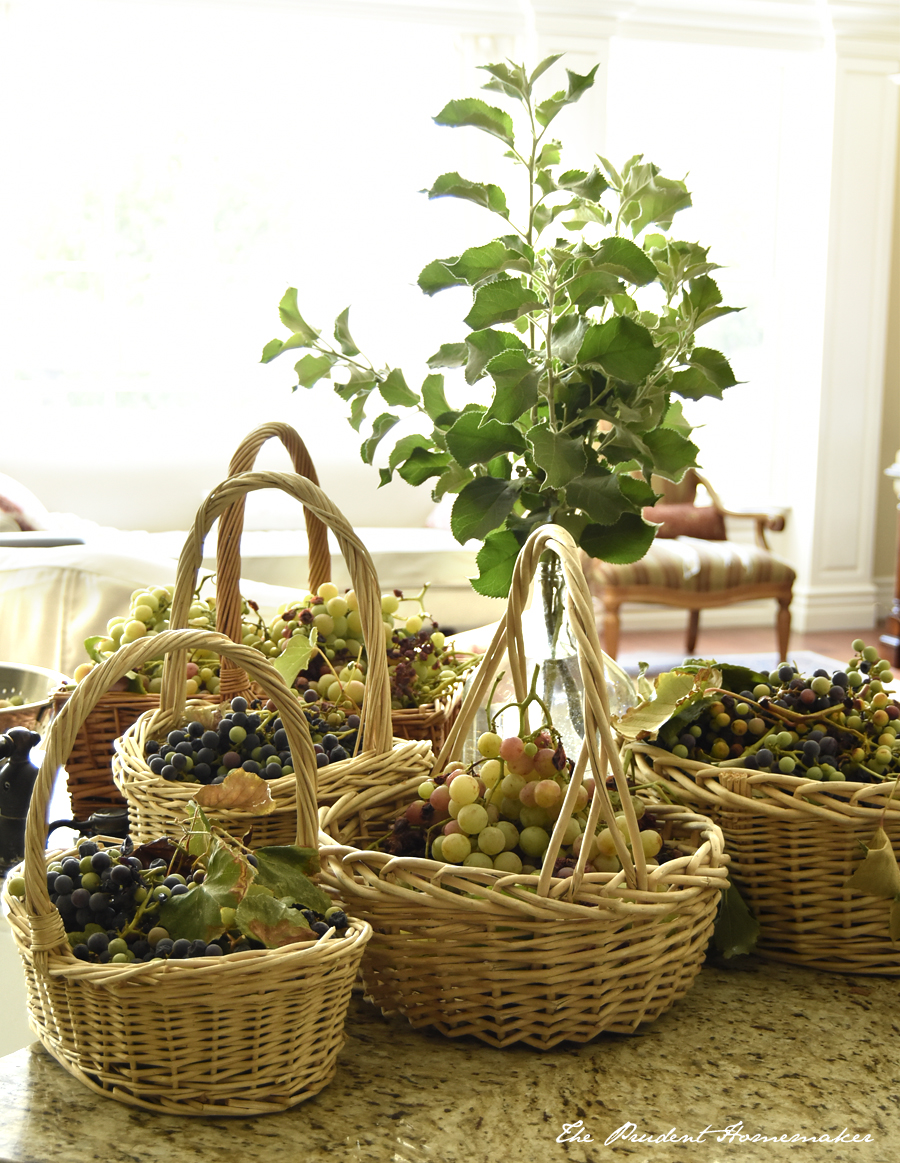 I cut grapes from the garden and canned grape juice. I canned 10 quarts of juice and 5 quarts and 2 pints of grape purée. I didn't want to waste the pulp, so I canned the thicker juice (purée) with lots of pulp to use in smoothies and popsicles. This is the first time I have ever had a harvest of Concord grapes. I planted my vine 9 years ago. I later moved it in the garden and took cuttings from it to make 2 more vines. All of them produced this year. I cut both Concord and table grapes to make juice (both are seeded types).
I cut basil and picked a zucchini from the garden (my third for the year! I am excited to get some, and I hope that when temperatures go down I will get more!)
I used a pattern and fabric I've had for years to cut out a blessing outfit for Octavius. I've started on the project and will post pictures in a post when it is done.
I cut apple branches for an arrangement in the house. I'll share a picture in a post later today!
Be sure to check back later today for an announcement.
What did you do to save money this past week?