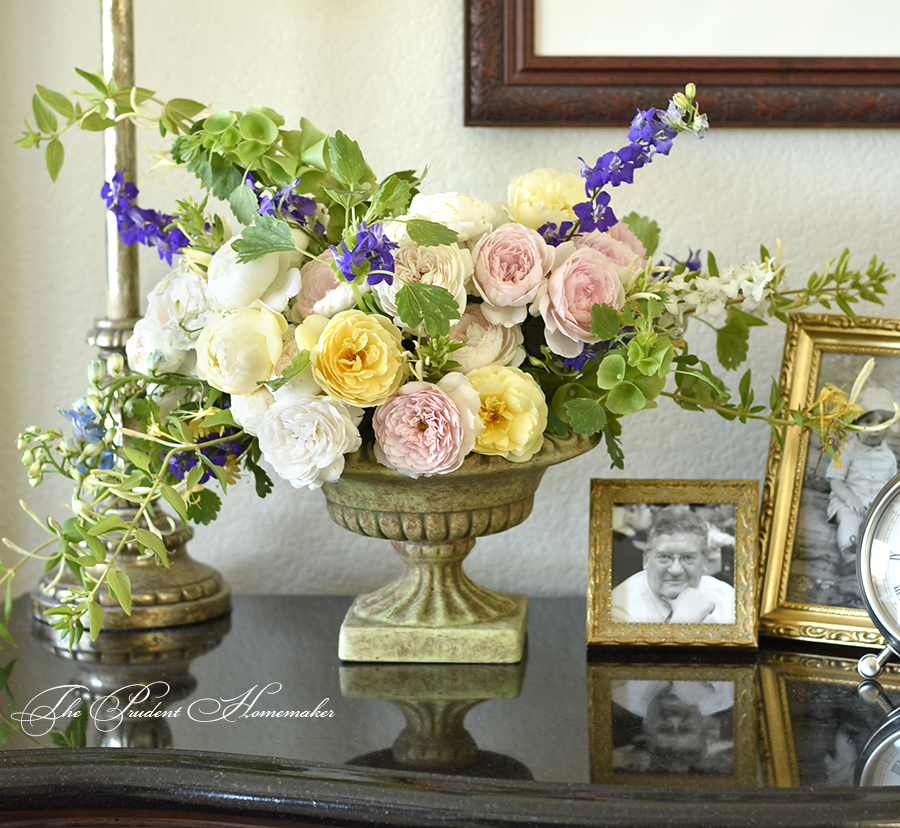 This post contains affiliate links.
I have been behind in my work in the garden, but now that the baby is here, I am working to get caught up.
Consequently, most of my money saving activities this week involved the garden.
Two weeks ago, I was speaking with the irrigation person at the local nursery. He gave me a watering suggestion for my grass. Rather than watering three times in the early morning before sunrise for 5 minutes each time, as the water district suggests, he said to water for 10 minutes at 7 a.m. and again at 7 p.m., as our heat here (116° in summer and right now in the 90°s) makes it hard for the grass to go so long without water. (We are not permitted to water here between the hours of 11 a.m. and 7 p.m. here.) I tried switching my water to once at 7 a.m. and once at 7 p.m., but just for the regular length of 5 minutes each time. I'm watering 1/3 less, and after two weeks, my grass is much greener and not burning (which it was doing recently). As our water bill is tiered here and lawn watering is my largest usage of water, I am thrilled to use less. I will be keeping to this plan as the heat comes on, only adding to the length of time if the grass needs it. I am hoping the lawn will still be happy with this amount of water, at a different time of day, when it's 116° and above (June through September, it only cools to 113° at 8 p.m. each night).
I mended a leak in the drip irrigation.
I collected shower warm-up water in a bucket and used it to water potted plants on my patio.
I planted seeds in the garden for Armenian cucumbers, zucchini, pumpkins, and butternut squash. I had planted seeds for all of these previously, but all but two plants either didn't come up, came up and burned, or came up and were eaten by bugs.
I planted seeds for basil, red noodle beans, garlic chives, and morning glories in the garden.
I got some good, free exercise by weeding, pulling bolted plants, cutting back dead leaves from flowering bulbs, and pruning hedges in the garden.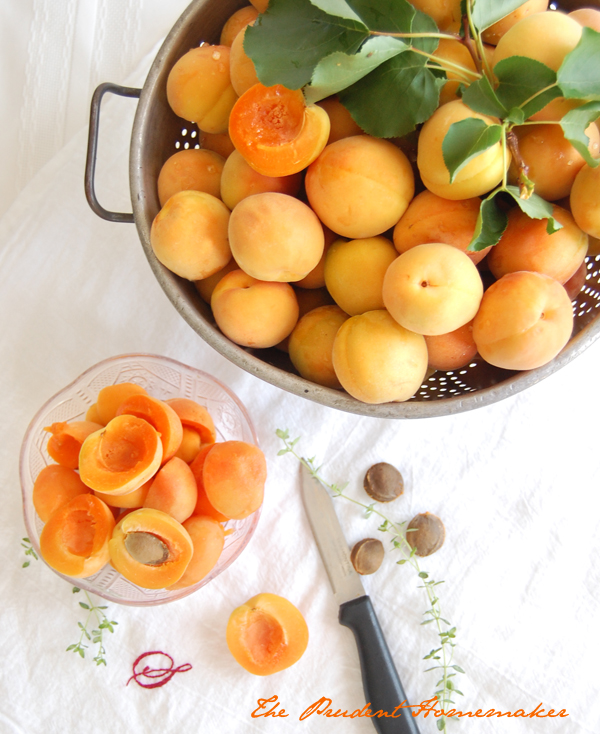 I harvested apricots, spinach, lettuce, lemons, green onions, and garlic chives from the garden.
I cut flowers from the garden.
I cooked a whole chicken in the solar oven.
I turned five pairs of jeans that were torn at the knees into jean shorts for my daughters.
I turned one pair of jeans into a pair of capris for a daughter.
My husband mended my son's tent before he took it on a fathers' and sons' campout that my two older boys went on with my husband.
My husband gave my eldest son a haircut.
My eldest son carpooled with friends to and from a free dance.
We went through the clothing boxes and found 4 pairs of shorts, several pairs of pants, and two dress shirts for my second son. The clothing boxes for my teenaged boys had had the clothing a bit muddled, and we hadn't been able to find anything for my second son in the boxes, even though I was sure than just a year or two ago, my eldest son had worn clothes that could be passed down. I was happy when we found these, as it saved us from a trip to the thrift store for new items of clothing.
Four of my daughters and I watched the first episode of the Little Women television show on PBS.org for free. I cast it to the television so that everyone could see it. I looked online to see what money was worth in 1850, so that I could tell my daughters that when Jo sells her hair for $25, that would be $753.40 today.
I opened the dryer after drying a load to find the lint screen broken and twisted in the slot. I have never seen such a thing before! I went to the Kenmore website to order a new part. They offered me 10% off my order if I signed up my email with them, which I took–and made sure to unclick all promotional emails.
What did you do to save money this past week?

I've had a few questions readers recently that I'd like to answer here (rather than in the comments) to make sure that everyone who has asked will see the responses.
I have had several readers asking me which laptop I purchased to replace mine, as they are looking at laptops for their university-bound students. I purchased this laptop.
I have been asked about how I have so much energy after having a baby. I made sure to have a high hemoglobin level before the baby was born (it was 13.6 a few days before I gave birth). In addition to eating a good amount of iron in my diet (lots of leafy greens, including Swiss chard from the garden, and lots of beans), I took a multi-vitamin, an additional folic acid supplement, an additional b-12 supplement, liquid chlorophyll, and Floridex liquid iron with vitamin C. I also drank red raspberry leaf tea (I purchased the leaves in bulk from SF Herb.)
The wrap I purchased at a garage sale for $1 to wear after the baby was born looks like this one. It's definitely been helpful in supporting my stomach muscles and my back. It's also been helpful in healing my diastasis. My midwife said my diastasis is almost completely gone at my appointment this past week, which is amazing to me, as I did not heal like this after my last baby (I had a three-finger width diastasis this time and a four finger-width one last time). I've been careful to not lift anything heavier than the baby, having my family help me lift my two-year-old for diaper changes and washing up after meals, and taking care not to get up from bed in a way that will cause more separation (like a sit up). I wore a girdle after my last baby and did not have any luck with it, so I am very surprised and delighted to have such positive results this time with this wrap and being careful.
I have not done many exercises for diastasis yet, but a reader asked me if I knew of any free ones, as several places online ask for a hefty fee to share them with you. I've found several free ones via Pinterest, including here, here, and here.