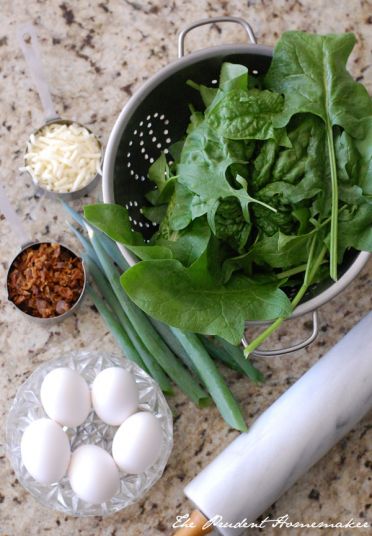 We ate salad from the garden every day. Some meals it was the main course with homemade bread of crackers, and sometimes it was the first course in another meal.
I also picked Swiss chard several days, so we had lots of greens in our meals this week, spinach, green onions, parsley, chives, a couple of stems of asparagus, and a few strawberries. The children picked peppermint. I accidentally broke a branch on my grape vines, so I brought the grapes leaves in and I threw them in my soup.
I made French bread, Balsamic orange vinaigrette, ranch dressing, chocolate chip cookies, Greek yogurt, quiche, Swiss chard soup, wheat crackers, waffles, and chicken rice.
I stocked up on olives and canned pineapple at .68 a can. I was able to use internet coupons for $2 off the olives, making 4 of the cans just .18 each. I also stocked up on navel oranges at .32 a pound and Fugi apples at .50 a pound. I bought 20 pounds of carrots for .38 a pound.
A couple of weeks ago, someone gave my husband some clothes that he no longer needed (the man stopped eating out and lost 60 pounds! I thought that was amazing.) My husband tried on the clothes and we are able to keep a couple of pairs of shorts and two pairs of dress pants for him (I will need to hem the pants).
I had an at-home date with my husband.
Saturday morning I went to a semi-annual neighborhood garage sale. I found several great buys.
I found a sheet set in the color and feel of fabric that I had been wanting to make some pajama pants for Ivory. I cut out two pairs from it so far and I will be able to make several more things from it.
I found a set of 4-like new touch and feel board books for .50. I gave them to Ivory for a birthday gift (along with the other board book that I bought for her at the thrift store for .50).
I found a tie for my husband for $1. He has only had one other new tie in over 14 years.
I found a few sleeveless dresses (that we will use as jumpers) for Elsa. My favorite one cost .50.
I found some clothes for Cyrus, including a brand-new pair of shorts with an attached belt for him for $2 (original price on the tag was $32). I bought him two new pairs of shorts in the next size up as well as a shirt for him. I also found several books for him. The books and the shirt will be birthday gifts for him.
I found a few different books to use for Christmas and birthday gifts for other children. I also bought a scarf and some clothes for Winter (in the next size and up) that I can give to her for her birthday.
What did you do to save money last week?
P.S. I made some updates to my spring menu.
I do not follow my seasonal menus exactly; I use them as a guide for meals in those seasons. I watch what is fresh in the garden and that is the first thing that dictates our meal plans for each week. We will be eating salads and Swiss chard all month long this month.