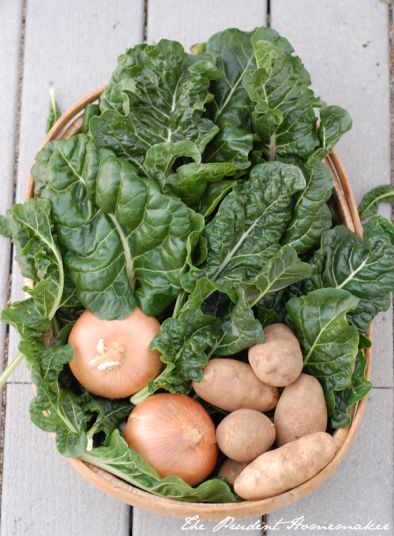 I harvested parsley, sage, arugula, and Swiss chard from the garden.
I transplanted thinnings (of lettuce) into another spot in the garden. I transplanted 4 small heads of lettuce (that had started growing from reseeding themselves) into another part of the garden.
I put out more jars in the garden to encourage my plants to grow faster.
I sowed more Swiss chard seeds, Johnny jump-up seeds, and more poppy seeds in the garden.
My husband washed the seat belts that he got from old cars at Pick a Part last week, and installed them in our new to us van. This involved some welding so that the seat belts could be attached. He was able to do that at his brother's house. They made it possible to move up the rear seat (which seats 4; the other rows seat 3) so now the van can seat 12 with one row of seats removed, and I will still be able to haul my shopping home in the back. (Without a seat removed, there was no room for groceries, as the last row of seats went to the very back doors).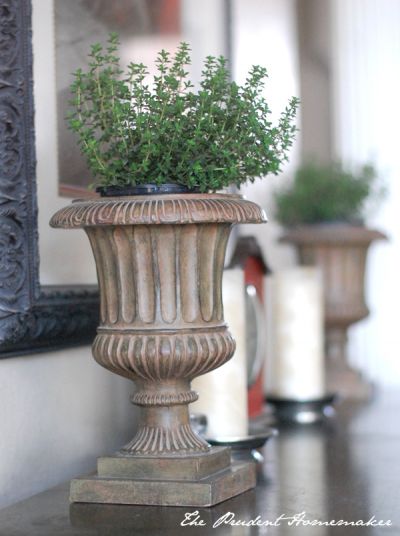 I used a $20 off $60 purchase coupon at the local nursery. I was able to purchase more manure, some dirt, and bone meal for the garden. I also found some pansies marked down to .25 each. I planted some in the circle in my garden, a few in pots by my bench and some pots by the front door. I was hoping to find a 6-pack of pansies; these were less money and were bigger plants, too! I also purchased some new English Thyme plants and basil plants. The manager mentioned that it would be turning cold again for the next couple of days, so I put the thyme in the pots on my piano, and the basil into some containers on my kitchen table. When it warms up again on Wednesday, I'll plant them out in the garden; in the meantime, I am loving the fresh greenery in the house!
I made French bread (twice, for a total of 8 loaves), lemon poppyseed muffins, popsicles, butternut squash soup, Swiss chard and onion soup, and pizza. I cooked two large pots of beans this week and froze pinto beans, as well as a mix of kidney beans and great northern beans (for minestrone soup). I made two batches of Italian dressing.
I cooked a ham, and we sliced it for sandwich meat. My husband made himself a ham sandwich on French bread to take to work.
I had several at-home date nights with my husband this week. One night we watched a movie that we got for free with a free Redbox code. There is a Redbox in the parking lot by his office, so it didn't cost anything extra in gas for him to pick it up or return it.
I watched Downton Abbey on pbs.org, and I watched a couple of shows on Hulu for free.
When I went shopping, I brought along my reusable bags to two stores. Target gives .05 credit per bag, and Winco gives .06 credit per bag. I saved .41 on my groceries by bringing the bags. I have never purchased reusable bags; I have been given a bunch of them from my different people (tote bags work, too) and I just use those. The stores do not require you to use their bags; they give credit for any reusable bag. You usually need to tell the cashier at Winco how many bags you have, since you bag your own groceries there.
I often find great produce deals at Winco, so I have gotten into the habit of taking a lot of bags with me when I go, just in case. Their sales are not advertised, and their prices can change daily (and sometimes within the same day!), so when I go, I just look for the best deals. I find their prices on other items to generally be higher, so I usually only shop there for produce. This time I found broccoli crowns for .68 a pound. I bought 28.66 pounds. I will be blanching and freezing the broccoli for our family. I did this before, several months ago, but we have eaten all of that, so it is time for more.
I used coupons on canned pineapple and Valentine's candy.
I combined trips to save on gas and time.
I listened to a motivational speaker speak to women at our church one evening. (This was free to attend). She was really funny and there was a delicious dessert afterwards.
What did you do to save money this week?