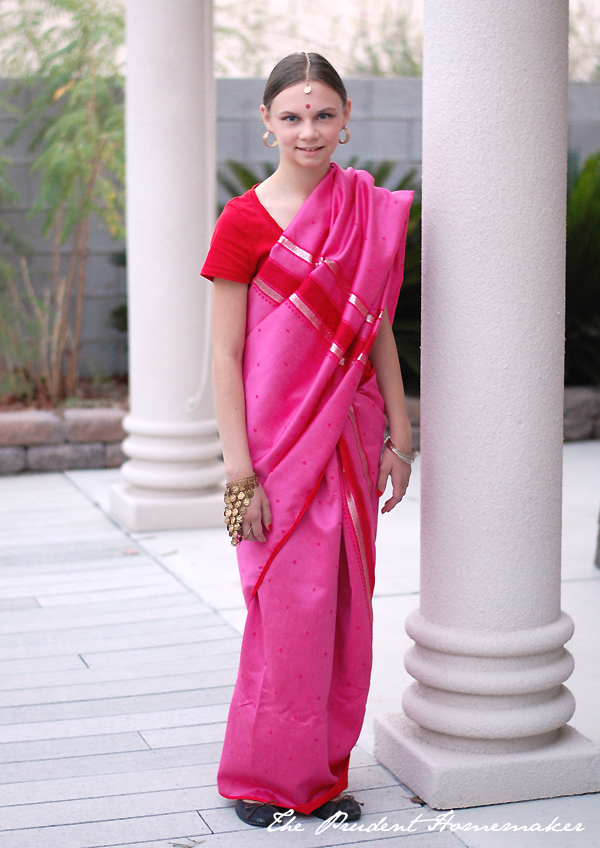 Winter really deserves the credit for the big accomplishments of last week. She made herself a sari for Halloween, using material that my mother-in-law had given to me (my mother-in-law bought a couple of bolts of this fabric on clearance many years ago). She also made a matching bag using a tutorial she found on Pinterest.
Her earrings were borrowed from grandma. I found her bracelet at a garage sale in October for .25.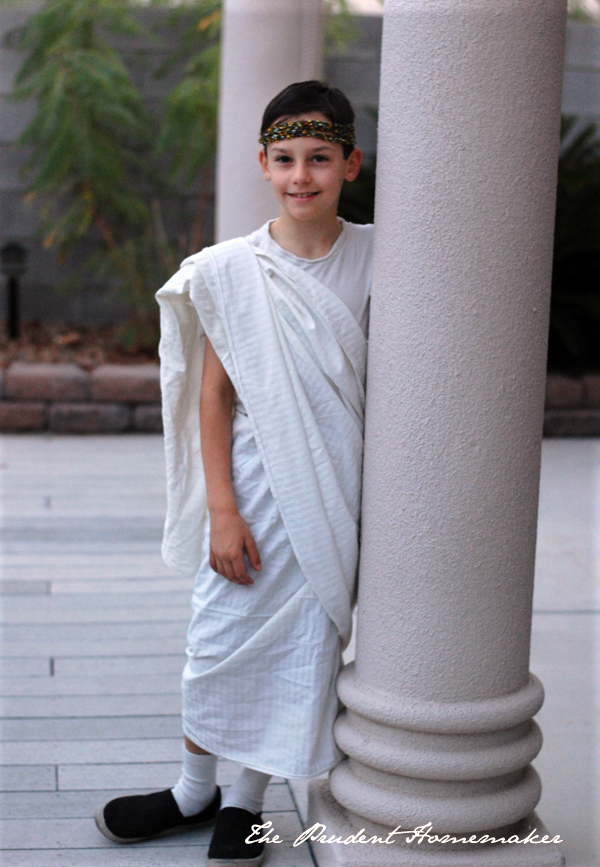 Using the same technique, she made Ezrom a toga using an old sheet.
I downloaded a free font from Google fonts to use on my website.
I bought 5 packages of hot dogs and mailed in a rebate to get the full price of all 5 reimbursed to me, making the packages just the cost of a stamp.
My husband cut some of my lavender bush that was growing over the grass while trimming. I brought it in and put it in a vase to enjoy.
I cut roses to enjoy from the garden.
I harvested green onions, Swiss chard, basil, and thyme from the garden.
I watched a couple of shows for free on Hulu.
I redeemed enough points through Swagbucks to order a $50 Amazon gift card.
What did you do to save money last week?