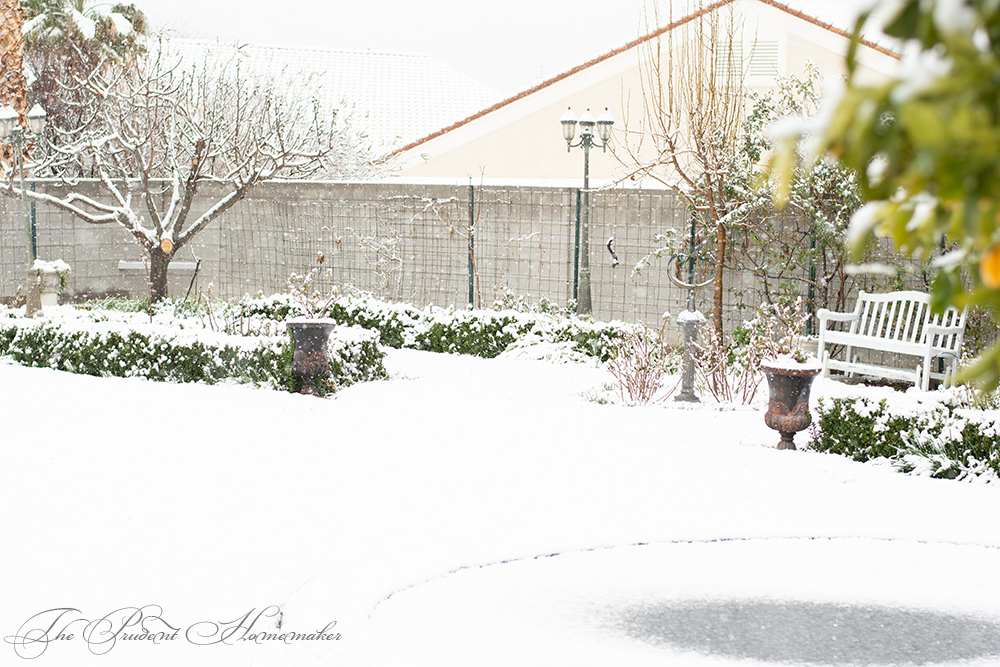 I kept my irrigation system turned off outside as we anticipated some rain and snow. For the first time in over a decade, we had snow! It was more than we received in 2008, too!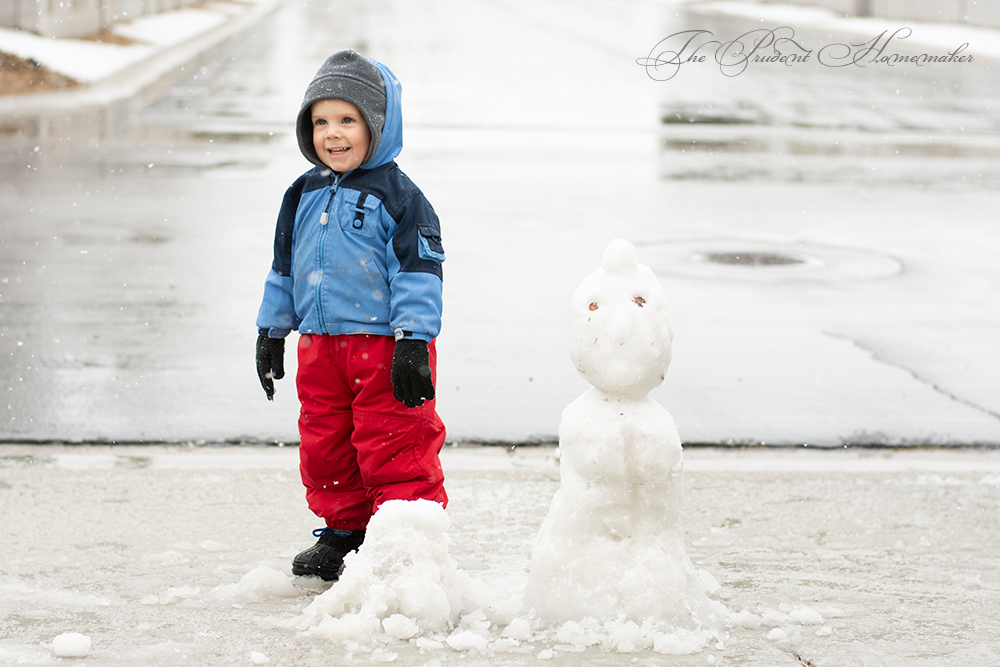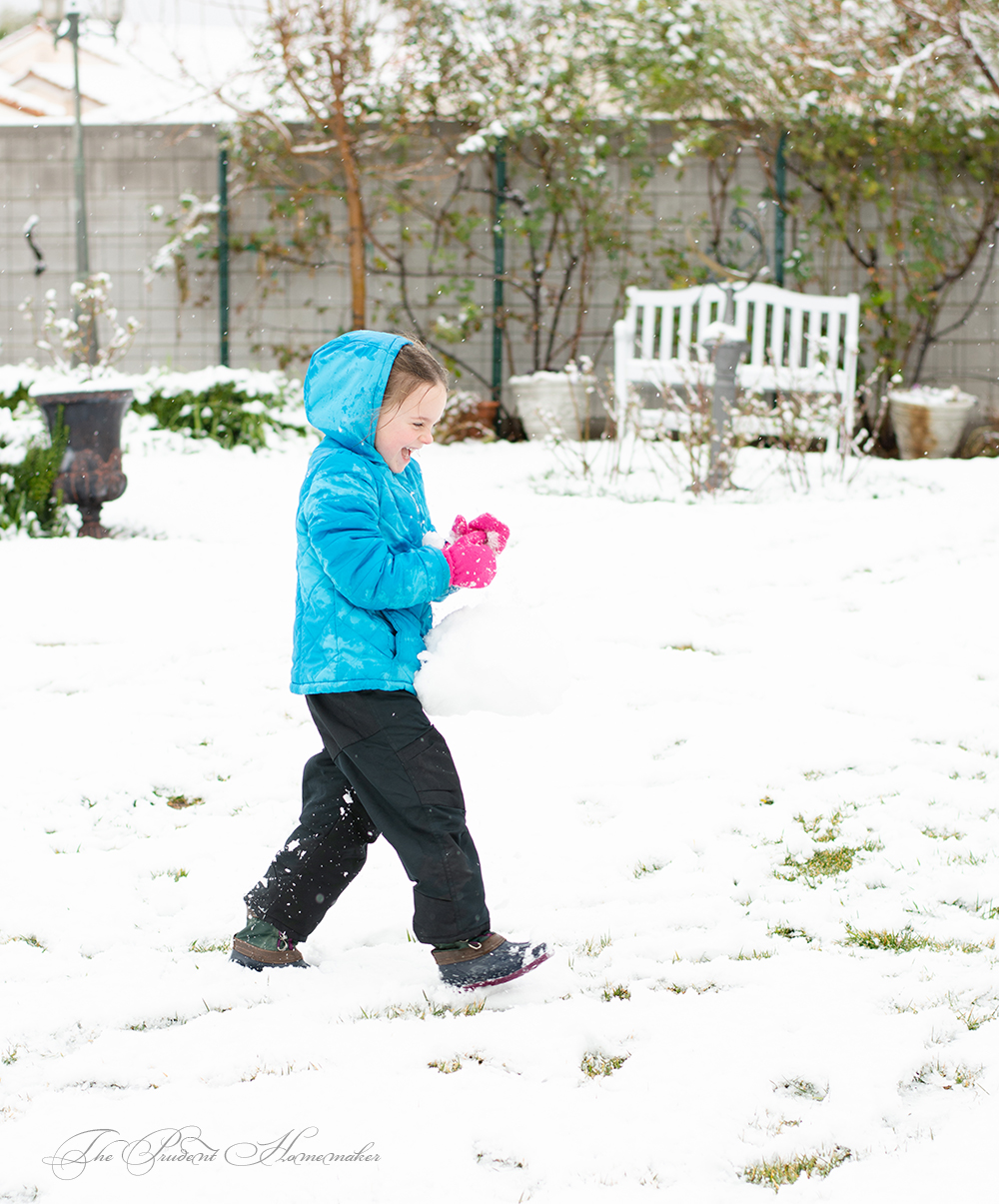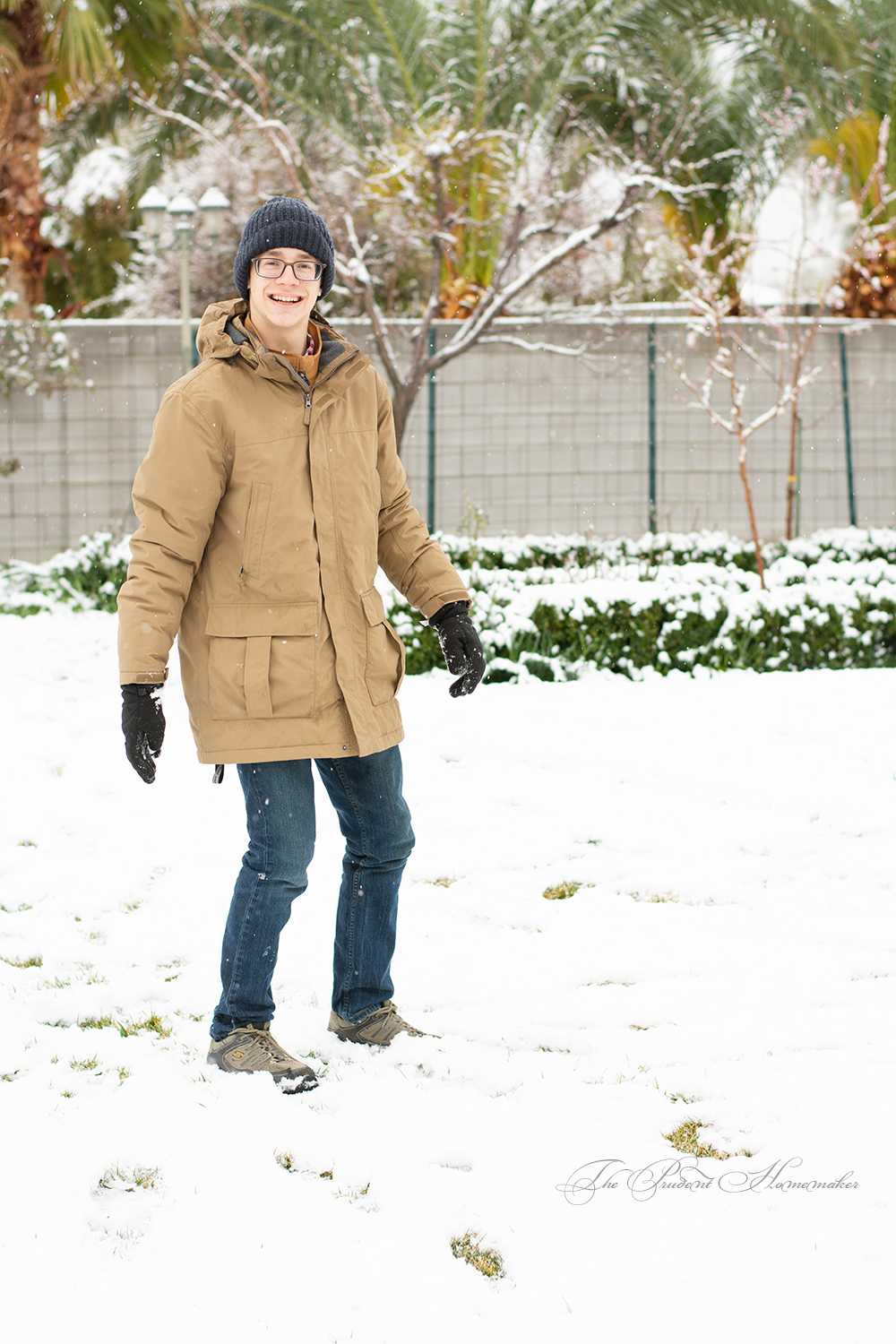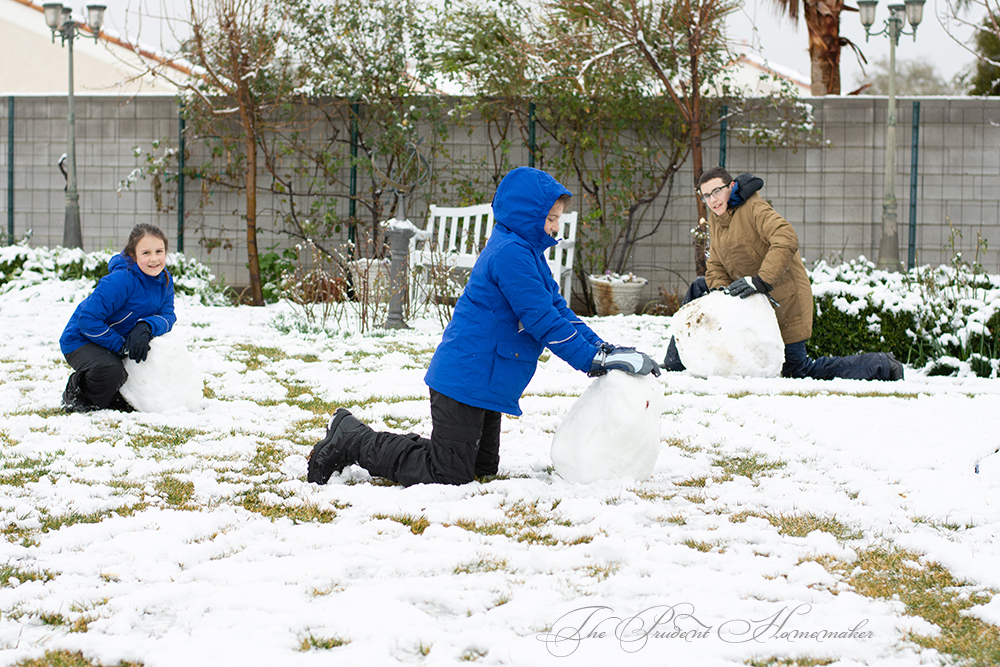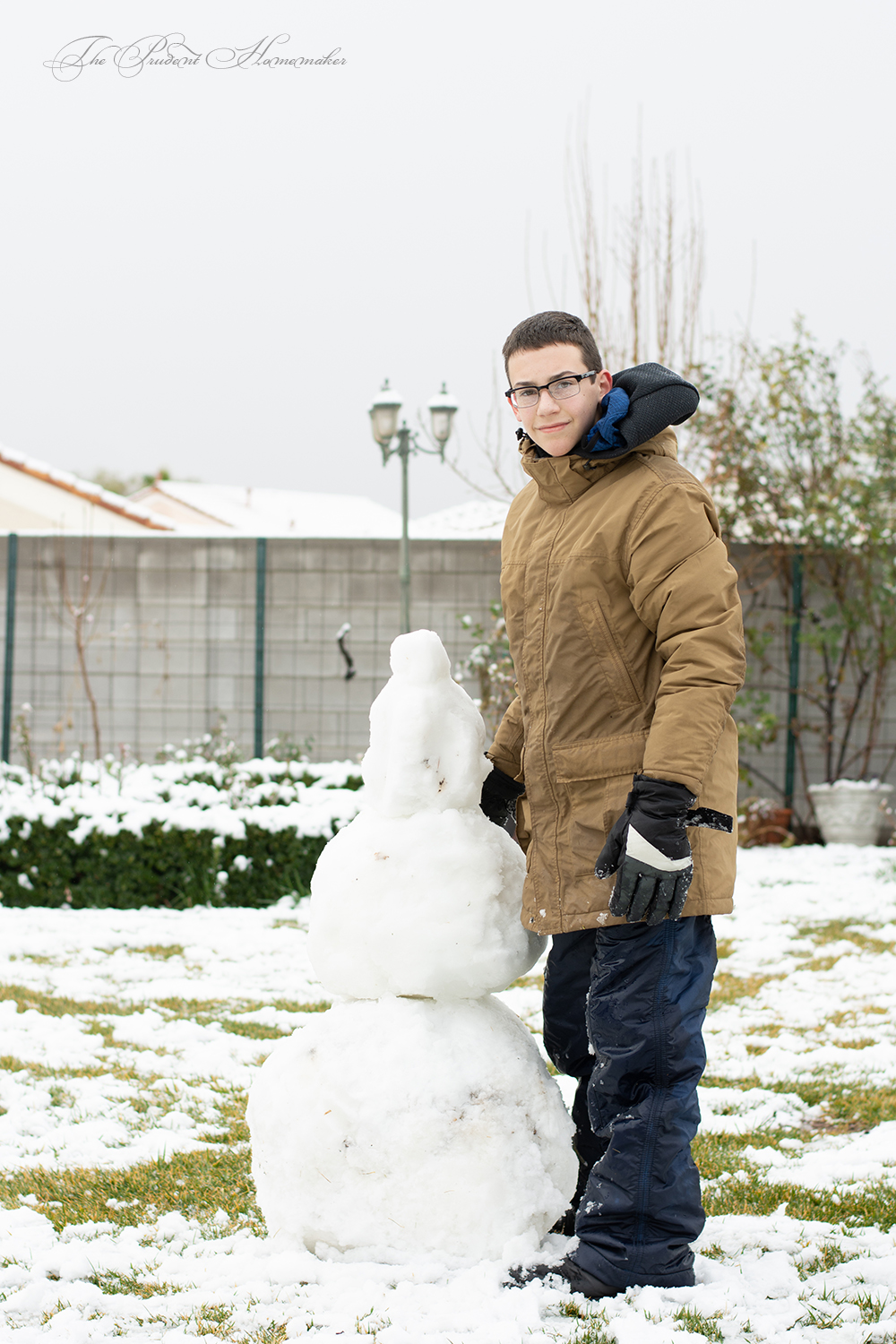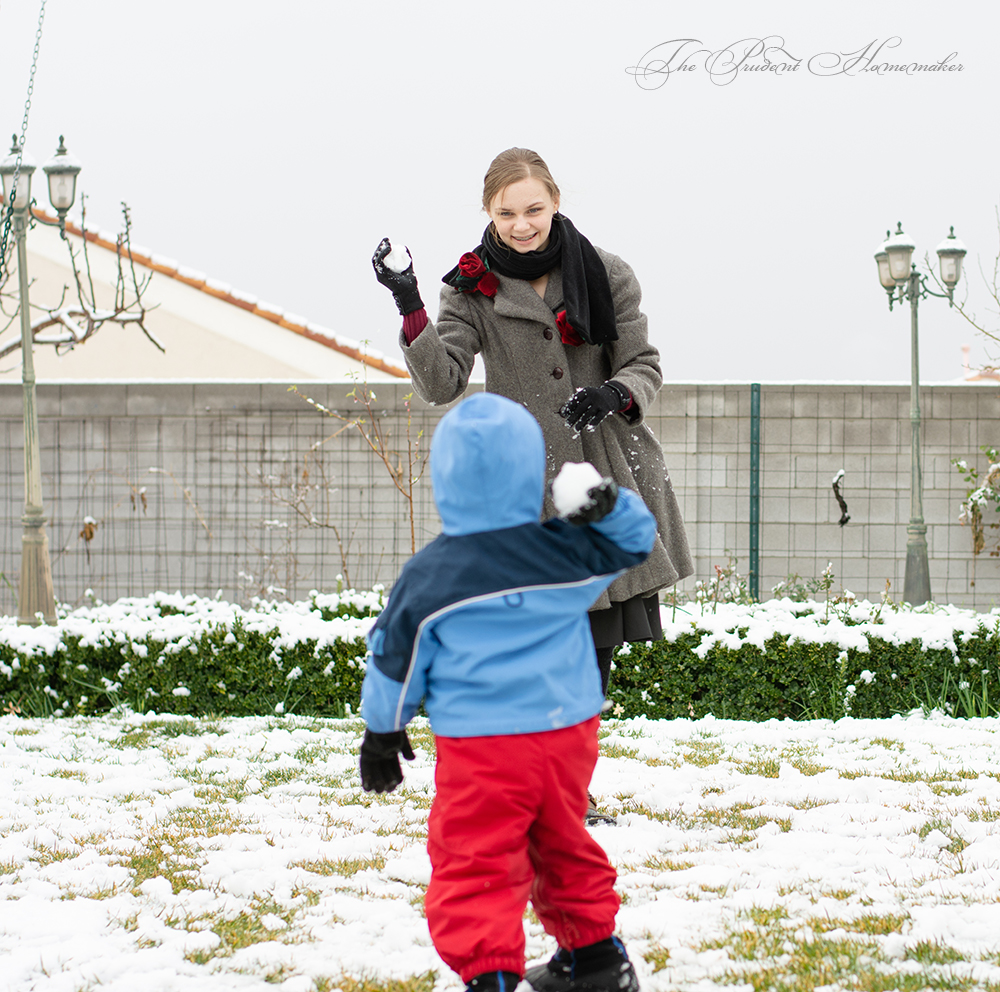 Much more snow fell in other parts of the valley, so after playing in the snow at our house, we left to find a park where they had received four times as much snow as we did.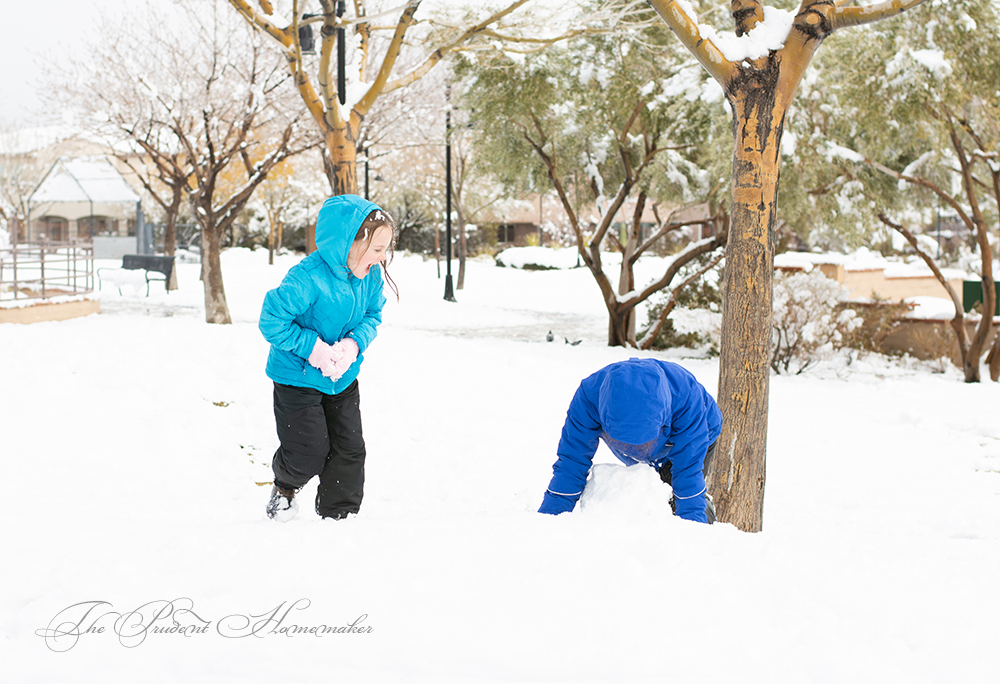 When we came back two hours later, the snow was all melted except for our snowmen.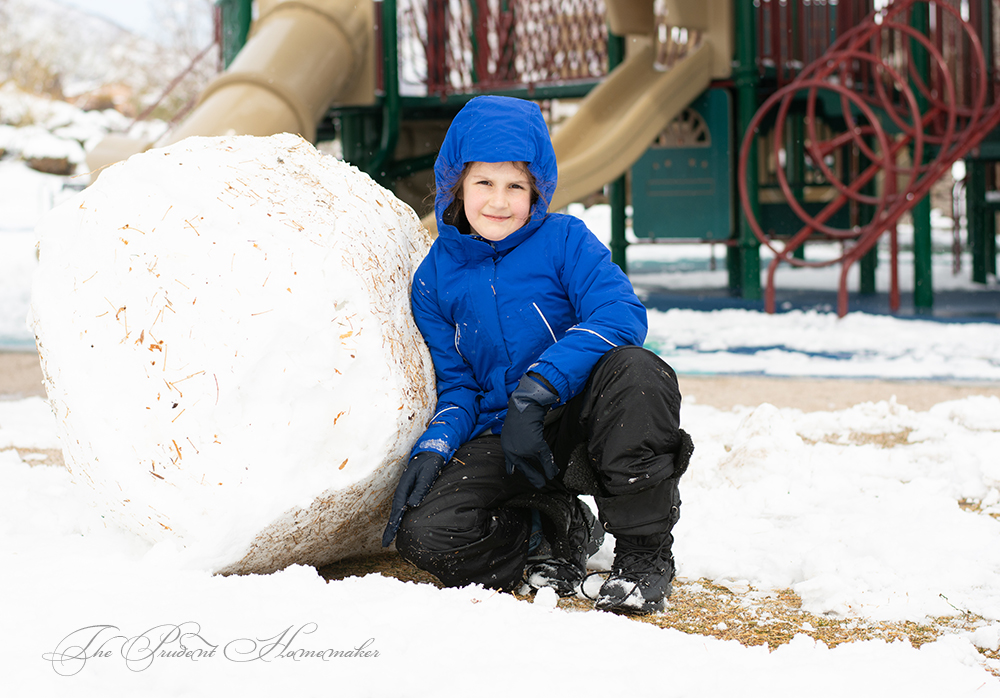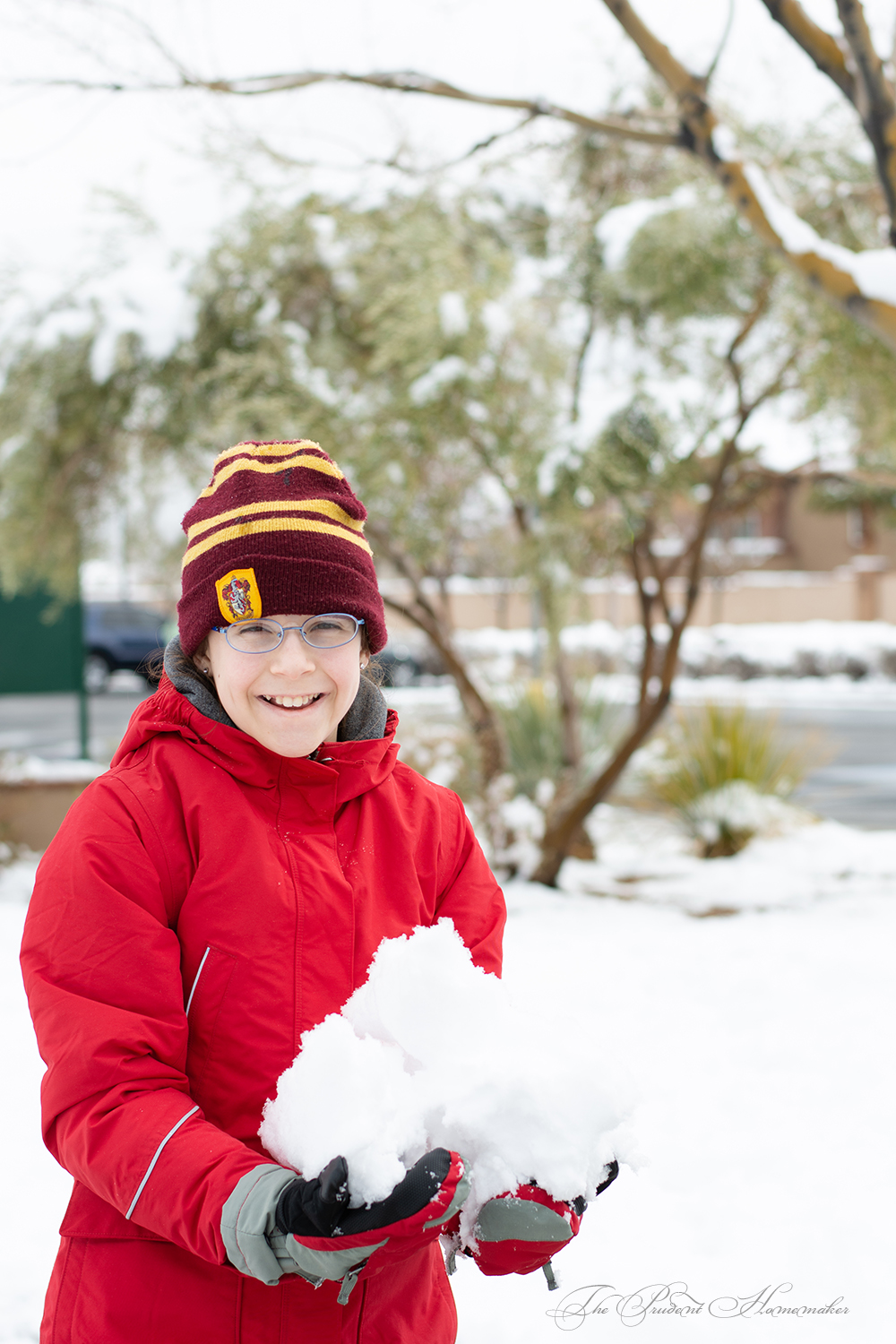 Our new dishwasher was not the least expensive model, but because of the way it is laid out, we are now able to run only two loads a day (most of the time) instead of three. We chose this model specifically for several reasons, including the third rack and plate lateout. This is our third dishwasher since moving in 12 years ago. My husband and I noticed the electric ratings on dishwashers were based on an average of four loads a week. As we are a family of eleven who eat all three meals and an afternoon snack at home and cook from scratch, we use our dishwasher much more often that four times a week! Our first dishwasher in the house was a Kitchen Aid model with a third rack. Our second was a Bosch, and we did not love the layout as it did not fit as many plates in the dishwasher (a huge deal when you go through 10 plates in a meal). This dishwasher will fit 20 plates at a time, plus we now have a third rack again. I love that we don't have to run it as often.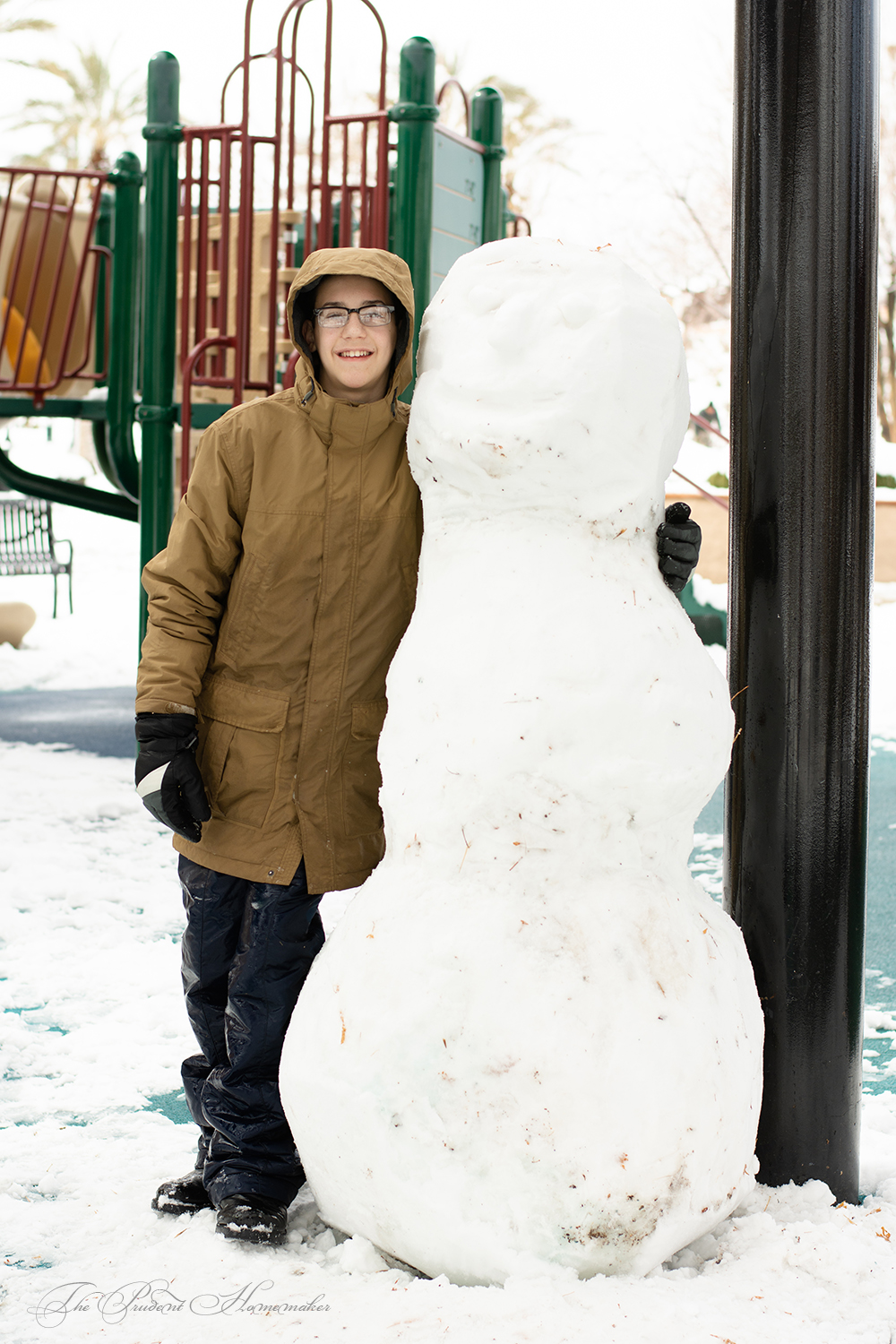 My eldest daughter took the pre-test for the HiSET, which is our state's equivalent of the GED. Nevada does not require a homeschooled student to register under an umbrella school, and her school of choice would like her to have completed the GED (or equivalent test such as the HiSET) as a homeschooled student. It will also make it simpler when applying for Pell Grants (financial aid, for my non-U.S. readers) for university classes. She has been taking online university classes for the last couple of years, and is now applying to her school of choice. In order to take the test (which is 8 hours long) one has to first take a 4-hour long pretest. You can only move on to take the test if you pass (so few pass that the people there told everyone they wouldn't pass. She was the only person in a room of 20 who passed). If you get a high enough score, the state will pay the $65 fee for the test for you. She passed high enough that they gave us a voucher for the test. She scheduled the test for Friday and passed with a very high score. The school district will issue her a diploma. She's been taking online university classes for the last two years, and will now be applying to go to university to study Apparel Design, a major designed for entrepreneurs. On Saturday she attended an organ class, which was directed by the lead organ teacher in the country. This is the second time they have offered this free class in Las Vegas. She has been playing the organ at church for the prelude before church starts each week for quite some time now. This class will help her improve her skills. The class included breakfast and lunch, and she got a ride with an older woman from church (our regular organist, who told her about the class when they had it two years ago).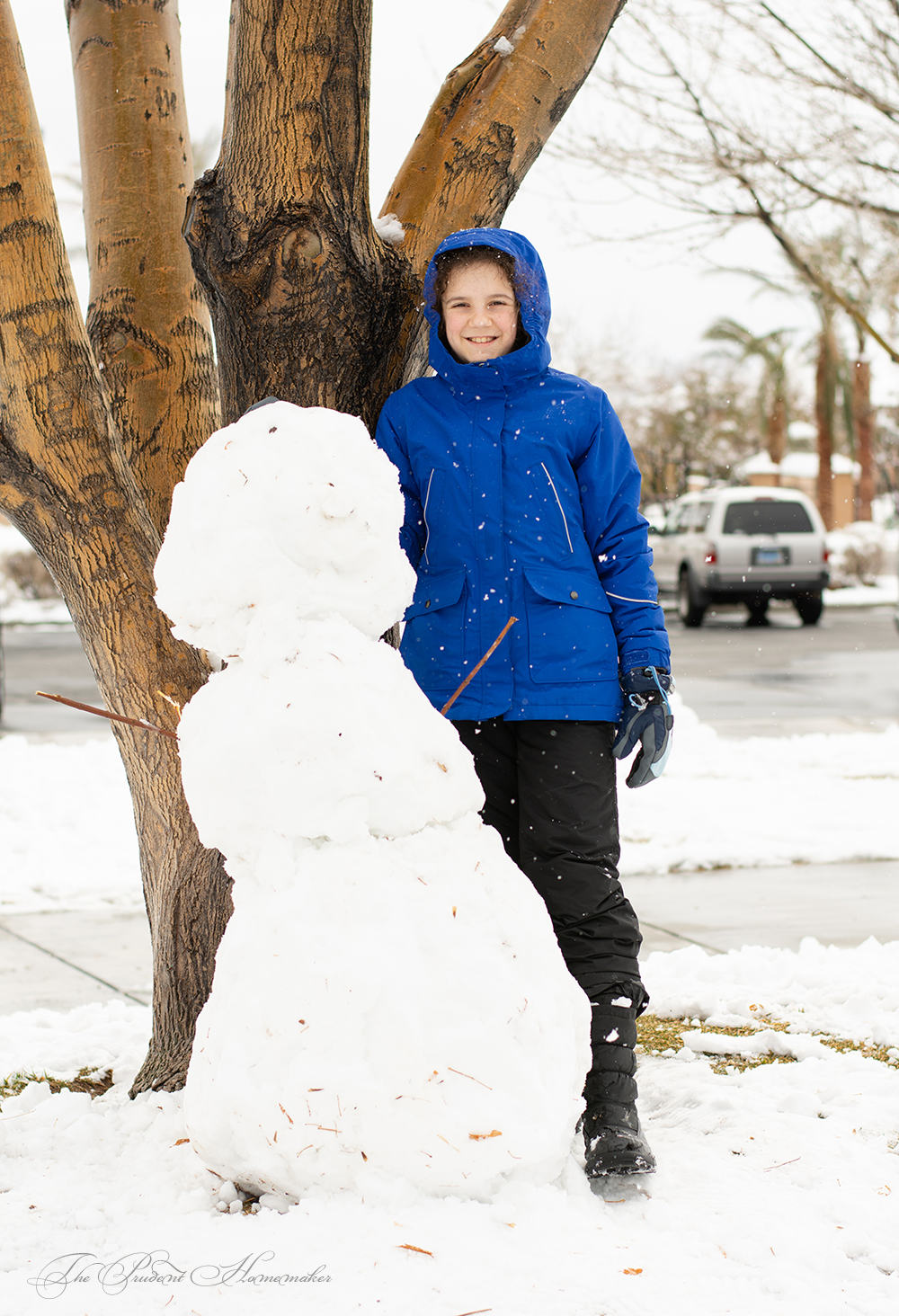 Two of my daughters attended our church's free day camp on Saturday. Three of my daughters needed new shoes. I was able to find inexpensive three pairs on clearance plus a few other pairs for them to each have some church shoes and some tennis shoes. One of the pairs was $3! My eldest son signed up for IHOP's breakfast card. He was supposed to get a free stack of pancakes for signing up. He showed them the email on a phone, but instead of honoring it, they charged him $10! (He was rather miffed, as he says the exact same item on the menu costs half that price). Apparently, he needed to have printed out the email confirmation instead. He spoke to the employees there, and later that week, he received a call. It was the manager, who apologized for the $10 charge, and gave him two free breakfast vouchers! Even better, my son had filled out the survey on the bottom of the receipt, where he won two free pancakes every time he goes in for a year!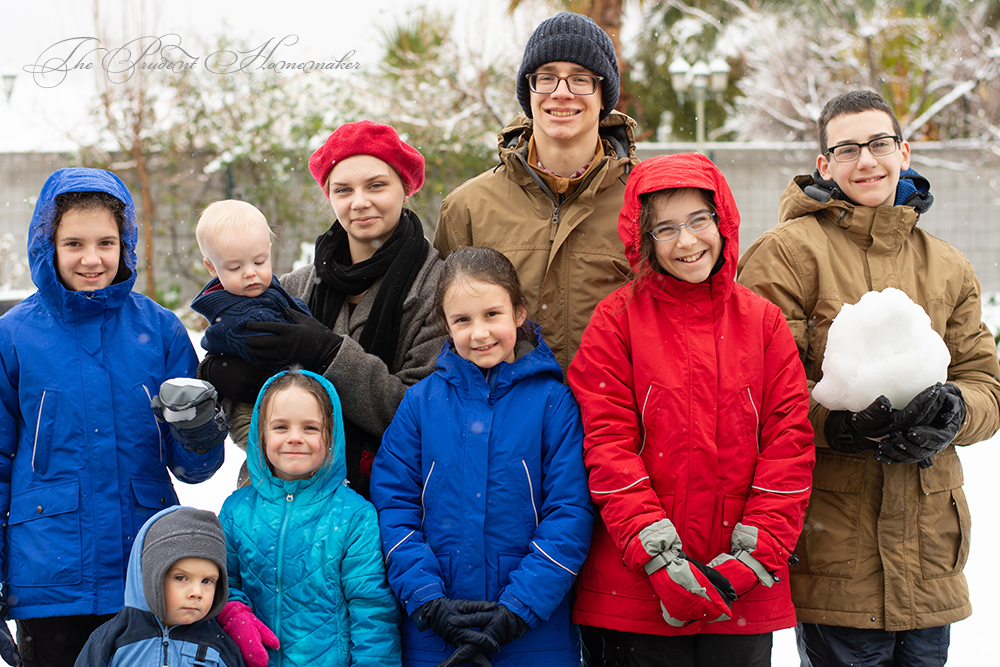 I read an e-book from the library. This was one that I had requested for our library to purchase over a year ago. I enjoyed it a lot and it made me laugh. I said yes to some food from someone who was moving, and received 2 1/4 gallons of milk, orange juice, a pound of cheese, a large bag of greens, 3 dozen eggs, some potatoes, a can of olives, and a couple pounds of spreadable margarine.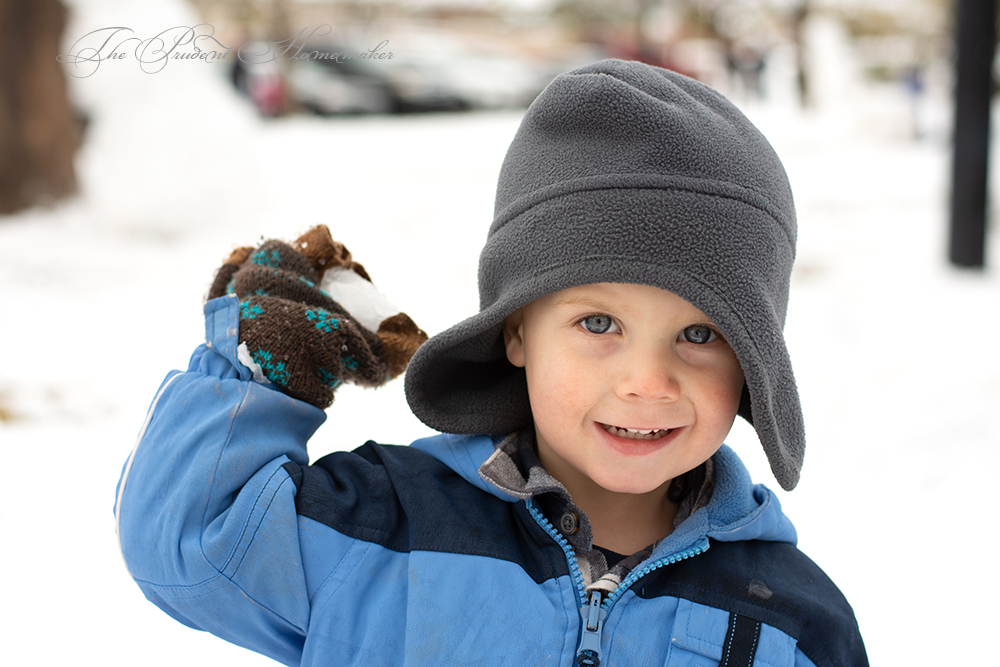 What did you do to save money this past week?
Disclosure: As an Amazon affiliate, I earn from qualifying purchases made through my links. This means that I earn a small percentage from any items you place in your cart and purchase within 24 hours after going to Amazon from one of my links (i.e., it doesn't have to be an item I have linked here). If you're going to be making a purchase from Amazon, I thank you for using my links to support this site!