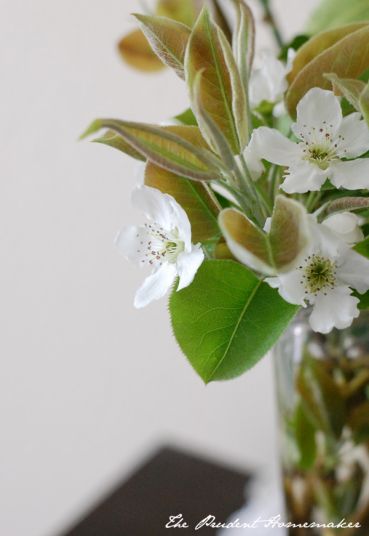 Apple blossoms from the garden
I've been out in the garden pulling weeds today in preparation for tomorrow's garden tour. I still have room if you want to attend. Send me an email and I'll email directions to you.
The garden is so lovely right now. The citrus blossoms are so fragrant, even before they've opened. A hummingbird visits them every day, waiting for them to open.
There were bees outside at 5 til 7 last night, visiting the apple blossoms.
It's getting warm, though; I am enjoying the cool mornings while they last.
I planted cucumber seeds in the garden earlier this week and they came up in 3 days.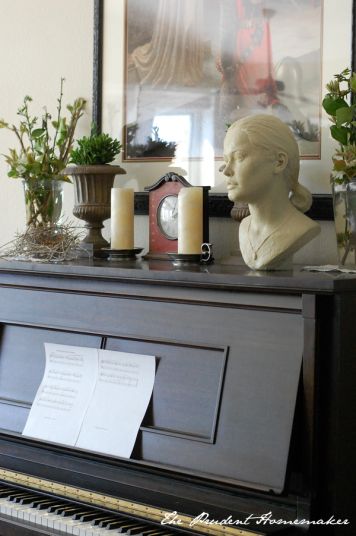 I have several things to do this weekend, including melting chocolate to make Easter bunnies for the children using this mold
, make some rosemary olive oil bread, sewing, and finishing my Sunday School lesson. Somewhere in there we also need to dye eggs.
I thought I'd share some ideas with you this weekend.
Some of my favorite Easter ideas.
Haven't done your visiting teaching yet? Make up some of these bunny bags and bring a few treats to the sisters you visit.
Don't like regular deviled eggs? Neither do I. Try my great-grandmother's recipe for deviled eggs instead. (They'll look prettier if you pipe them into the eggs, but they're edible either way!)
I'm thinking of making the bread into bunnies for Sunday's dinner.
I showed my origami-lover son these bunny-folded napkins and he made them with paper, and then tried a few of our napkins. You'll want to use a thick napkin to pull this off, and some spray starch would help, too.
I loved this post on caring for teenaged skin.
Doubting Thomases, check out this amazing painting: The Incredulity of St. Thomas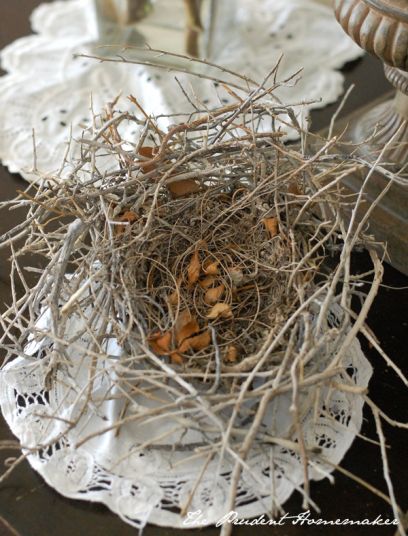 Have you ever tried making your own nest? I've been seeing them as part of everyone's spring decorating. Thankfully I had two abandoned nests outside in the tree in our front yard; I brought one it to decorate the top of the piano. My daughter was planning to take it apart until she realized that it was made with thorned branches! I'm so thankful for the thorns; it means I get to use it. Here is a beautiful tutorial on making your own nest.
He lives! Alleluia! Be of good cheer! Happy Easter! Brandy