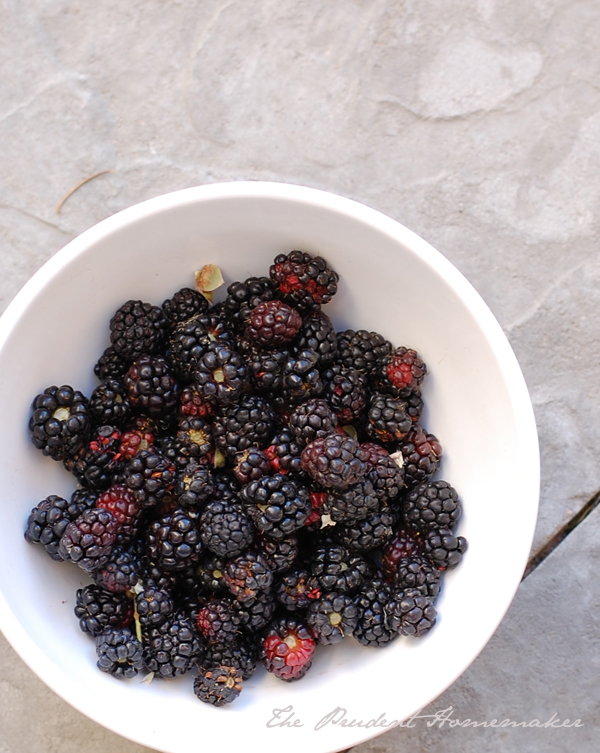 May is an adundant month in my garden.
The Desert Gold peaches will be ready any day now, as will the Katy apricots (last year the apricots ripened in April, but this year they will be ripe in May).
Blackberries will be ripe this month.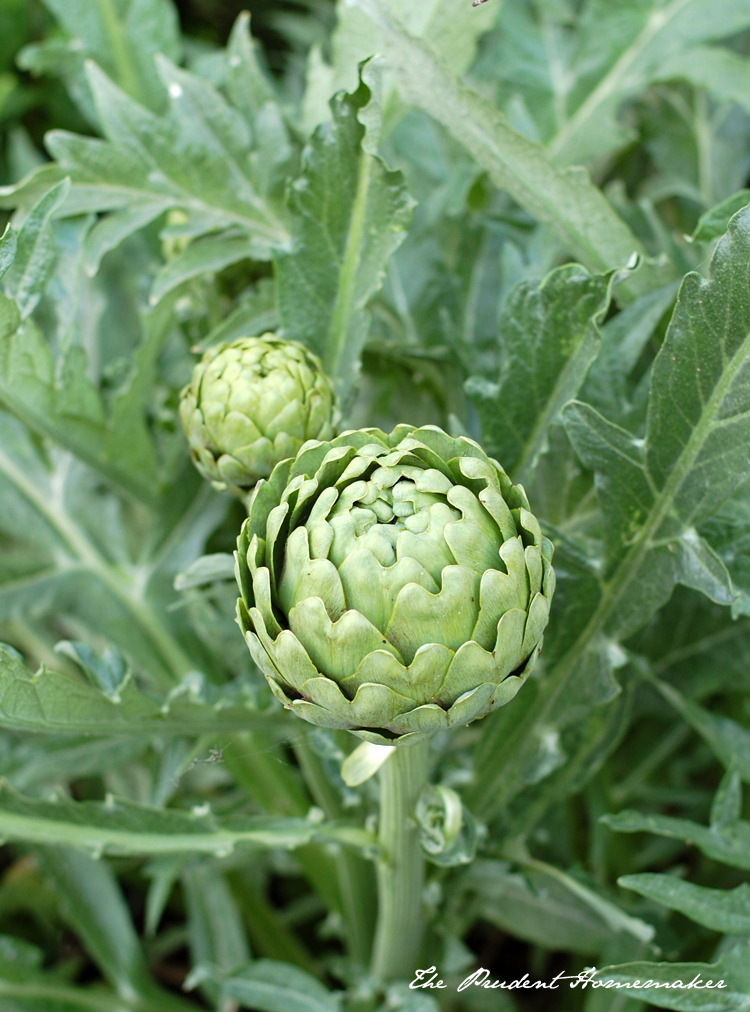 I'll have a few artichokes to harvest the first couple weeks of the month.
My lettuce is still doing well, but with temperatures of 97ºF now it is starting to bolt. We'll have lettuce for at least the first two weeks of the month, harvesting some every day for salad. This week we've had soup and salad for lunch every day. When the lettuce is done, I'll let it finish bolting and collect seeds to plant again in fall. I'll also be collecting seeds from the bolted Swiss chard when they are ready, and I'll continue to collect seeds from the green onions. I let them reseed themselves, but I have also started collecting seeds and growing them in more places in the garden.
I'm picking white alpine strawberries and a few regular red ones every other day.
I have loads of Swiss chard in the garden, as well as thyme, tarragon, green onions, chives, parsley, and oregano. There is still chamomile to be cut and dried for herbal tea. My front yard smells like chamomile; it is wonderful.
The Iceberg roses will have another flush towards the end of the month. Right now the larkspur is opening in abundance and the poppies are blooming.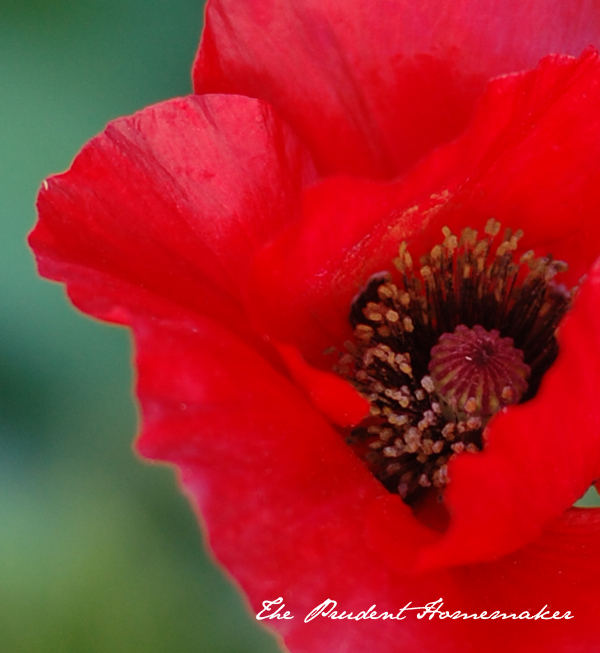 The nasturiums and lavender are blooming, too.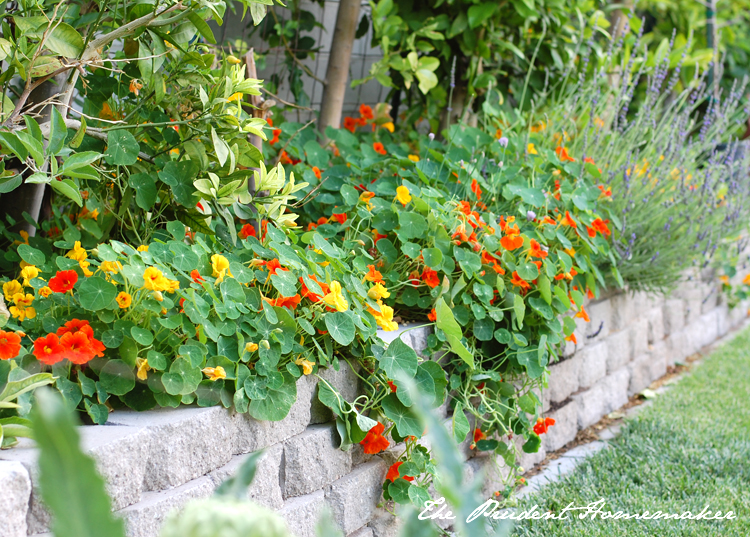 This month I'm doing less pantry stocking than in previous months, and I'm open to whatever great deals I find. Towards the end of the month, there will be lots of great sales for Memorial Day in the U.S., which means sales on items for a barbeque, including ground beef, hot dogs, ketchup, mayonnaise, relish, barbecue sauce, etc. (I usually buy ketchup and mayonnaise in bulk at Sam's Club.)
Heres what I plan on buying:
Sam's Club:
Popcorn (it comes in a 50-pound bag)
Feta cheese
Mozzarella cheese
Ketchup
Mayonnaise
Barbeque sauce
Milk
Costco (I don't have a Costco card, but my mom does):
Baby wipes (we still need these, as Ivory wears a diaper at night)
Tomato sauce
Balsamic vinegar
Vons:
This week they have corn on the cob 6 for $1.
Winco:
Spreadable margarine
Heavy cream
Milk
Walmart:
Vegetable Oil
Because of Mother's Day, May is a great month to buy makeup (lots of sales). Ebates has double cash back right now for Mother's Day, and the more expensive brands of makeup usually have free gifts with purchase this month. If you go through Ebates you can get cash back on your purchase. If you've got an upcoming wedding to attend, you may be able to get cash back and a sale on a wedding gift this way as well this month.
It's also a great month to buy flowers for your garden. Look for local flower sales in time for Mother's Day (in the U.S., Mother's Day is the second Sunday of May). Roses will most likely be on sale, along with many other choices.
May is also a great month for yard sales. I'm still looking for some items on my list. Lately I've been finding out about yard sales from the local Facebook garage sale pages. I usually find a few more on my way to those sales as well.