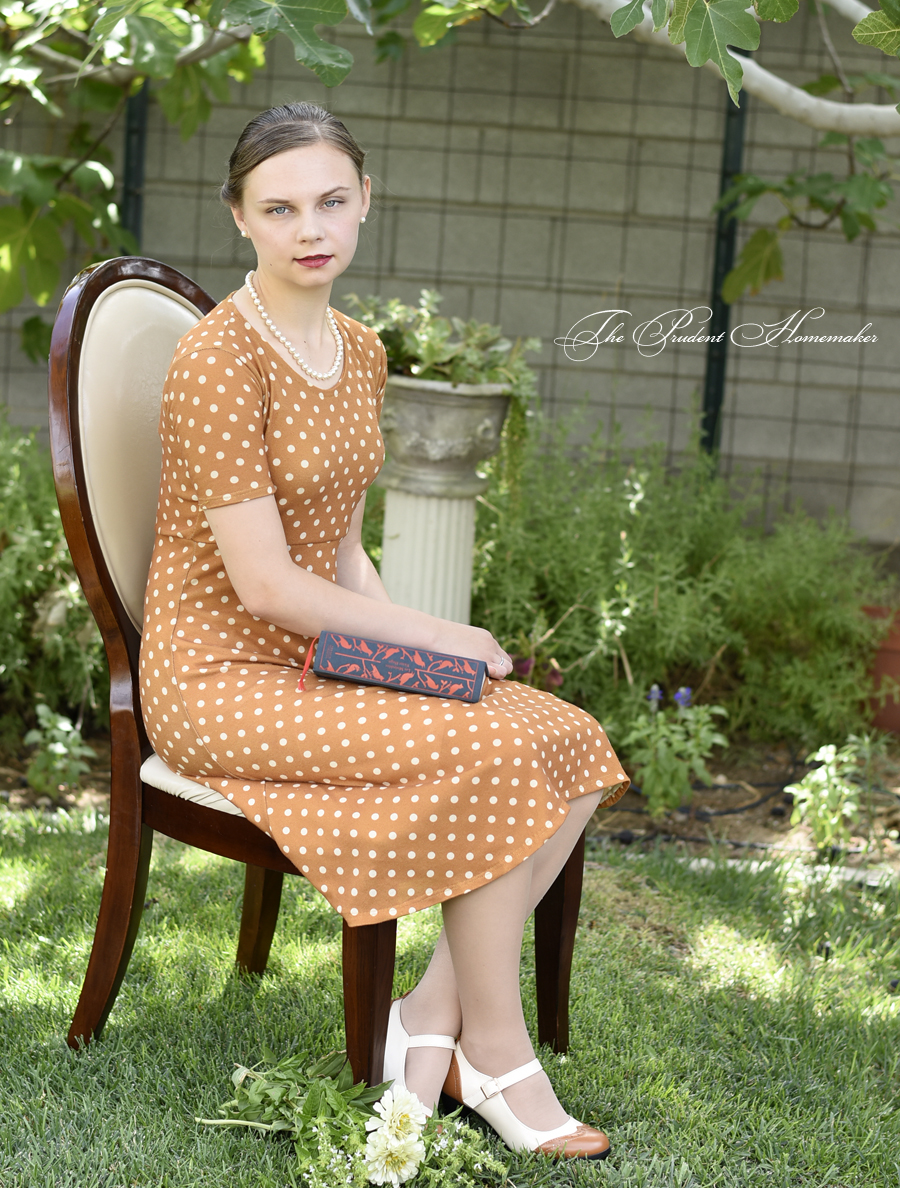 Last fall, my eldest and I were invited to someone's house to check out the clothing she was giving away. Her mother said she had told her daughter to narrow down her clothing and wondered if we would like her hand-me-downs. This young woman is always impeccably dressed and we went over there a bit giddy with the prospects of finding something "new." We met up with another young woman as well who had been invited over.
As it turned out, what she had decided to get rid of wasn't really what Winter or I were looking for (I keep a list of items we need on my garage sale list). But before we left, she also brought out a bunch more clothes that she had been given by a woman we know. We looked through these as well, and again, came up short.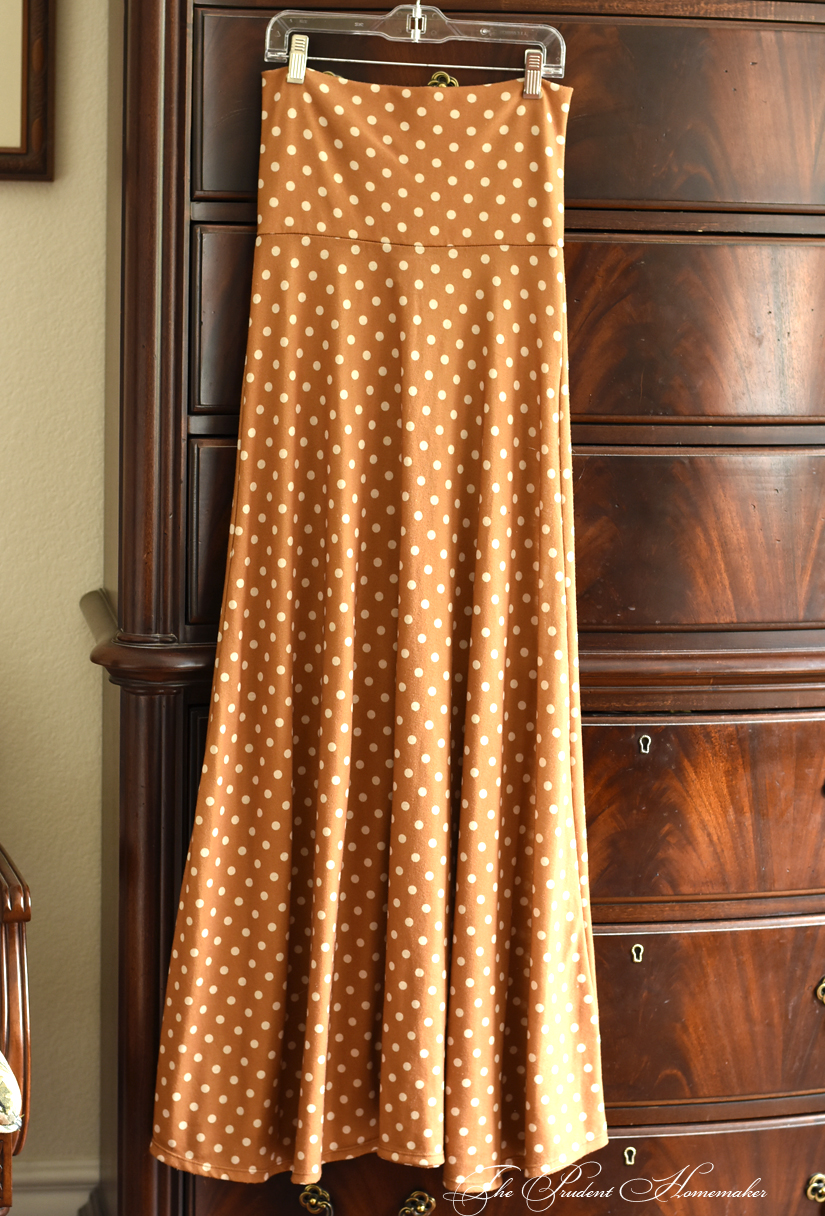 There was a skirt, though, that had a couple of elements that I know my daughter had been looking for. It was mustard colored (something we had been discussing after seeing lots of mustard-colored pieces over on this blog) and it was polka dotted, something we both loved. Winter isn't really into maxi skirts; she looked at it several times and thought about shortening it, but still wasn't sure.
I pointed out that the rather large waistband was doubled over, and there was enough material in the skirt to make a dress.
With that thought, Winter snapped up the skirt.
It's been sitting in the sewing room, waiting for the right moment.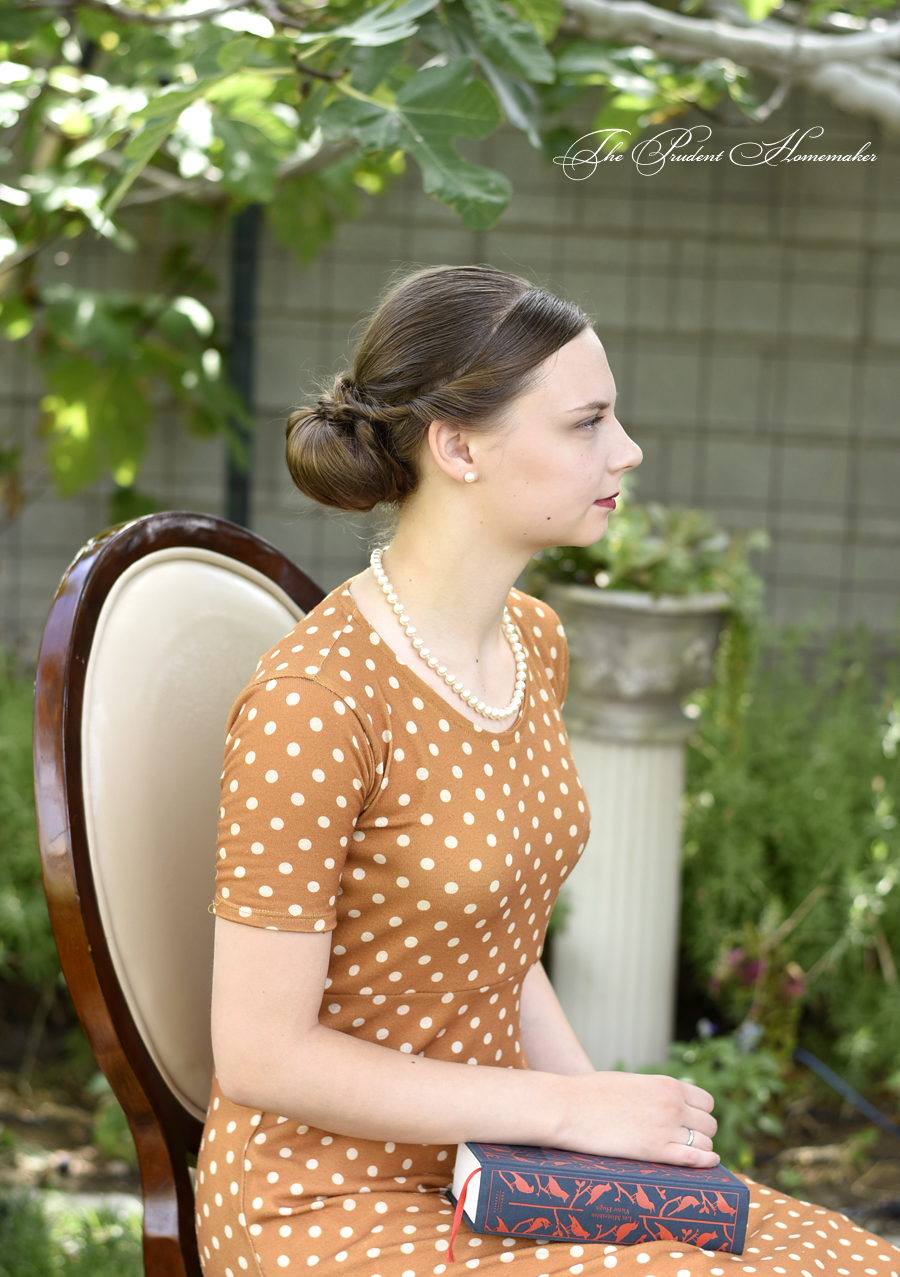 Winter used the existing skirt part from below the waistband down to make the skirt part of the dress, and cut off the bottom and the waistband to make the sleeves and the top of the dress. There was just enough fabric to make everything.
She copied a sweater dress she has to make the bodice
She didn't want any darts in the dress, and as it is a knit fabric, it could go on over her head without needing a zipper.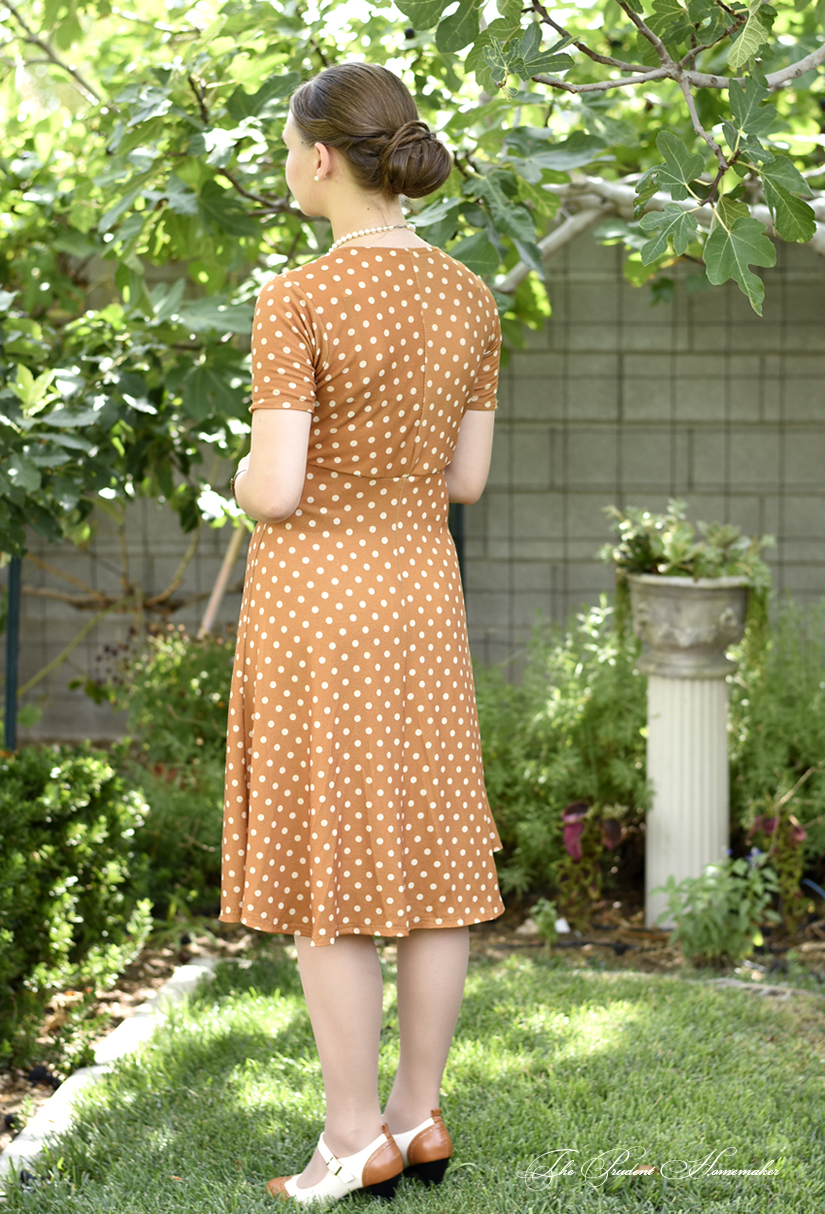 Oxford Shoes Book (affiliate links)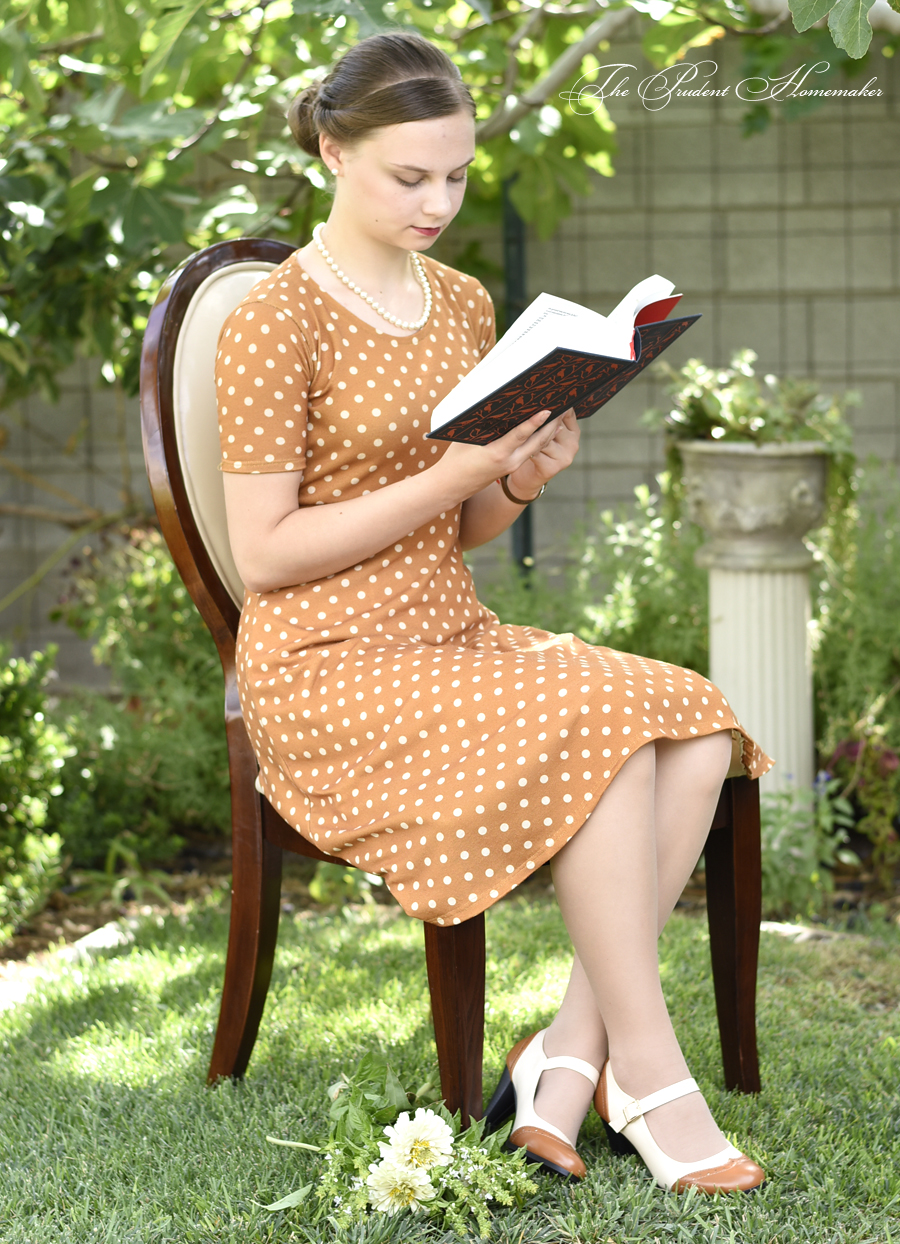 Now she has a fun everyday dress to wear, and all it cost was her time!