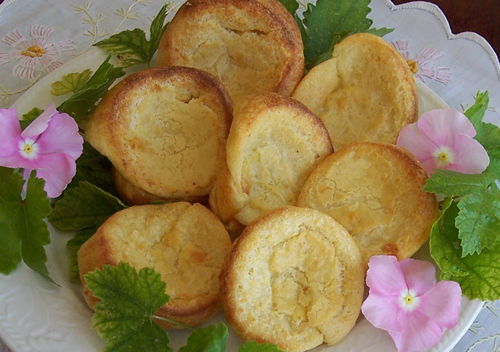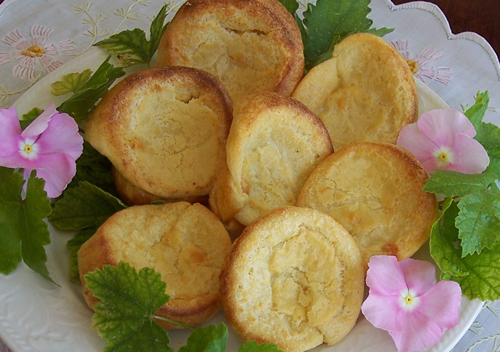 Makes 12
1 cup milk (I use reconstituted powdered milk)
In a large bowl, beat the eggs, milk, salt and flour until smooth. Allow the batter to sit for 20-30 minutes while you preheat the oven to 350º.
Divide the butter evenly into the twelve muffin cups of the muffin tin (do not use paper liners). Set the tin in the oven just long enough to melt the butter (don't let it burn).
Using hotpads, remove the hot tin from the oven. If the butter is not melted evenly in the tins, pick the tin up and swirl it around until the melted butter is all around.
Pour the batter into the center of the cups (the butter around the edges keeps the popovers from sticking and helps them to rise) while the pan is still hot and bake for 35 minutes.

Note: Powdered eggs cannot be substitued in this recipe; the popovers will not puff up.