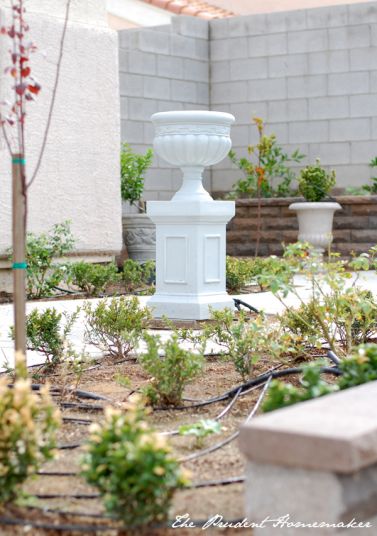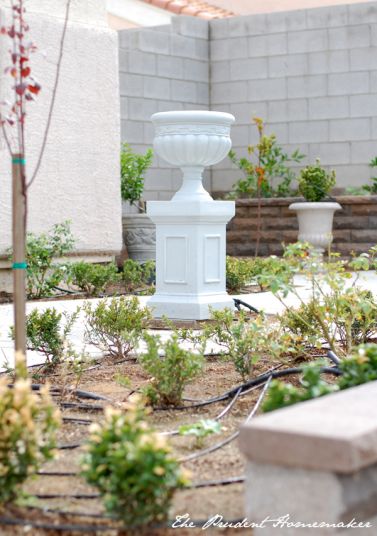 The heat has been intense; it was 118º for over 10 days right after the garden was planted. After that it cooled to 110º.
Several plants are dealing with sunscald, and several roses are dead (as well as a few euyonomous bushes). The others are struggling. I hesitate to replace anything yet because it will just die again in this heat. I knew we were planting late and I tried to get the project done earlier, but we had many different delays, unfortunately.
I have planted seeds in the front and many are up, but they are still tiny.
I still need to repaint the urn and plinth (the ones in the photo above), and install them (and plant it with flowers). For now it is just sitting in place.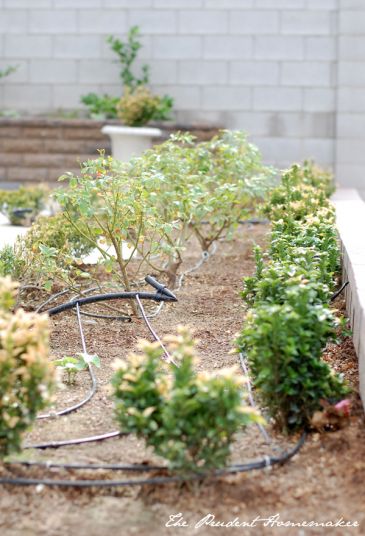 We have several more projects to do out front still. Hopefully by the time those are done our seedlings will have grown into something that you can actually see!