It's been a long time since I shared pictures of the backyard garden. It is so incredibly beautiful right now.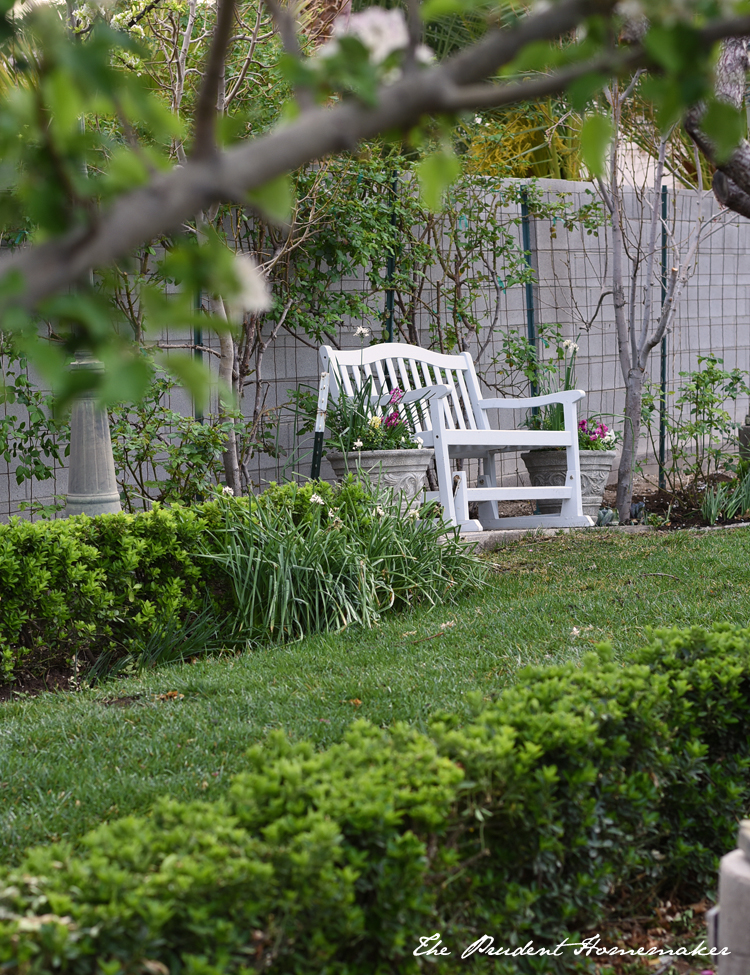 The fruit trees are in bloom in the garden, and if you stand still, you can hear the bees and see them work.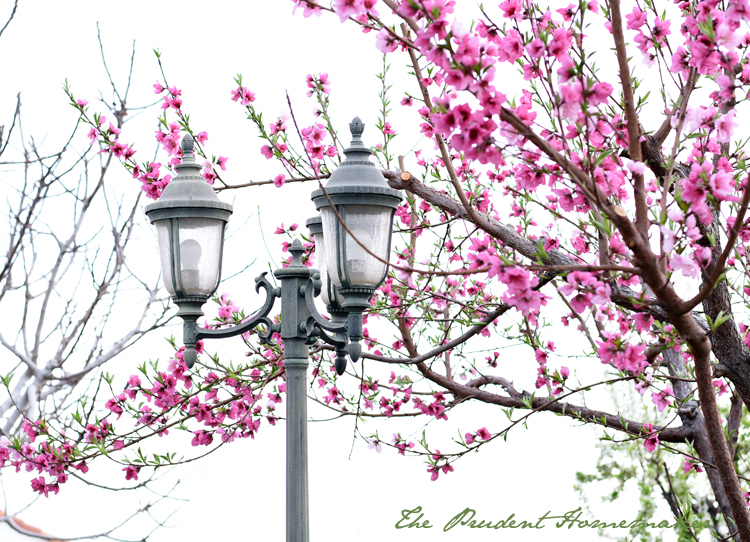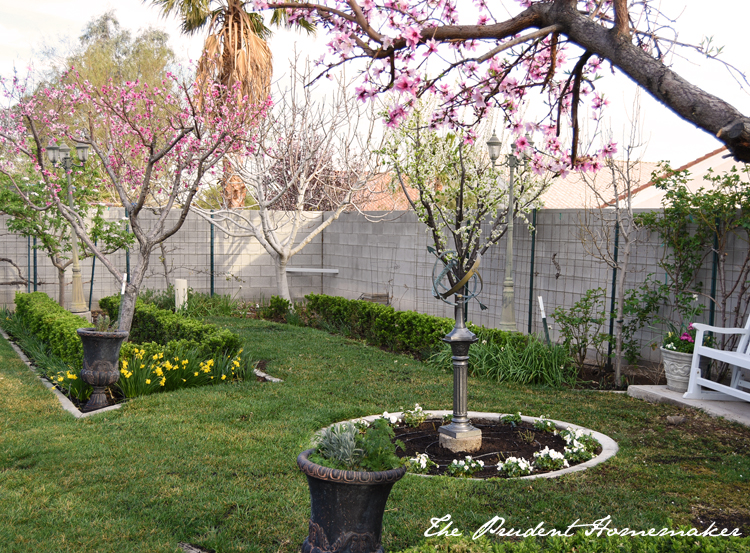 The birds have been enjoying the garden, too. I've seen a violet-throated humming bird, a California quail, a red-tailed hawk, mourning doves, pigeons, and lots of smaller birds that I'm still working to identify.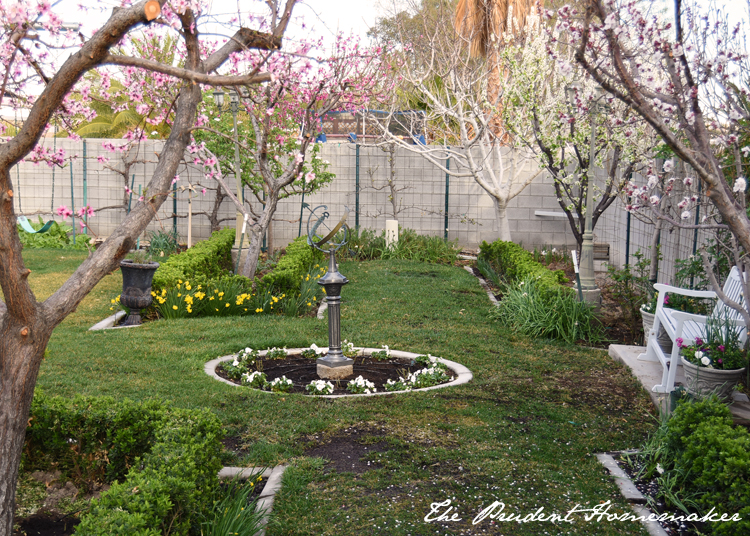 The daffodils are just starting to bloom, and will open more fully in the next two weeks.
The Dorsett Gold apple has been in bloom for a couple of weeks.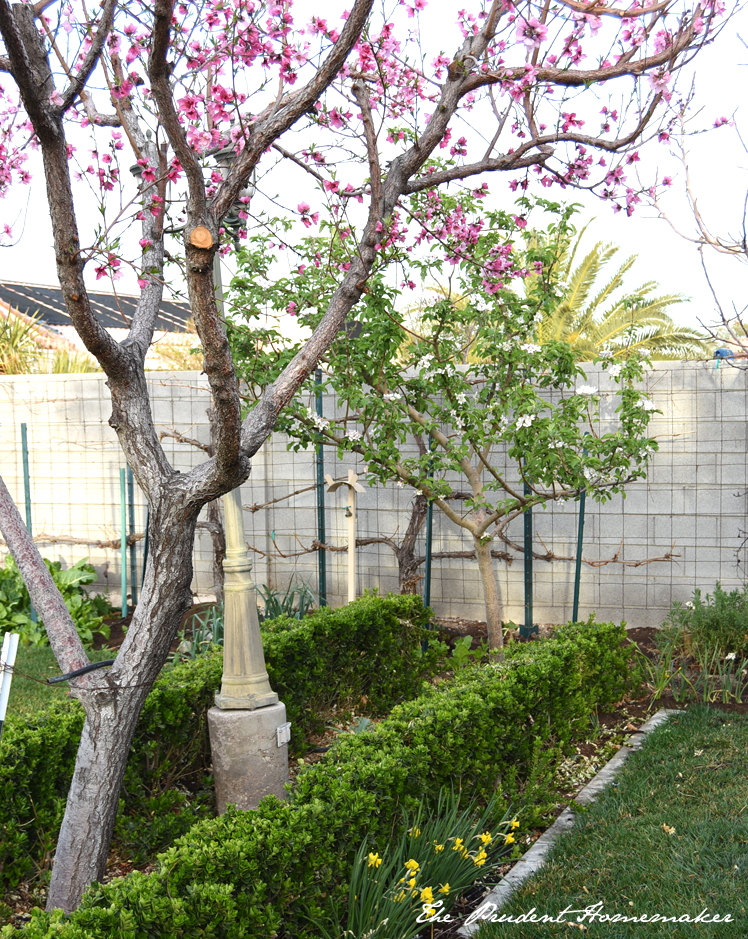 My 20th Century Asian pear, espaliered on the wall, is starting to bloom.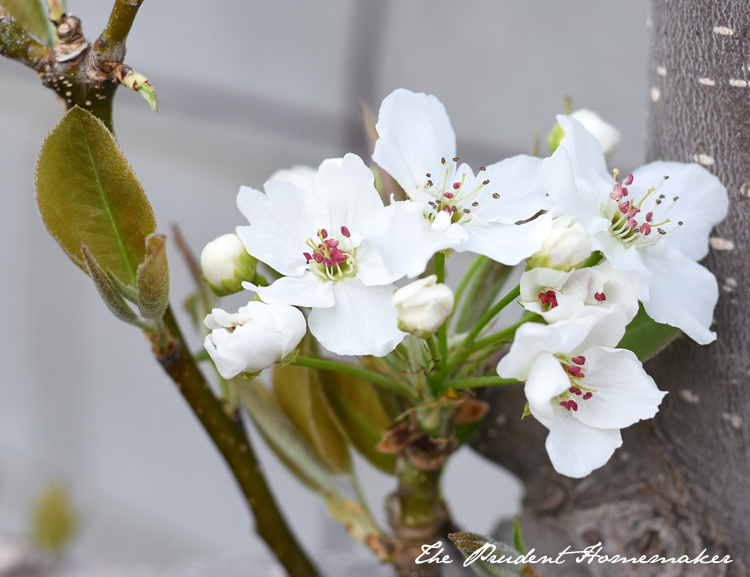 The scent from the blosoms in the garden is wonderful.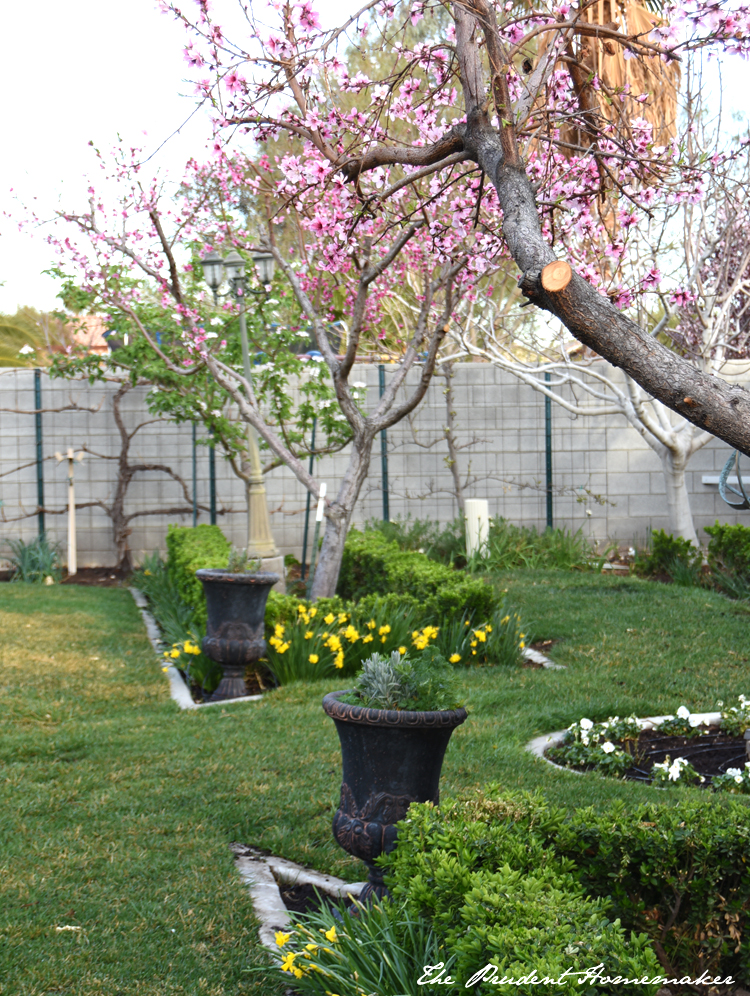 It's going to be 83ºF (29ºC) today. I'll be out in the garden.