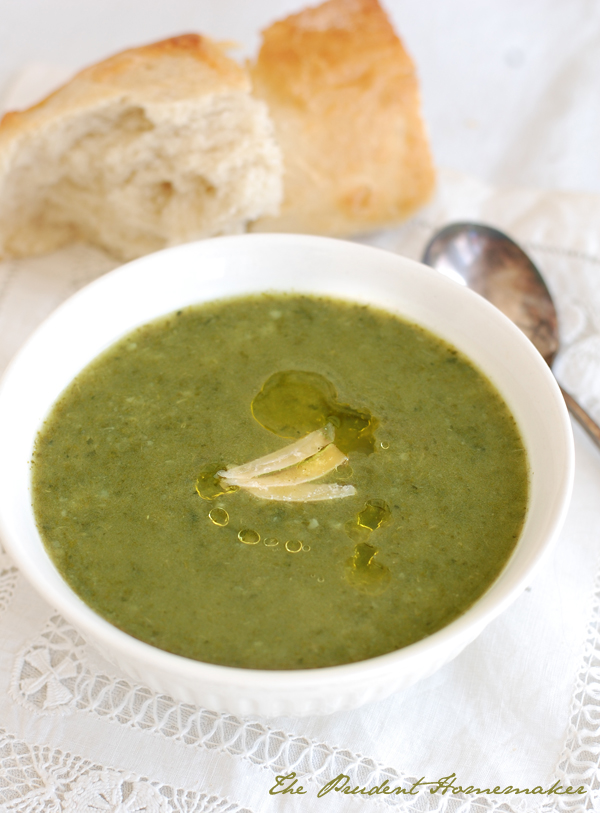 2 Tbsp olive oil
2 large yellow onions
12 cups (2700 ml) water plus 4 Tbsp Knorr chicken bullion, or 12 cups chicken broth
2 tsp granulated garlic (or 8 cloves minced garlic)
large bundle of Swiss Chard (silverbeet)
handful of fresh parsley, or 1/3 cup dried parsley
1 potato
salt and pepper to taste
lemon (optional)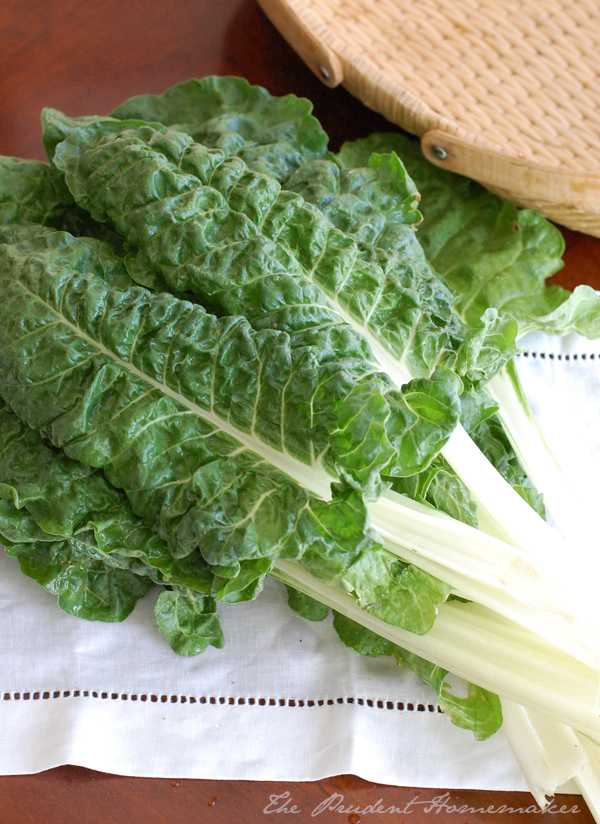 Slice onions.
In a large stockpot, warm olive oil. Saute the onions in olive oil on medium-low heat until onions are translucent and carmelized, stirring occasionally (about 40 minutes). Cook with the lid on.
Cut the potato up into pieces. Roughly chop the Swiss chard (leaves and stems) and parsley. Add potato, chard, parsley and garlic to the pot. Pour in chicken broth. Cook until the potato chunks are cooked through.
Blend all ingredients in the pan with an immersion blender
(I use my blender all the time to make soup, but if you just have a regular blender, you can blend the soup in batches after it has cooled. You can then put it back in the pot and rewarm it.)
Season to taste with salt and pepper. Top with freshly squeezed lemon juice if desired.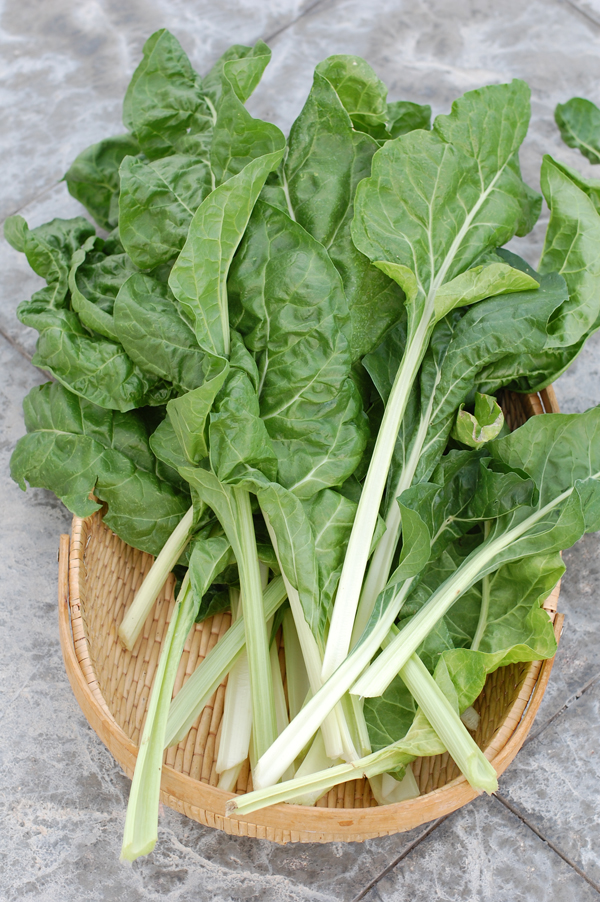 Notes:
I grow Swiss chard year-round in my garden. It grows to 15ºF. It can overwinter in colder areas if the leaves are cut off and the rest of the plant is left in he ground and covered with clear glass during the winter.
Swiss chard is very expensive at the store. However, it grows easily from seed. I grow the Fordhook Giant variety, which can grow quite large. It is a cut and come again plant; you can harvest the outer leaves and it will continue to produce more.