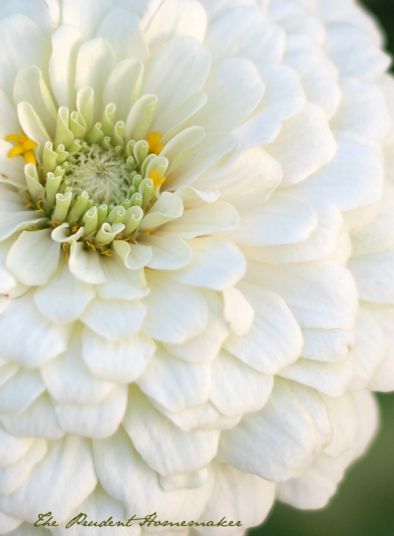 When I started my website, the intention was to help others who are struggling as we have struggled. I never knew how many ways I would be blessed by my readers, however.
I didn't foresee the friendship I would make with a reader who lives in another part of the country.
I didn't know how many letters I would get from readers who are struggling and who are finding ways to keep going thanks to what they have learned from this blog and my website. I have had several of those letters recently from readers all over the world, and they have touched me so much. Thank you for those letters. They have encouraged me and helped me to remember why I am writing.
I smile when I get those letters. I know you are struggling. I smile because you are here, and it's a good place to be when you're wondering how to feed you family because your income has stopped or been cut so drastically that you don't know how you're going to keep going. I smile more when you find ways to glean food and to make presents for your family from what you already have.
On occasion, I get asked if things are better for us now. After all, it's been 6 1/2 years now.
Let me tell you about the real estate market in Las Vegas.
The electric company currently records 60,000 abandoned houses without electricity. These houses have not yet been foreclosed on by the banks. There are another 20,000 houses where people are still living but are behind in their mortgages.
If no other houses were to come on the market, at the current rate of home sales, it would take 17 months to get through these houses alone.
Interest rates are rising. Loan rules are changing again and requiring a much larger down payment.
Because banks haven't been foreclosing much, prices started rising. An artificial bubble started, as there weren't enough houses on the market.
Most houses are still underwater, and not by just a little. At one point my current house was worth less than 50% of what we paid for. (Our last house dropped in value by $10,000 a month for months before it sold, and then it dropped even more. It went from $350,000 to $80,000.) The artificial bubble (artificial because 80,000 houses that should have been on the market weren't), though, had house prices rising again, though not as dramatically as before.
The shortage of houses is about to go away. The number of houses on the market quadrupled in the last three weeks. The investors rate of return is going away. (Investors made up 80% of the buyers here the last several years). The bubble (much smaller than the last one) is popping.
We didn't have a sale in the last couple of months, and our agents (my husband is the broker and owner of the company with 40 some-odd agents who work for him) haven't had as many as they were having, either.
This means things get tighter.
This is why I know that sometimes, I won't be going to the grocery store. First we pay the bills, and if anything is left over, then we go shopping. If not, we eat from the pantry. (I get asked a lot about how we budget with a variable income. That's it in a nutshell.)
This week, a reader who lives in town, whom I had never met in person, emailed me. She is moving to North Dakota, and she asked if I would like to have some of the food that she's not moving with her. She hoped her offer wasn't too strange.
Of course I said yes.
She put out a bunch of things for me on her front porch. She couldn't meet with me, because she was on her way to her chemo treatment that morning.
She thought of me on her way to chemo.
Are you crying yet? Because I am.
And then a couple of days later she brought me some more things from her pantry and a few from her freezer. There was a little bag of frozen strawberries. Liberty asked for strawberry shortcake for her birthday. There is enough there to make one for her. I had to hold back the tears when I saw that bag of strawberries.
God is good.
If you've noticed my mention of staying home from the store lately, it's because I've needed to stay home from the store. Adding to my pantry at this time is a great blessing.
I want to say thank you to all of you who have blessed my life so much. Thank you for your kindnesses. Thank you for thinking of my family. Thank you for sharing.
Thank you for telling me when you're out of ideas for what to make with the little bit left in your pantry, and letting me rejoice with you when you find a way to put something on the table, serve a new frugal meal that your family loves, find that you're going to be able to stay home with your children and not need to return to work, and are able to make Christmas presents for your family when you thought this year would mean no presents for anyone.
Thank you.