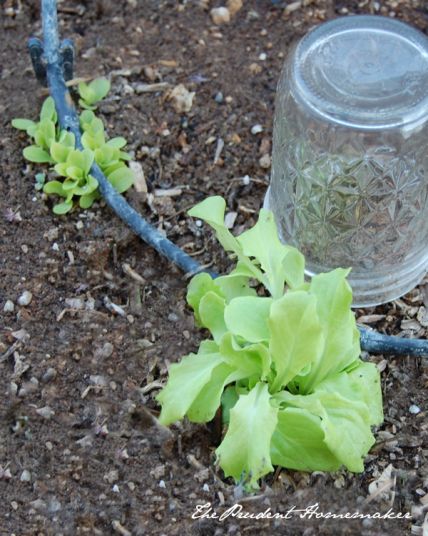 The photo above is one I took two years ago. I was experimenting to see what, if any, difference it made having the jars over my seedlings. I knew the jars kept the bugs and birds from eating them, but I wanted to see if leaving them on for longer made much difference.
The seeds were planted at the same time. After they came up, I put a jar on the ones at the right, and I left the seedlings on the left to grow normally.
The difference in only a very short time was amazing. I've been using jars as mini cloches in my garden ever since then!