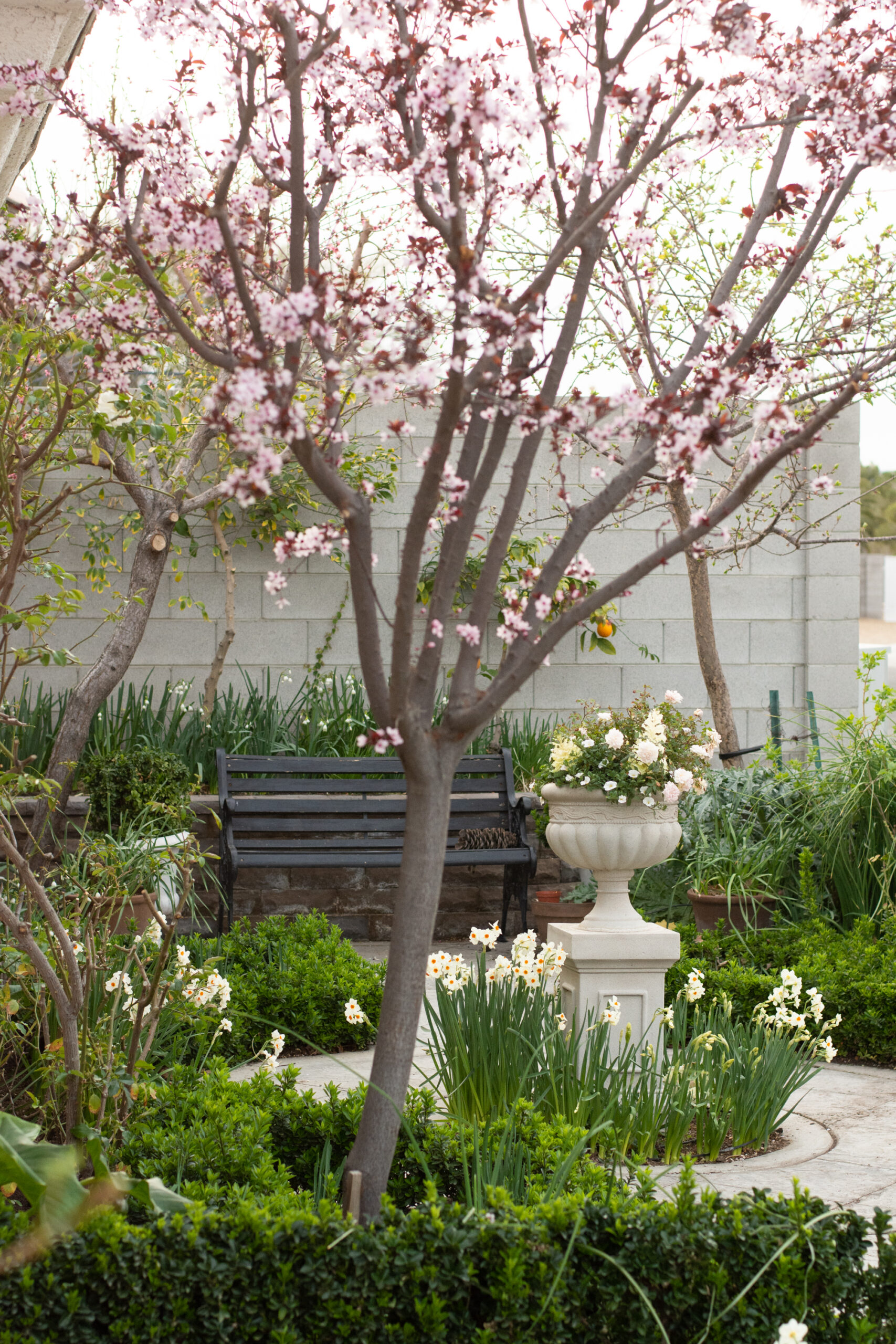 Early in March, there is a short time when the white garden has a few pink blooms.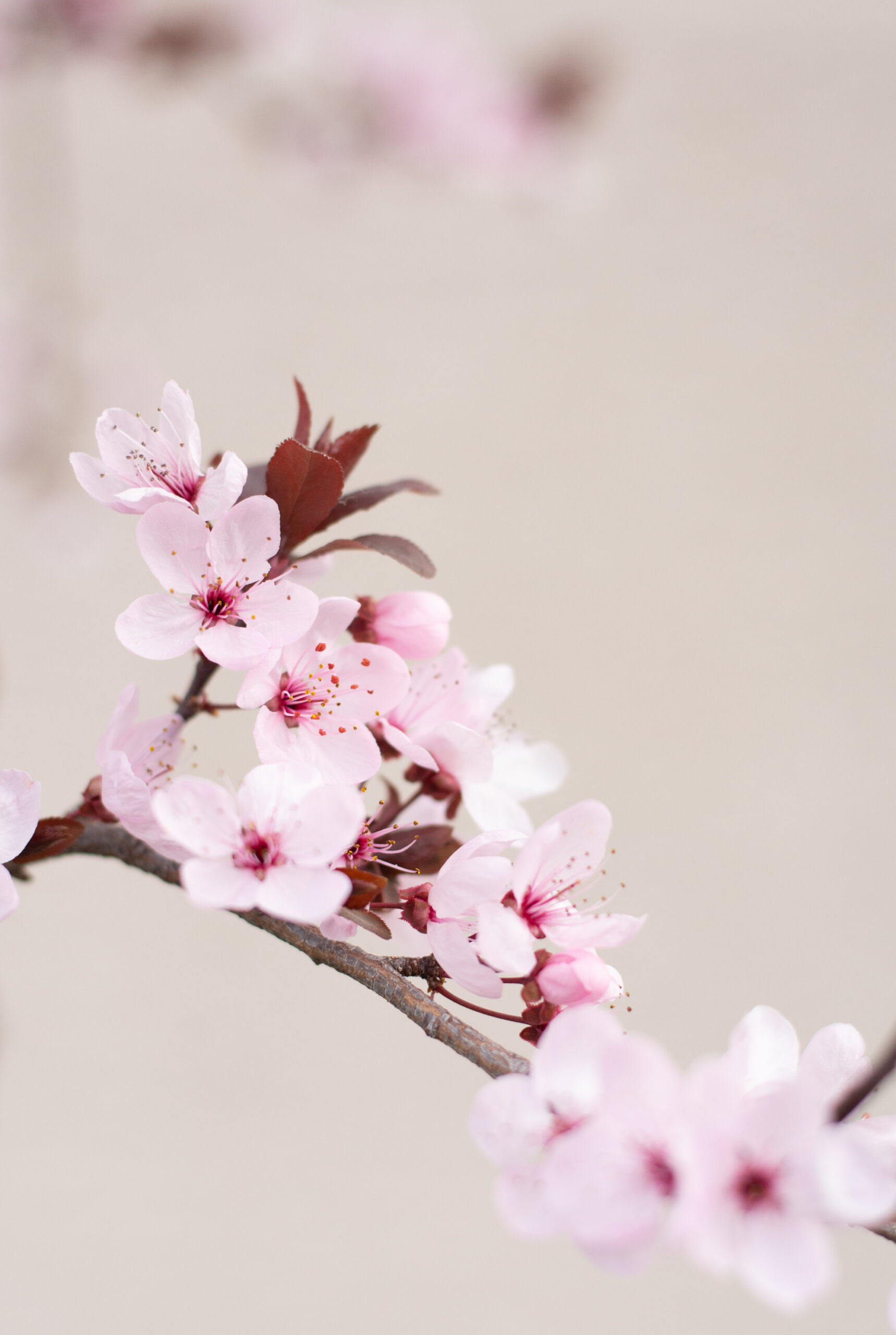 Three of the four main trees in the garden design bloom with pale pink blooms (the two flowering plums and the Katy apricot) and the fourth, the Early Elberta peach, blooms with deep pink blooms.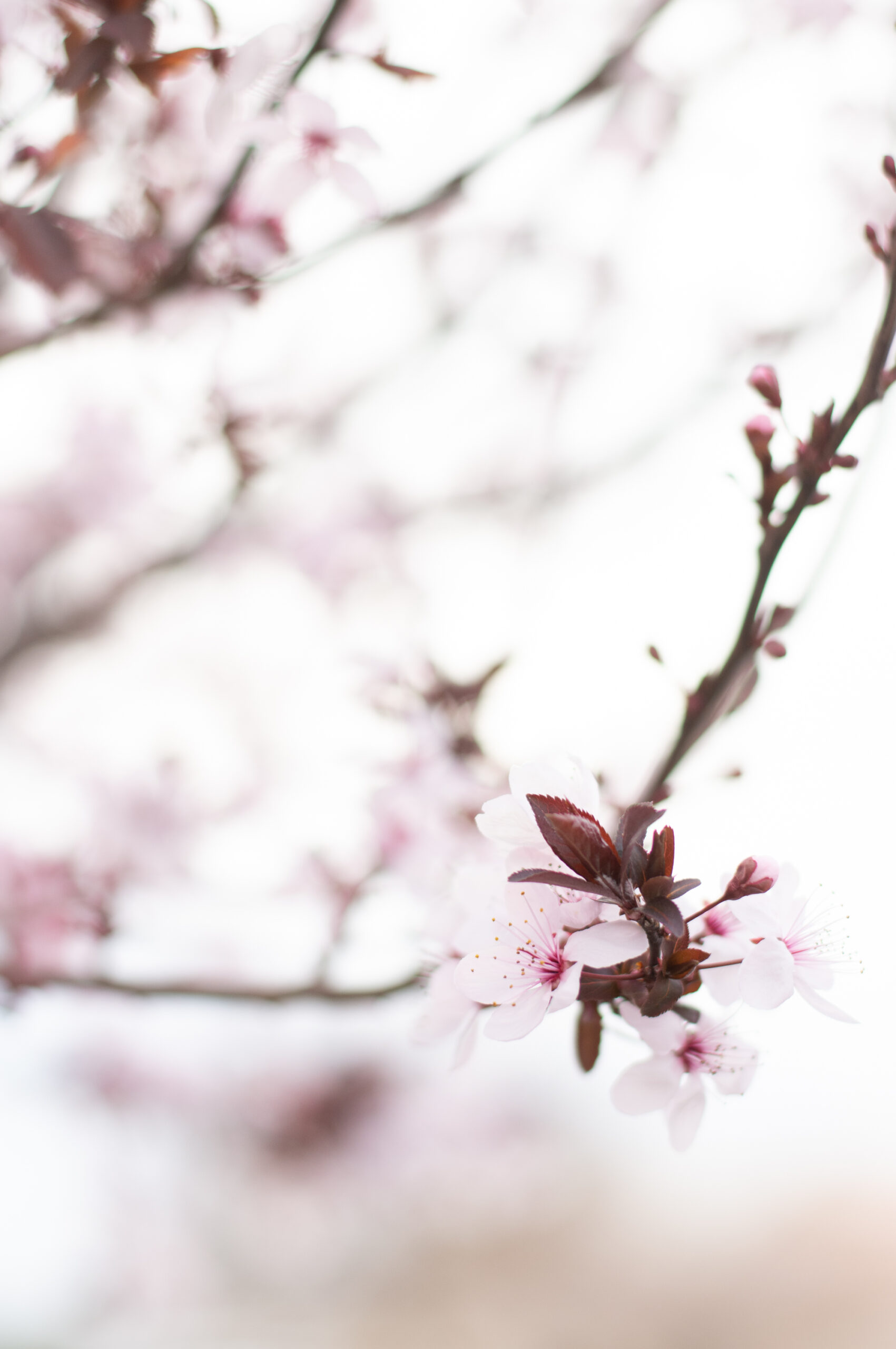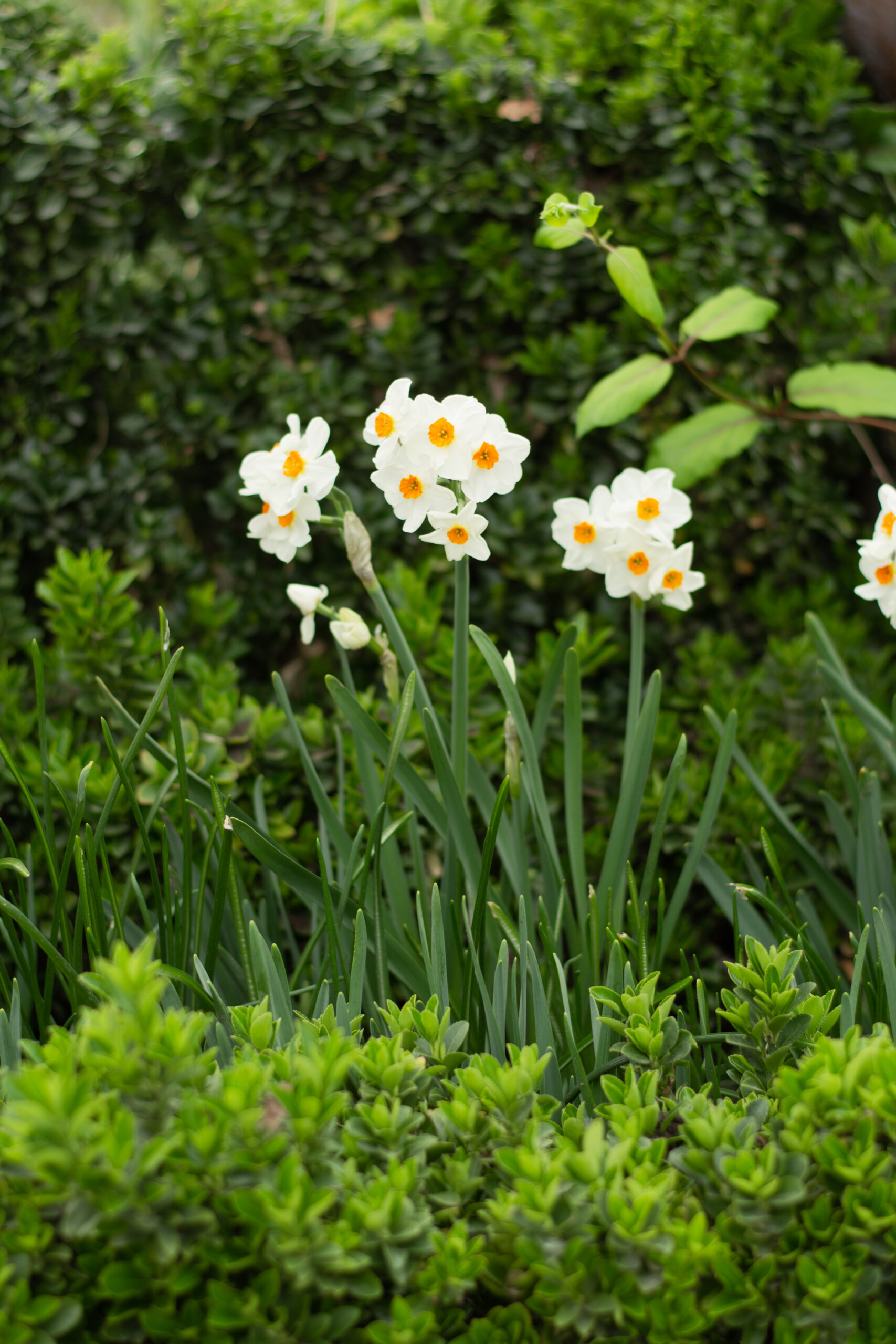 The first of the daffodils are blooming, and these have yellow centers. These are Narcissus Geranium from Van Engelen. In our hot climate, early-blooming daffodils marked to zones 8 and 9 will grow without having to be lifted and pre-chilled each year. Most daffodils like it colder (zone 7) and need more chilling hours to bloom, but the smaller cupped ones do well here. It should be noted that this garden is on the north side of the house, so it is in shade all winter and is fairly cold compared to the rest of the garden.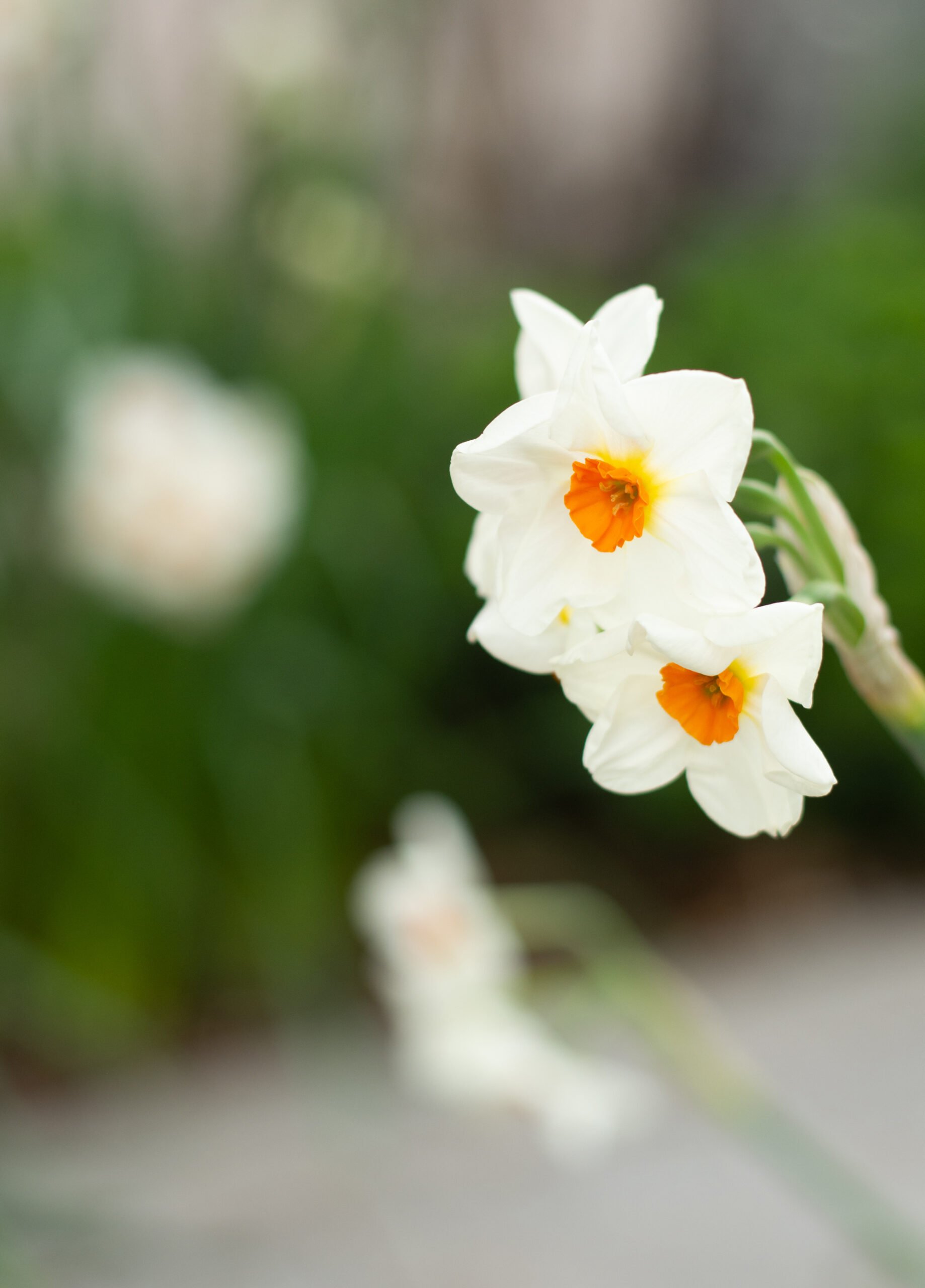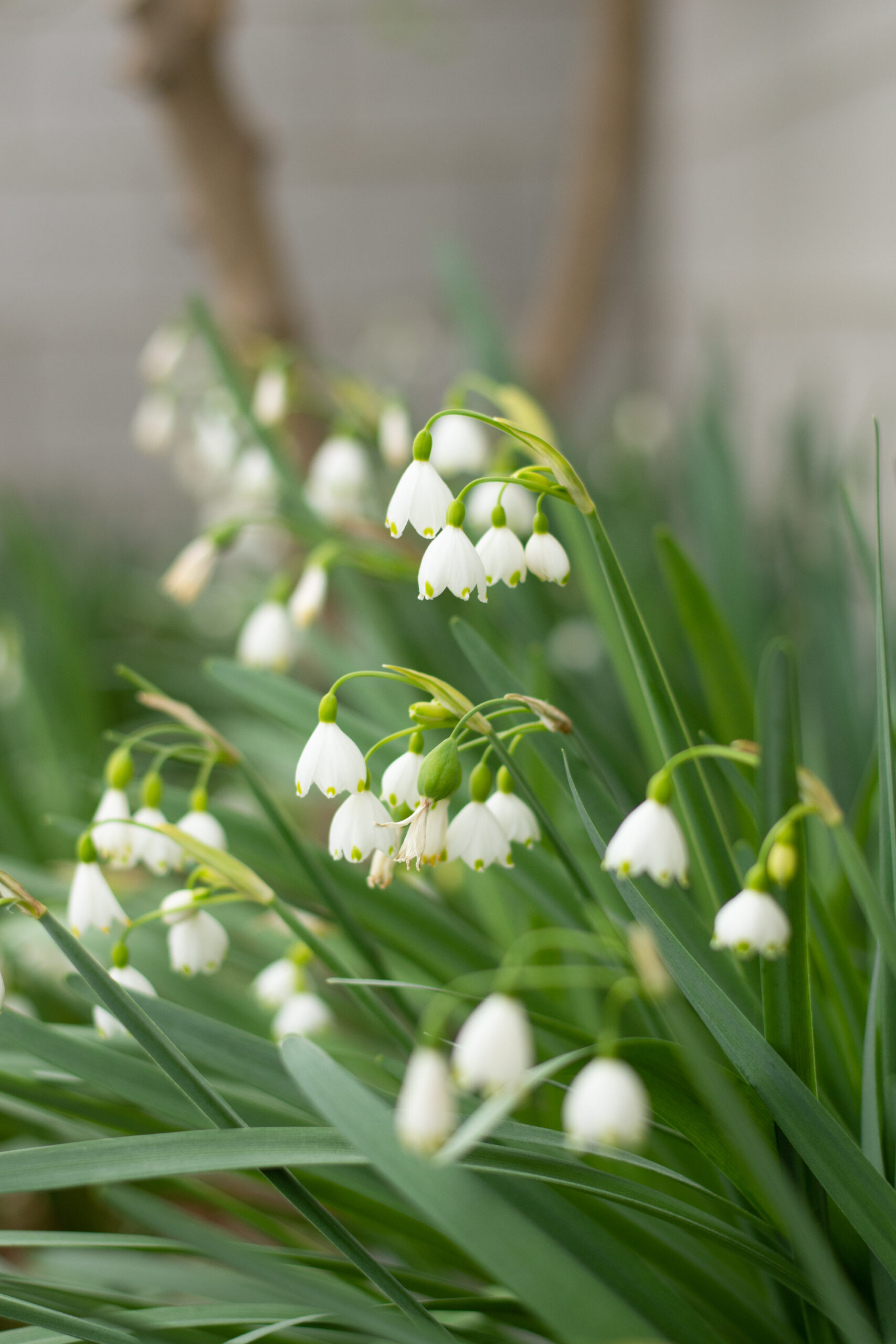 Leucojum aestivum are in bloom now as well. These are not an early snowdrop, but actually a summer-blooming version for colder areas (May/June for colder regions) that blooms here now. In general, most bulbs are ready two months earlier here than the catalogs say for colder regions.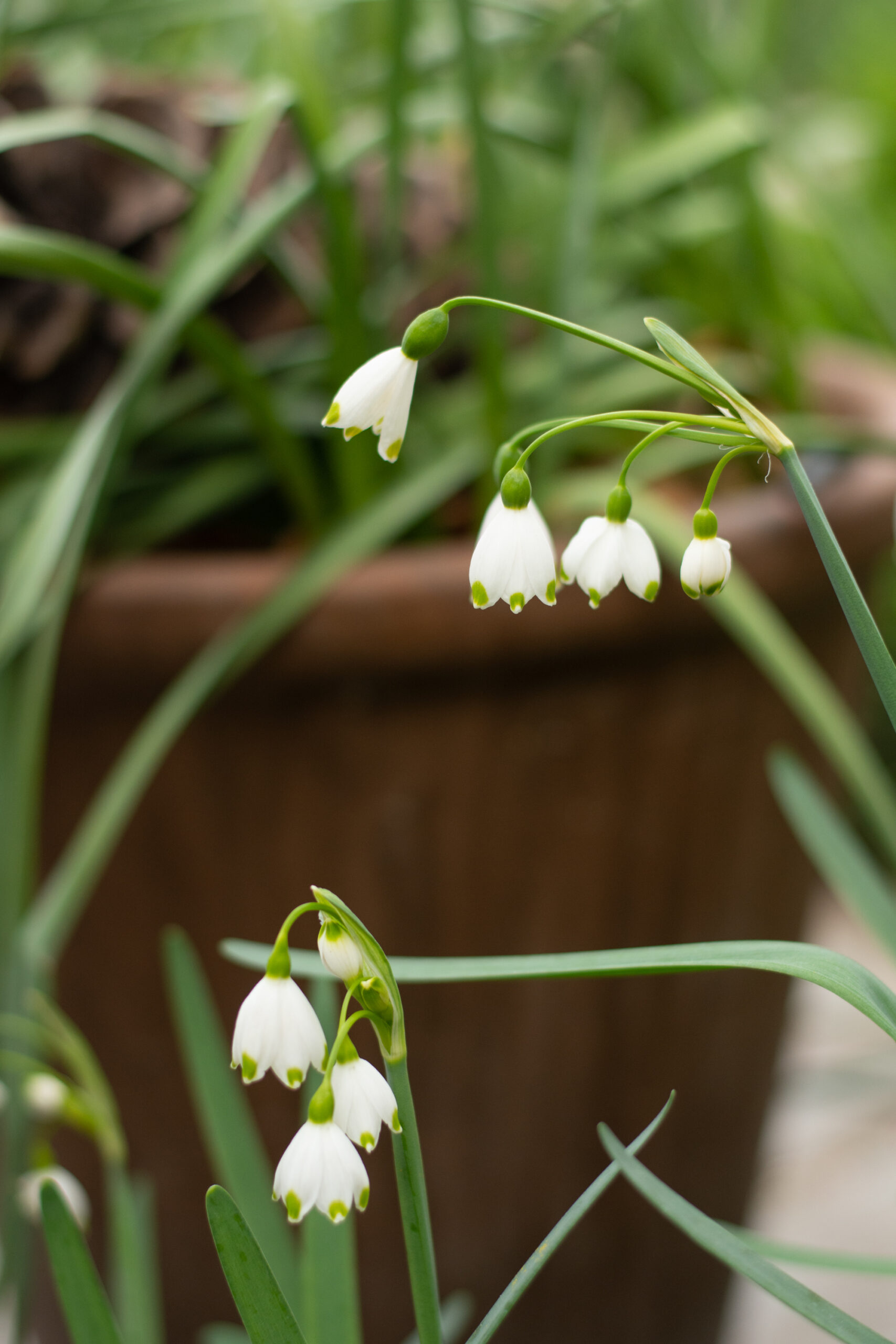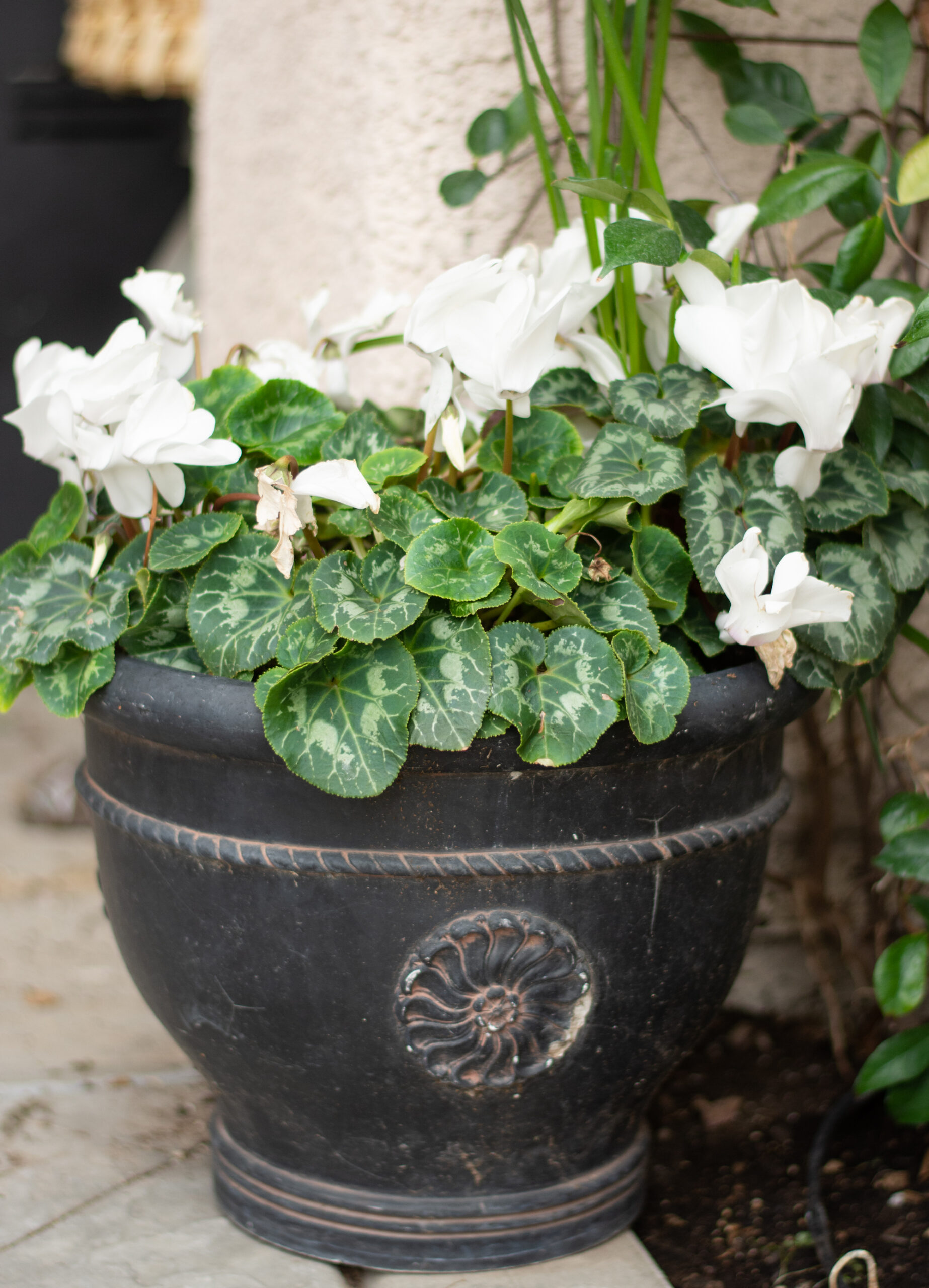 I grow cyclamen in pots during the winter. I love that these will bloom in the shade. This garden receives quite a lot of shade, which can be a real challenge.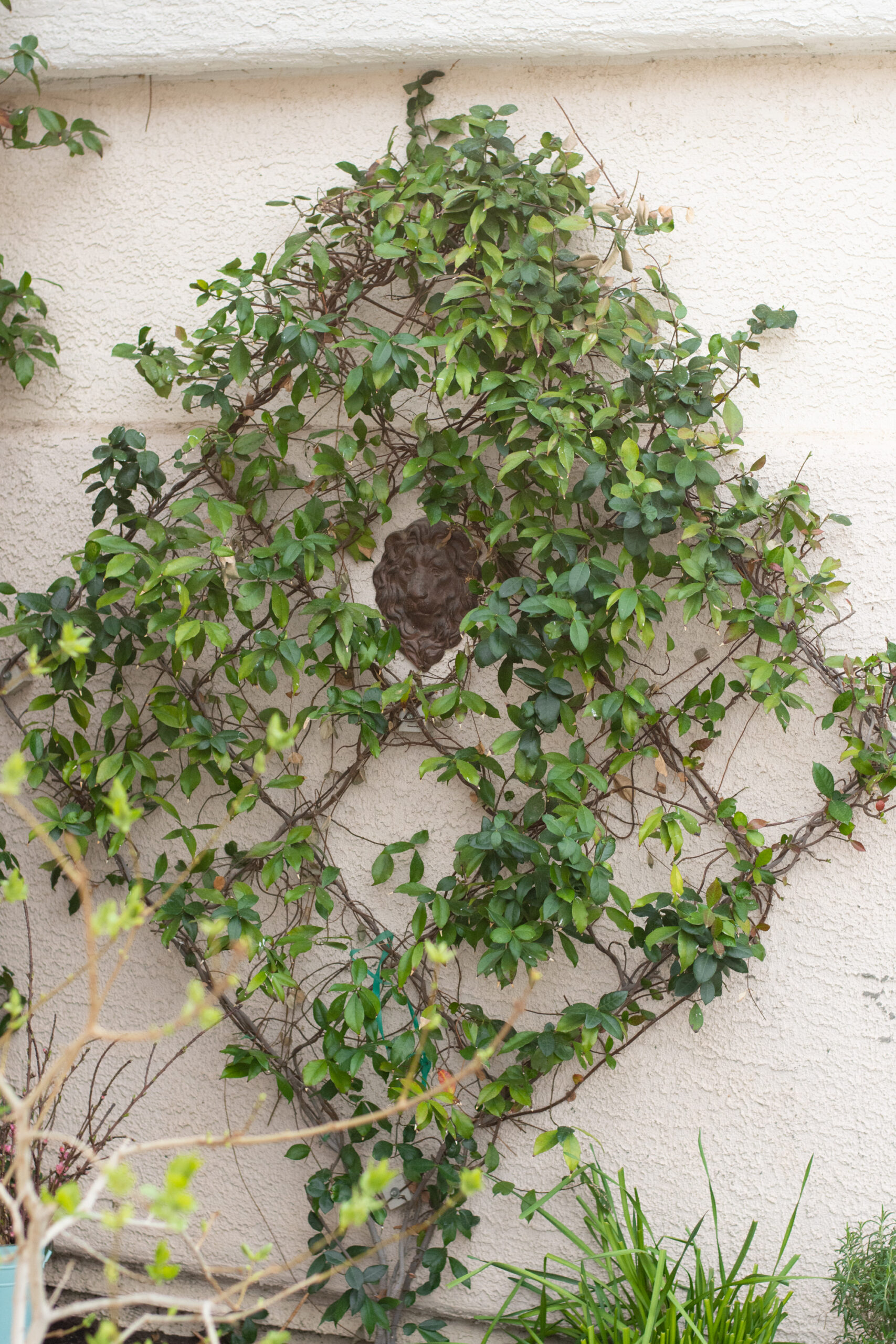 My star jasmine are green year-round.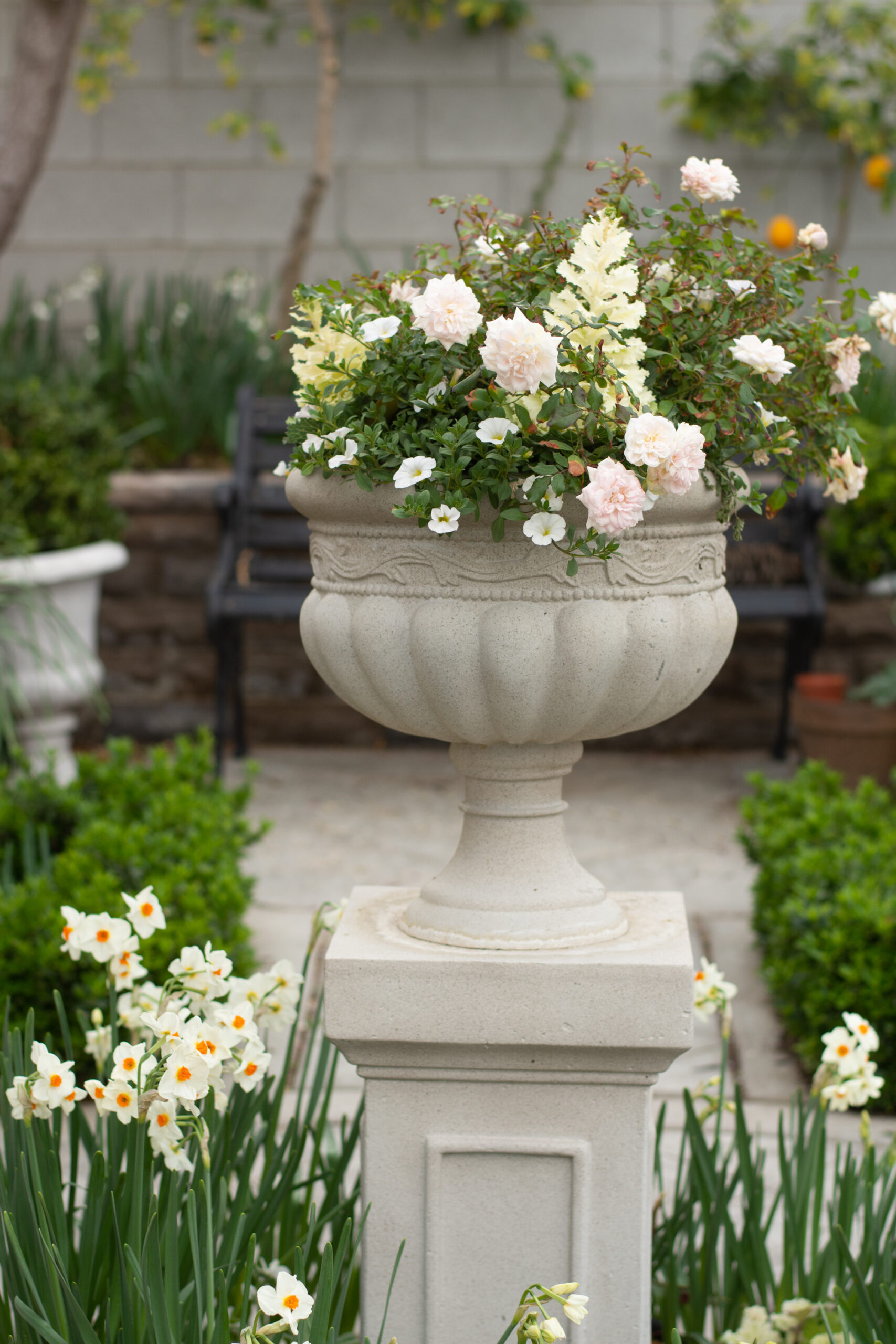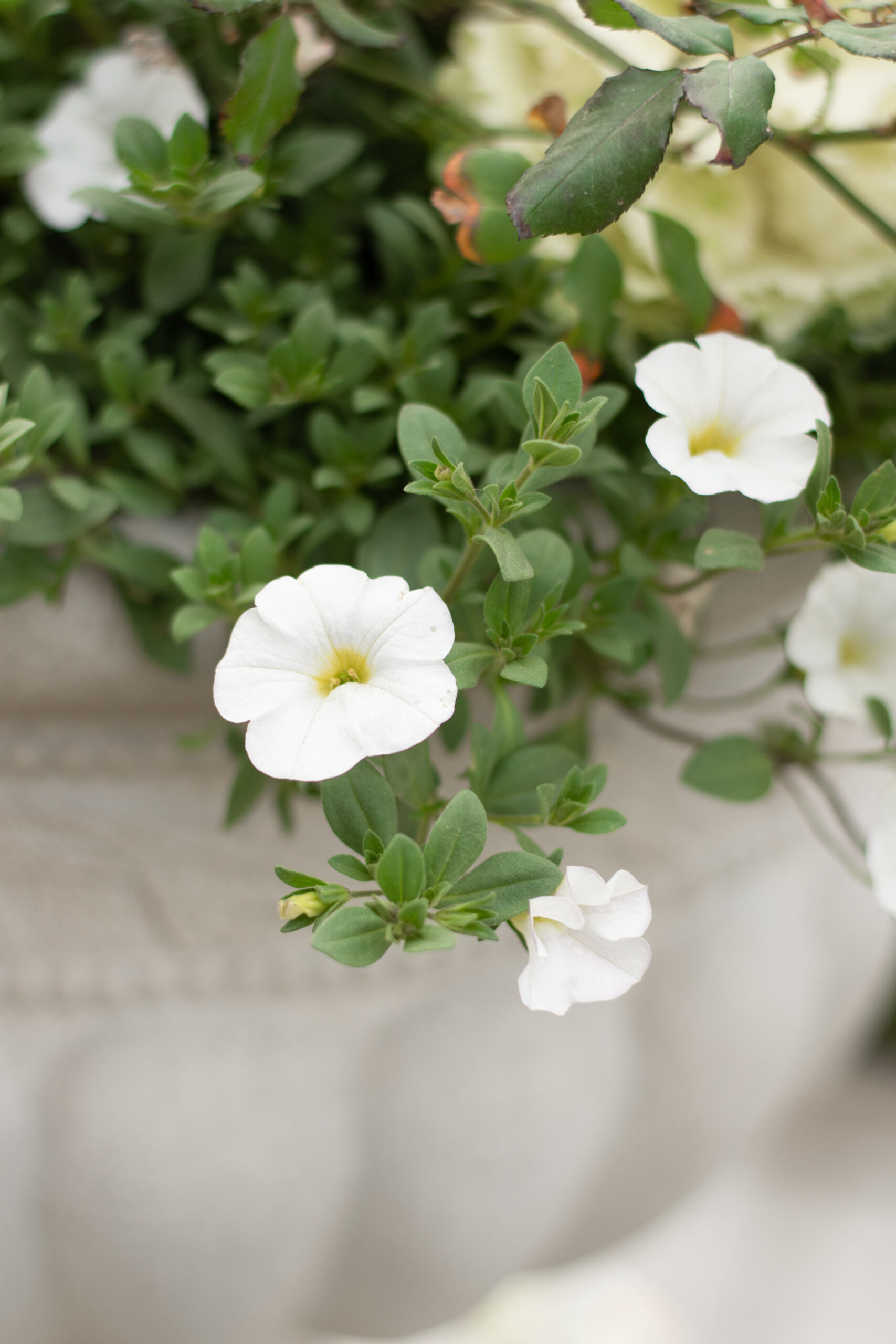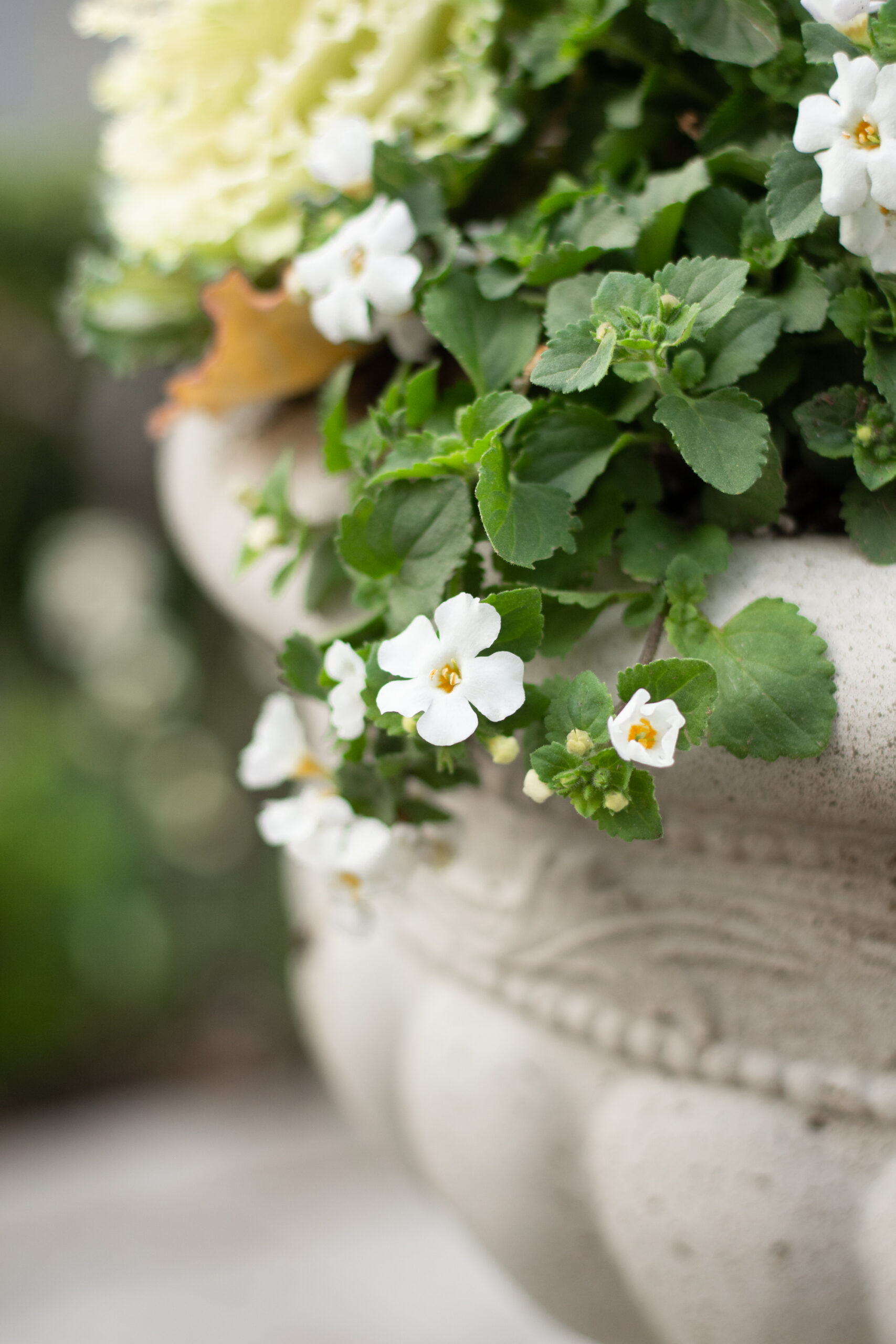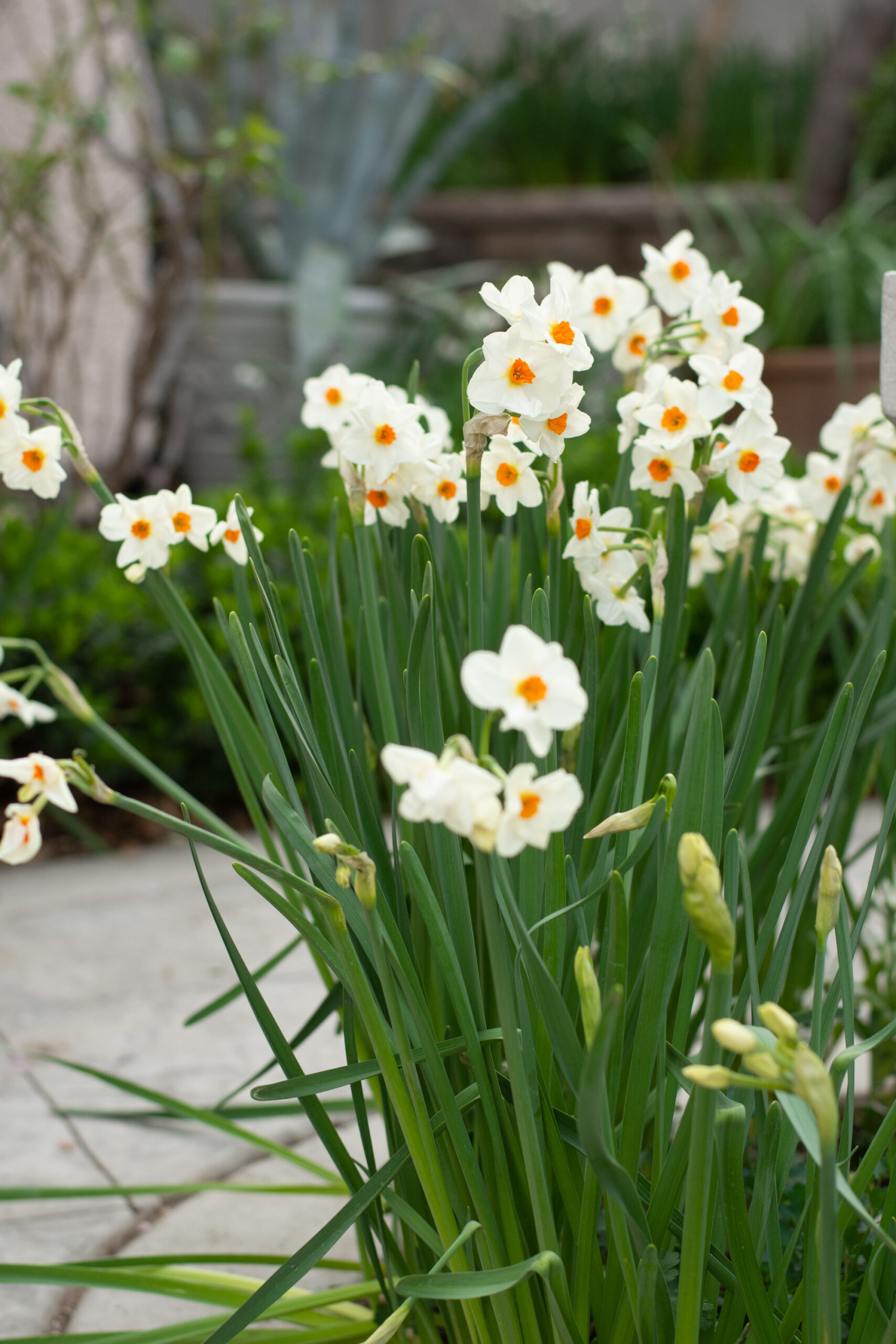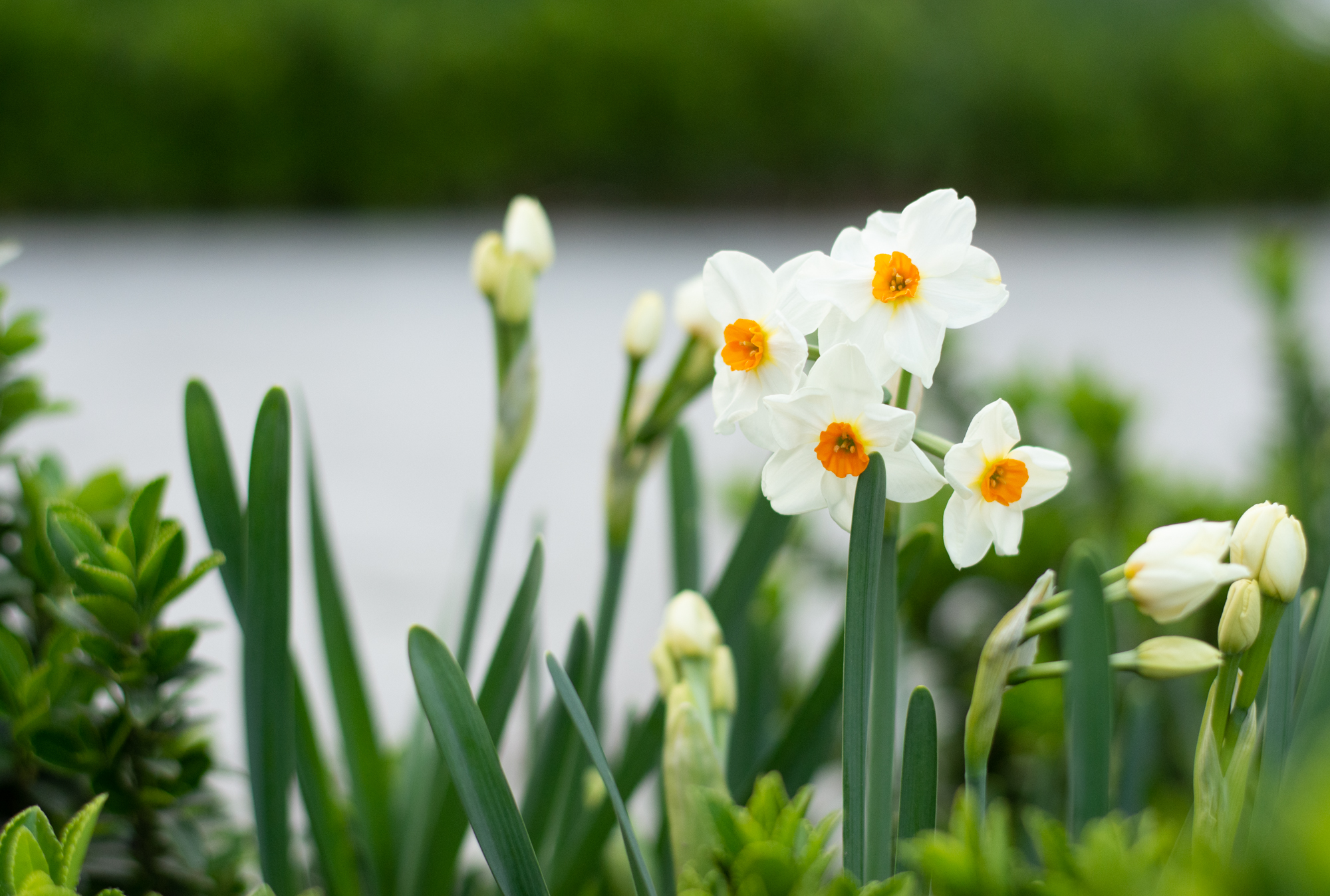 In a few weeks, the trees will be leafing out and the next bulbs will begin to bloom!
Would you like to support my site?  As an Amazon affiliate, I earn from qualifying purchases made through my links. This means that I earn a small percentage from ANY items you place in your cart and purchase within 24 hours after going to Amazon from one of my links (i.e., it doesn't have to be an item I have linked here).  If you're going to be making a purchase from Amazon this week, I thank you for using my links to support this site!