I changed out some pictures in frames that I had but didn't have hung, and hung them in the house.
I mended 2 articles of clothing.
I used coupons towards some Easter candy.
I made white chocolate Easter rabbits.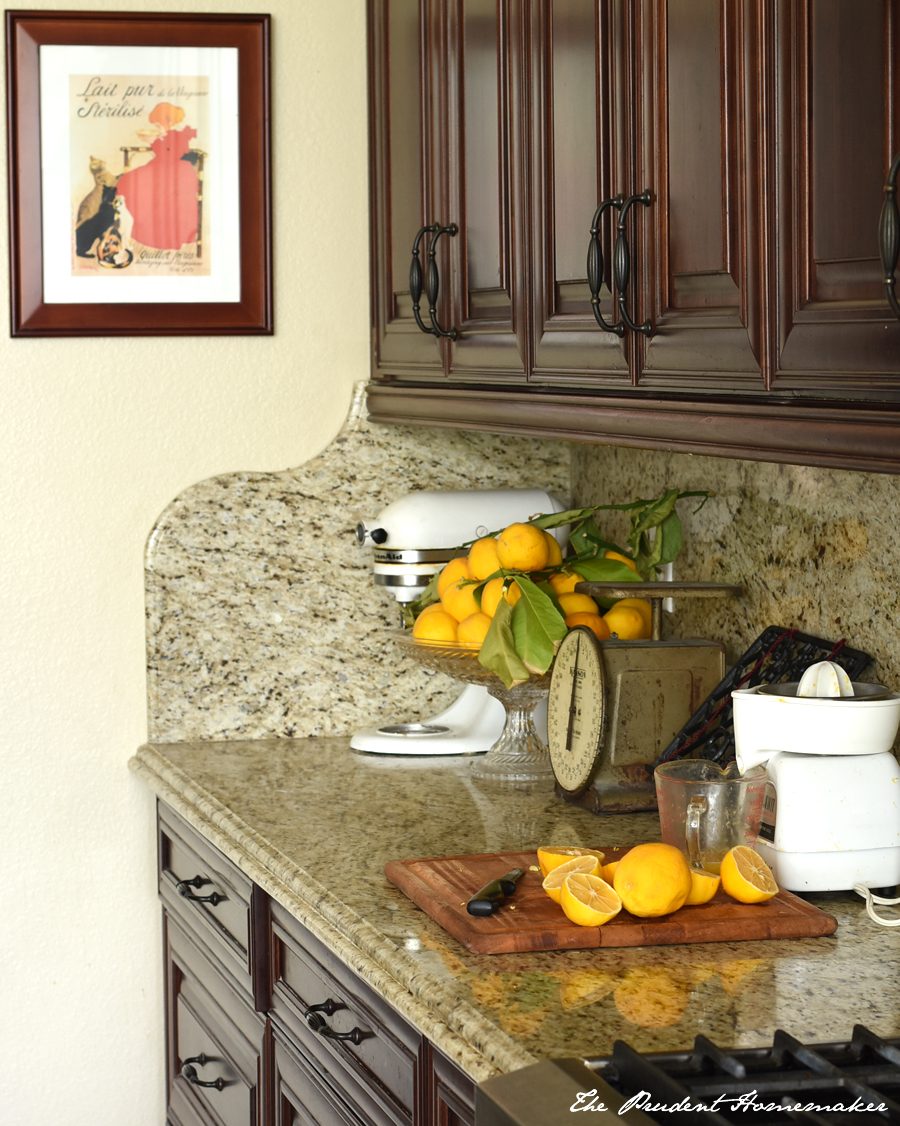 I juiced more lemons from the garden and froze the juice.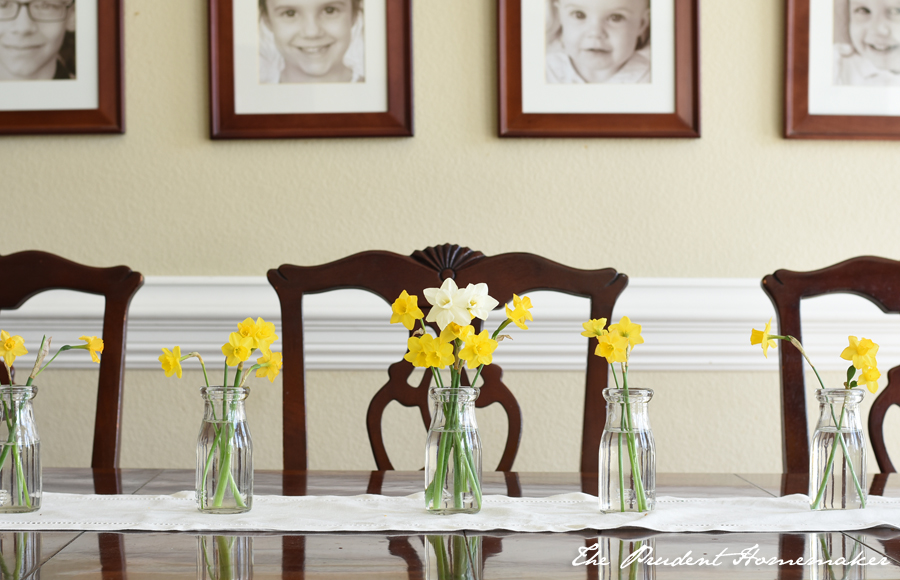 I cut daffodils from the garden for an arrangement for my kitchen table.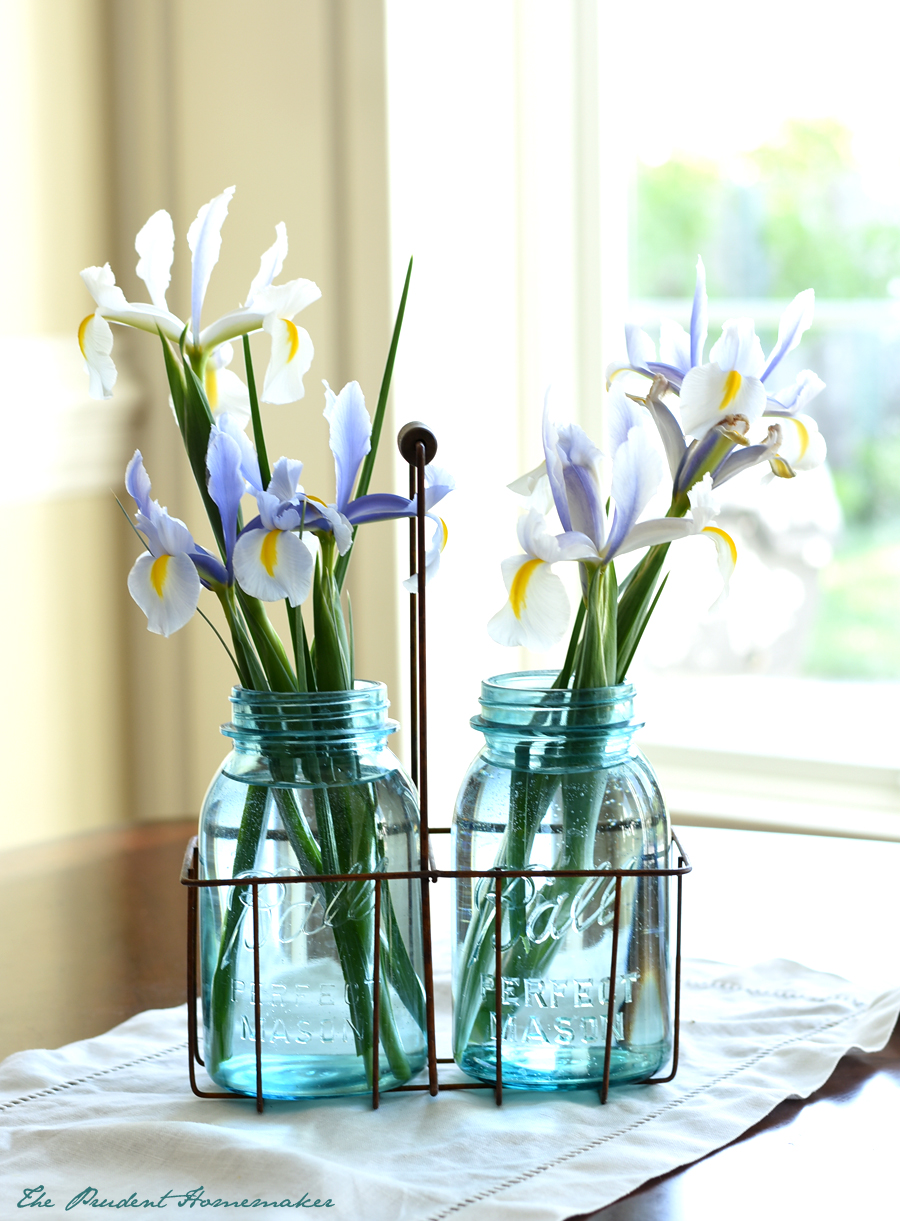 I cut iris from the garden.
I cut pear branches from my pear tree to arrange in a vase.
I cut another arrangement for my entry table with branches, iris, and other greenery from the garden.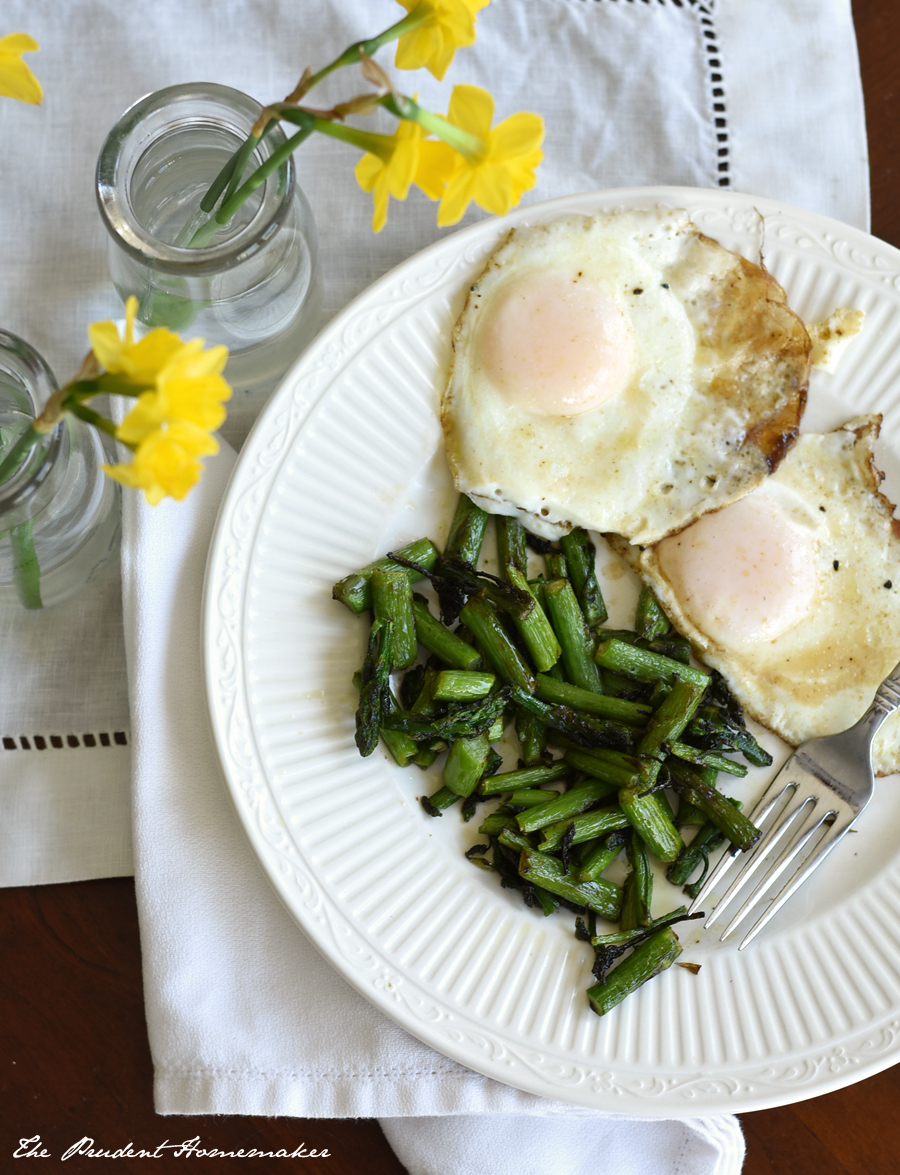 I cut asparagus and picked lettuce from the garden. I picked a few strawberries from the garden. I also cut Swiss chard, green onions, and thyme from the garden,
I sold an item I wasn't using via a local Facebook garage sale.
I redeemed Swagbucks for a Sam's Club gift card.
I cleaned the carpet in all of the children's bedrooms with our carpet cleaner. I was only going to do one, as I did two of them not that long ago, but I decided to try those two again to see if it would make much difference. A lot of dirt came out, so I'm glad I gave them a cleaning sooner than I usually would.
I cut out and began to sew some new aprons and hotpads for myself, and a pillow for my chair.
What did you do to save money last week? For those who had children on spring break, did you do any extra projects around the house, or accomplish any spring cleaning?