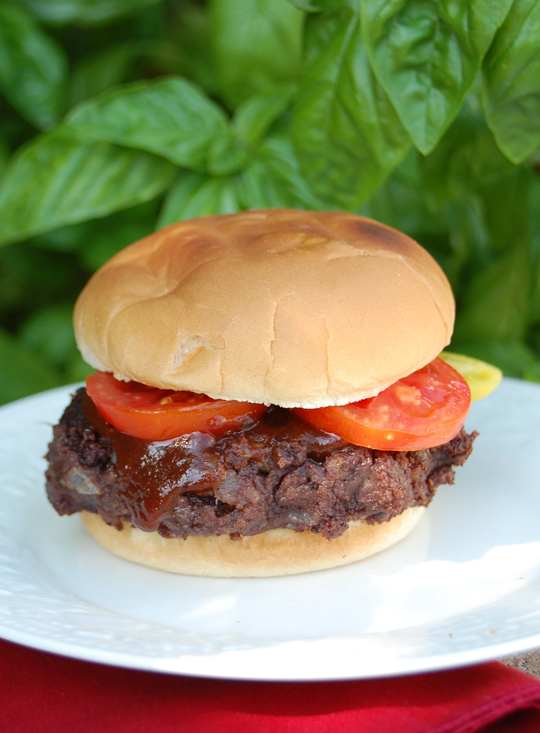 Serves 8
3 cups cooked black beans, divided
1 tsp kosher salt
4-5 Tbsp extra-virgin olive oil, divided
1 medium onion, diced
1/2 tsp granulated garlic, or 2 garlic cloves
2 large eggs*
1 1/2 cups coarse bread crumbs
1 1/2 tsp
liquid smoke
3/4 tsp lemon pepper
1/4 tsp red pepper flakes
Hamburger buns for serving
Steak sauce for serving (optional)
Cook onions in 3 Tbsp olive oil over medium heat until onion becomes translucent and begins to brown. Remove from heat.
In a blender or food processor, puree 2 1/2 cups of the beans.
Mix pureed and remaining whole beans with onions, garlic, bread crumbs, eggs, liquid smoke, lemon pepper, red pepper flakes, and salt. Form the mixture into 8 patties.
On a griddle, heat 1-2 Tbsp olive oil over medium heat. Cook patties on the griddle until they start to crisp on the edges and warmed through (just a couple of minutes). Serve on hamburger buns with your favorite hamburger toppings.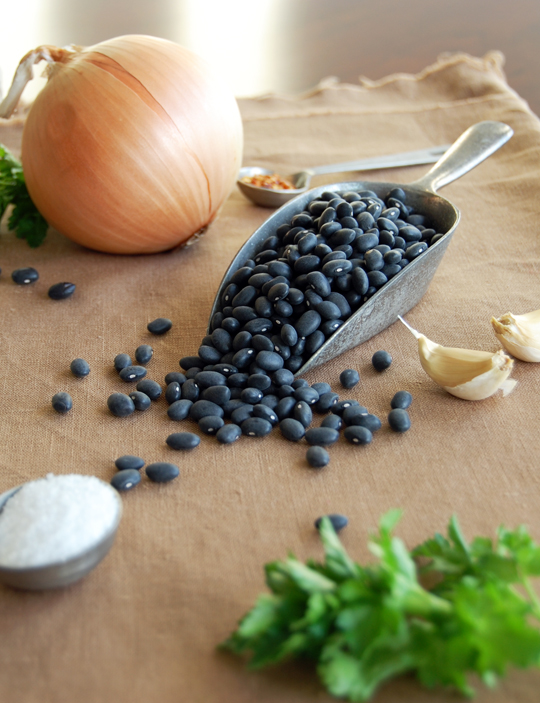 Notes: Beans are inexpensive, but beans in bulk are an even better deal. Buying beans in a 1 lb package is about $1.25/lb. I buy a 25 pound bag of black beans for $15, significantly lowering my cost per pound. I cook about 5 cups of dried beans at a time in a pressure cooker, and I freeze whatever I'm not using that day to use in another meal.
I buy onions in bulk when they are on sale in the fall.
I purchase granulated garlic, red pepper flakes, lemon pepper and olive oil in bulk at Sam's Club. I purchase Kosher salt in bulk from Winco.
The liquid smoke gives the beans the flavor of having been cooked on the grill. You can find liquid smoke at the store next to the BBQ sauce.
*If you do not have eggs and are living from your pantry, you can still make this. Add 4 Tbsp water in place of the eggs. The burgers will not hold together quite as well, but they will still work!