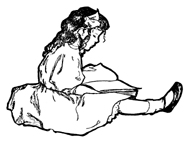 Curriculum Guide:
The Well-Trained Mind: A Guide to Classical Education at Home
Reading:
The Courage of Sarah Noble
The Iron Peacock
Johnny Tremain
A Journey to the New World: The Diary of Remember Patience Whipple, Mayflower, 1620
The Journal Of Jasper Jonathan Pierce, A Pilgrim Boy
The Winter of Red Snow: The Revolutionary War Diary of Abigail Jane Stewart, Valley Forge, Pennsylvania, 1777 (Dear America)
Across the Wide and Lonesome Prairie: The Oregon Trail Diary of Hattie Campbell, 1847 (Dear America Series)
Diary of an Early American Boy: Noah Blake 1805
Benjamin Franklin: Young Printer
Paul Revere: Boston Patriot
Molly Pitcher
Time for a Story: Focus on the Family
Madeleine Takes Command
When Washington Crossed the Delaware: A Wintertime Story for Young Patriots
The Boy Who Drew Birds: A Story of John James Audubon
George Washington: A Picture Book Biography
Louisiana Purchase
Peter the Great
Mary Geddy's Day: A Colonial Girl in Williamsburg
On The Mayflower
Samuel Eaton's Day: A Day in the Life of a Pilgrim Boy
Sarah Morton's Day: A Day in the Life of a Pilgrim Girl
Tapenum's Day: A Wampanoag Indian Boy In Pilgrim Times
The Broken Blade
Wintering
I Saw Three Ships
Thomas Jefferson: Third President of the United States
Abigail Adams: Girl of Colonial Days
Betsy Ross : Designer of Our Flag
George Washington: Young Leader
Spelling:
Custom Word Searches I put in the spelling words each week.
Grammar:
Penmanship:
Mathematics:
History:
The Story of the World: History for the Classical Child, Volume 3: Early Modern Times
The Story of the World: Tests for Volume 3
Liberty's Kids
Easy Make & Learn Projects: The Pilgrims, the Mayflower & More
Easy Make & Learn Projects: Colonial America
Geography:
Scholastic Success With Maps Grade 4 and Grade 5
United States printable worksheets
Owl and Mouse Maps and online free map games
Science:
Exploring Creation with Human Anatomy and Physiology
Flying Creatures of the Fifth Day: Exploring Creation with Zoology 1
Art:
What Can You Do with a Paper Bag?
We use modeling clay,
washable watercolors
, watercolor pencils
, paper, pencils, crayons, glue, construction paper, etc.
Music:
700 Years of Classical Treasures: The Complete History of Classical Music…The Composers, Their Instruments, and Works
Piano Practice