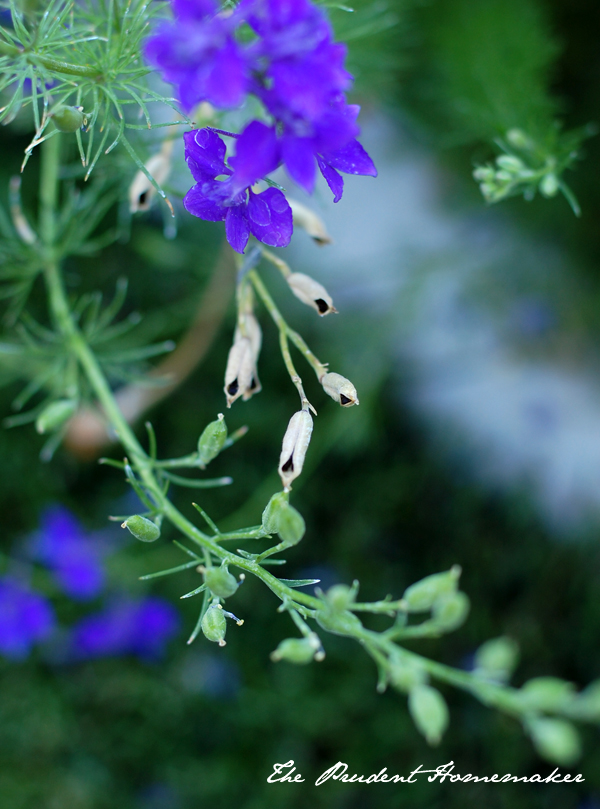 When the heat sets in, the cool weather crops bolt. Lettuce grows 2 1/2 feet high and Swiss chard grows taller than my head. The plants go from being pretty to be being scraggly. They flower, and pollinated by the bees, the flowers turn into seeds. The seed pods dry out, and then you can collect them from the overgrown mess that your garden has become.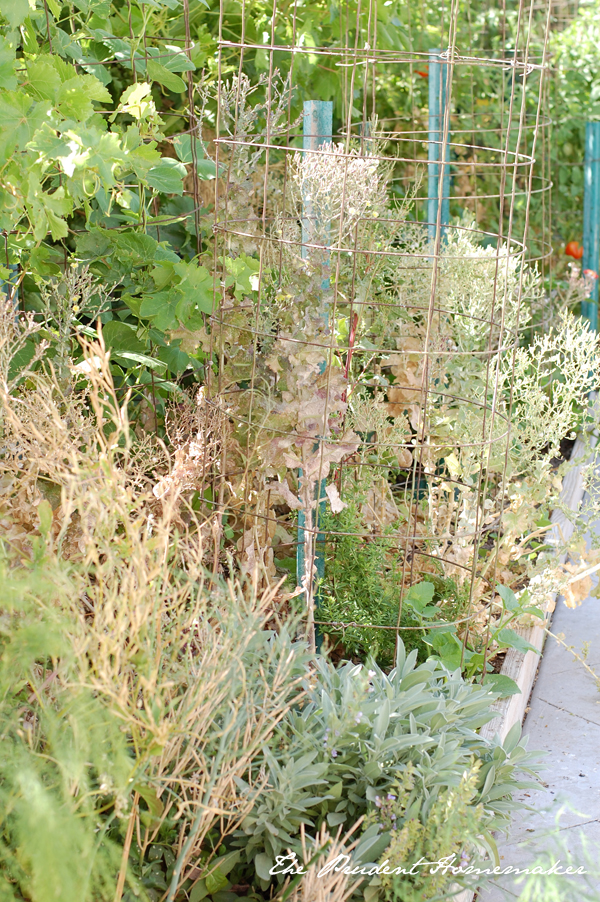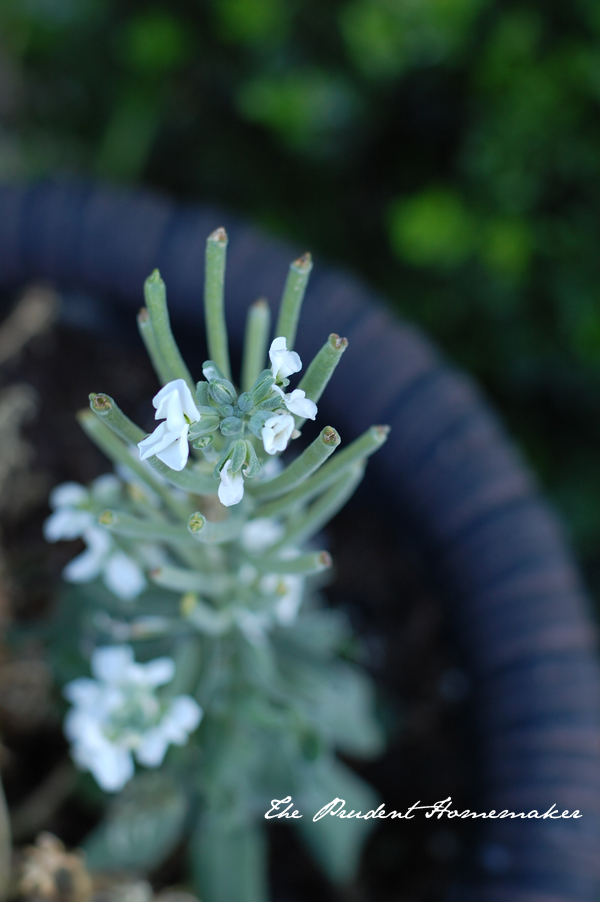 Once the seed pods are dry, I like to cut them off or break them off in my hands and take them inside. I'll usually break them open a bit more inside and keep just the seeds, though I have kept the seeds in pods, too.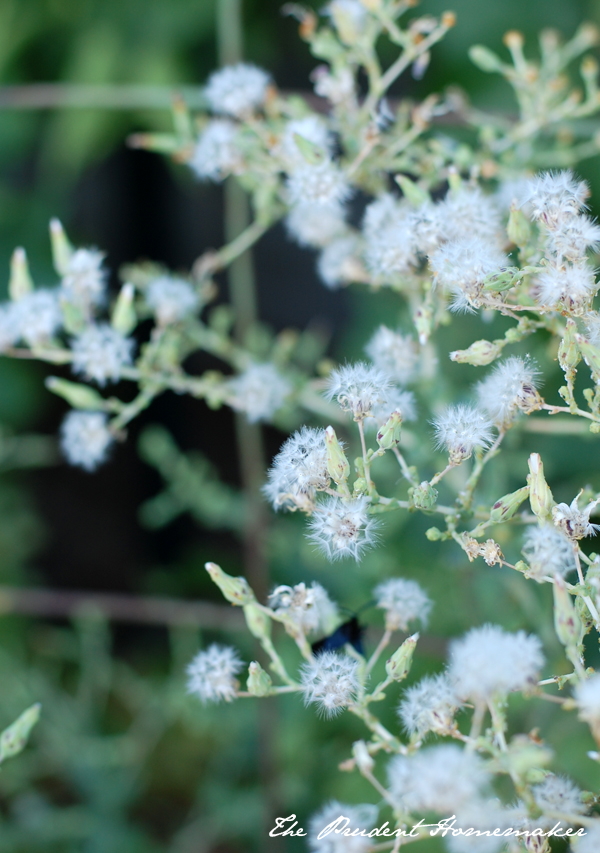 Lettuce is a bit different; the seeds are held in the base of this fluffy, dandelion-like flower. I just pinch those open with my hand and the seeds spill into my hands. Once the white flower is visible, the seeds are ready to harvest.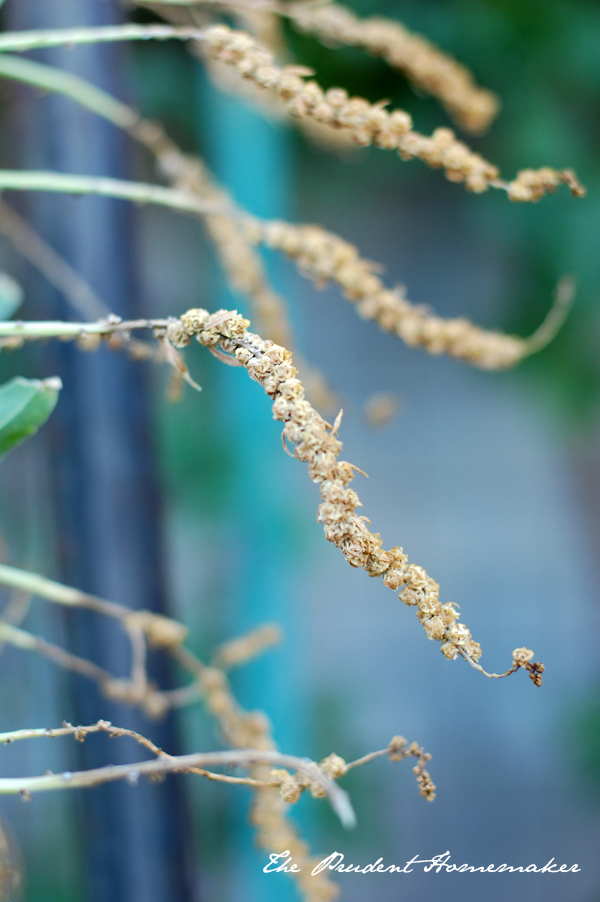 Swiss chard simply pulls off the stem into a waiting container below. Just slide your (preferably gloved) fingers down the stem and the seeds pop right off. When Swiss chard bolts, it can grow five to six feet tall before the weight of the plant makes it fall over, laden with seeds.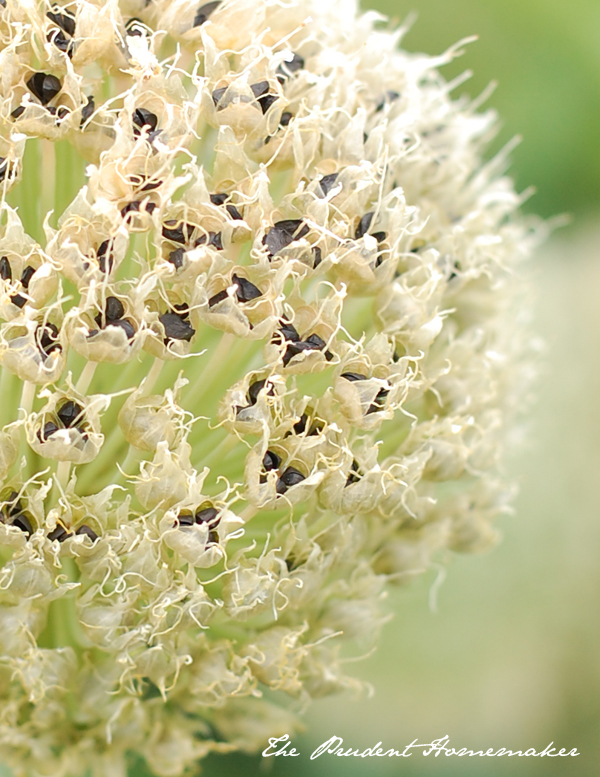 For green onions, I cut the dry seed heads off and shake them over a container. The seeds fall right off. (You can read more on growing green onions in this post).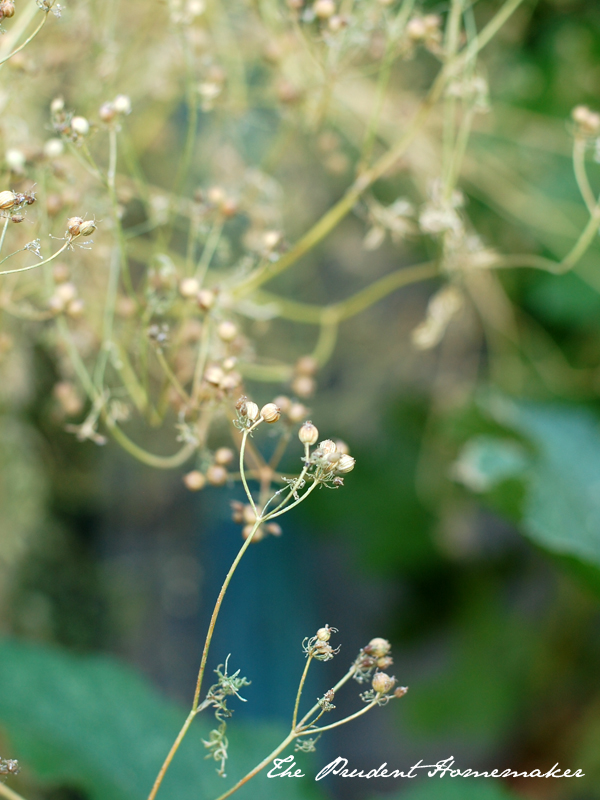 If you want to collect your own seeds, you should grow seeds marked "heirloom" or "open-pollinated." These seeds will give you a plant that is true to what you planted. Hybrid seeds may give you a plant, but it can be different than what you grew before. I planted sunflower seeds one year and collected the seeds. I then planted those seeds. They grew into beautiful sunflowers again–but the seed pods were empty! (We wondered why the birds were not devouring them the second time, and once we opened them, we knew).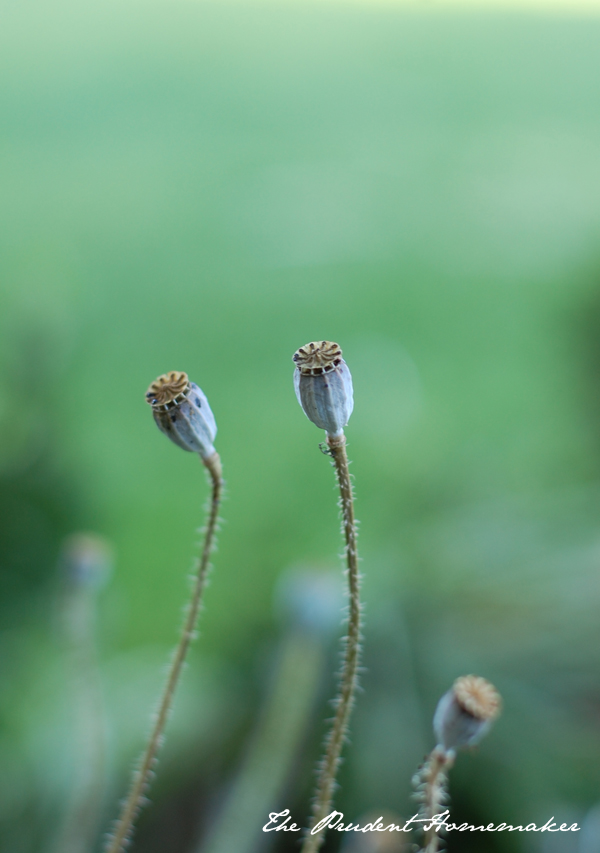 Thankfully, there are large numbers of choices for open-pollinated seeds. I have made an effort to grow mostly open-pollinated seeds this year, in an effort to collect more seeds from the garden, thereby reducing my need to buy seeds in the future (and for some things, eliminating the need to purchase seeds altogether.) Hybrid seeds still have a place in my garden for a few things, including a bush version of zucchini that takes up less space, and turnips whose taste I prefer. For the most part, though, I am doing things the old-fashioned way. Collecting the seeds for one's planting next year has been down for years (hence the term "heirloom"). Newlyweds were given seeds from friends as a wedding gift to start their own gardens.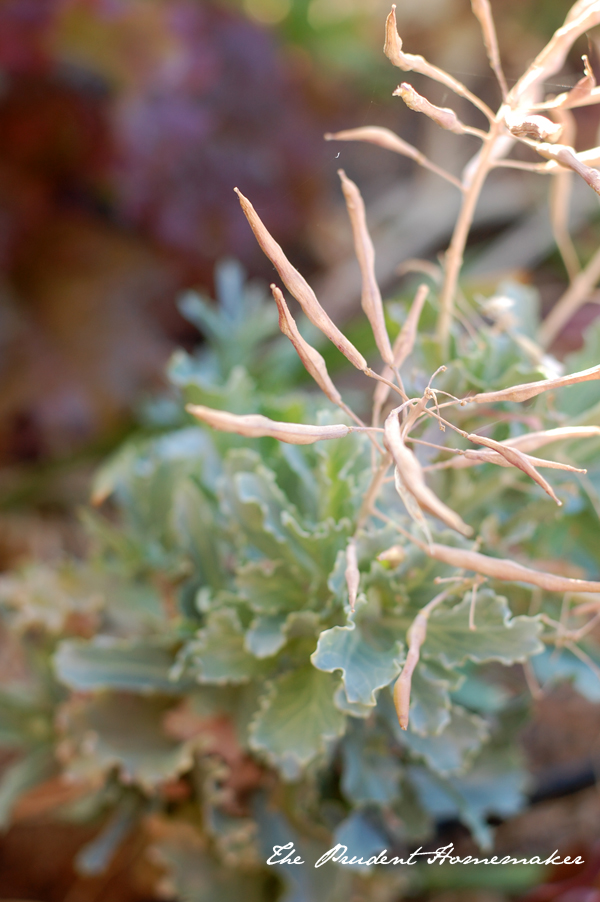 When storing your seeds, make sure that they are completely dry before storing so that you don't have any mold problems. You can collect them and keep them in a jar. For large quantities, I have done that. I leave the lid off for a while until I am certain that everything is dry.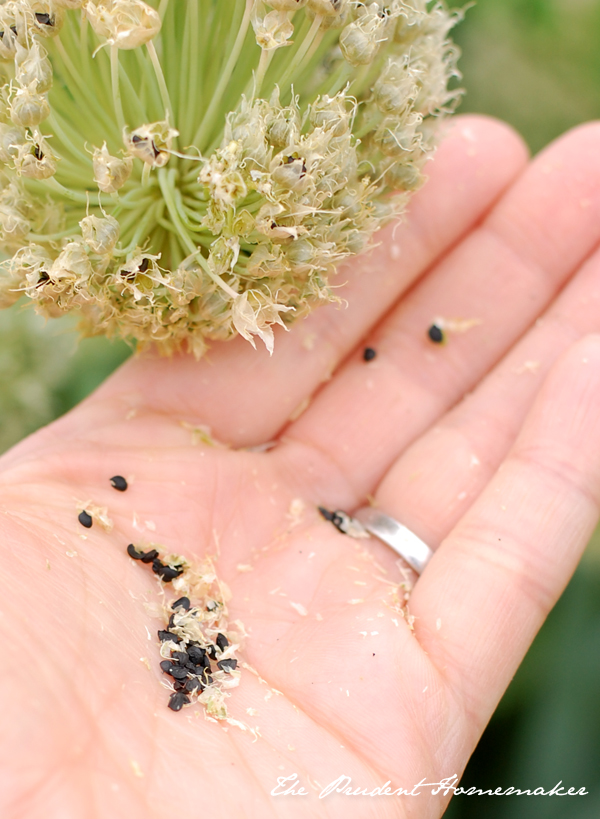 You can also make your own seed packets and keep the seeds in there. If you plan on sharing your seeds, seed packets are an easy way to do so. I have a free printable seed packet that you can print on my website.
Do you collect seeds from your garden to replant? What plants do you let go to seed so that you don't have to buy seeds?

This post is linked to Frugal Friday.