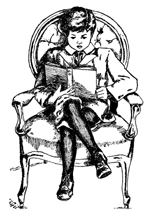 Curriculum Guide:
The Well-Trained Mind: A Guide to Classical Education at Home
Reading:
In Search of a Homeland: The Story of the Aeneid
Black Ships Before Troy: The Story of 'The Iliad'
The Wanderings of Odysseus
Augustus Caesar's World
Archimedes and the Door of Science
Galen and the Gateway to Medicine
The Mystery of the Periodic Table
Herodotus and the Road to History
Percy Jackson & the Olympians series
The Lost Hero
The Son of Neptune
The Mark of Athena
The House of Hades
Writing and Grammar:
Spelling:
Penmanship:
Math:
Saxon Math 65 Home Study Kit Third Edition
History and Classical Studies:
D'aulaire's Book of Greek Myths
D'Aulaires' Greek Myths Student Guide
D'Aulaires' Greek Myths Teacher Guide
Famous Men of Greece
Famous Men of Greece Teacher Guide
Famous Men of Greece Student Guide
Foreign Language:
Additional study depending on language. For Dutch we are also using LearnDutch.org, which has tests.
You Tube language videos
Science:
Exploring Creation with Botany, Textbook
DK Eyewitness Books: Chemistry
The Elements: A Visual Exploration of Every Known Atom in the Universe
Master the Periodic Table of Elements Worksheets
Music:
Piano practice
Art:
We use modeling clay, washable watercolors, watercolor pencils, paper, pencils, crayons, glue, construction paper, etc.
Greek Mythology Shadow Puppets
50 Things to Draw and Paint
Usborne Art Ideas Big Book of Things to Draw
Ancient Greece Coloring Pages