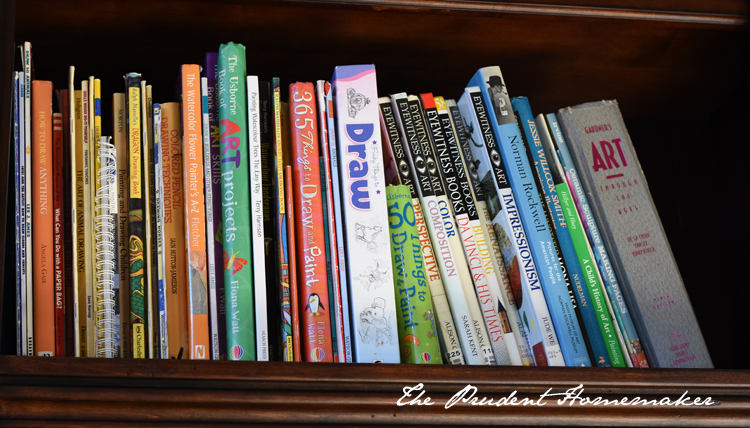 I love art.
As a child, I remember spending time outside with finger paints. I remember my fourth grade teacher teaching the class how to draw a tree without leaves by taking us outside to draw. When I was a little older, I took oil painting classes and painted waterfalls.
I took high school art classes and painted mountains and meadows.
I took a watercolor class in college and painted the student across from me (a fun challenge, to paint someone who is also painting you at the same time!)
I think the key to successfully learning to produce art is having good instruction.
After that, of course, it is practice, practice, and more practice.
Over the years, I have been slowly adding art books and supplies to our home. I check out books at the library first whenever possible (usually I have to request them from other libraries in the district). I have purchased those that we think are the best ones (often buying a used copy of the book for pennies, plus shipping, when that is an option).
I recently purchased a new art book on sculpting faces from clay. I knew it would be challenging, but also fun for my children. I especially knew that Ezrom would be interested.
Here is his first sculpture as he made it, following the instructions in the book: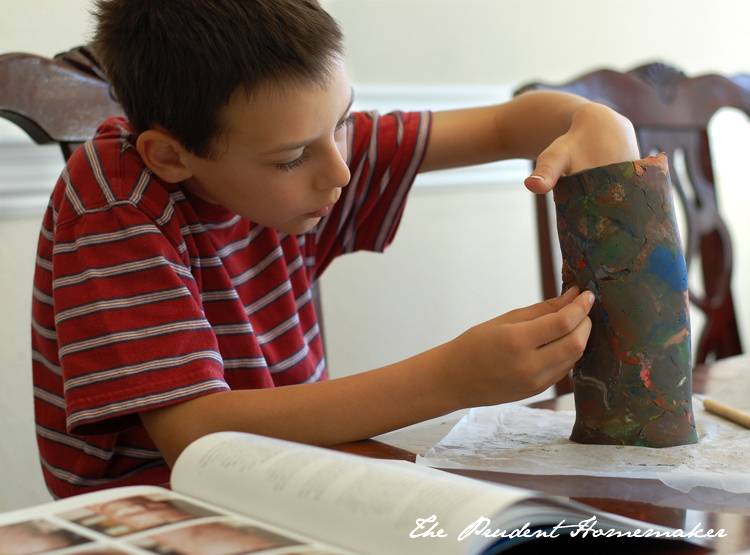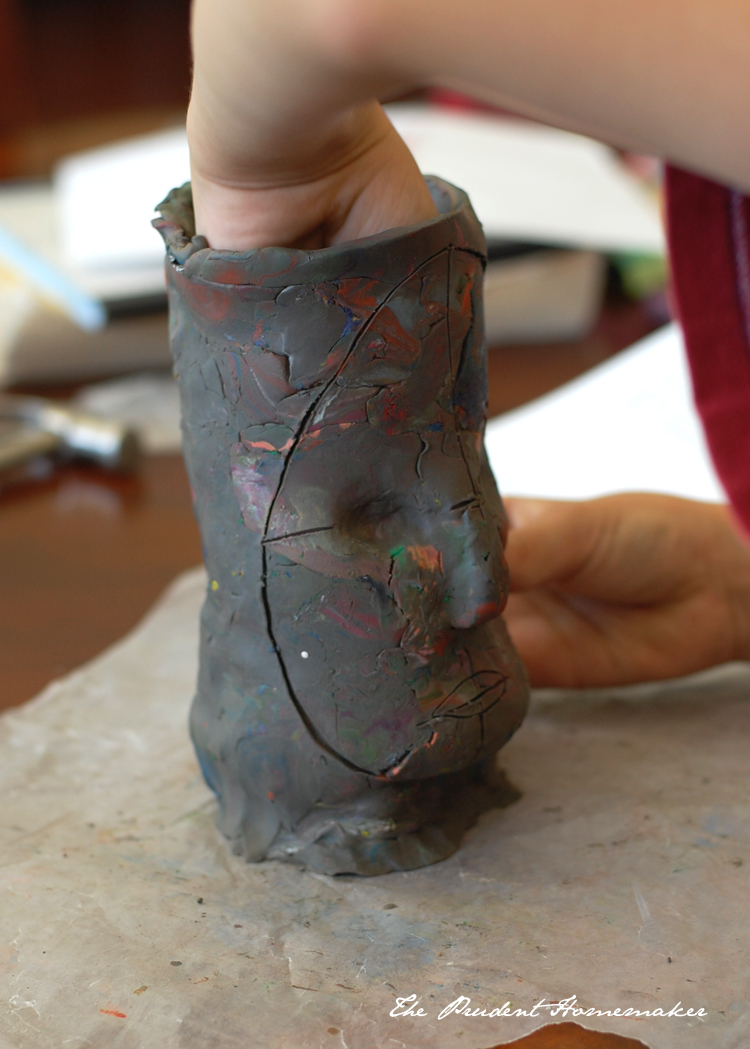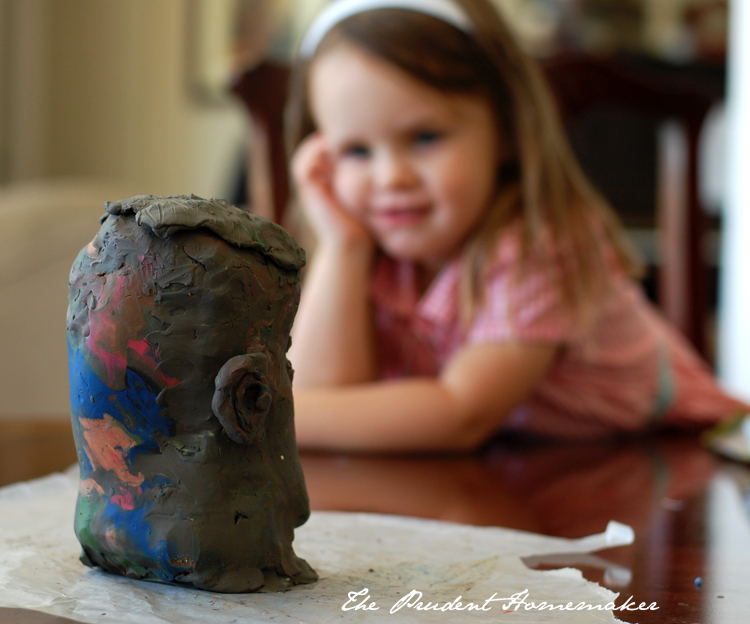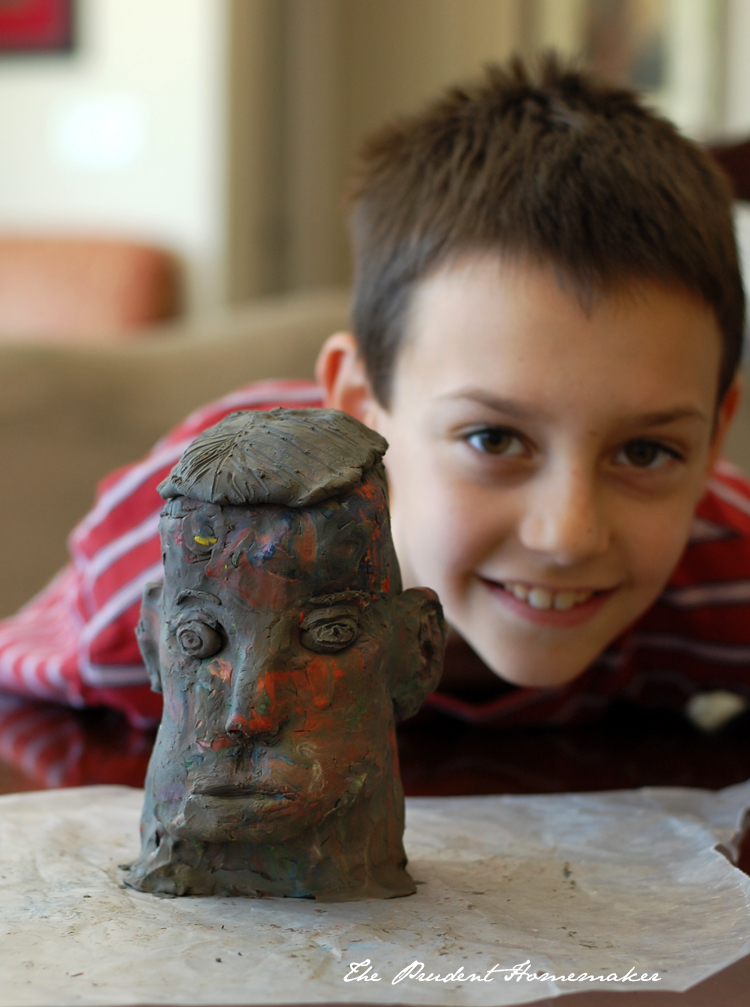 Scultpure and Modeling:
Crayola Modeling Clay
Modeling Clay Animals: Easy-to-Follow Projects in Simple Steps
Van Aaken Modeling Clay 1Lb Flesh
(I purchased 4 of these so that Ezrom could start making solid heads, like the one below)
Sculpt Pro 11 Piece Pottery and Sculpting Art Tool Set
Ceramic Sculpture: Making Faces: A Guide to Modeling the Head and Face with Clay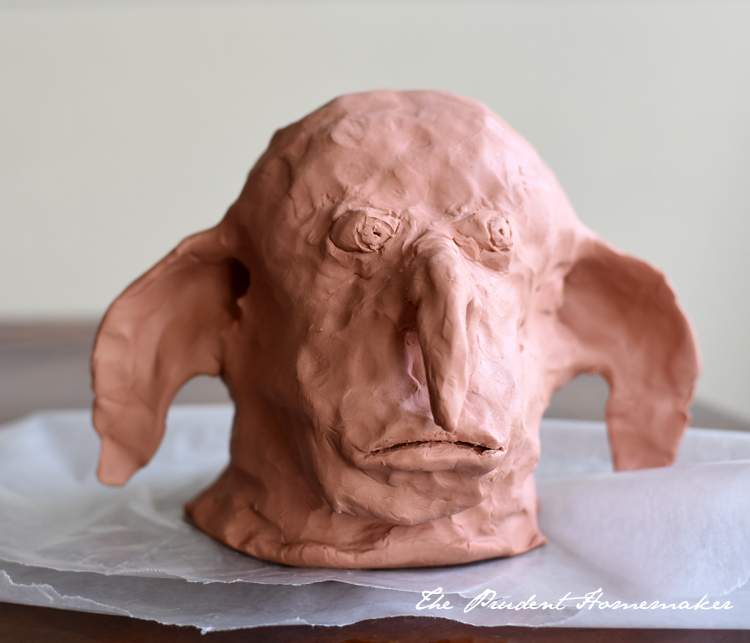 Kreacher, by Ezrom, age 10 (his third sculpture)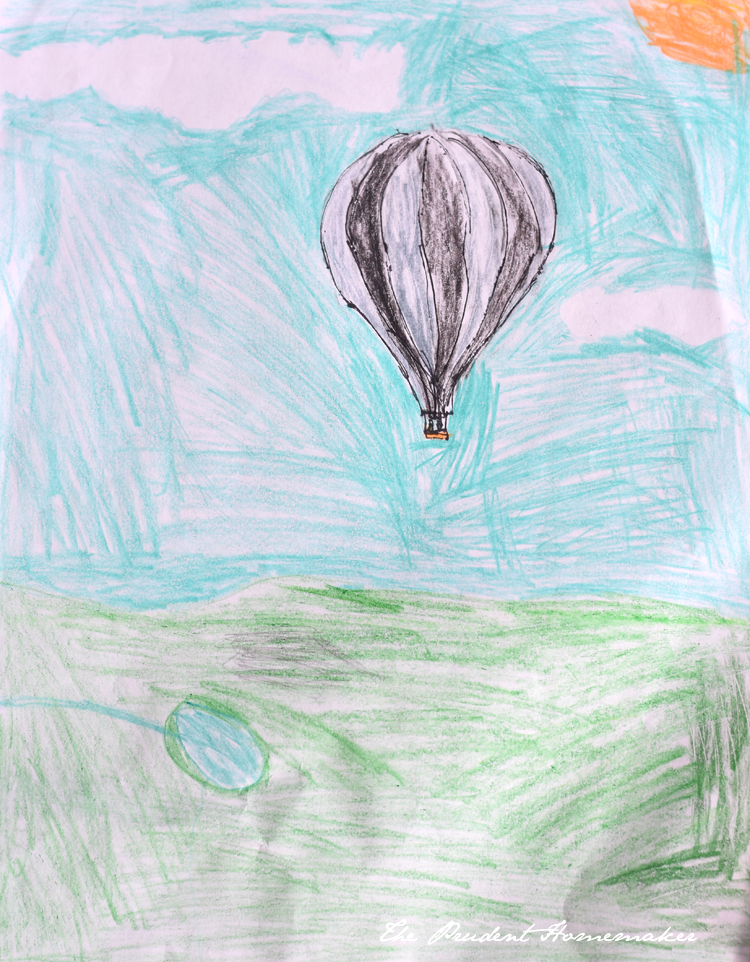 Hot Air Balloon by Ezrom, age 10
Drawing:
Good drawing books make all the difference between feeling like you can't draw and realizing that you can, indeed, draw.
Beginning:
I Can Draw Animals
I Can Draw People
Dover's How to Draw Series
is fantastic. If you think you can't draw, these books will change your mind.
How to Draw People (Dover How to Draw)
How to Draw Flowers (Dover How to Draw)
You Can Draw Animals (Dover How to Draw)
How to Draw Birds (Dover How to Draw)
The cardinal in the picture below is from this book.
Oodles of Doodles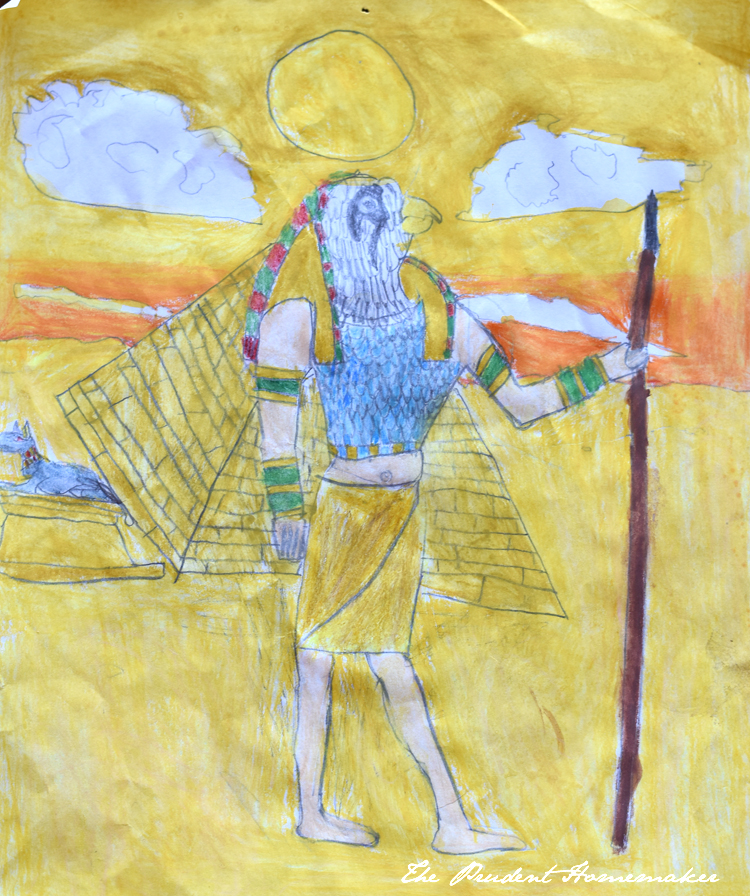 Middle:
Drawing Horses: (That Look Real!) (Quick Starts for Kids!)
Ralph Masiello's Dragon Drawing Book
Ralph Masiello's Ancient Egypt Drawing Book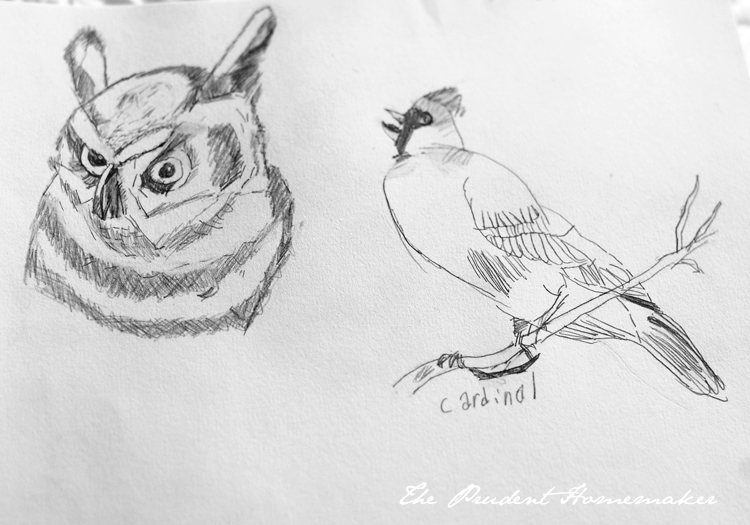 Owl and cardinal by Cyrus, age 11
Advanced:
Lee Ame's Draw 50
series is fabulous. We have been able to request these from the library and we have bought a few favorites. There is a long list of titles in this series.
Draw 50 Animals: The Step-by-Step Way to Draw Elephants, Tigers, Dogs, Fish, Birds, and Many More…
Draw 50 Birds: The Step-by-Step Way to Draw Chickadees, Peacocks, Toucans, Mallards, and Many More of Our Feathered Friends
The owl in the picture above is from this book.
Draw 50 Buildings and Other Structures: The Step-by-Step Way to Draw Castles and Cathedrals, Skyscrapers and Bridges, and So Much More…
Draw 50 Flowers, Trees, and Other Plants: The Step-by-Step Way to Draw Orchids, Weeping Willows, Prickly Pears, Pineapples, and Many More…
Funky Things to Draw
Watercolor:
Most of the time, we use Crayola washable watercolors
on regular computer paper to keep costs low. As my children get older, they use watercolor paper (bought 50% off at Michael's) for special projects. As they have gotten older, we have found some individual sets for them to use at yard sales. I have also bought a decent watercolor palette
and used that with tubes of watercolors
for my oldest.
For watercolor instruction for younger ages, see the books in the Mixed Media section below.
Crayola Washable Watercolors, 24 count
Derwent Academy Watercolor Pencils
Loew-Cornell Brush Set Value Pack
US Art Supply® 12ml Watercolor Tube Artist Paint Set (24-Tubes)
Terry Harrison's Complete Guide to Watercolour Landscapes
Painting Water in Watercolour
The Watercolor Flower Painter's A to Z: An Illustrated Directory of Techniques for Painting 50 Popular Flowers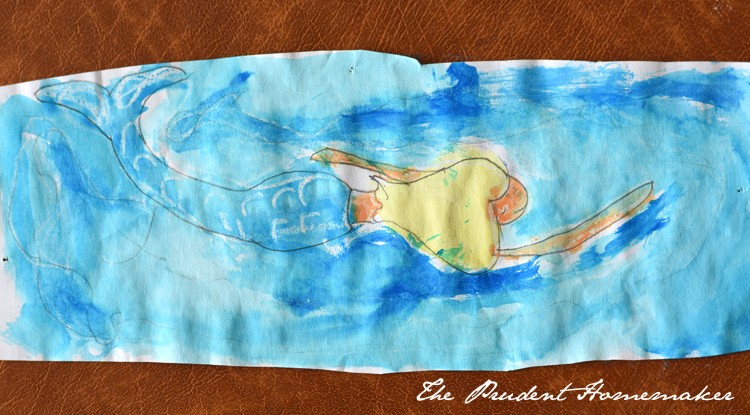 Mermaid: Drawn by Winter, age 13; crayon and watercolor by Wren, age 7
Mixed Media:
These are beginning to middle level projects. Most use drawing, crayon, and watercolor, but some use other items, including cardboard.
50 Things to Draw and Paint
Art Skills
Stories about artists:
The Boy Who Loved to Draw: Benjamin West
The Boy Who Drew Birds: A Story of John James Audubon
Mike Venzia
's entire series of Getting to Know The World's Greatest Artists
is fantastic. I recommend checking these out from your library. I picked up several recently at the library and my 4 oldest (ages 13 to 8) hurried to read all of them as soon as I brought them in the door.
If I cannot get a book from the local library, I use the "search inside this book" feature on Amazon to preview books. I look for books that give step by step tutorials.
I also have found some great online tutorials via Pinterest. You can find my art board on Pinterest here.
What are your favorite art books?