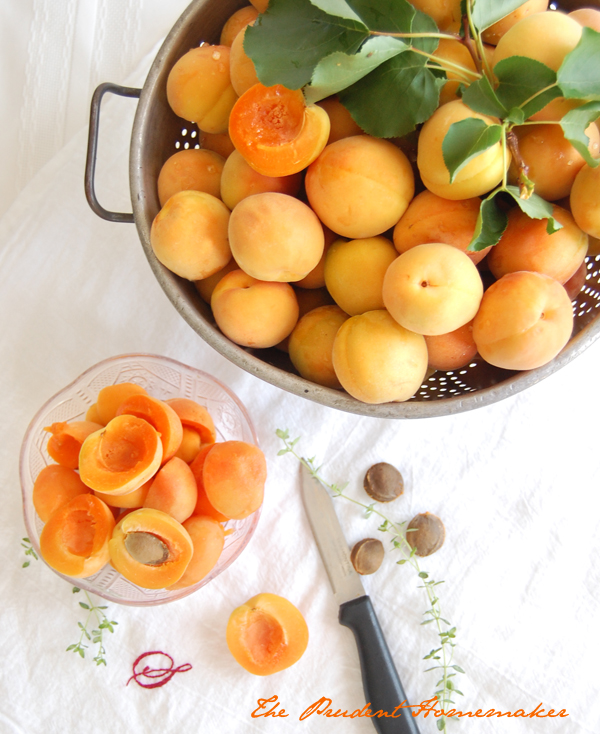 The two most common complaints I hear people give about their home-grown fruit is that the tree produces fruit that is too small, and that the tree only fruits every other year.
Both of these problems are easily solved by thinning.
A tree naturally thins itself, to some degree. Wind helps with this, knocking down some of the young fruit.
Thinning your fruit is a very important step in the long-term health of your tree. A tree that isn't thinned can become exhausted, and be unable to bear fruit the next year.
When fruits are dime-sized, go out the tree with a ladder and a basket, and thin your trees. It will hurt your feelings to do this, You will feel like you are making less fruit for yourself, but that is not the case at all. You are allowing your tree to make bigger fruit, and you will give it the strength to fruit every year.
You'll prevent your tree from losing branches due to being too heavily laden with fruit. Broken branches result in disease and bugs entering your trees, as well as a loss of fruit from the tree in years to come. Small, young branches with too much fruit at the tips cannot support the weight of fully-ripened fruit. Thin young branches and branch tips more heavily to prevent branch breakage.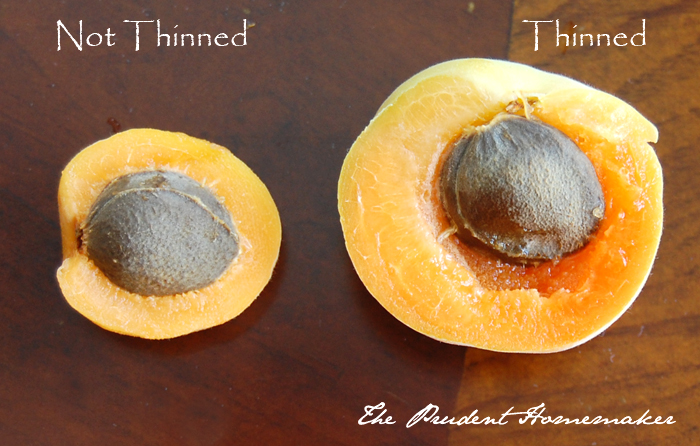 Thinning fruit also greatly affects the size of this year's fruit crop.
You'll want the fruit to be able to get sunlight and air around each piece so that it can ripen fully.
Stone fruits, including apricots, peaches, plums, and nectarines should be thinned. Apples and pears also need to be thinned. Citrus trees do not need to be thinned, as they naturally thin themselves, dropping enough "extra" fruit on their own. Figs naturally grow spaced apart from one another and do not need to be thinned.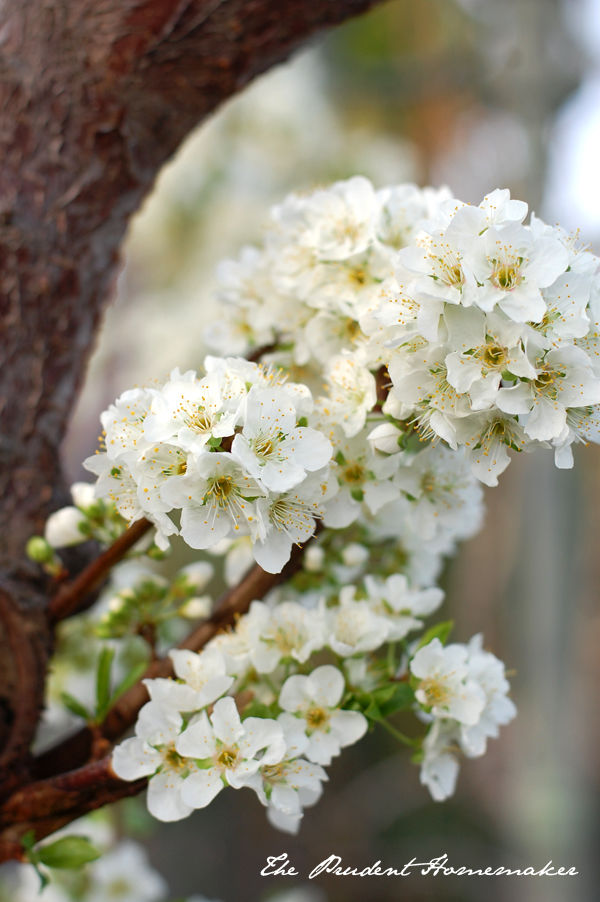 Apricots and Plums:
You'll want your fruit to be 3″ (6-7 cm) apart. Pick off any fruit that is growing closer than this.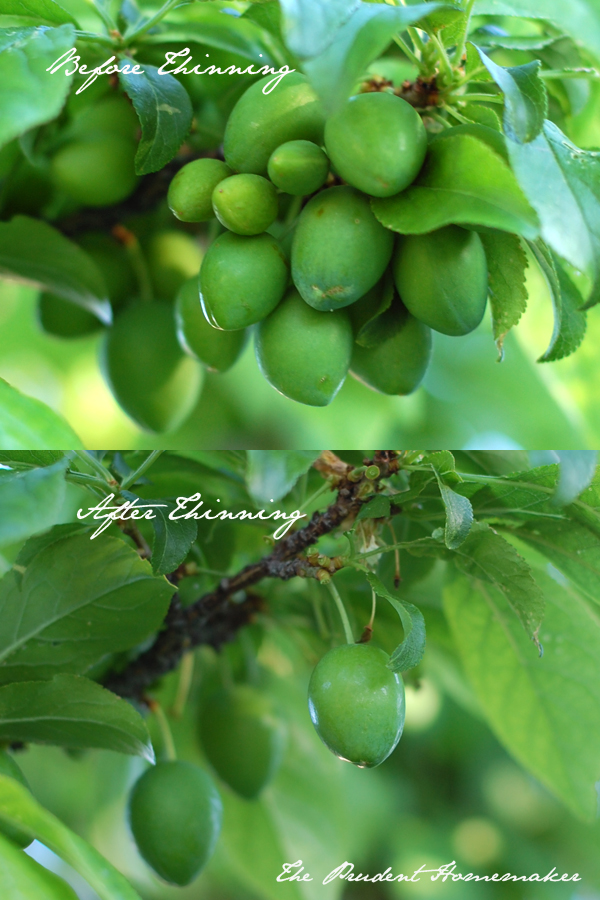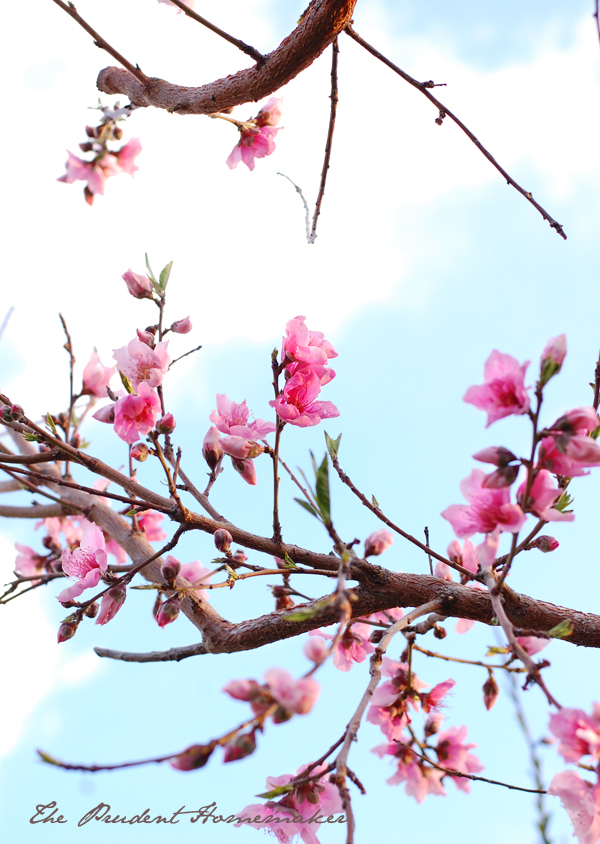 Peaches and Nectarines:
You'll want your fruit to be 5″ to 6″ apart. Pick off any fruit that is growing closer together than this.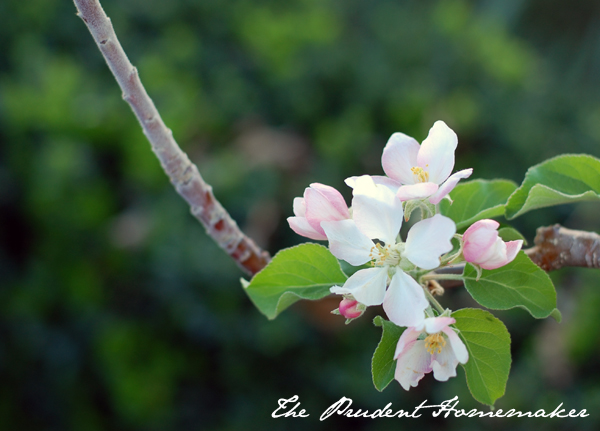 Apples:
Apples flower in a group, with the center flower usually opening first. This usually results in the center fruit being already larger than the others, as it had a slight head start on the other fruits in the cluster.  When the apples are 1 to 1 1/2″ long, carefully pull off all of the fruits in each cluster except for the largest one.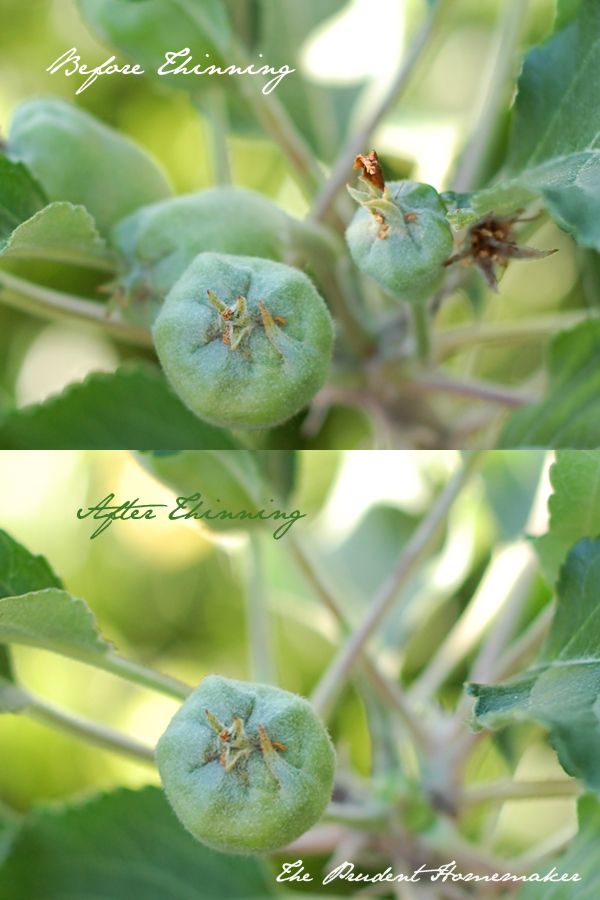 Pears: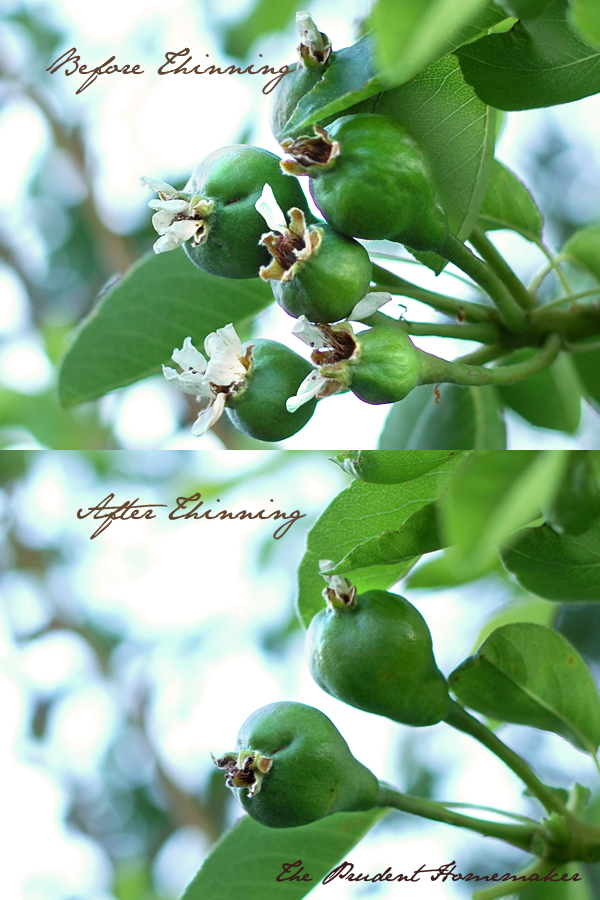 Like apples, pears should be thinned to one or two fruits per cluster.
When choosing which fruits to thin, make sure to thin any diseased fruit. Leave the largest and best-looking fruits on the tree.
Discard the fruit that you have picked. Leaving it on the ground (or any other fruit on the ground, later in the season) gives pests a good feeding ground and can introduce bugs to your trees. For this reason, I like to pick with a basket to collect the thinned fruit.
Don't be afraid to thin your fruit! You'll have much larger, healthier fruit and trees for years to come.