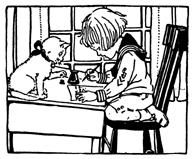 Curriculum Guide:
The Well-Trained Mind: A Guide to Classical Education at Home
Reading:
The Ordinary Parent's Guide to Teaching Reading
The Random House Book of Poetry for Children
Read-Aloud Rhymes for the Very Young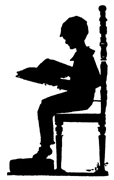 Readers:
Read with Dick and Jane: Go, Go, Go
Dick and Jane Fun with Our Family
Storybook Treasury of Dick and Jane and Friends
The Long Way to a New Land
George the Drummer Boy
The Josefina Story Quilt
Buffalo Bill and the Pony Express (I Can Read Book 3)
Snowshoe Thompson
Dust for Dinner
Small Wolf
Clipper Ship
Hill of Fire
Daniel's Duck
Finding Providence: The Story of Roger Williams
First Flight: The Story of Tom Tate and the Wright Brothers
Cleopatra and the King's Enemies: Based on a True Story of Cleopatra in Egypt
Isabel Saves the Prince: Based on a True Story of Isabel I of Spain
The Robinson Crusoe Reader
Spelling:
Scholastic Success With Spelling (Grade 1)
Spelling Words and Activities Sheets
Custom Word Searches I put in the spelling words each week.
Penmanship:
Medium handwriting pages from Donna Young's site
Mathematics:
Leveled dot to dots up to 120 dots
The Story of the World: History for the Classical Child: Volume 1: Ancient Times: From the Earliest Nomads to the Last Roman Emperor, Revised Edition
Geography:
Scholastic Success With Maps Workbook Grade 1
Map Skills Made Fun: Neighborhoods and Communities
Science:
Spiders' Secrets (DK READERS)
Usborne Book of Science Activities, Vol. 1 (Science Activities)
Starting Point Science, Volume 1
Art:
We use modeling clay,
washable watercolors
, watercolor pencils
, paper, pencils, crayons, glue, construction paper, etc.
How to Draw Flowers