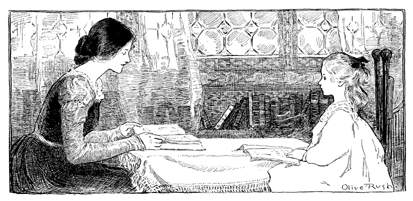 Curriculum Guide:
The Well-Trained Mind: A Guide to Classical Education at Home
Reading:
Little Women (Unabridged Classics)
The Complete Little House Nine-Book Set
Heidi
The Great Railroad Race: the Diary of Libby West, Utah Territory 1868
Across the Wide and Lonesome Prairie: The Oregon Trail Diary of Hattie Campbell, 1847
Abraham Lincoln, a Man of Faith and Courage: Stories of Our Most Admired President
When Will This Cruel War Be Over?
Nory Ryan's Song
Maggie's Door
Hans Brinker, or The Silver Skates
The Wheel on the School
Blue Willow
Christmas After All: The Great Depression Diary of Minnie Swift, Indianapolis, Indiana 1932 (Dear America Series)
One Eye Laughing, The Other Eye Weeping: The Diary of Julie Weiss, Vienna, Austria to New York 1938
The Chronicles of Narnia
Miracles on Maple Hill
Caddie Woodlawn
Daniel Boone: Young Hunter and Tracker
Abraham Lincoln: The Great Emancipator
Robert E. Lee: Young Confederate
Louisa May Alcott
Albert Einstein: Young Thinker
Wilbur and Orville Wright: Young Fliers
Amelia Earhart: Young Aviator
Helen Keller: From Tragedy to Triumph
Annie Oakley: Young Markswoman
All-of-a-Kind Family
Writing and Grammar:
Spelling:
Penmanship:
Math:
Geography:
National Geographic United States Atlas for Young Explorers, Third Edition
States and Capitals Student Guide
United States Review, Teacher Key, Quizzes & Tests
History:
The Story of the World: History for the Classical Child, Volume 4: The Modern Age: From Victoria's Empire to the End of the USSR
The Story of the World: Volume 4 Tests
Science:
Exploring Creation with Astronomy, Textbook
The World of the Microscope
Music:
Piano practice
Art:
Drawing Horses: (That Look Real!) (Quick Starts for Kids!)
We use modeling clay,
  washable watercolors
, watercolor pencils
, paper, pencils, crayons, glue, construction paper, etc.
Plus our favorite art books, listed here
Typing: