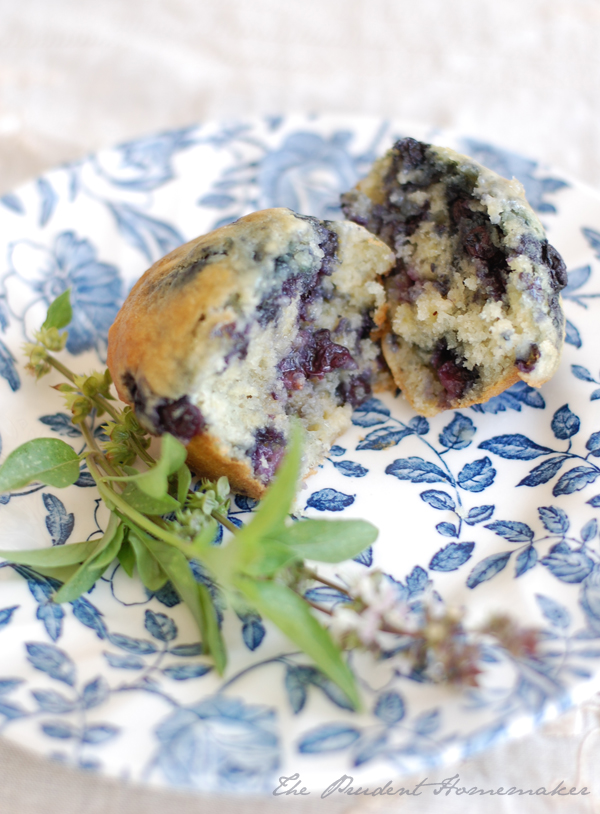 Makes 12-14 muffins
2 cups all-purpose flour
2 Tbsp baking powder
1/8 tsp salt
1 cup sugar
2 eggs (or 2 Tbsp powdered egg plus 4 Tbsp water)
1 ½ cups milk (powdered works fine)
¼ cup vegetable oil
1 1/4 cups blueberries (fresh, or thawed frozen berries, or re-hydrated freeze-dried berries)
Preheat oven to 375º.
Spray muffin pans for 14 muffins.
Beat together all ingredients (except blueberries) until smooth. Fold blueberries into the batter.
Fill muffin pans about 2/3 full. Bake for 25 minutes.
Let muffins cool in the pans for 10 minutes, and then transfer them to a wire rack to finish cooling.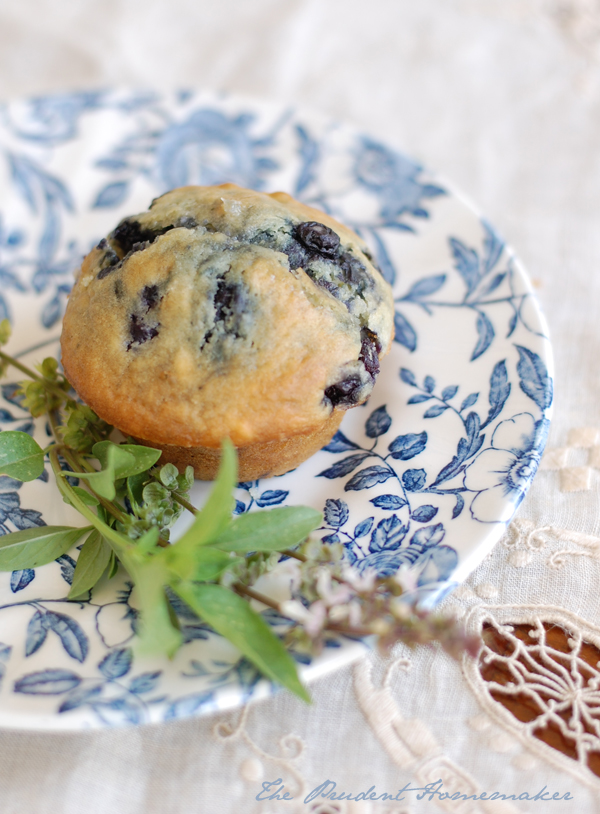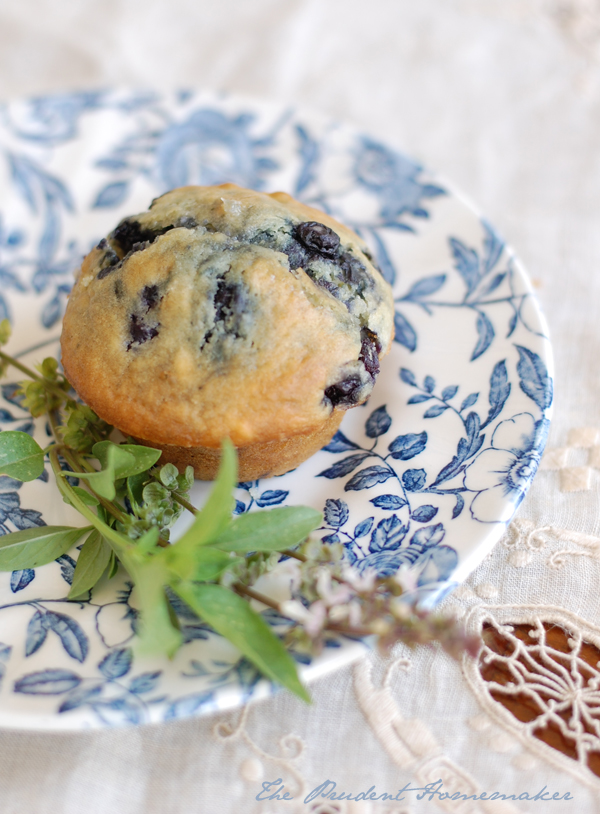 Notes: I get my flour, salt, brown sugar, and baking powder in bulk from Sam's Club. I get oil in a 1 gallon container from Walmart. See the Bulk Foods and Grains page for sources for powdered milk and powdered eggs.
Growing your own blueberries will save you money over buying them.