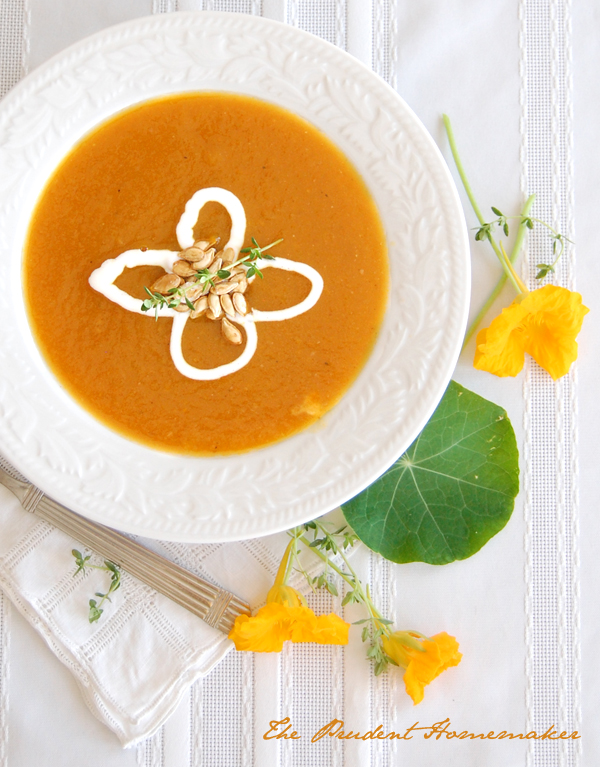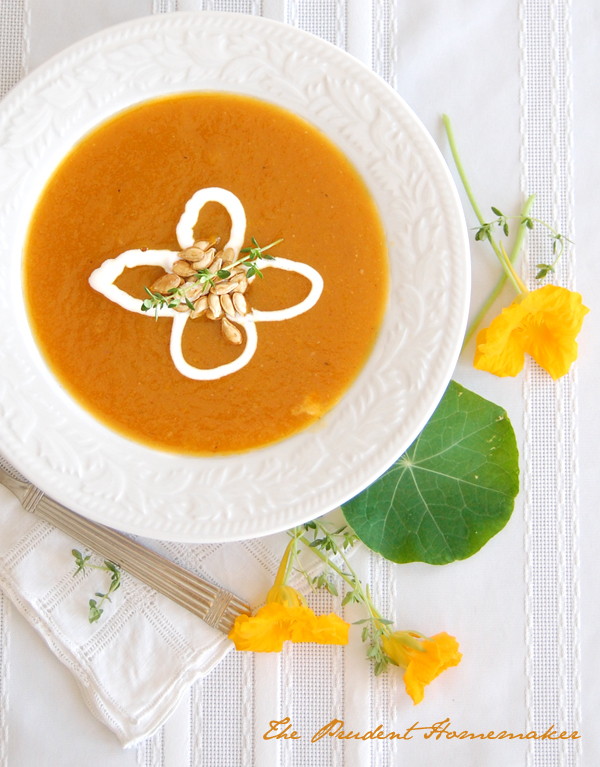 4 lbs butternut squash
4 TBSP unsalted butter
2 medium yellow or white onions
5 cups chicken stock
salt and pepper
sour cream, for garnish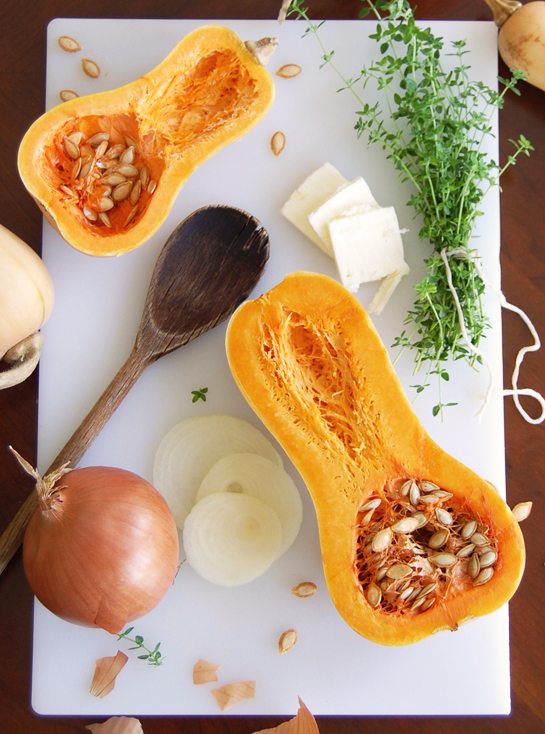 Preheat the oven to 325º. Line a baking sheet with foil (preferably one with sides, or use a large glass baking dish ) .
Cut the squash in half, lengthwise. Scoop out the seeds. (You can roast these just like pumpkin seeds). Place squash in pan, cut side down.
Bake for 1 to 1 ½ hours, until the squash is tender. Let the squash cool. Scoop out the pulp and puree it in several batches in the blender.
In a large skillet, melt 2 tbsp of the butter and sauté the onions until the onions are golden brown, stirring often. Puree the onions with some of the squash in the blender.
Combine the onion and squash purees in a large saucepan. Whisk in the chicken stock and the remaining 2 tbsp of butter. Cover and heat through over medium heat, stirring occasionally. Season with the salt and pepper.
Ladle the soup into bowls. Swirl sour cream on each serving.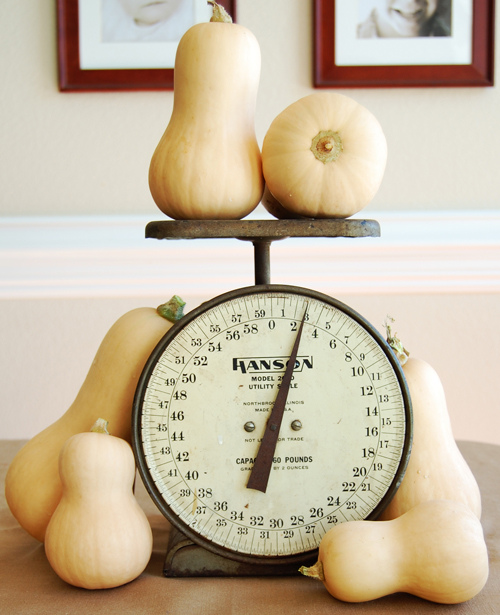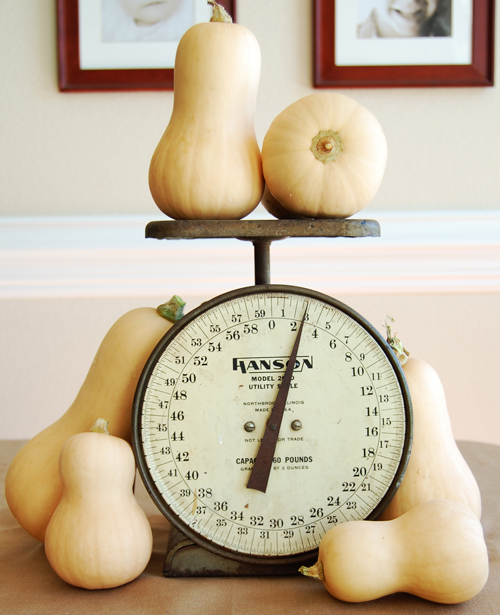 Notes: In the above picture, I roasted the seeds from the squash with salt in the oven. The sour cream was thinned with a little water before being squeezed from a squeeze bottle. The herb on top is thyme from my garden. The squash are also from my garden.