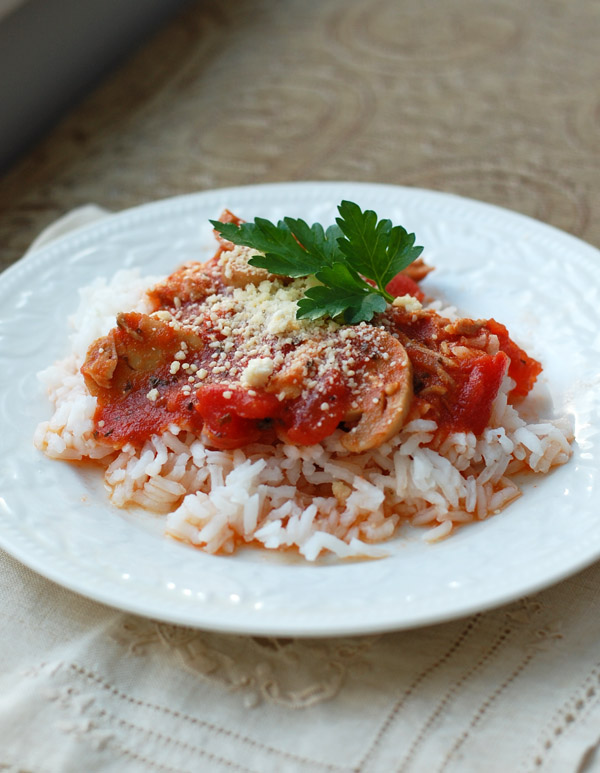 1 1/2 cups cooked chicken or turkey, or uncooked chicken to equal the same
2 24 oz. cans tomato sauce, or 6 cups tomato sauce
2 24 oz. cans diced tomatoes in juice or 2 quarts canned tomatoes
1/2 cup freeze dried onions, or 1 onion, chopped finely
1 1/2 tsp granulated garlic (or 3 cloves garlic, chopped)
1/3 cup dried basil
1/3 cup dried oregano
1/4 cup dried parsley
1/2 cup olive oil
1 can chopped mushrooms, or 1 cup chopped musrooms (optional)
Parmesan cheese (optional)
4 cups cooked rice (2 cups uncooked rice)
Heat oven to 350º .
In large baking pan or dish, combine all ingredients except rice. Stir well.
Cook 30 minutes, or until chicken is done (if starting with raw chicken).
Serve over rice.
Top with parmesean cheese.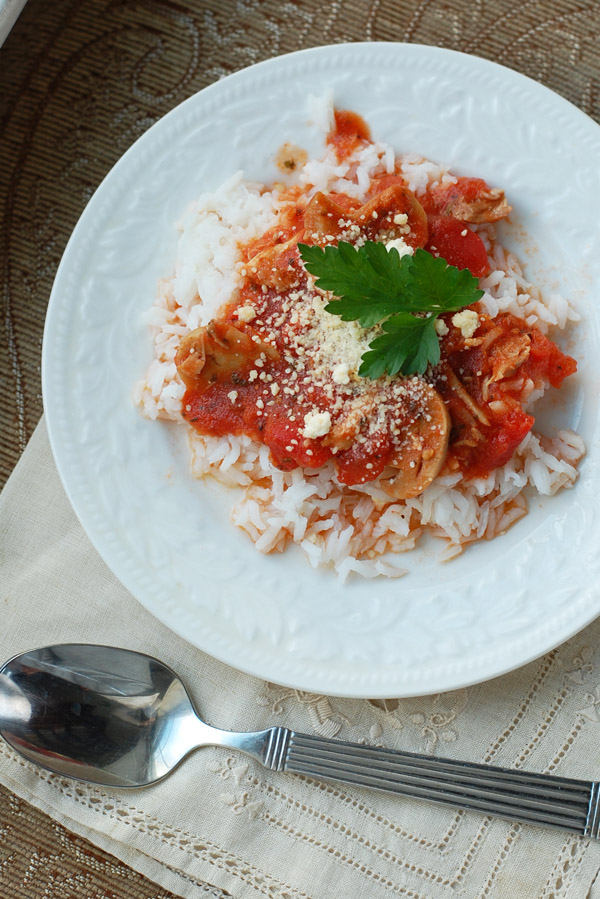 Notes: I get my rice, herbs, and olive oil in bulk from Sam's Club. I get my diced tomatoes from Walmart. I get tomato sauce in a #10 can from Sam's Club.