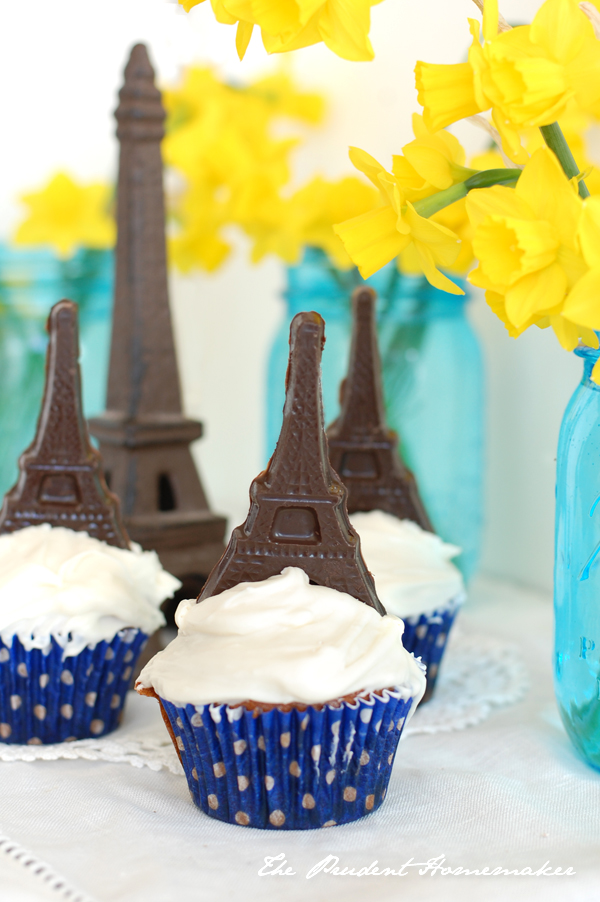 This frugal cake can be made from pantry-only ingredients, as it takes no eggs. For a simple, inexpensive topping, you can simply sprinkle powdered sugar over the top.
Yield: One layer 8 or 9-inch cake, or 14 cupcakes
Preheat oven to 350ºF.
Dry ingredients:
1 1/2 cups unsifted all-purpose flour
1 cup sugar
1/4 cup cocoa
1 tsp baking soda
1/2 tsp salt
Wet ingredients:
1 cup water
1/4 cup plus 2 Tbsp vegetable oil
1 Tbsp vinegar
1 tsp vanilla
Combine dry ingredients large bowl. Add wet ingredients and stir with a spoon or wire whisk just until batter is smooth and ingredients are well blended.

Pour into greased and floured 9-inch round pan or 8-inch square pan. Bake at 350º for 35-40 minutes for cake (25 minutes for cupcakes) or until a knife inserted into the center comes out clean. Cool in pan.