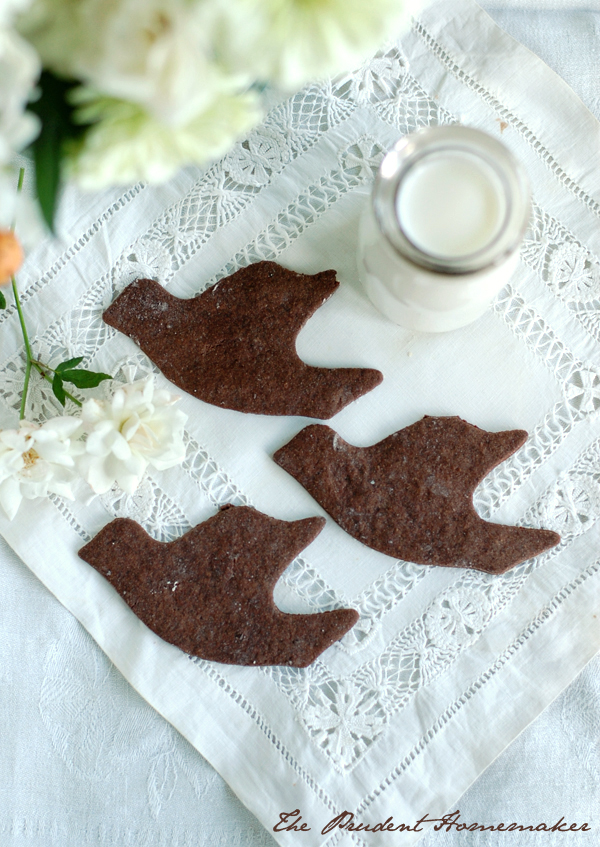 adapted from Victoria
3 sticks (3/4 pound, 339 g) room-temperature butter
2 cups (410 g) sugar
1 1/3 cups (140 g) cocoa powder, sifted
2 large eggs
1 Tbsp vanilla
2 ½ cups (410 g) flour
In a mixer fitted with a paddle attachment, cream the butter and sugar on medium high speed until fluffy. This takes a couple of minutes. Turn off the mixer and add the cocoa powder. Mix on low speed until the cocoa powder is well-mixed in.
Add the eggs and the vanilla, and blend thoroughly. Add the flour. Mix on low speed until the dough begins to hold together. Form the dough into two balls, and wrap them in plastic wrap. Chill the dough until firm (at least 3 hours).
Position an oven rack in the middle of the oven, and preheat oven to 325ºF (162ºC). Spray cookie sheets with Pam.
On a lightly floured surface, roll half of one dough ball (I use my dough scraper to slice it in half) until it is ¼" thick. Cut out cookies.
Use a spatula to transfer the cookies to the cookie sheet.
Cook the cookies for 8-10 minutes.
Let the cookies cool slightly on the cookie sheet before moving them to a cooling rack (or they will break).
Keep dough cool (put it back in the fridge in between if needed) while you roll out the cookies to keep them from sticking to your counter and losing their shape.
Slightly knead any remaining scraps and roll out the remaining dough. Repeat until you've cooked them all or eaten all the dough.
Yield: around 3 dozen cookies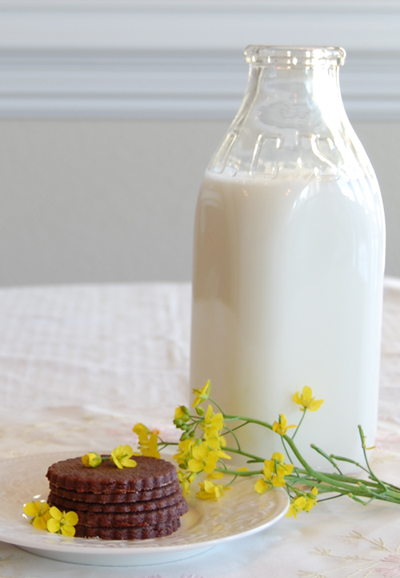 Note: Everyone keeps asking me about these scalloped cookie cutters. I was given 2 cutters like this years ago. You can get some just like them here
.