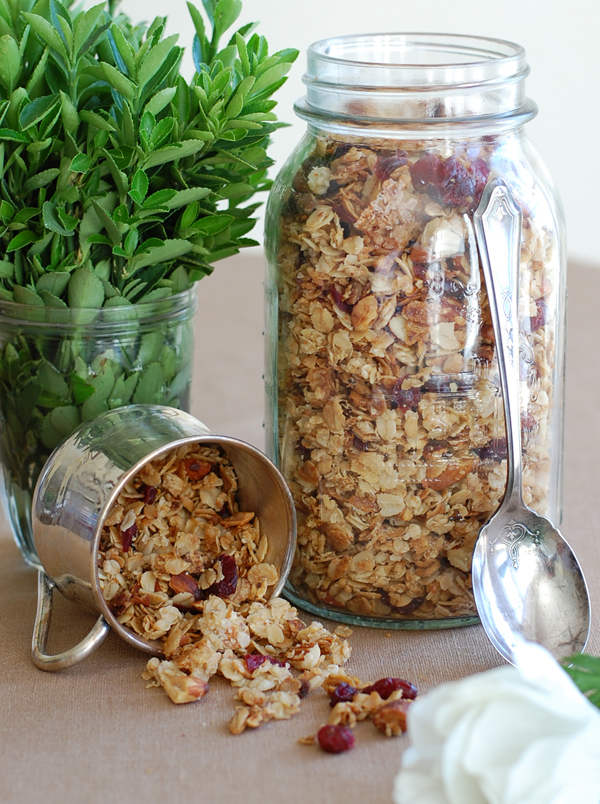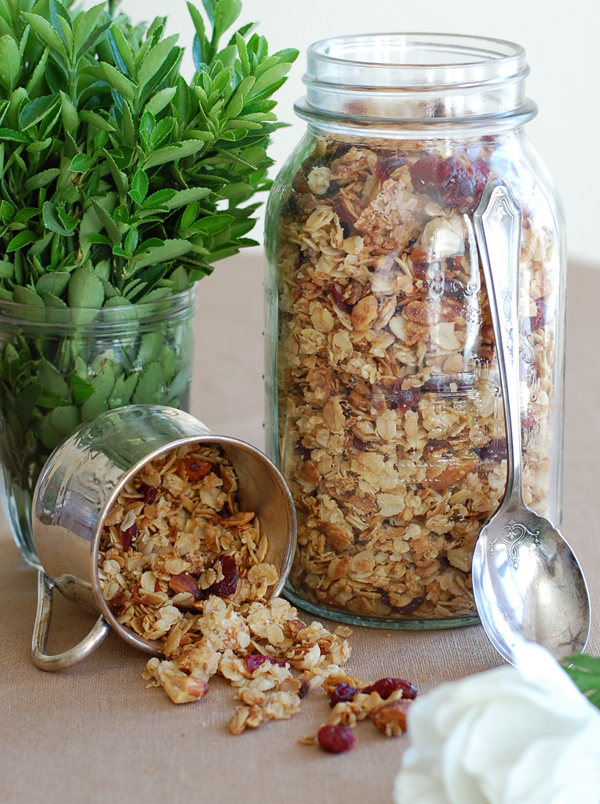 Store bought granola is expensive. Making your own granola is much less expensive, especially if you buy your ingredients in bulk. If you have lots of add-ins, the price of your granola will go up. This is a simple granola that satisifies while keeping the cost low.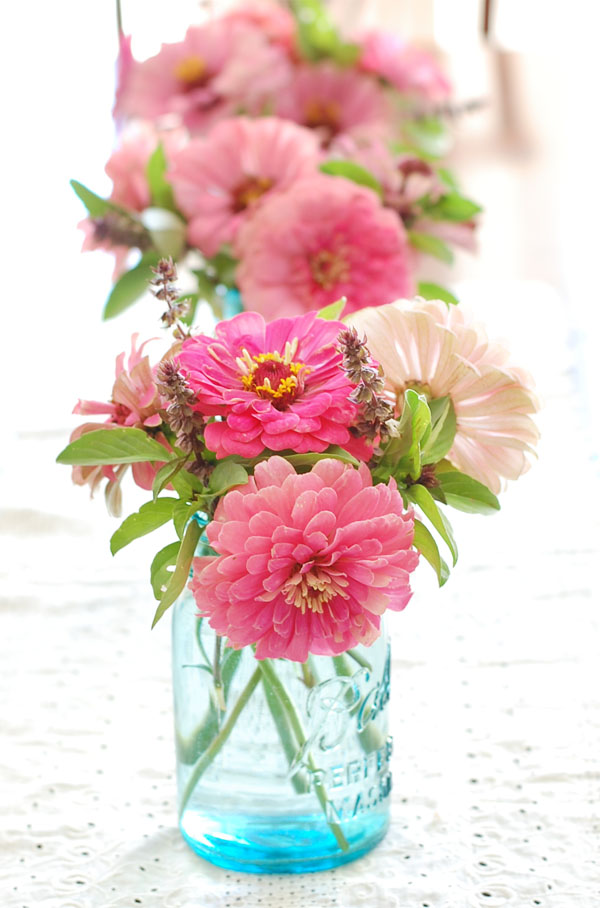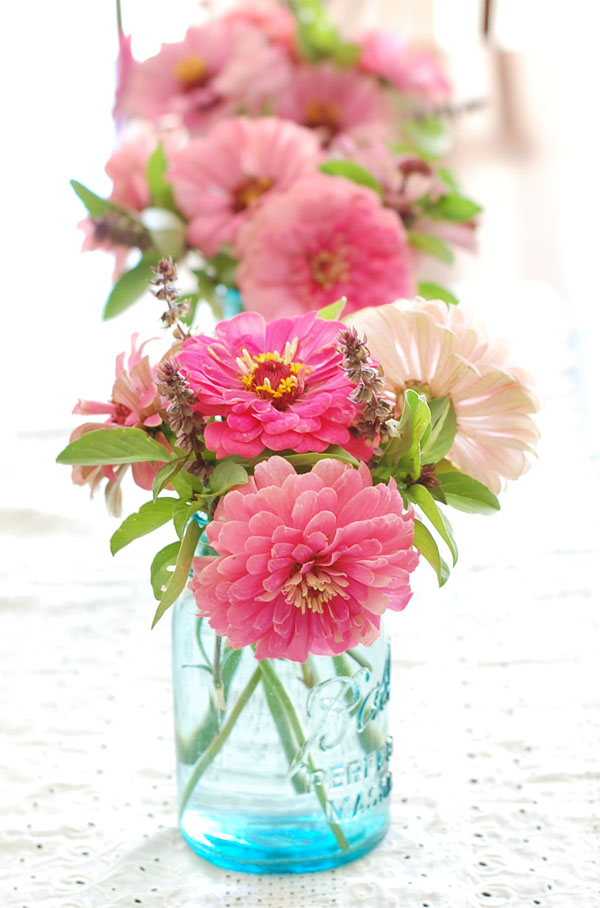 3 cups old-fashioned oats*
1/4 tsp salt
1/3 cup vegetable oil
1/4 cup honey
1 Tbsp vanilla extract
1/3 cup chopped almonds
1/3 cup dried cranberries
Preheat oven to 350º.
Mix all ingredients, except cranberries, together in a mixing bowl.
Spread mixture on a silicone baking mat on a cookie sheet.
Bake mixture for 15 minutes, stirring once in the middle of cooking.
Remove granola from the oven, and stir. Let cool for 2-3 minutes. Add fruit in and stir to combine. When granola is cool, move to an airtight container. Will keep for 2-3 weeks (at my house, it doesn't last 2 days!) Serve over homemade yogurt, or on top of oatmeal.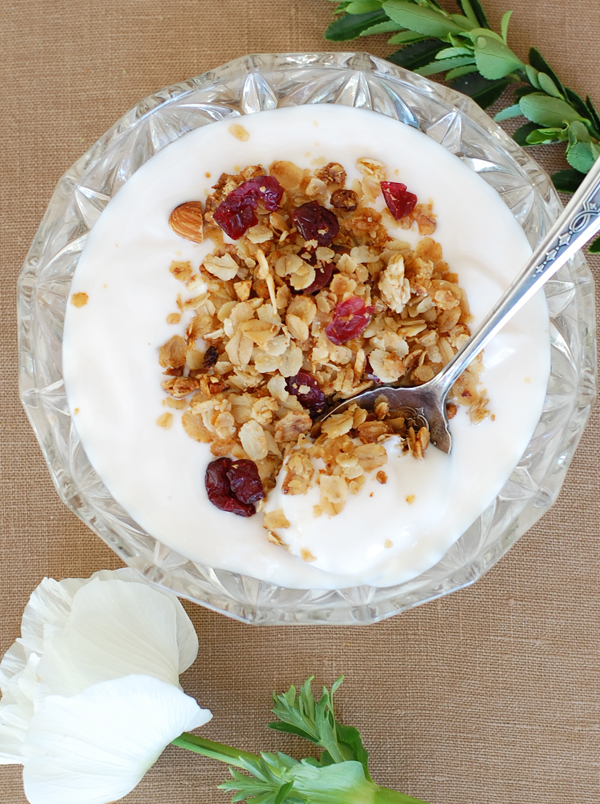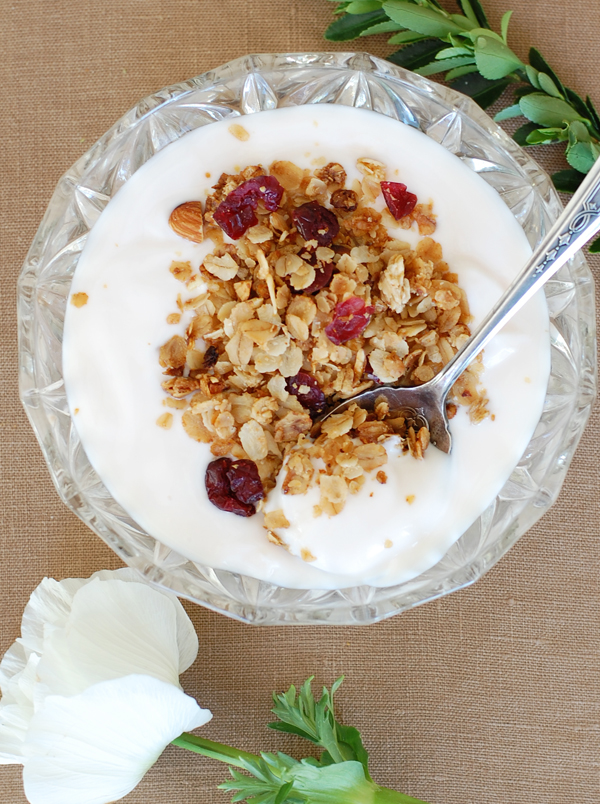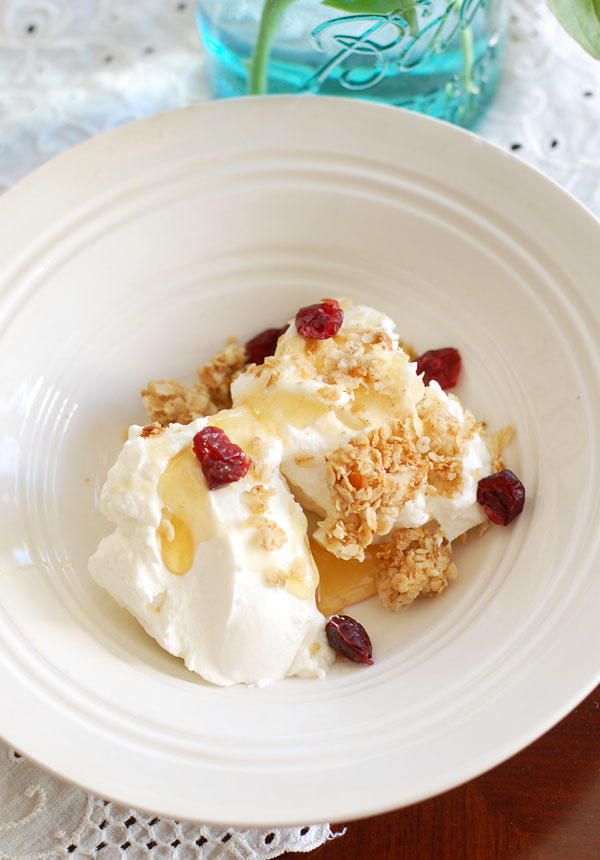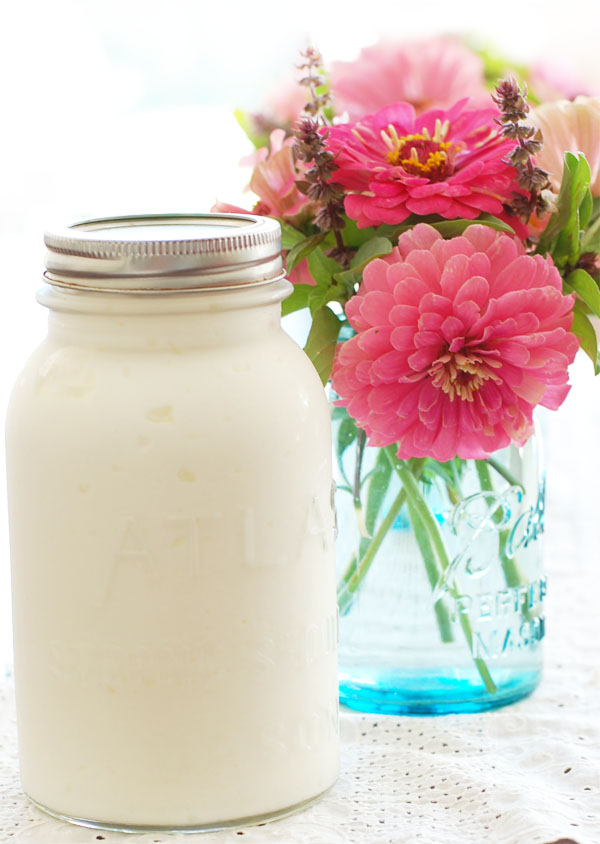 Notes:
To make this for less, I buy all of the ingredients in bulk. I get the almonds, cranberries, salt, and vanilla in bulk from Sam's Club. I get the oil in a 1-gallon container from Walmart. I buy the oats in bulk from the LDS cannery; you can see my Bulk page for resources for bulk suppliers of oats. Honey can be purchased in 25 pound amounts from different distributors in group purchases.
If you want granola with big chunks, don't stir it when it's warm. Let it cool completely, and then stir it.
You can substitute any dried fruit for the cranberries.
If you use 1/3 cup oil, you will have a dryer granola, with a bit less fat, and you'll have spent a  little less, too. If you use 1/2 cup oil, it will be more moist. I vary between making it with either 1/3 cup or 1/2 cup, depending on my mood.
*Granola is usually made with old-fashioned (rolled) oats. However, I have made this recipe succcessfully with quick oats. Use what you have.
To make your own yogurt,  I recommend the methods described here.