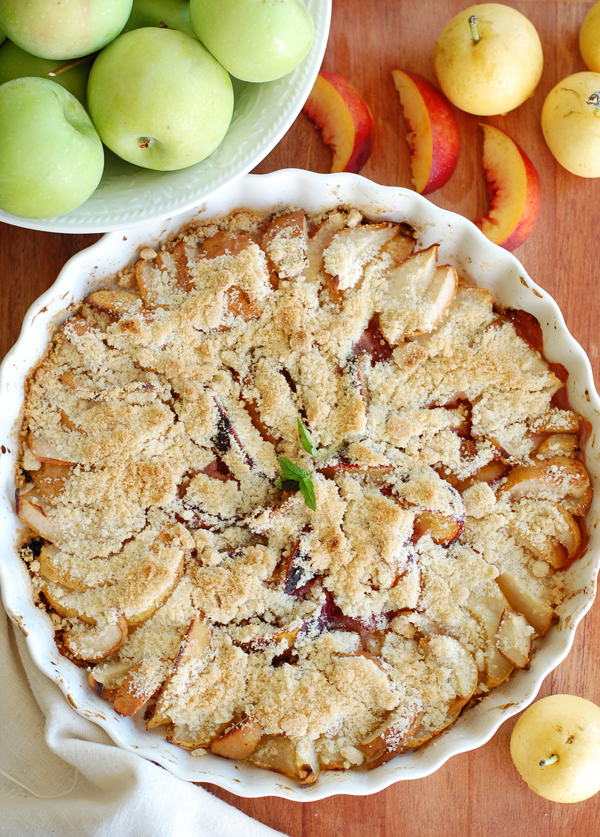 1/2 cup flour
1/2 cup sugar
6 Tbsp cold unsalted butter, cut into bits
Fruit to fill your pan
Preheat oven to 400º.
Using a
pastry cutter
(or 2 knives), cut flour, sugar, and butter together until the mixture resembles course meal.
Spray a large tart pan (or other baking dish) with cooking oil (or grease the pan).
Cut and arrange the fruit in slices or halves to fill the bottom of the pan. If fruit is tart, sprinkle with sugar.
Sprinkle the crumble topping over the fruit.
Bake for 40-45 minutes, until the topping starts to brown.

Notes:
You can make this with any fruit, be it plums, apricots, pears, cherries, peaches, etc. You can also use a combination of fruits.
I get my flour, sugar, and butter in bulk from Sam's Club.