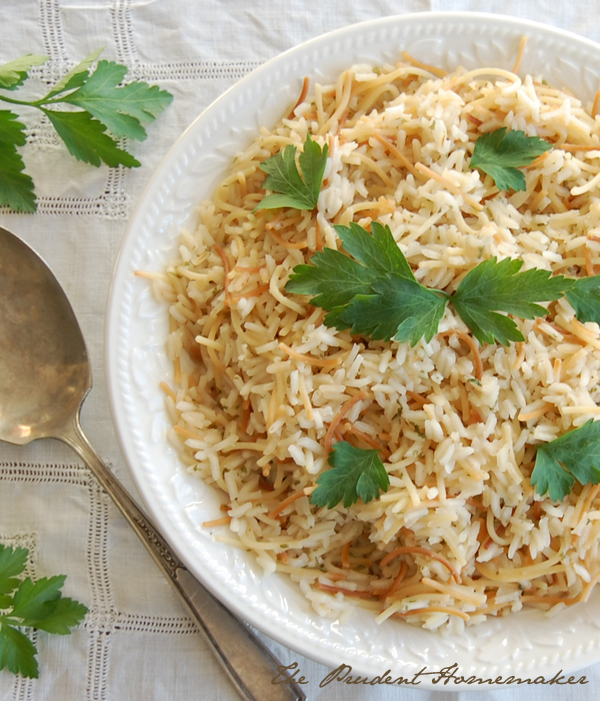 Serves 10
2 cups long grain white rice
2 cup angel hair pasta (vermicelli), broken into tiny pieces
8 Tbsp butter
10 cups water
10 tsp Knorr Chicken Bullion powder
4 tsp dried parsley flakes
2 Tbsp onion powder
2 tsp granulated garlic or garlic powder
Melt butter in a large saucepan over medium heat. Add rice and vermicelli. Stir regularly to make sure the rice and pasta don't burn. Cook until the pasta is light brown.
Add water and spices, stirring well.
Turn heat to high and bring mixture to a boil. Once it boils, turn heat to low and cover pan with a lid. Cook 15 minutes or until all the water is absorbed.

Notes: If you only have spaghetti noodles instead of vermicelli, you can substitute those instead.
I buy the rice, onion powder, and garlic powder in bulk from Sam's Club. I get the chicken bullion Walmart in a large container (2.2 lbs).
I buy pasta for .50 a pound. It goes on sale for that price at Smith's twice a year.