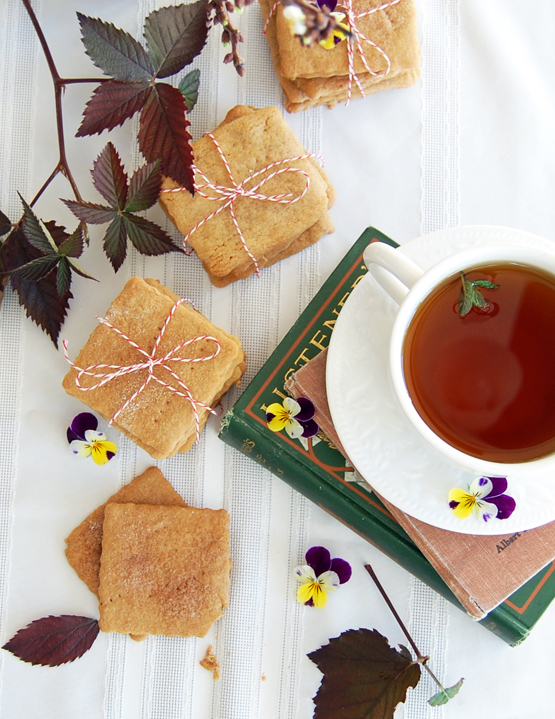 12 Tbsp unsalted butter, softened
1 1/2 cups all-purpose flour, plus extra for rolling
1 1/2 cups whole-wheat flour (aka graham flour)
Cinnamon and sugar for sprinkling on top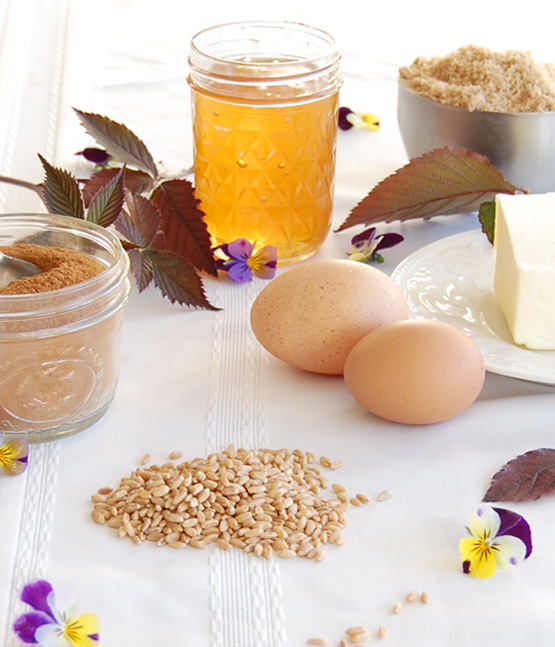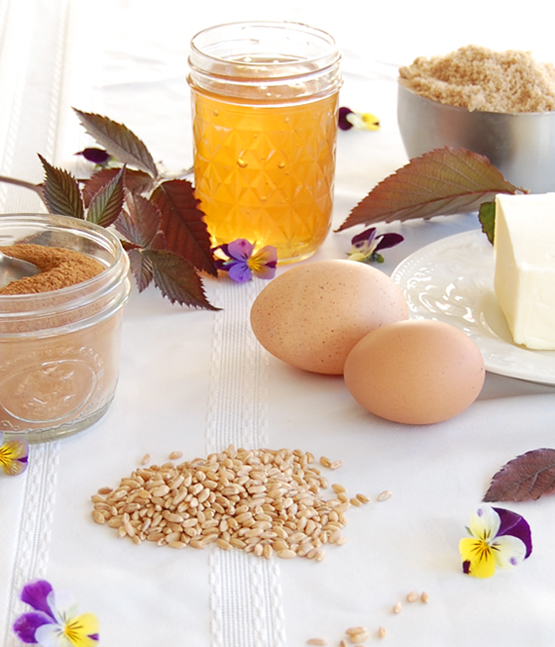 Beat butter, honey and sugar with a mixer on medium speed until pale and fluffy. Add eggs and mix.
Add flours, baking soda, baking powder, cinnamon, and salt and mix to combine.
Refrigerate dough for one hour (or longer).
Heat oven to 350º.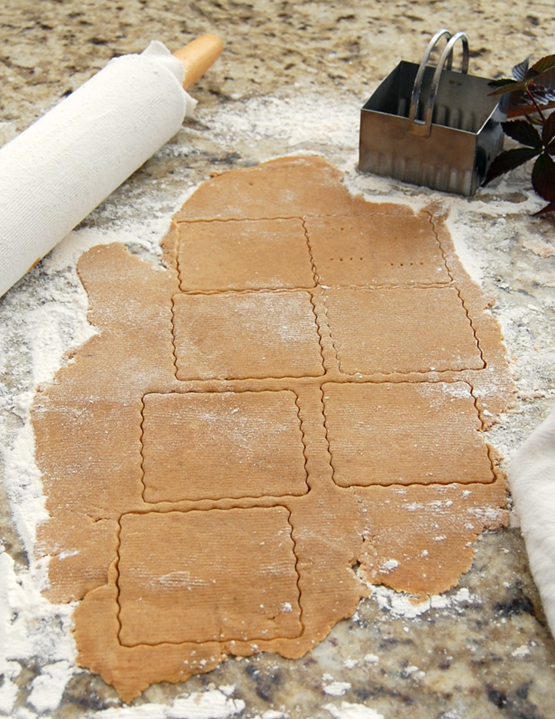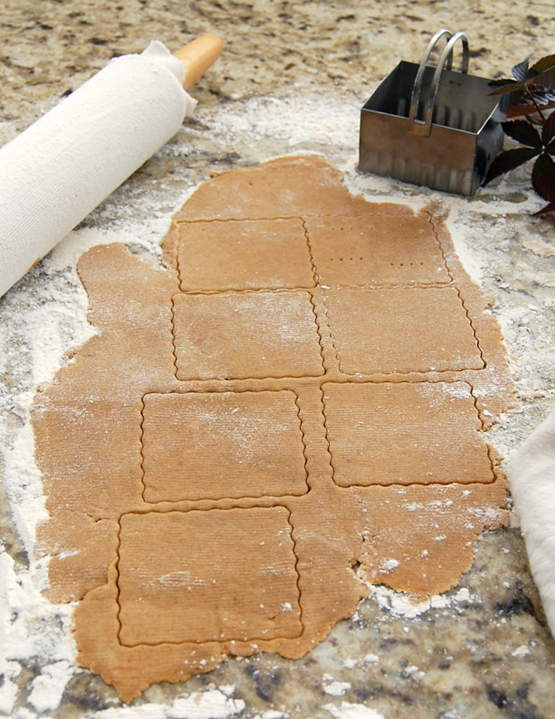 On a well-floured counter, roll out dough to 1/8-inch thickness.(If you go any thicker, your crackers will seem more like cookies after they are baked). Cut out crackers with cookie cutters and transfer them to cookie sheets. (I cook these on silicone mats, which means that I don't have to spray the cookie sheets. If you don't have these, you will need to spray or grease your sheets before putting crackers on them.)
Using a pastry brush dipped in water, lightly brush the tops of the crackers. Using a fork, poke holes in the crackers. Sprinkle cinnamon sugar over the tops of the crackers.
Bake for 10 minutes. Transfer to a wire cooling rack to cool. The longer these sit, the more cracker-like they become, so they're best eaten after about 30 minutes, if you can wait that long.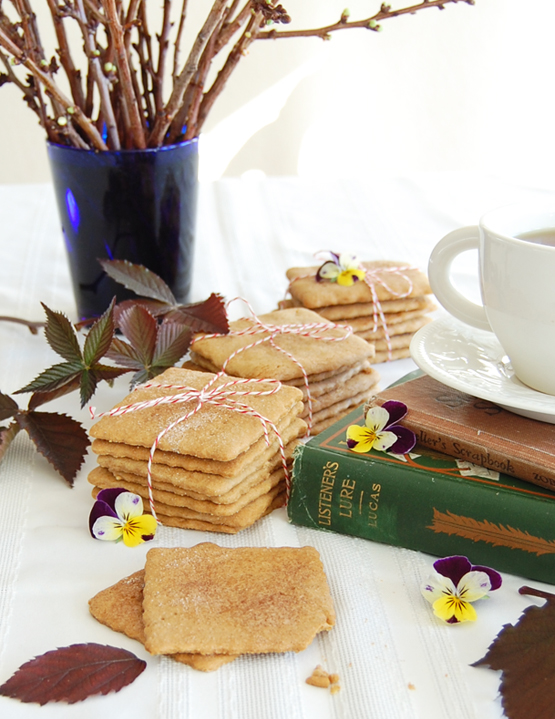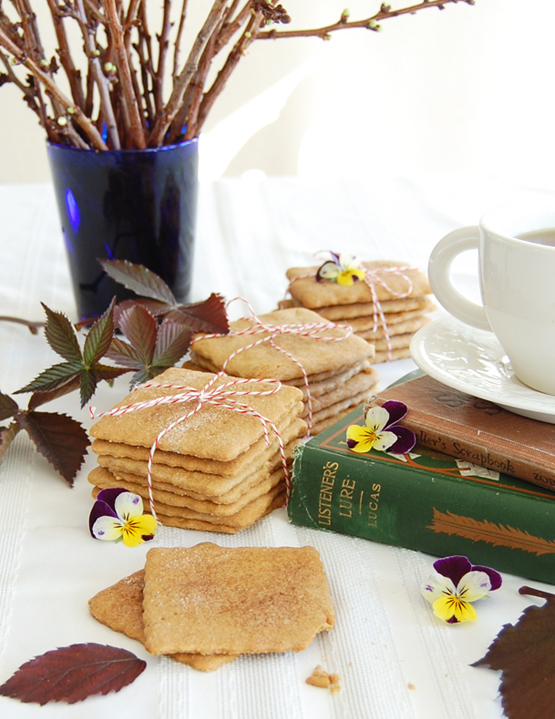 Notes:
I buy my wheat in bulk and grind it in my grinder. I get the all-purpose flour, brown sugar, kosher salt, baking soda and powder, and butter from Sam's Club. I bought my cinnamon in bulk from Herb Products Co., though Sam's Club now carries cinnamon in bulk as well. I buy eggs on sale for .99 or less a dozen, or I trade for them. I buy honey in bulk.
(The honey in the photo was a gift from a local gardener and the eggs were a local trade).
I used these Square Biscuit Cutters
, but you can use any cookie cutters you have: hearts, bunnies, flowers, etc.