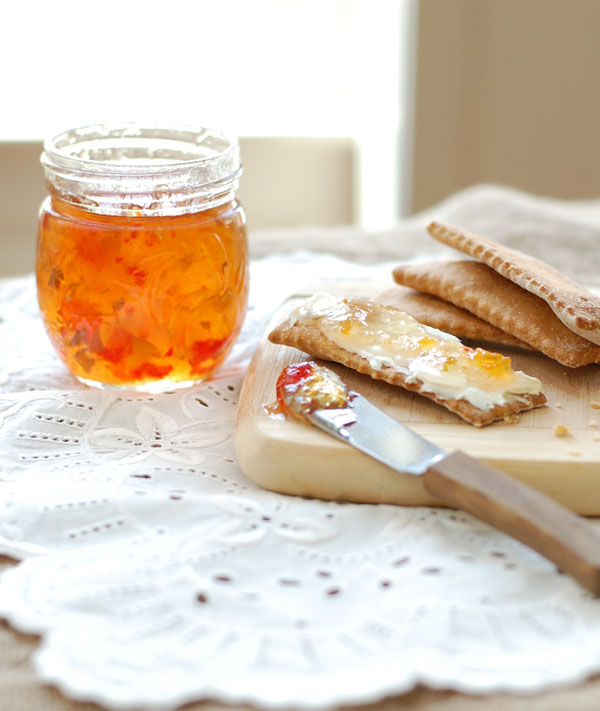 I never intended to grow hot peppers. I had placed a bulk order for 25 yellow bell pepper plants and 25 red bell pepper plants from an aquaintance. I planted them all, looking forward to enjoying lots of bell peppers. Instead, hot peppers grew from these plants. I needed a way to use them, and hot pepper jelly was the answer. It turned out to be a happy mistake, and was tasty enough to have me wanting to grow hot peppers again just so that I can make this again.
makes 5 to 6 half pints
1/2 cup finely minced hot red pepper
1 cup finely minced green bell pepper
1 1/2 cups apple cider vinegar
6 1/2 cups sugar
2 pouches liquid pectin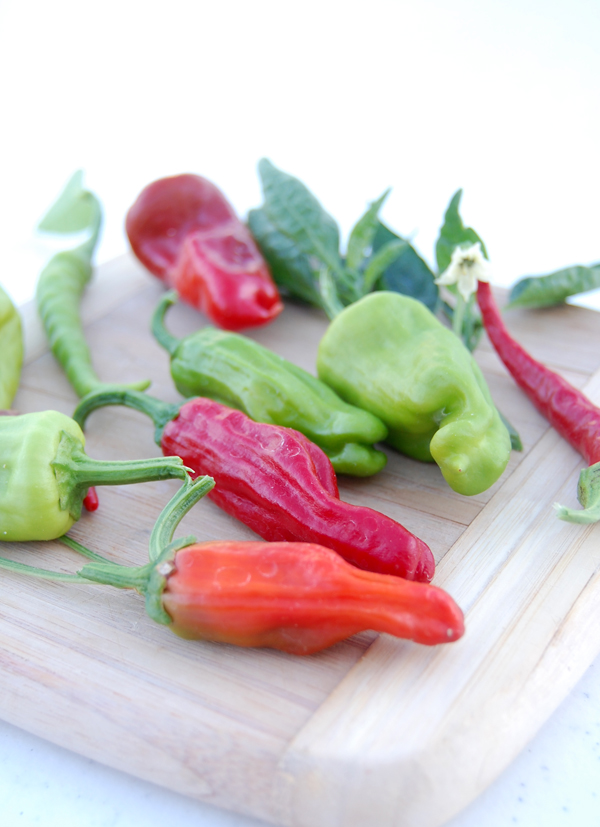 Combine the peppers, vinegar, and sugar in large saucepot. Bring to a boil over high heat. Reduce heat, and boil gently for 5 to 7 minutes.
Remove from heat. Stir in the pectin and ladle into sterilized jars, leaving 1/4 inch headspace. Adjust two-piece caps, and process ten minutes in a boiling-water canner.
This jelly is delicious by itself on bread or crackers, or with a soft white cheese, such as cream cheese or brie, over crackers or on bread. It also makes a wonderful glaze over meat.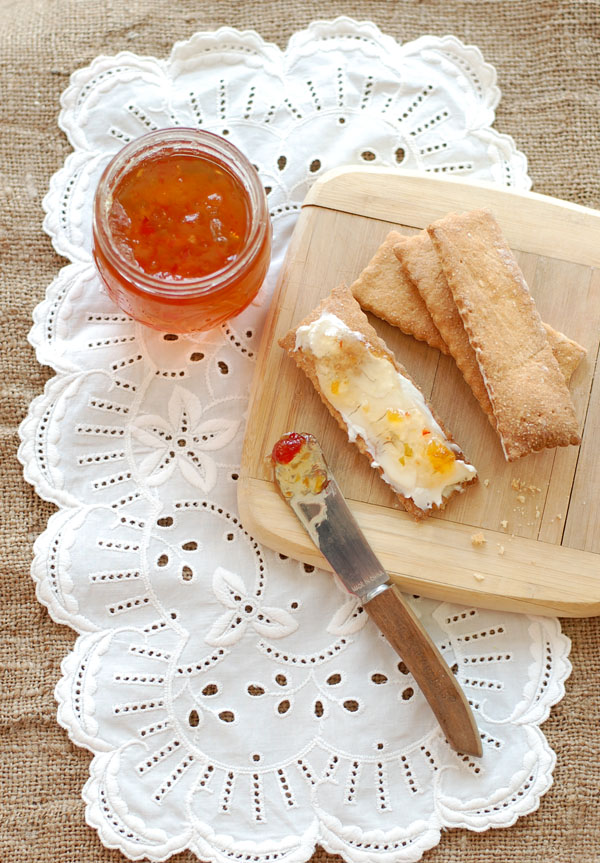 Notes: Wear gloves while cutting hot peppers!
If you cut the peppers too large, they will float to the top of the jar. Take time to cut them as samll as you can.
You can freeze your chopped peppers when they are in season and save them to make this jelly at another time (in the middle of winter, even).
You can use hot green peppers. If you do that, change the green bell pepper to red so that you will have both colors.
I buy my sugar in bulk from Sam's Club, and I buy apple cider vinegar in a gallon size (I buy the store brand) from the grocery store.